The Owners of the Earth (Vissaquelo) is a solo exhibition by Teresa Kutala Firmino at Everard Read, Johannesburg.

The Owners of the Earth is a multi-series project by the artist exploring the space between trauma and fantasy – a space where hope, faith and possibility can exist. There is a deep connection between the artist's work and the trauma experienced by women in her family and the fantastical family histories passed down through generations. The Owners of the Earth series is an ever-evolving journey of research – using art as a tool for re-imagining a damaging past.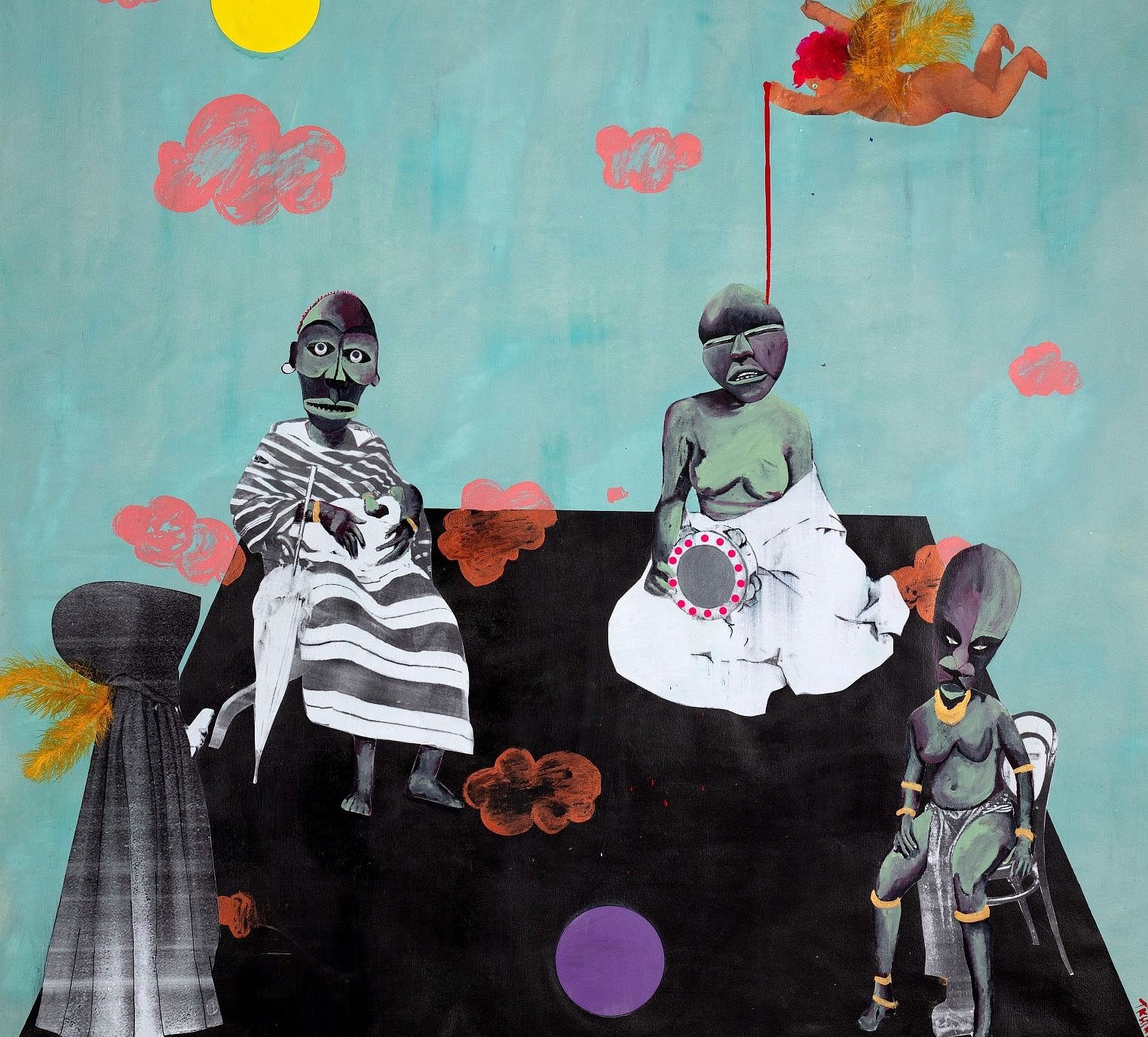 In the body of work that will be on show in this exhibition, Firmino focuses on the psychology of trauma and the use of fantasy and imagination as a tool to address the present and the future. Historically, spirituality has been used as a way of addressing collective trauma, and so Firmino uses this knowledge in a new context through her work. By integrating fantasy and memories, the artist explores the way in which fantasy is often shaped by fragments of memory, particularly collective memory.  Recent theories in epigenetics – the study of how environment and behaviour can change the expression of ones genes – suggest that trauma can be inherited and can be compounded through successive generations that have experienced trauma. Using fantasy to explore intergenerational healing, Firmino explores the (hi)stories passed down through her family and how they contribute to this process.

The Owners of the Earth: Volume I was developed by the artist alongside a performance. By projecting fragments of colour onto the walls of CIRCA, the artist presents fragments of memories amongst the artwork. In walking among the paintings and washes of color, one is immersed in the subconscious mind of the artist.

The exhibition opens on 11 August 2022, 17:00, with a performance by the artist at 18:30.