The best way to get to know Joburg is to hang out with an insider. In our Ask a Local series we chat to some of our favourite Joburg city people to get the lowdown on what makes Joburg unique. This week we talked to attorney Lwando Xaso.
 

LWANDO XASO is an attorney and founder of Including Society, an organisation that aims to "research our country's history of exclusion in the private sector and how different institutions and organisations have attempted to re-build more inclusive companies".

Lwando

was inspired to launch Including Society by her time spent at South Africa's Constitutional Court at Constitution Hill

 – a must-visit destination in Joburg – 

which she describes as "the closest thing we have to a truly transformed space". 


Through Including Society Lwando leads talks for business executives about what lessons can be learnt from the establishment of the Court and its work on transformation, as well as tours around Constitution Hill that relate the case studies of both systematic exclusion and inclusion that this place and its institutions have displayed during its history.

Including Society also hosts lively conversation lunches, where Lwando invites professionals from different backgrounds to share their own experiences. The questions posed at the lunches are curated through a three-course menu put together by Mpho Deane, founder of catering company Food I Love You. Mpho started her own business as a reaction to her poor experiences as a black professional woman in the private sector. "Mpho makes food that shows the power of inclusion and fusion; the food at our lunches also has a story and meaning", says Lwando. 

She plans for the results of these lunch experience discussions to eventually become a book and a documentary recording South Africa's history of corporate exclusion and the struggle for inclusion. In September the pair plan to host a public Including Society event where Lwando and Mpho will be sharing their experiences and insights (and food) from their lunch series.

Why Joburg?
I was born here. I choose to live here because I love the tempo, the issues, the culture and chaos.

Favourite Joburg suburb?
Illovo. I love the outdoor running culture, the variety of restaurants from Mexican to Italian, the proximity to other cool places and the apartment living.

Favourite restaurant or cafe? 
I love Tashas. There is something on the menu for everyone. The waiters are professional and friendly and the decor is relaxing.

Favourite bar? 
Ba Ber Black Sheep in Rosebank. It's relaxed, non-pretentious with good music and draws a diverse crowd.

The most memorable meal you have eaten in Joburg? 
My most memorable meal was by Food, I Love You based at Victoria Yards – deeelish!!! I wish they were open every day!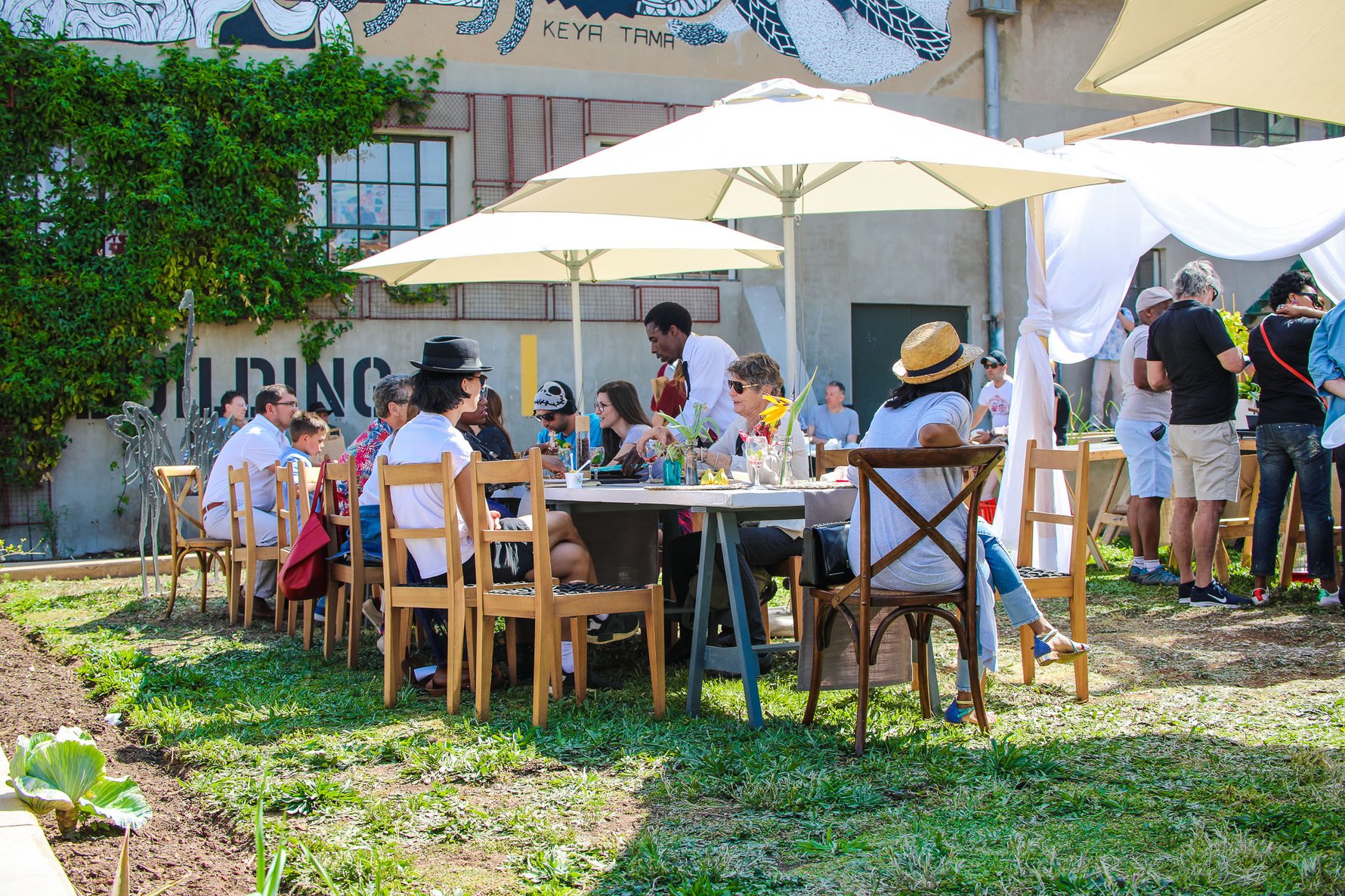 Where would you recommend for a first date in Joburg? 
Momo Kuro at Keyes Art Mile. There's amazing tapas-style food that you can share together, a great view of Johannesburg, relaxed atmosphere and you can bring your own drinks.

Favourite place to shop?
Maboneng. There are great shops where you can find amazing stuff that not everybody has.

One thing nobody would expect to hear about Joburg? 
It's beautiful. Joburg is the biggest man-made forest. When I drive on the M1 I find the thick forest of trees breathtaking. Although it is chaotic and fast-paced, the people in Joburg are genuine and real.
                                                                                                    
Most underrated Joburg sight or experience?
Constitution Hill. It is really profound what we can learn about ourselves from just that site alone.

If you could buy any Joburg building?
I'd buy the magistrate's court building on 26 Fox Street. I have always thought it is a beautiful building which belies a tragic history of oppression through the law.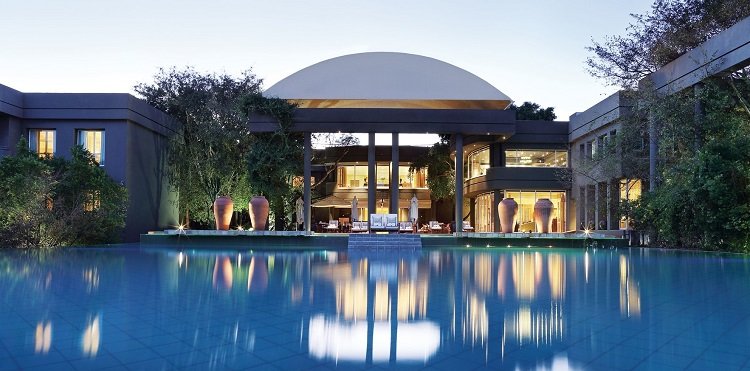 Favourite place to relax in the city?
At the Saxon Hotel, Villas & Spa, I like to order tea and sit by the pool and read a book. Or at the Tintswalo Hotel at Waterfall City, I love the rolling lawns there.

On weekends you'll find me... 
At a food market enjoying great reasonably priced food and meeting interesting people.

Favourite Joburg person: 
Sifiso from The Roving Bantu Kitchen in Brixton – he is a great storyteller and makes great South African food.

Three things visitors should experience before leaving Joburg?
Constitution Hill as it gives you a sense of our history, present and future all in one. Victoria Yards, a beautifully transformed space and Soweto, to experience its profound history, to check out the entrepreneurs who are making amazing products and to experience the culture and food.

What makes someone a Joburger? 
You have to be fearless to be a Joburger. You can't live in this city and be timid. You have to buckle up and go for it. The city won't reveal its beauty to those who are scared of it.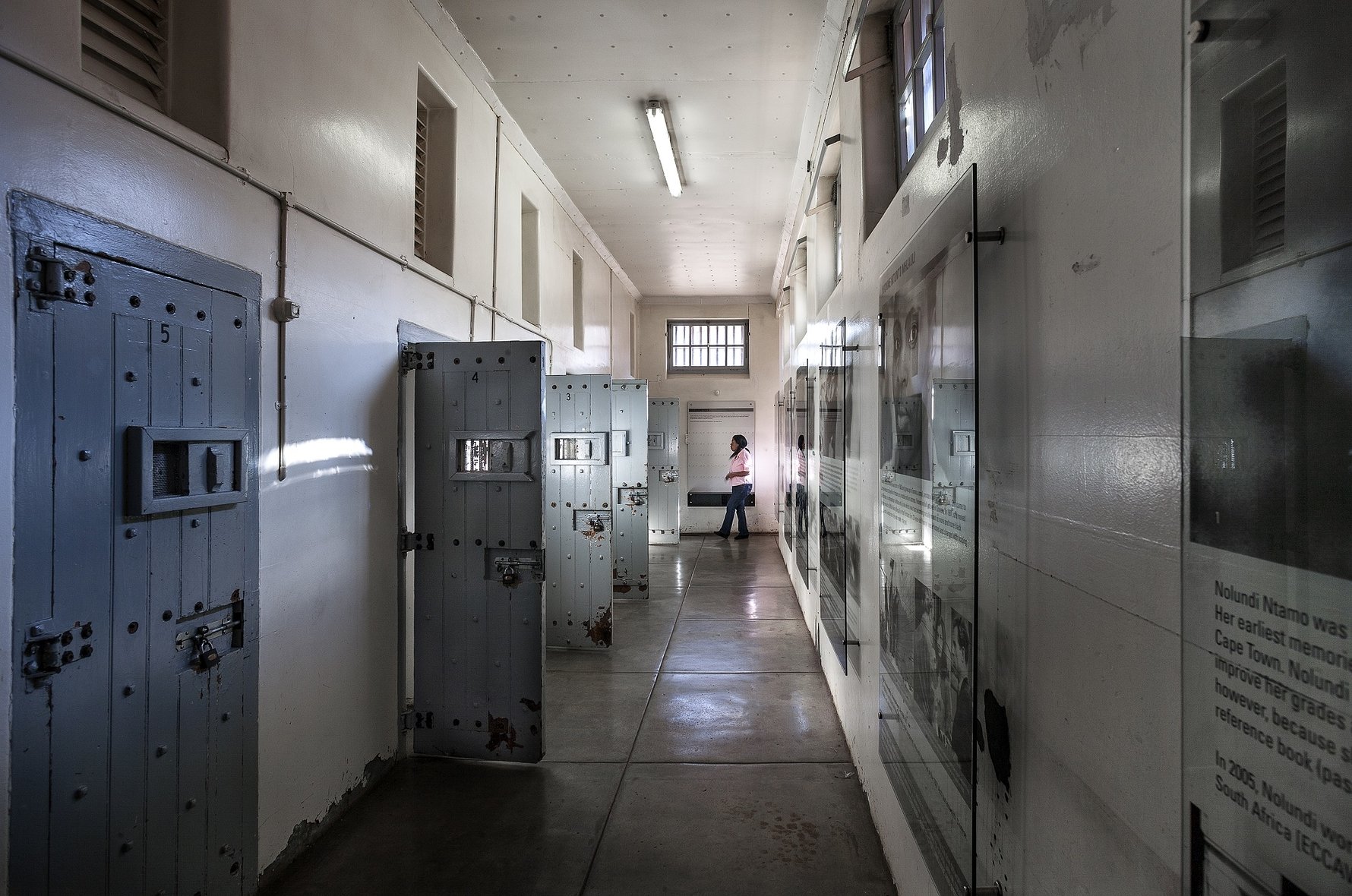 Describe your perfect day in Joburg:
I would go for a run in the early morning around the Illovo / Houghton area and go up Munro Drive, then to a food market like Neighbourgoods (on a Saturday) for brunch. After that to Constitution Hill for a festival and then I'd go to Sanza's supper club in Yeoville to meet interesting people for dinner.

Best things about Joburg: 
The high energy, variety and authenticity. We wear our hearts and problems on our sleeves – what you see is what you get.

Worst things about Joburg: 
The litter downtown, traffic and the reckless taxi drivers.

Number one tip for a first-time visitor to Joburg: 
Book an amazing experience with Soul Traveller Tours, a company that puts together authentic experiences with locals.

What's happening in Joburg right now that you think everyone should know about?
First Sundays at Victoria Yards – Food, I Love You makes an amazing harvest table lunch.

Joburg in three words: Beautiful, high-energy, chaos.