The annual Turbine Art Fair (TAF) returns to Joburg for its tenth edition, happening from July 21 to July 24 at a new venue in the Oxford Parks precinct in Rosebank. Over the years TAF has become known for its playful and edgy approach to an art fair, creating a unique experience for art lovers, with an emphasis on marketing "affordable" works alongside more big ticket pieces.

The event originally used to take place inside the vast old Turbine Hall in Newtown (hence the name), with exhibitions and other pop-up events happening throughout this interesting heritage space with its various tunnels and halls. Recent editions then moved to Illovo to a disused office building of a bank, and now in 2022 the fair is going back underground again happening at an underground venue in Oxford Parks.

This year's fair is packed with everything that always makes TAF such a popular event, such as a host of specially commissioned installations and exhibitions, a great art talks programme, exciting showcases of young and emerging artists, delicious food and drinks courtesy of The Forum Company, a glittering opening night party and of course the main attraction, an incredible array of artworks on sale.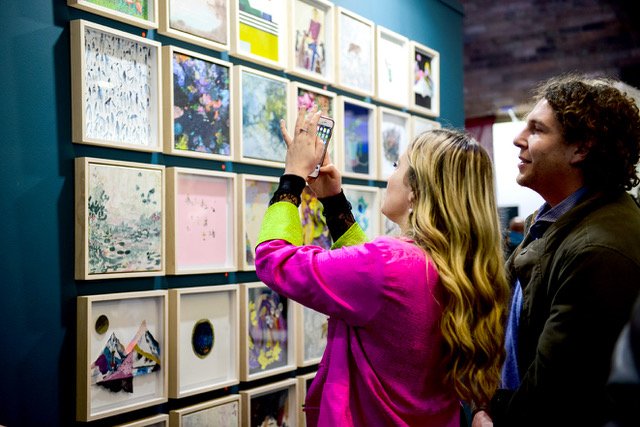 Tickets for TAF 2022
Tickets general access R150 per day, students R80. VIP First Access July 21 day ticket (includes coffee and cake) R500, VIP Opening Night Party July 21 R900. Available online at turbineartfair.co.za.
Turbine Art Fair 2022 project highlights
TAF is an art fair that continues to push boundaries by showcasing brave new work in unusual mediums by largely undiscovered new artists, alongside more established names and famous galleries. The aim is to appeal to both the seasoned art collector and those wanting to start the art collecting journey with something on sale for everyone.

Here's a look at the main projects to look forward to at Turbine Art Fair 2022 in addition to the 32 different gallery and studio showcases.

TAF Unearthed exhibition, an annual TAF initiative that provides space for emerging artists to create and exhibit new works especially for the fair. TAF Unearthed includes a mentorship programme that culminates in a curated group exhibition at the fair featuring the work of ten emerging artists.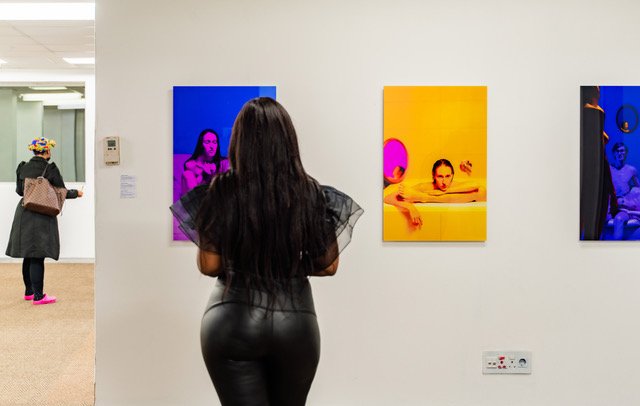 TAF Off The Grid, an exhibition that places attention on predominantly emerging and mid-career artists who galleries don't currently represent. This year's Off the Grid exhibitions are curated by Maja Marx, an abstract artist based in Cape Town who is affiliated with Whatiftheworld Gallery, and features the work of five fascinating artists: Jeanne Hoffman, Yonela Makoba, Dominique Edwards, Sivan Zeffertt and Bella Knemeyer.
​​​​​​
The TAF Grad Show is back for the 2022 edition of Turbine Art Fair, showcasing new work by recent graduates and Master's students from universities across South Africa. This exhibition is always a brilliant place to discover exciting new emerging talent and this year is curated by Michaela Limberis and Siwa Mgoboza. 
​​​​​​
TAF Capsule is a new initiative for TAF 2022 showcasing work by the influential artists Pat Mautloa, one of the founding artists of Joburg's famous Bag Factory artist studio. The exhibition is designed to encourage young collectors to start investing in artists and Mautloa will be showing a large-scale work that is broken up into multiple smaller pieces and sold separately.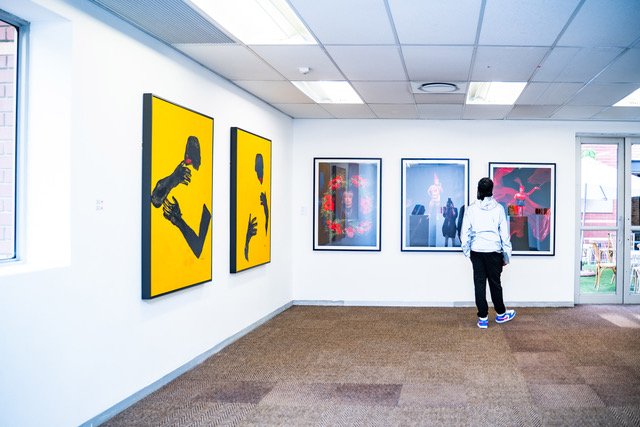 TAF Sublime is the tech-forward area of the fair featuring immersive multimedia art installations commissioned to provide one-of-a-kind and impactful art experiences for viewers and to get artists to push the boundaries of their practice.

TAF Paper is a programme that runs throughout the year, providing additional platforms for artists to sell their work including on the TAF website and at TAF Paper pop-up exhibitions leading up to the fair.

TAF Talks and Walkabouts, visitors to the fair can take part in a curated selection of talks aimed at educating developing art audiences and led by prominent artists, collectors and curators.