Victoria Yards' always popular monthly First Sundays open day returns with an extra festive Christmas edition.

Get a head start on your holiday shopping, with plenty from which to choose from the regular artisanal retailers located around the complex, who will be running a variety of holiday specials, and browse the 50+ vendor stalls at the dedicated Christmas marketplace.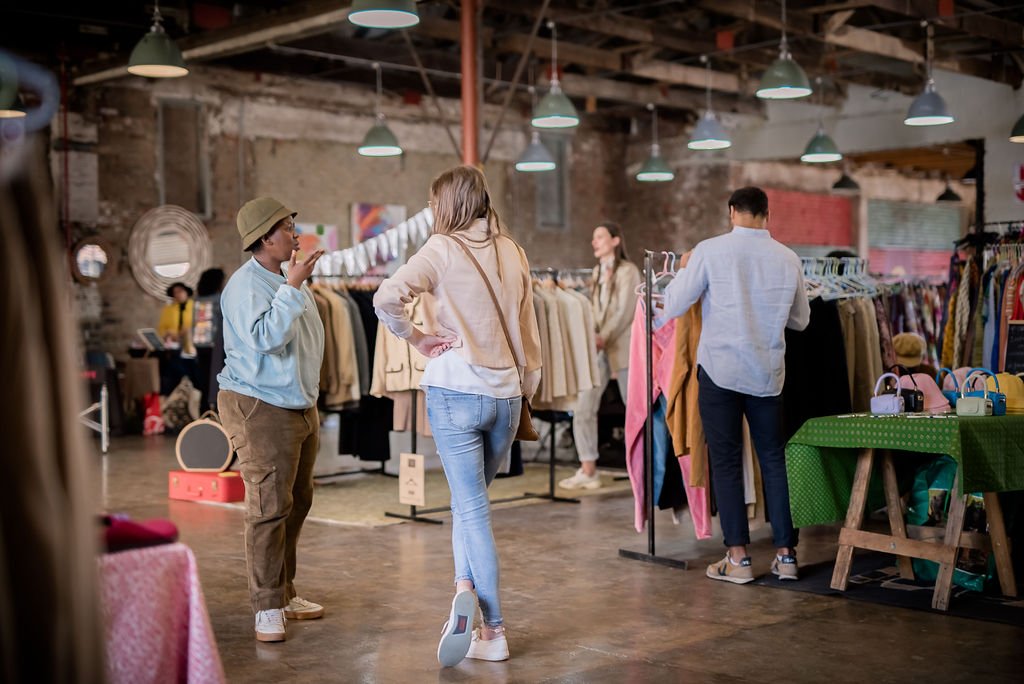 Grab a pair of cult-label jeans from Tshepo The Jean Maker (for yourself and a friend!), gorgeous brass Christmas decorations at Coote & Wench for the family tree, curios and art from across Africa from Art of the Continent, something shiny for someone special from French jewellery maker Helene Thomas' bijou studio Yol or a 2023 diary from bookbinders Pulp Paperworks. The range is beautiful.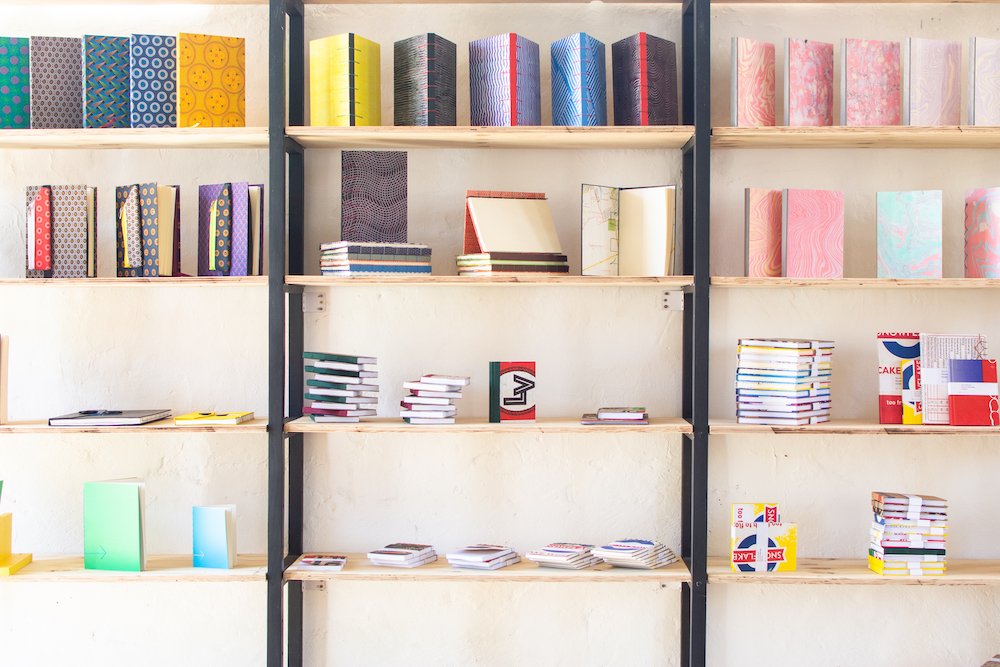 Then head outside, grab a coffee from Foakes Coffee Roastery or a G&T from Primal Spirits Distillery, and stroll around the beautiful gardens and urban farm, peeking into the various open artist and design studios and galleries along the way. If you're feeling peckish, head to the food courtyard and survey the selection of street food style vendors for whatever strikes your mood, or have a feast at perennial favourite The Fish & Chip Shop.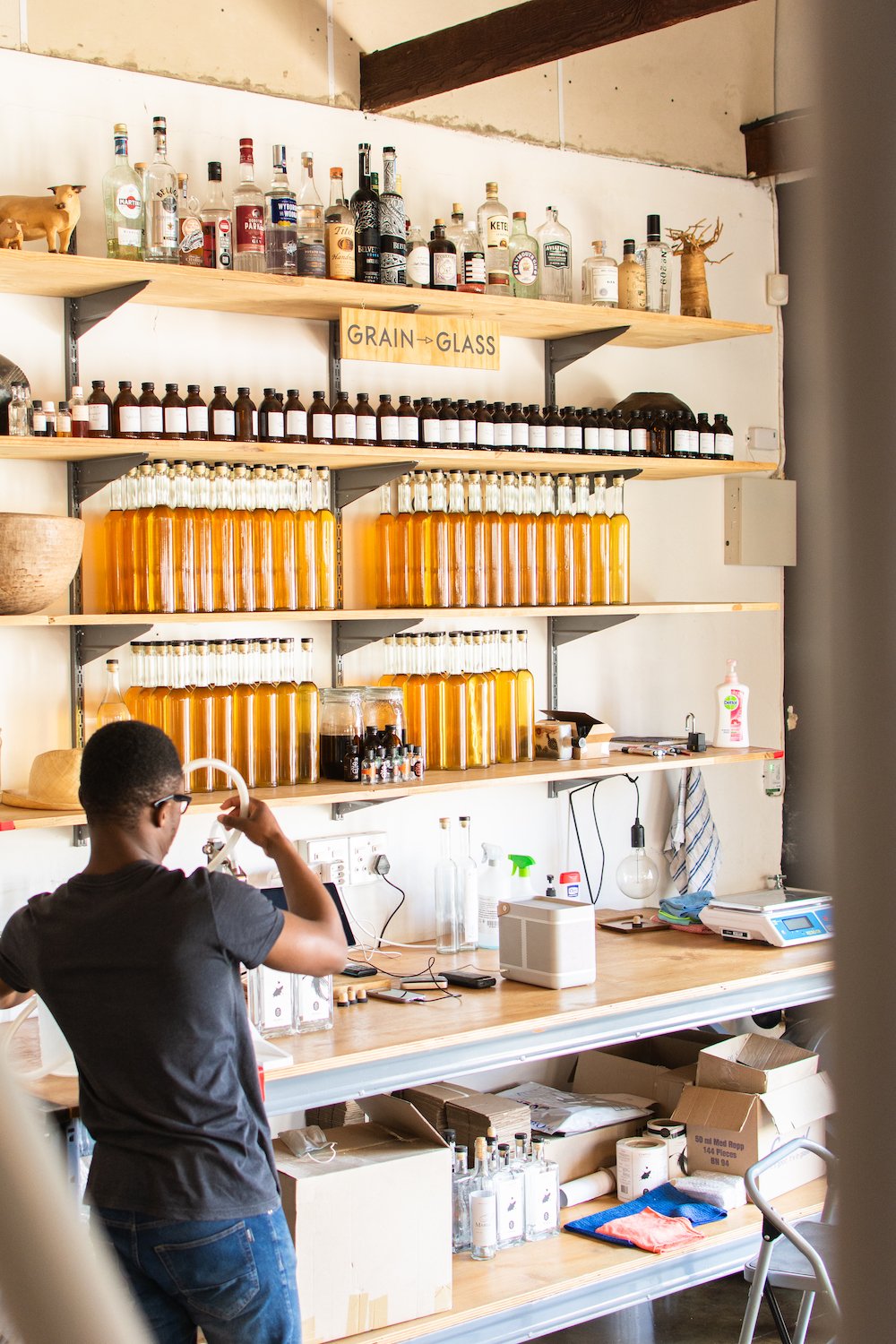 Last but not least, make sure to check out the programme of art, design and fashion workshops, demonstrations and free guided tours on offer at this special Christmas edition of First Sundays. Highlights include a tour of the expansive urban garden  with head gardener Tony Bensusan, a gin tasting at Primal distillery, a Paint & Sip event at the terraced garden and Christmas biscuit decorating for the kids. 
How To Plan Your Visit
10:30 (30 min) - Design at the Yards, featuring Urban Flock, Coote & Wench workshop, Innercity Ink, Pulp, Tandem, Michael Ceramics
10:45 (15 min) - Walk About with Shwe
11:00 (30 min) - Art at the Yards, featuring Calixte, D.S Selibe, James Delaney, Hogarth, Dario, Art of the Continent
11:15 (30 min) - Gardens at the Yards, with head gardener Tony Bensusan
11:30 (30 min) - Fashion at the Yards, featuring Yol, Elegant dolls, Koop, Zyle, Tshepo
11:30 (30 min) - Art at the Yards, featuring Calixte, D.S Selibe, James Delaney, Hogarth, Dario, Art of the Continent
11:45 (15 min) - Walk About with Urban Flock
11:45 (15 min) - Walk About with Yol
12:00 (30 min) - Design at the Yards, featuring Urban Flock, Coote & Wench workshop, Innercity Ink, Pulp, Tandem, Michael Ceramics
12:15 (15 min) - Primal Gin Tour with Primal Spirits Distillery
12:30 (30 min) - Fashion at the Yards, featuring Yol, Elegant dolls, Koop, Zyle, Tshepo
12:45 (15 min) - Walk About with Inner City Ink
13:00 (30 min) - Art at the Yards, featuring Calixte, D.S Selibe, James Delaney, Hogarth, Dario, Art of the Continent