Once a derelict complex of light industrial buildings, this sprawling site in Lorentzville in eastern Joburg has undergone a spectacular re-imagining. Underlying this development was the vision for a complex of makers, artists and artisans, that has infused new life into this downtrodden neighbourhood that lies between the downtown Maboneng Precinct and Cyrildene's colourful Chinatown. There is also a commitment to greening that has resulted in a lush urban garden, perfect for winding your way among the artist studios and galleries, retail and food tenants, and regular open day vendors, who call Victoria Yards home.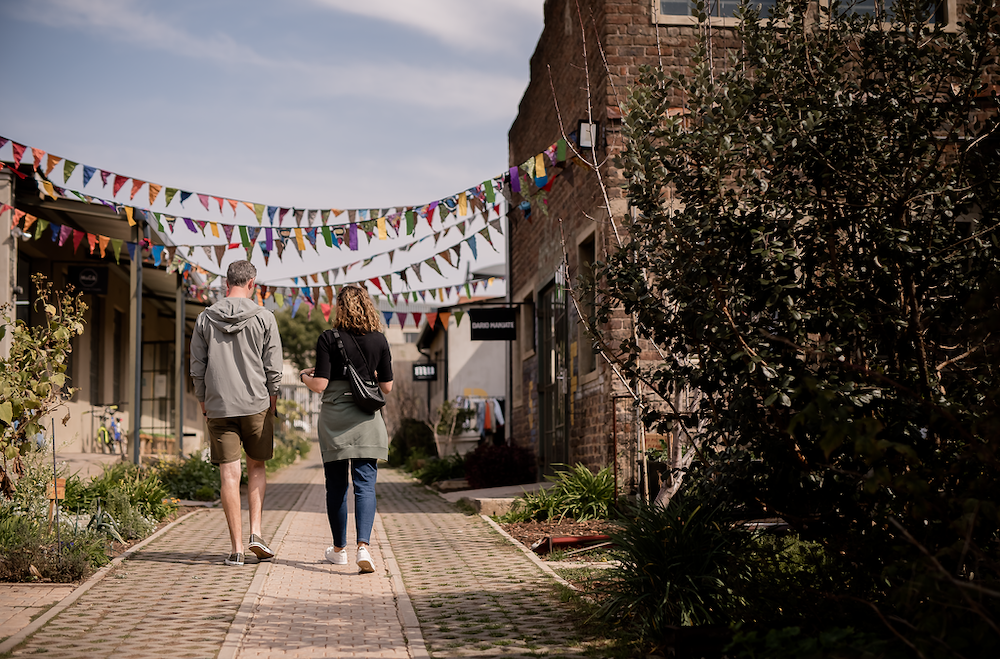 Lorentzville is also home to the headquarters of homegrown grilled chicken giant Nando's, whose global reach has taken peri-peri chicken to new heights. Their headquarters at Nando's Central Kitchen across the road from Victoria Yards (once Nando's sauce bottling factory) is a model of contemporary South African art and design (closed to the public sadly).

The Victoria Yards complex is home to a number of prominent local artists including Stompie Selibe, Hannelie Coetzee and James Delaney.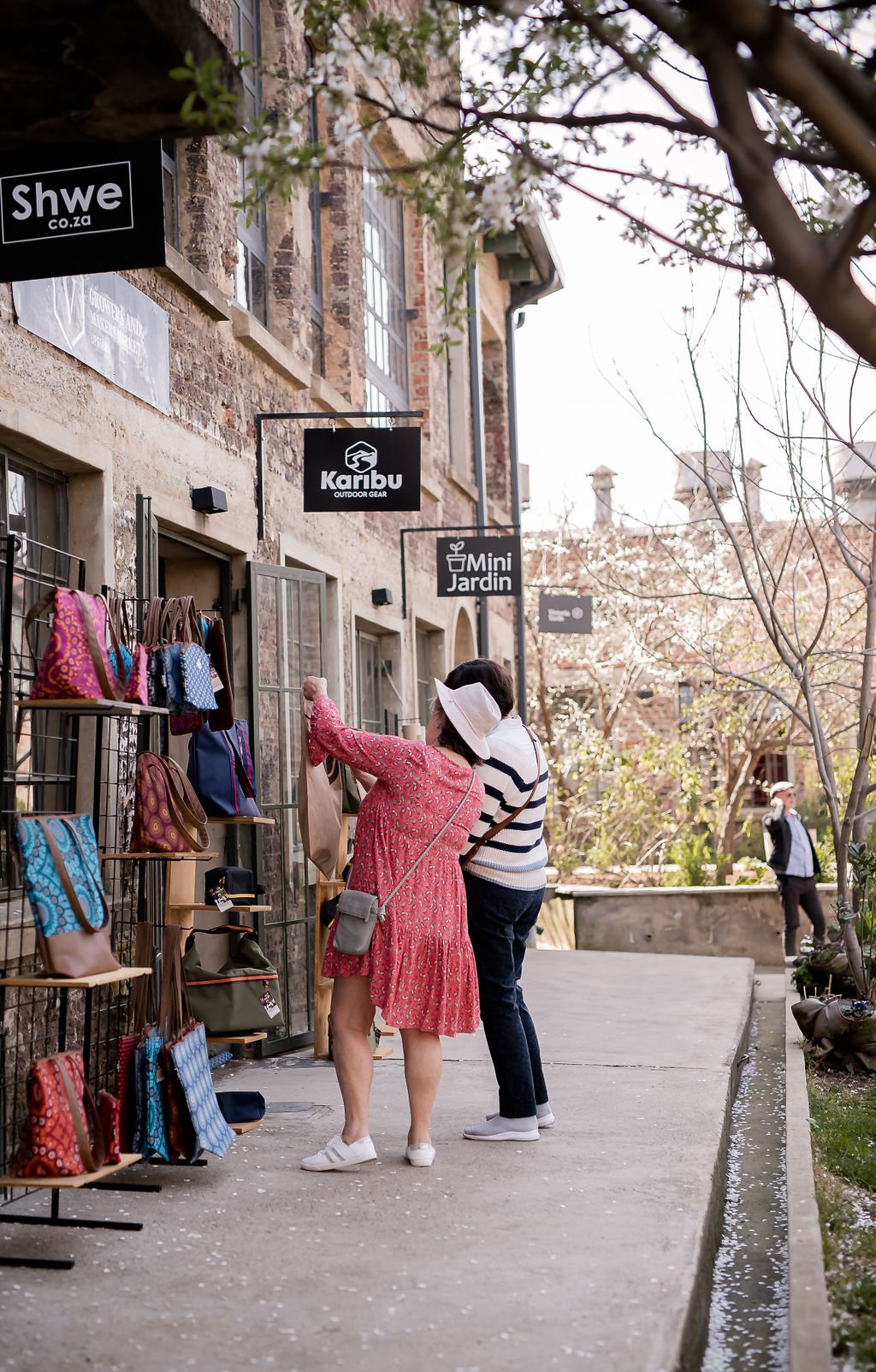 Artisans workshops include Tandem Design, owned by Josh and Pia McNally, who design and make custom hand-crafted furniture; Coote & Wench, a husband and wife team who create magical furniture pieces and lighting from industrial parts; and French jewellery maker Helene Thomas's bijou studio Yol, which is an enticing cavern of exquisite hand-crafted jewellery. Pop around to PULP Paperworks on the First Sunday of every month when they open up their studio and invite you to their creative workshop.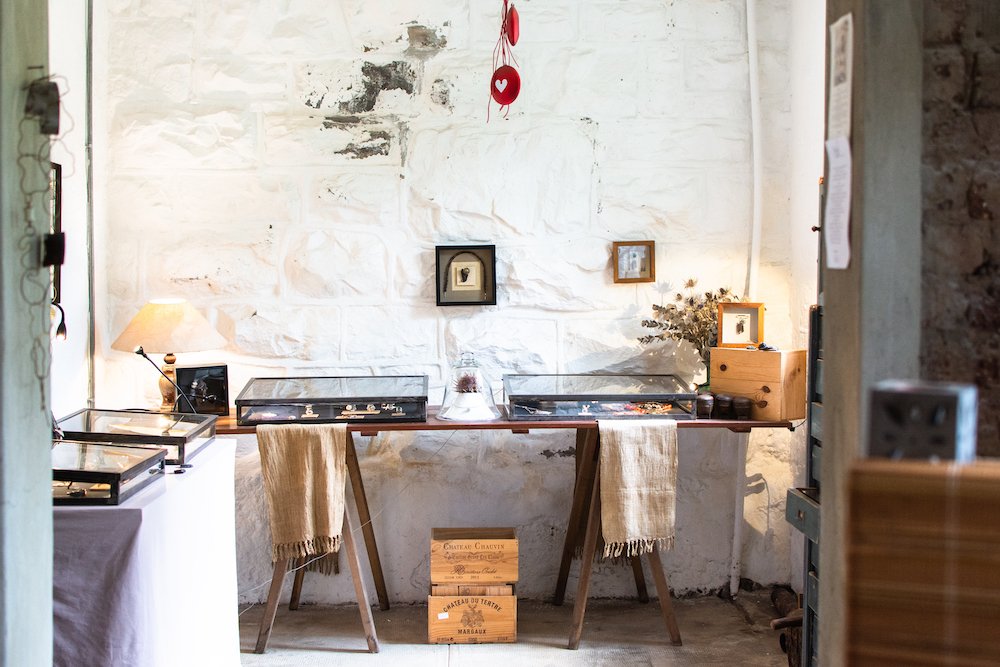 Another must-stop is Tshepo The Jeanmaker's studio. Tshepo's first crafted pair of jeans, the Presidential Slim Fit', kickstarted his denim career in 2015. This was after he abandoned a future in filmmaking for fashion design. His star just continues to rise – and his brand is an iconic Jobrg label. Don't leave without a pair of Joburg-designed denims. Buy off the rack or order your own custom fit.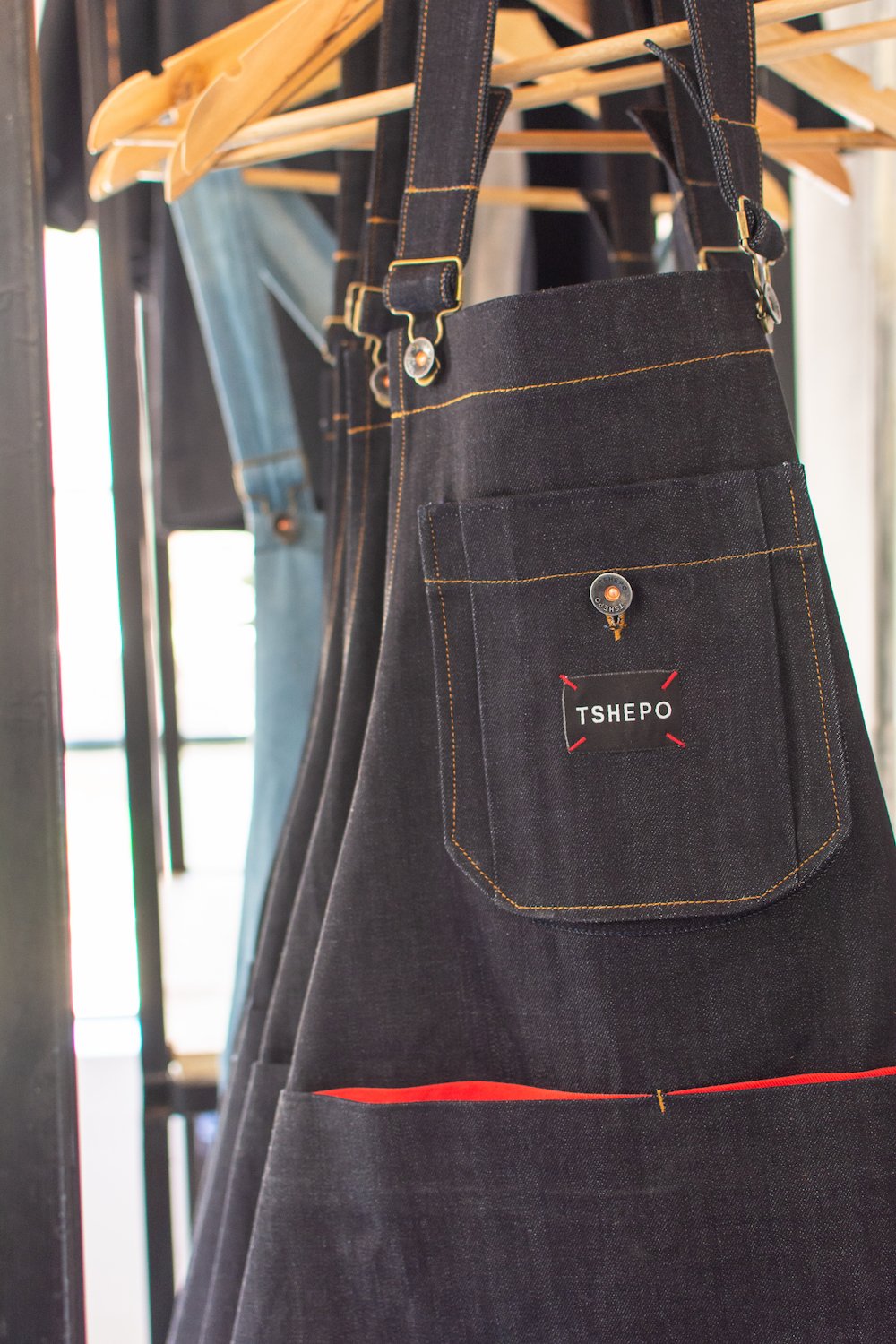 If you've visited the boutique shopping complex 44 Stanley in Milpark, you'll recognise elements of its cool and contemporary industrial aesthetic, as the two sites share a founder. The gardens of Victoria Yards are lush with herbs and medicinal plants.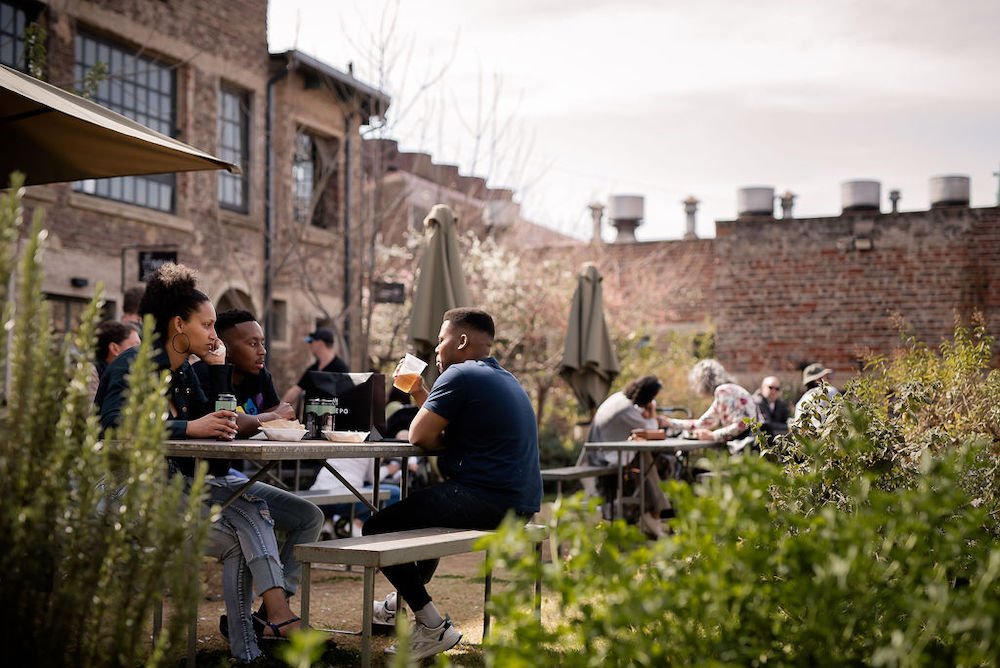 We are great fans of Primal Spirits, a grain to glass gin label whose distillery is based at Victoria Yards. For a great toastie and coffee, head to Foakes Coffee Roastery and for the best fish and chips in Joburg, The Fish and Chip Shop is unbeaten. For some weekend live music there's BOND Society, great for the cocktail hour. For a refreshing burst to your tastebuds, visit Sobae for ice cold sorbet made with in-season fruit bought from informal vendors at the point when their ripeness means they are about to be thrown out – it's an important factor for the guys at Sobae, whose fight against food waste is a key factor in their ideology.
 
Although opening hours are not regulated and many of the spaces are let to working artists, there are other artisans and retailers who are open Monday through Sunday from 09:00 to 17:00. The best time to visit if you want the full Victoria Yards experience is during their First Sundays event when Victoria Yards artists throw open their doors to visitors.