In our What to Cook series we asked some of our favourite Joburg chefs to share a lockdown recipe to try at home during our many weeks of isolation. This week Catherine Adonis, pastry chef at The Saxon Hotel, Villas & Spa shares her recipe for custard doughnuts.

If Saxon Hotel Villas & Spa was a matriculant, they would need to purchase at least three blazers to wear all their awards international awards. The list is truly endless. From the moment you arrive you'll know there is nothing ordinary about the experience, this is truly one of South Africa's finest luxury hotels. The Saxon Hotel has always been Oprah's home away from home while in Joburg, while other A-list guests have included Beyonce, Jay Z, Pharell Williams and Chris Martin who all stayed at the hotel villas when they came to perform at the Global Citizen concert. From the indulgent breakfast spread to the secluded spa treatment rooms and the opulent rooms, a stay at The Saxon is a five star experience.
Custard doughnuts
This recipe has always been a standard on our breakfast buffet and a favourite amongst our guests. This recipe yields 14 doughnuts. You can make the custard beforehand and store it in the fridge, it will keep for up to four days. Instead of custard you could also fill the doughnuts with caramel, jam or whipped cream.

INGREDIENTS:
Custard
250ml milk
70g sugar
3 egg yolks
20g corn flour
5 ml vanilla
20g butter
 
Dough
320g cake flour
1 tsp salt
1Tbs sugar
2 tsp yeast
215ml milk at room temperature
100g soft butter
Oil for deep frying
Castor sugar for coating

How to make the custard
Note that you can make this in advance and keep it in the fridge 
In a small pot, bring milk to the boil. Meanwhile in a mixing bowl, mix egg yolks, sugar, cornflour and vanilla to a smooth paste with a whisk. 
Slowly pour the hot milk over the egg mixture, whisking constantly.
Return the mixture to stove on a medium heat, cook for 3-4 minutes until the mixture boils while stirring constantly.
Once the mixture has boiled, pour into a bowl and stir in the butter. Cover with plastic and refrigerate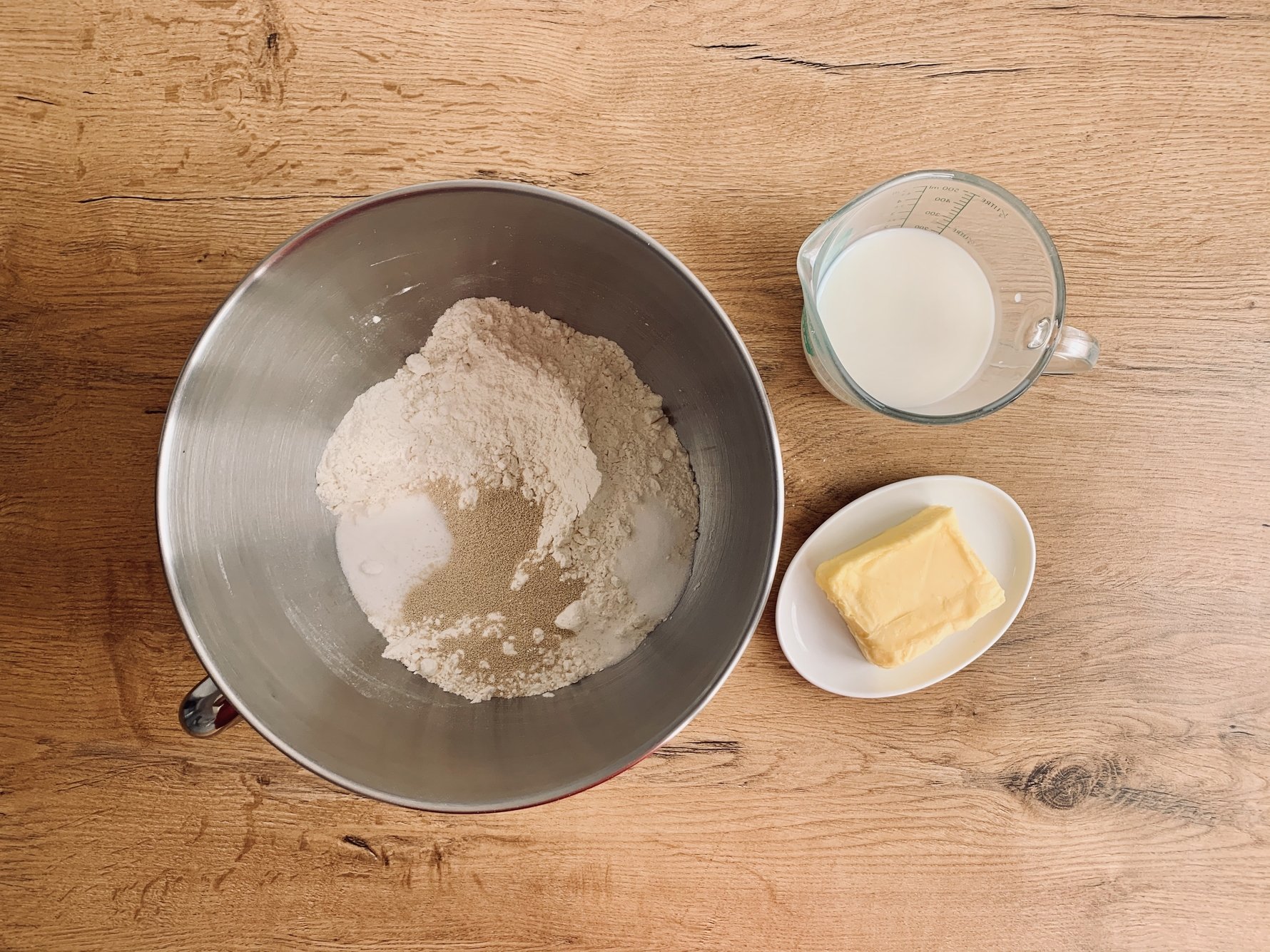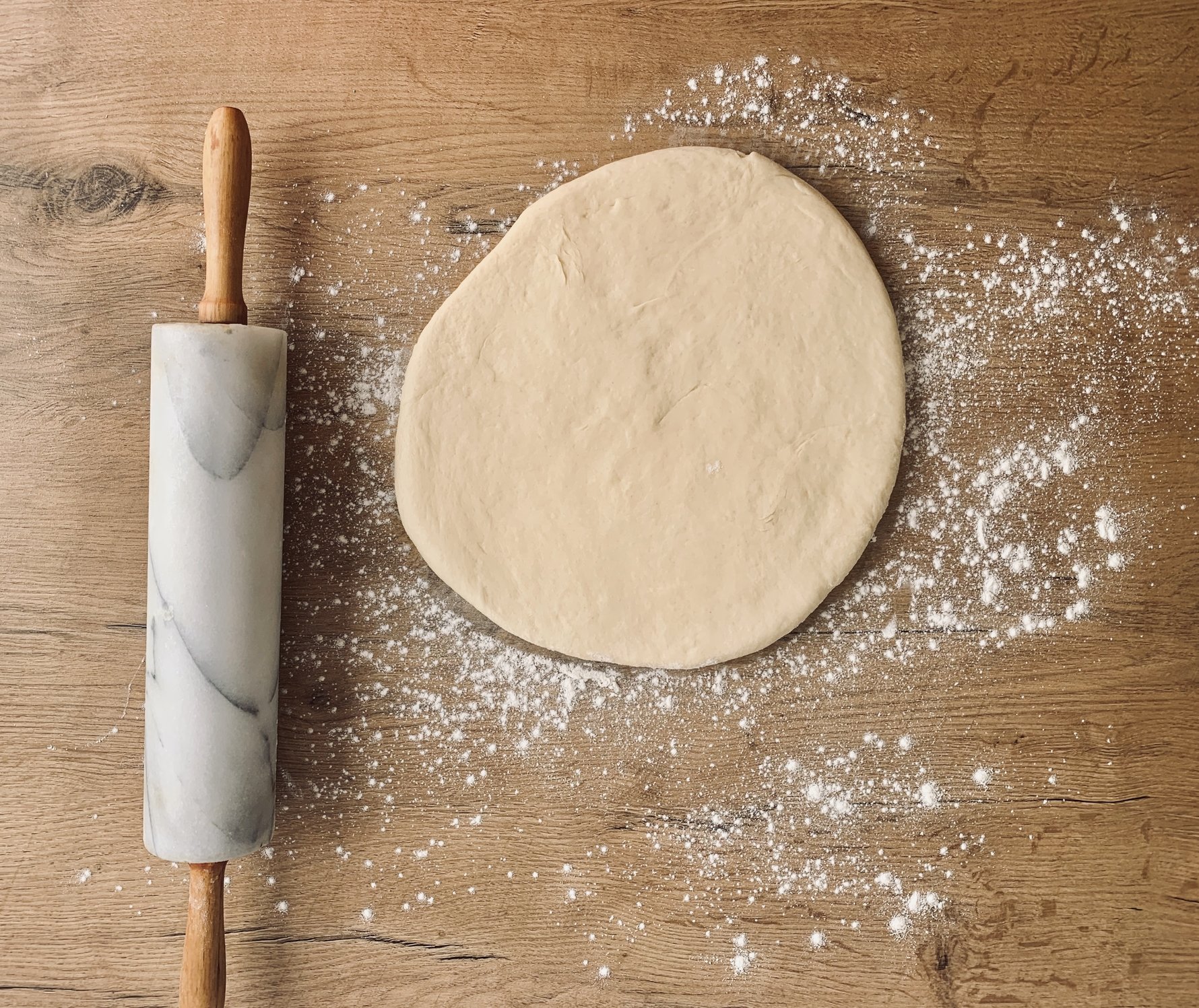 How to make the dough 
In a stand mixer combine flour, sugar, salt, yeast and milk.  Mix with a dough hook until a dough forms, then add the butter and mix for about 10 minutes. The dough should be soft and smooth and come away from the sides of the bowl.
Place dough in a covered bowl and allow to rise for 1 hour.
On a floured surface, roll out the dough to 1cm thick cut out 5 cm circles with a cookie cutter. Allow the doughnuts to rise for 30 mins. They should have doubled in thickness.
Slowly heat up your oil to a medium heat (150˚C if you have a thermometer). Fry the doughnuts a few at a time for 4 mins until golden brown.
Take them out of the oil and place straight on to a paper towel and immediately coat them in castor sugar while hot
Once cool make a small hole on the top centre of the doughnut with a small knife. 
Remove the custard from the fridge and whisk until smooth and place in a piping bag. Fill the hole in the doughnut with custard.
Dust with icing sugar. Best enjoyed immediately!