Cafes, fashion boutiques, ice-cream parlours, beauty salons, beautiful interior design stores and restaurants fill the pavements of Parkhurst's village-like 4th Avenue, stretching along eight blocks from 6th Street to 14th Street. By day it's a perfect place to sit on a terrace with an afternoon cappuccino and by night you might want to book ahead for dinner as 4th Avenue has in recent years become one of Joburg's busiest dining hotspots. 

Every year in the run-up to Christmas the street hosts Candle Light Thursdays, a series of festive late night shopping events with the many boutiques staying open late for gift shopping, with music, bubbly and a glittering light display. Save the dates for this year's Candle Light Thursdays evenings happening on Nov 4, 11 and 18. Follow the 4th Avenue Parkhurst account on Facebook and Instagram for all the latest on what to expect.

From delicious breakfasts and coffee, to steak, classic Italian dishes, gourmet burgers and fine dining, here's our guide to where to eat out on Parkhurst's 4th Avenue.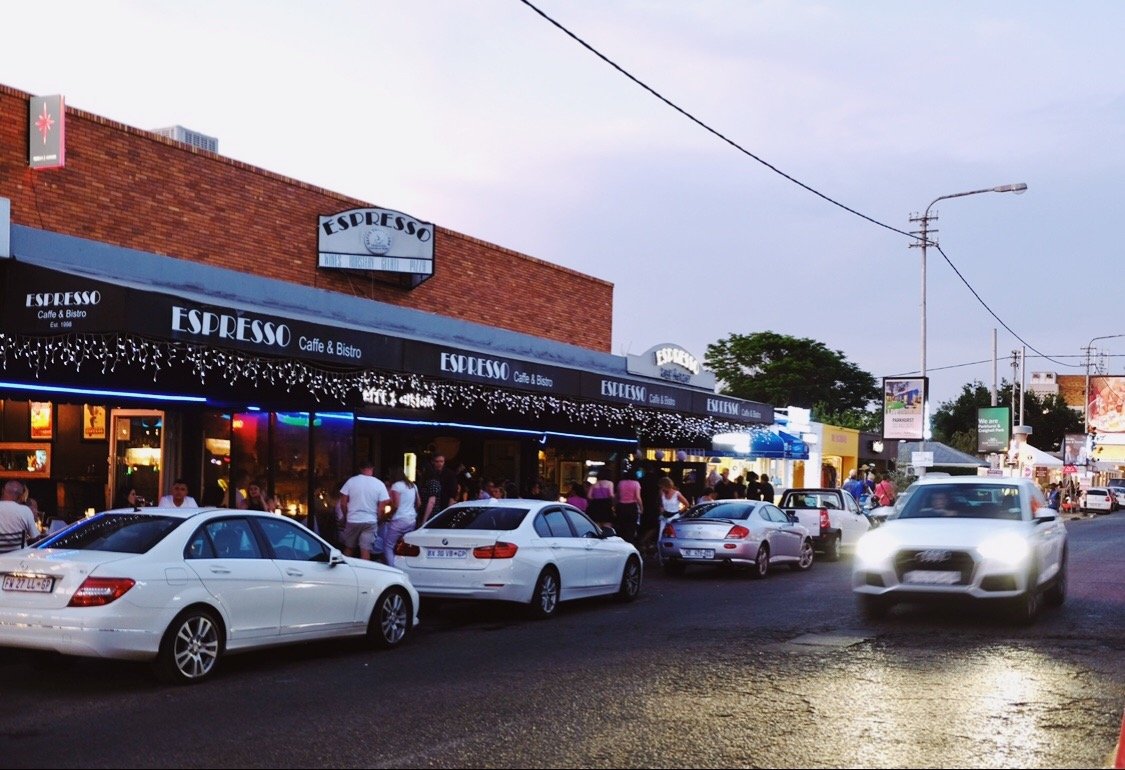 4th Avenue Coffee Roasters & Cafe
Set in and around a small courtyard just off the street this friendly coffee shop at The Cobbles centre is a popular stop with families (kids will love the rainbow unicorn ice cream) and morning dog walkers. There's an extensive breakfast menu and excellent freshly ground coffee.
Cnr 11th St and 4th Ave, tel +27 87 808 6976. Find out more here.
Bottega 
This cosy old favourite is a tiny bistro with barely a handful of tables and just enough room left over for the waiters to bring the giant chalkboard menu to your table. In addition to reliably good Italian food, Bottega also has one of the most impressive whisky selections in Joburg, lined up on towering shelves that touch the ceiling.
22d 4th Ave, tel +27 11 447 4448. Find out more here 
The Blockman 
Opened October 2021 The Blockman is the latest restaurant from the same team that launched Parkhurst's phenomenally popular Modena and Kolonaki restaurants. Occupying a prime corner spot, this is the place to go for your fix of premium grade steaks, either to eat in or buy from the in-house butchery to pop on the braai at home. 
Cnr 4th Ave and 13th St, tel. +27 10 900 3130. Find out more here.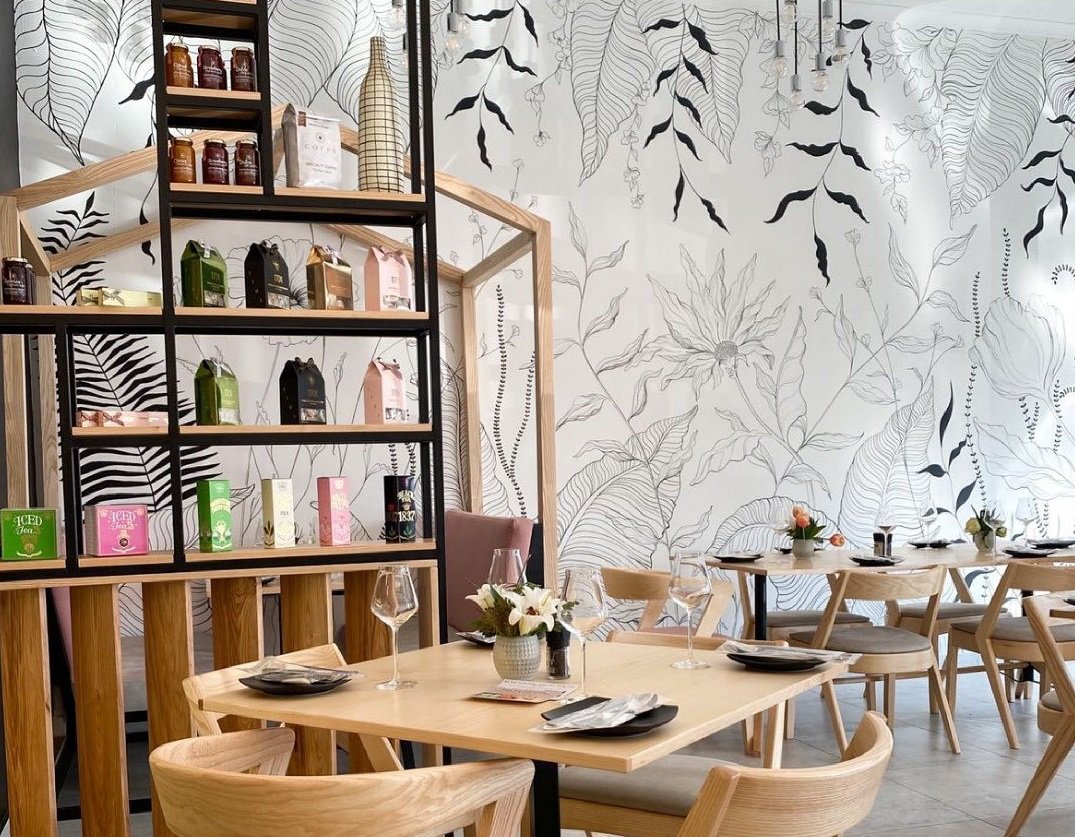 Coppa Cafe
Founded by Brazilian chef and master patissier Mirlene Souza, Coppa is a cafe, catering, and pâtisserie company that started in Honeydew and in May 2021 launched in Parkhurst. A super pretty spot in the middle of 4th Avenue, we recommend dropping by to try their spectacular-looking freshly-baked cakes, pastries, and tray bakes.
24 4th Ave,  tel +27 83 439 3213. Find out more here.
Embarc
Among the brave list of restaurants bold enough to open in the middle of a pandemic is Embarc, occupying an intimate corner spot on 4th Avenue. This is fine dining destination is led by top chefs Darren O'Donovan and Lisa De Beer, who favour seasonal ingredients and describe their cuisine as "contemporary dining – high-end but unpretentious." 
Cnr 4th Ave and 13th St, tel +27 81 848 6480. Find out more here.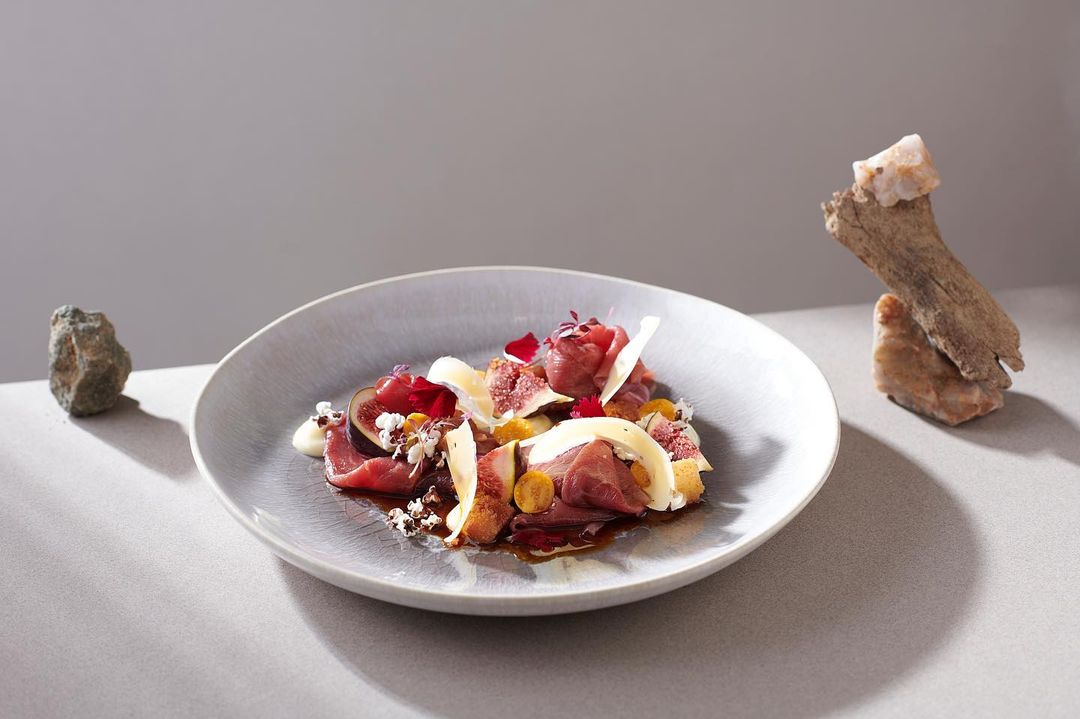 Espresso Cafe
Bang in the middle of the street, Espresso is one of 4th Avenue's longest-standing businesses. The large and widely varied menu pleases all tastes, the service is great and there's a lively social atmosphere with most of the restaurant spilling out onto the sidewalk where you can people-watch and get an eyeful of some flashy horsepower parked outside.
4th Ave and 10th St, tel +27 11 447 8700. Find out more here.
Fabb Cafe & Gelato 
This pretty little blue and white ice cream parlour serves the finest Italian homemade gelato in a variety of flavours, as well as fruity sorbets that are perfect for enjoying on a hot Joburg afternoon. Sit at the little counter overlooking the street and enjoy Belgian waffles with your ice cream, or grab a cone to go.  
34 4th Ave, tel +27 87 808 6976.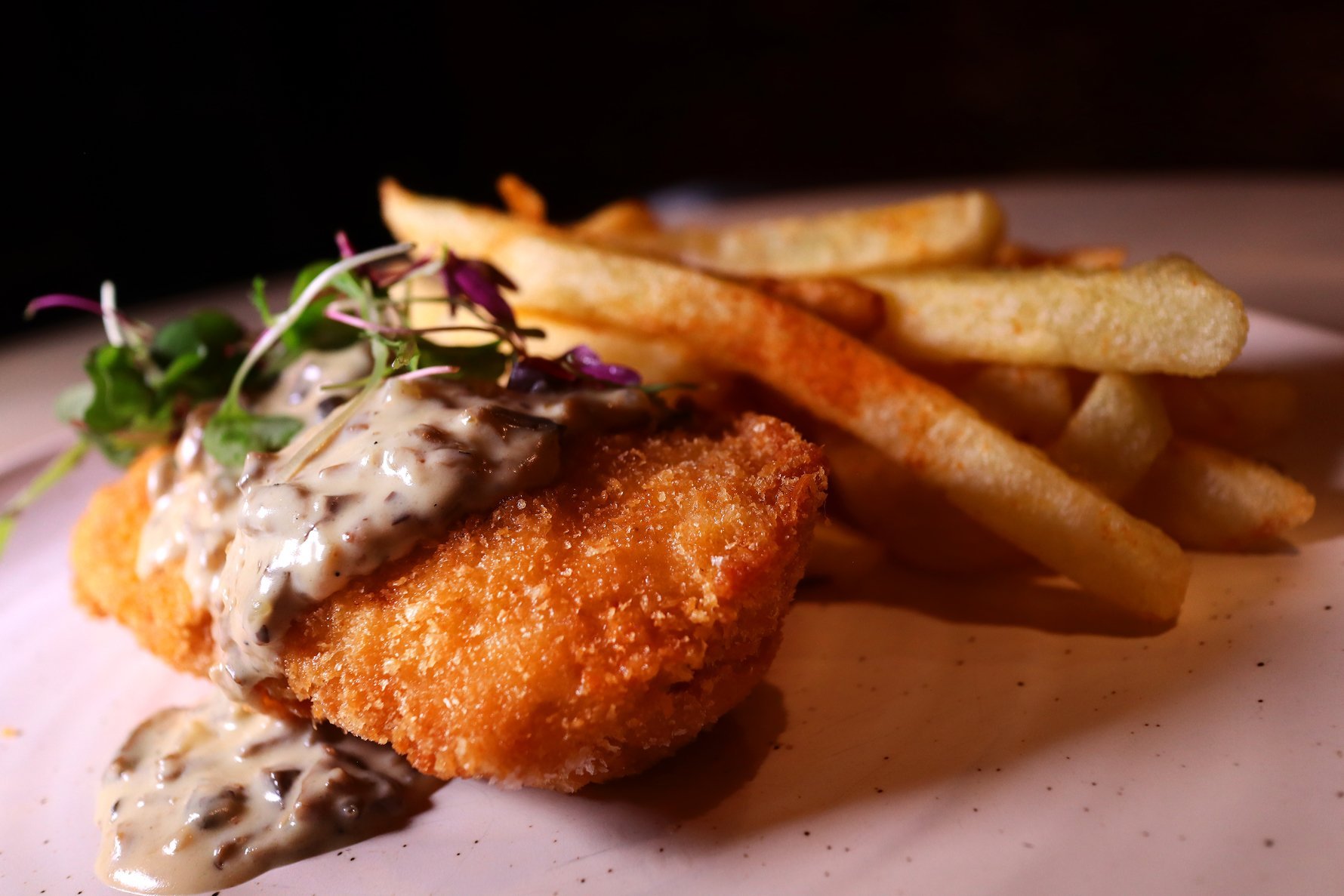 The Station is a fun Parkhurst bar themed after the London Underground (or The Tube, as Londoners know it), complete with hanging handlebars on the ceiling and a strangely hypnotic wall full of screens beaming a typically mundane station platform scene. All the London transport gimmickry aside The Station is a fun bar, run by a jovial team serving up an exceptional list of craft gins and classic pub food.
24 4th Ave (cnr 10th St), tel. +27 87 808 4793. Find out more here.
The Fat Zebra
With its monochromatic stripes and unforgettable name, The Fat Zebra is earning its stripes as a destination café in Parkhurst after first establishing its name in the nearby suburb of Linden. The wide-ranging menu includes buttermilk pancakes, delicious salads, prego rolls and crispy thin-crust pizza. Look out for the great value lunchtime specials.
34 4th Ave, tel  +27 72 610 1837. Find out more here.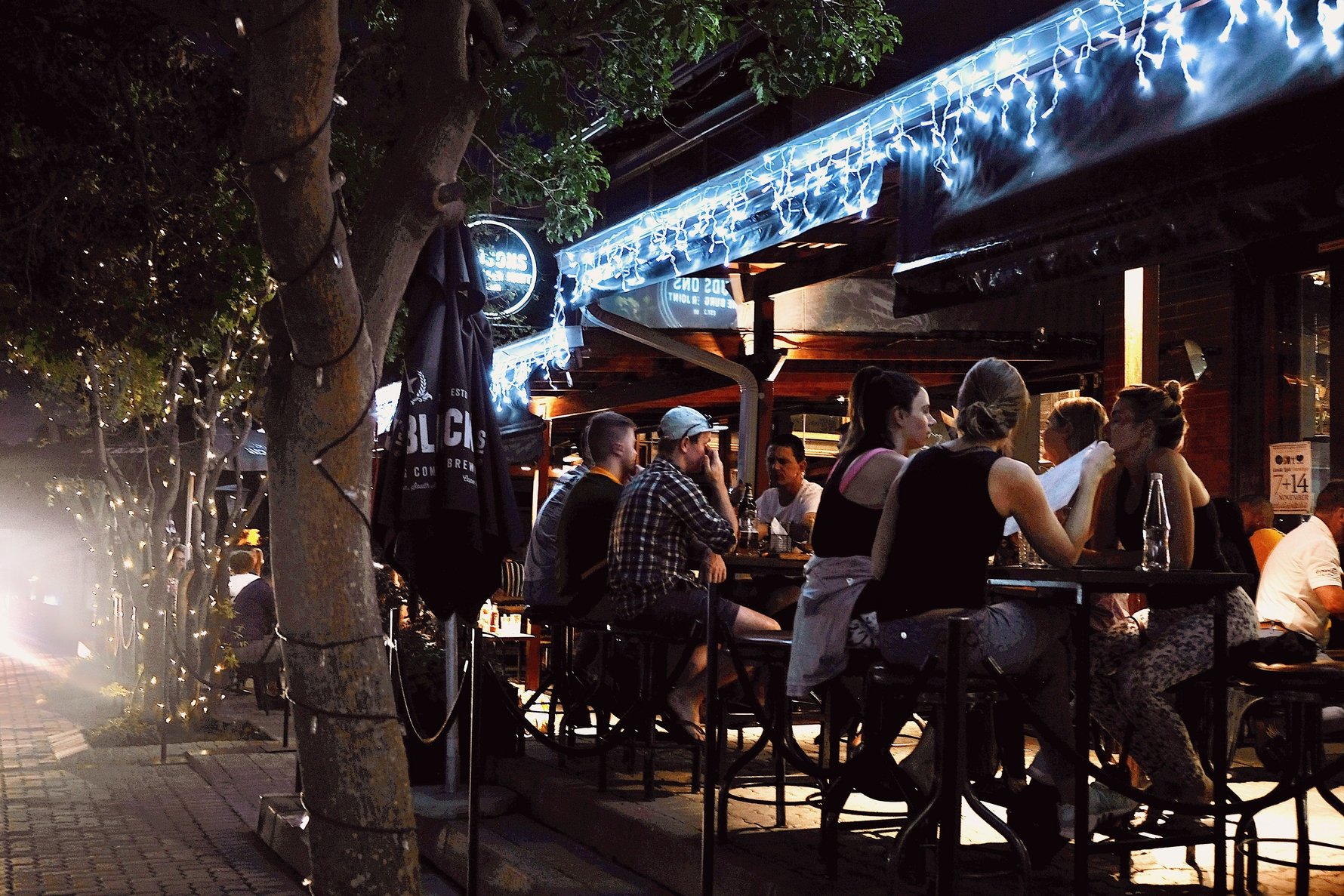 Hudsons – The Burger Joint
A trendy favourite that has cemented its spot on the Parkhurst strip is this lively burger bar, originally from Cape Town, serving excellent burgers, shakes and craft beers as well as pizza, salads, and other non-burger options like BBQ beef ribs and Cajun grilled chicken nachos. There are also plenty of vegan options. The peanut butter milkshake is reason alone to stop here.
4th Ave and 14th St, tel +27 11 268 0713. Find out more here.
Kolonaki Greek Kouzina
Kolonaki presents a breezy slice of the Mediterranean lifestyle transplanted into the Joburg suburbs. Presided over by restaurateur Theo Holiasmenos and his son, chef Vassilios, there is a real sense of welcome as you enter the doors of the restaurant with its buzzing wraparound balconies and fashionable crowd. Reservations essential. 
4th Ave, Cnr 9th St, tel +27 10 900 3319. Find out more here.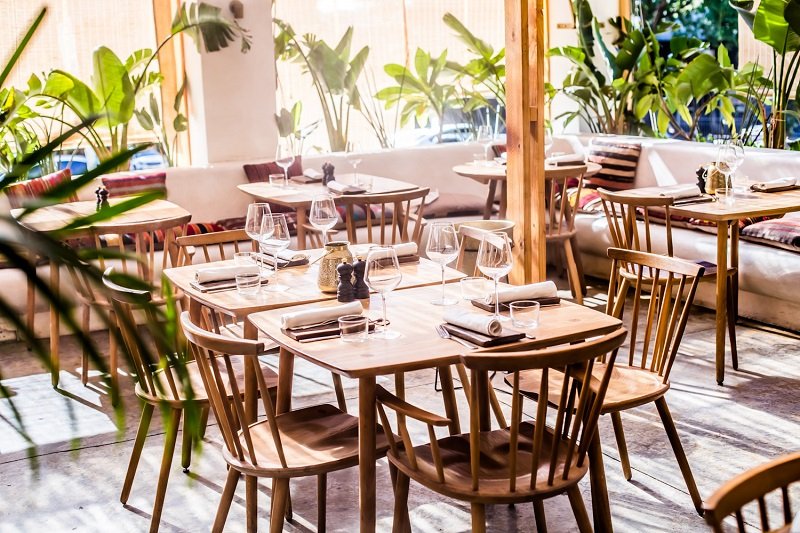 Modena 
Currently one of Parkhurst's most popular dinner hotspots and a local celebrity favourite (we've spotted DJs Black Coffee and Anele dining out here). There's a fantastic covered outdoor area with lots of greenery that seamlessly connects with the small and pretty indoor dining area. Dishes can generally be described as contemporary Italian and we rate the burrata dish as excellent. Reservations recommended!
4th Ave, Cobbels Shopping Centre, tel +2710 900 0912. Find out more here. 
Nice on 4th
For a relaxed weekday or weekend breakfast or a low-key lunch meeting, this friendly spot with its famous egg baskets is a winner, especially if you can grab one of the small pavement tables.
37 4th Ave, cnr 14th St, tel +27 11 788 6286. Find out more here.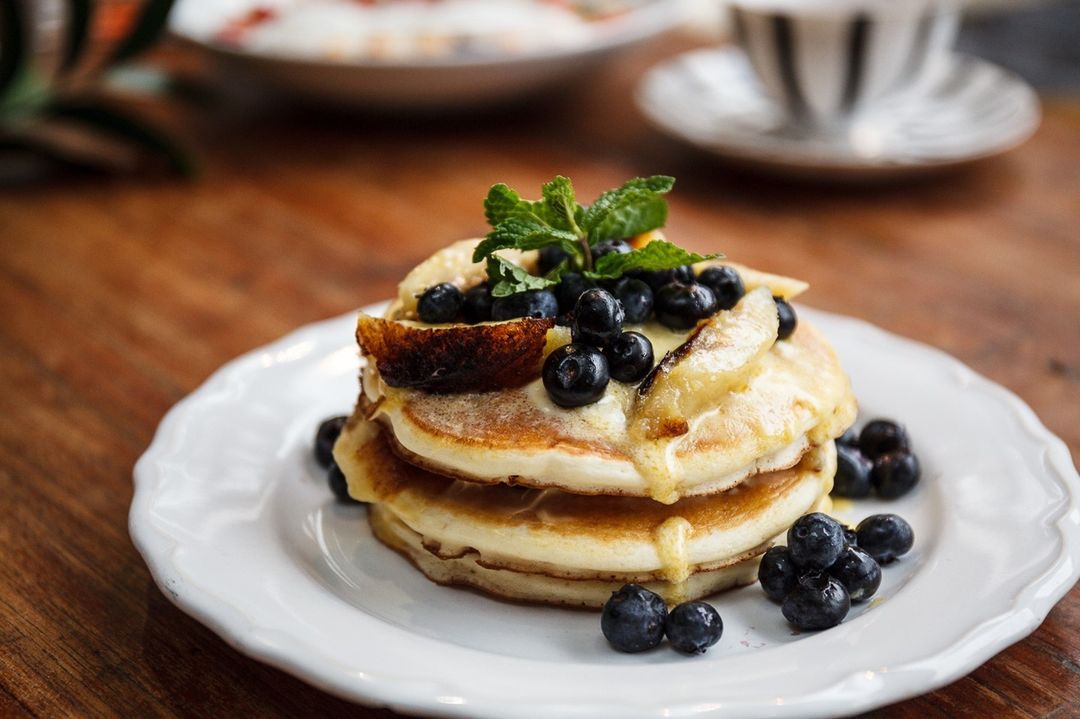 Paul's Homemade Ice Cream
Order by the scoop, takeaway tub, or try the monthly sundae variation at the Parkhurst branch of Joburg's favourite local ice cream chain. In addition to rich and creamy classics in inventive flavours, there are also carb-free varieties, a vegan dairy-free ice cream made with coconut cream and even 'ice creams' for dogs. 
23 10th St, 4th Ave, tel +27 76 841 3701. Find out more here.
Sashimi Ya
For all your sushi cravings there's this casual and speedy spot serving a wide range of sushi, sashimi, nigiri and other favourites. The sabo rolls come recommended.
Cnr 4th Ave and 12th St, Parkhurst, tel. +27 68 068 0086.
Starbucks
The global coffee shop franchise also has a Parkhurst branch, sitting at the corner of 4th Avenue and 12th Street. Of course they have all latest novelty Starbucks coffees (pumpkin spiced latte anyone?) as well as special coffee blends from the Starbucks Reserve Bar
Cnr 12th St and 4th Ave, tel +27 10 025 2504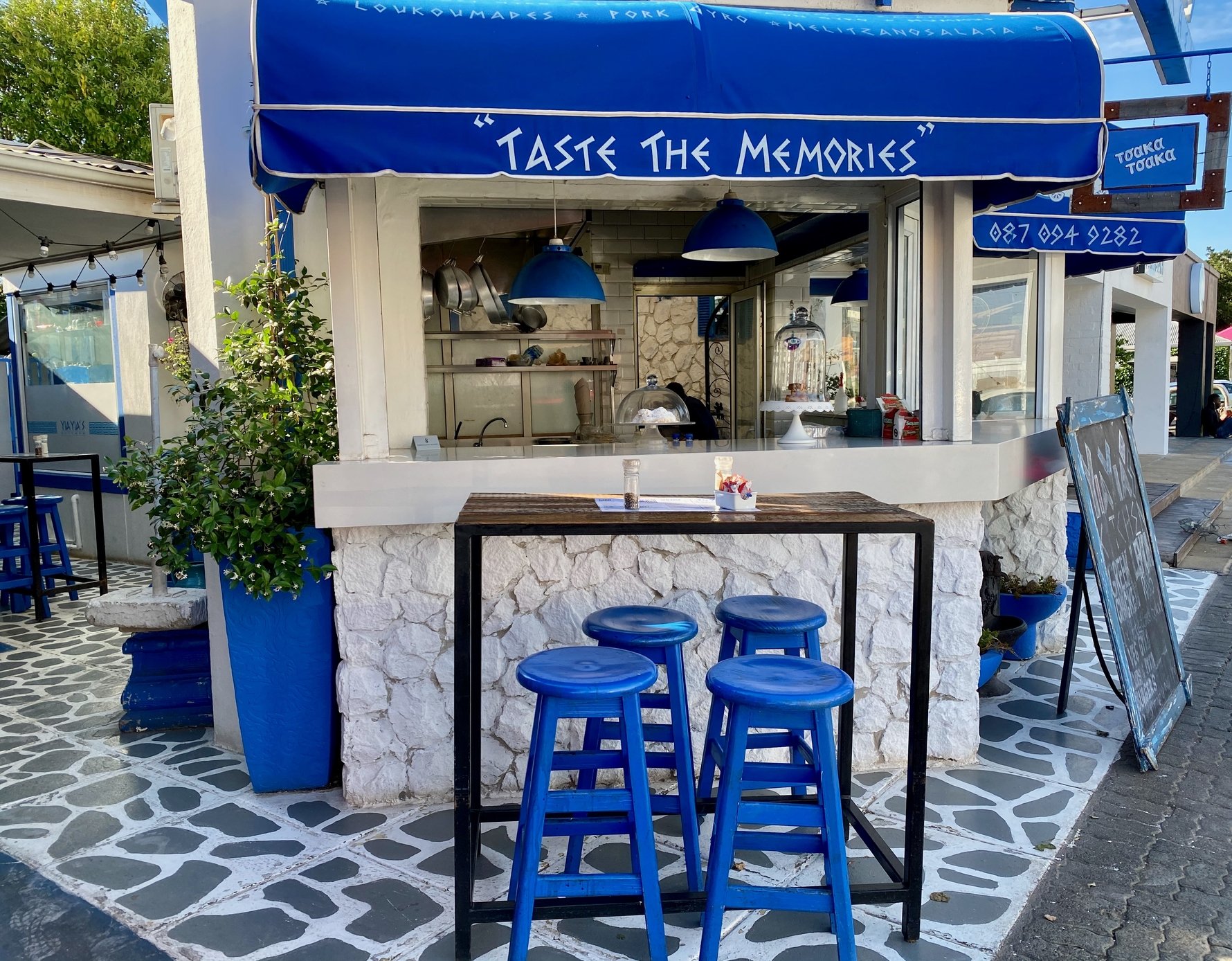 Yia Yia's Kitchen
For Greek street food there's Yia Yia's, a pretty bright blue and white Greek souvlaki bar tucked away in the tiniest hidden courtyard (between 11th and 10th Streets). A delightful spot to hide out for a few hours. Seating is at a handful of tall tables. 
25 4th Ave, tel +27 87 094 9282 and 31 4th Ave, tel +27 11 327 6526 Find out more here.
Urban Braza
For the best takeaway pizzas on the 4th Avenue strip, there's this little hole in the wall pizza spot tucked in between Parkhurst's pharmacy and Starbucks. Super crispy pizzas fired in wood oven and loaded with delicious toppings.
31 4th Ave, Parkhurst, tel. +27 11 327 6526. Find out more here.