In our monthly shopping blog, we look at what's new to shop in Joburg, seeking out cool brands, interesting stores, limited edition local products and must-visit spaces to put on your shopping agenda. This month we've got our eyes on the upcoming Handmade Contemporary Fair 2022, limited edition fashion and furniture collections by local designers and new openings in Sandton City and The Zone @ Rosebank. Catch up on September's edition of our Joburg shopping blog here.
The Handmade Contemporary Fair 2022 lands at Melrose Arch Oct 28–30
A remade HMC Fair. Among the plethora of markets and design events in this city, the annual Handmade Contemporary Fair (HmC) has always stood out for being as much about the actual shopping as the social browsing experience itself. With the holiday season coming up, we plan to head over to the HmC, grab a glass of bubbly or a G&T and browse the selection of curated design and craft-focused vendors for early gift ideas. The 2022 edition of the HmC takes place October 28–30 and moves from its longstanding Hyde Park location to The Piazza at Melrose Arch. Book tickets in advance online here.
A custom greenhouse at We Are Egg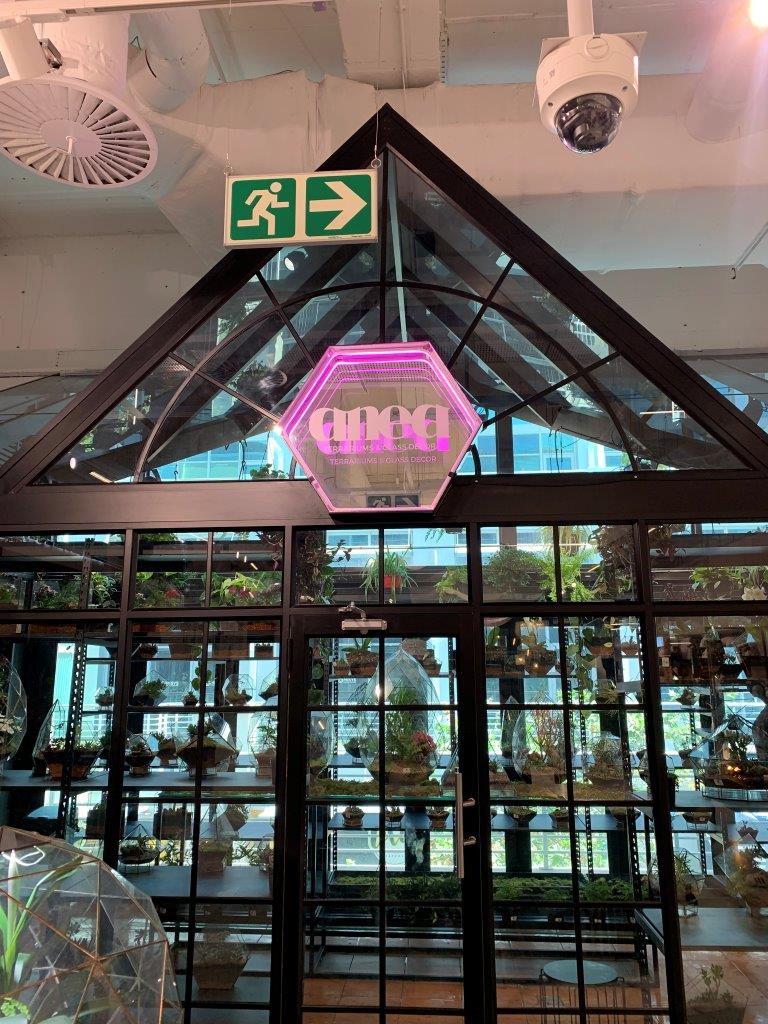 Following its much-anticipated opening on Oct 1 at The Zone @ Rosebank, the We Are Egg concept store continues to expand its range of unique brands. Cape Town-based homeware and decor brand Anea recently unveiled a "conservatory-styled greenhouse" structure within We Are Egg, the first functional greenhouse inside a mall in South Africa. The sizeable greenhouse is decorative, as well as functional, facilitating an environment to sustain Anea's signature product, artisanal terrariums. Each terrarium is made to order and handcrafted using locally-sourced natural materials while experimenting with striking geometric shapes and designs. Makes for a cool gift. 
Karabo Poppy X Woolworths Heritage Collection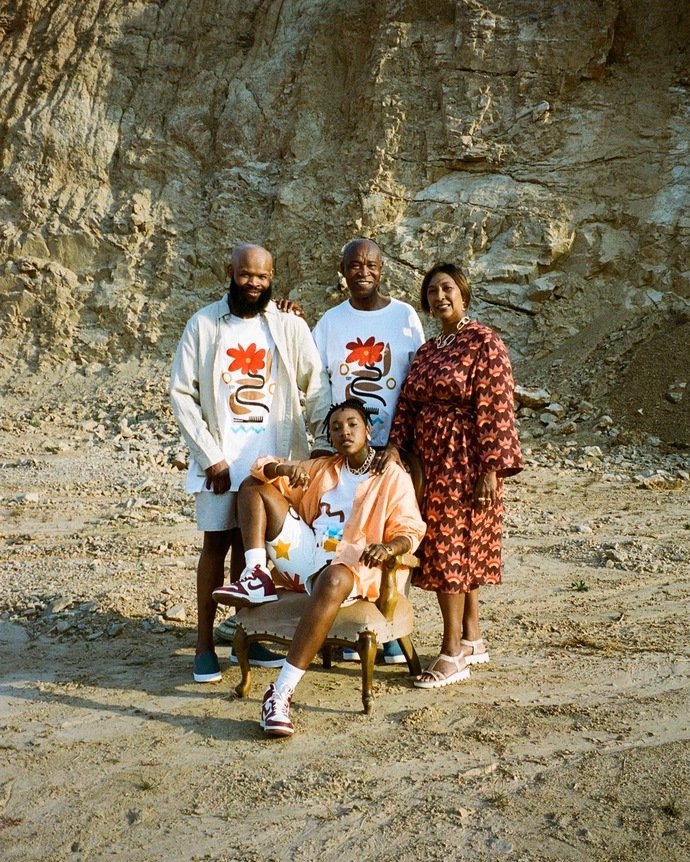 To celebrate Heritage Day 2022, Woolworths collaborated with multi-award winning South African illustrator, graphic designer and street artist Karabo Poppy Moletsane on a limited edition collection of ready-to-wear pieces for kids and adults. The Karabo Poppy X Woolworths Heritage Collection includes unisex T-shirts in kids and adult sizes, alongside a pair of fleece shorts and a collarless shirt dress for adults, each with pops of bold colour and graphics that explore and celebrate an authentic African aesthetic. You don't want to miss this drop – between her Nike x Karabo Poppy AF1s collab and limited edition KFC x Karabo Poppy bucket designs, Karabo Poppy is in high demand at the moment and stock is sure to go quickly.
Voisin Bread and Wine relaunches its monthly subscription boxes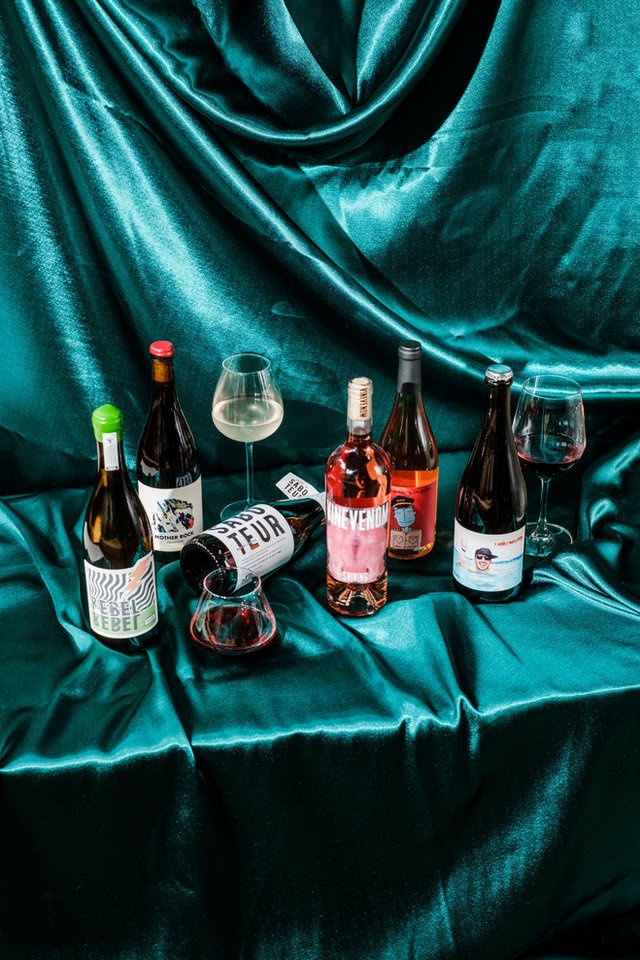 Voisin Bread and Wine, the micro bakery and boutique wine retailer based at 44 Stanley, relaunched its monthly wine subscription box this month. Going forward, each month you'll receive six bottles of natural wine, all from South African labels and carefully curated by the Voisin team. Voisin prides itself on discovering lesser known gems and supporting local producers, so you can look forward to a unique selection every month. Each monthly box is R1350, including delivery, or R1200 if you collect it yourself from the Joburg store. Sign up here.
Future Heirlooms collaboration stays on display at Always Welcome in Kramerville until the end of the month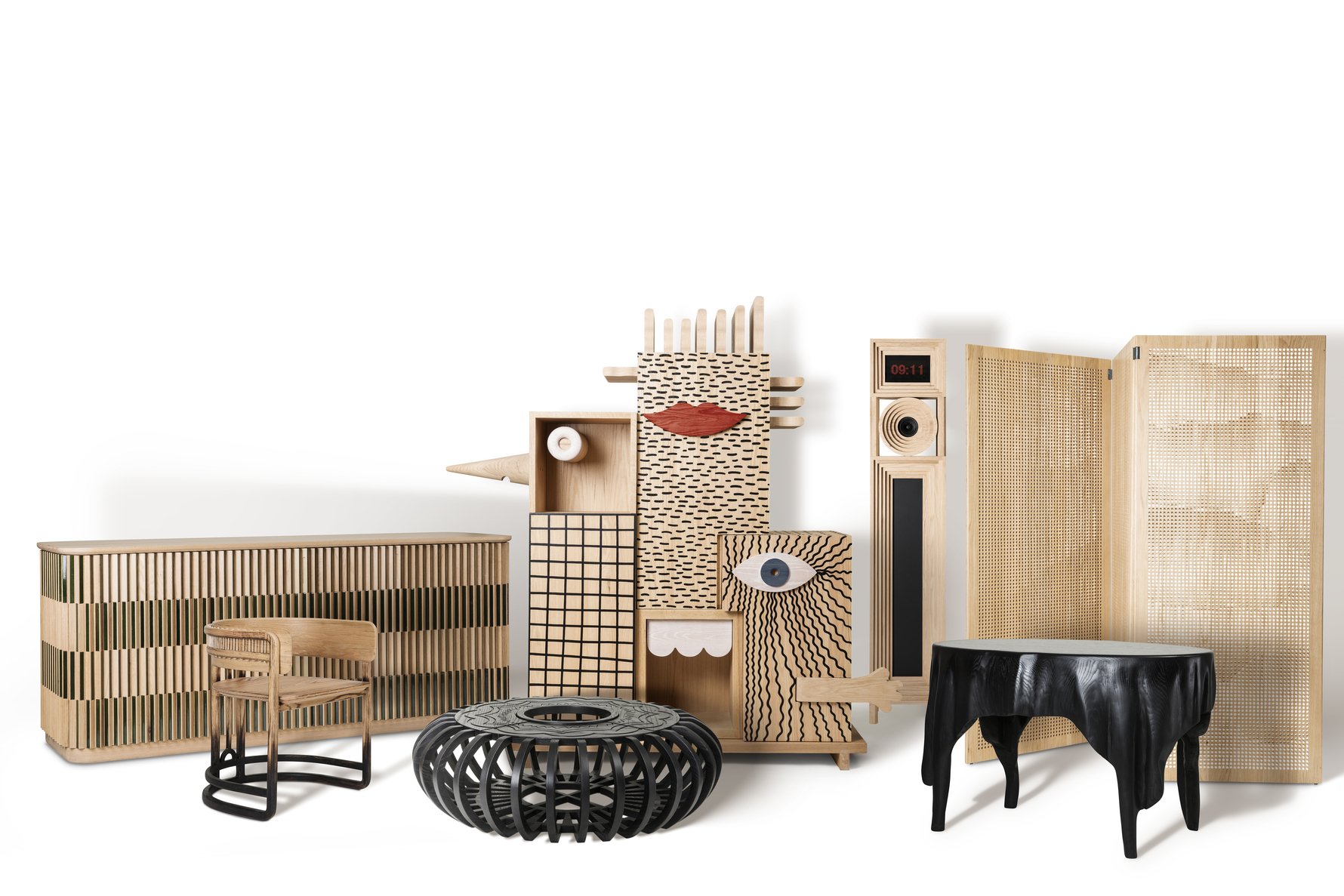 Earlier this year, South Africa-based design collective Always Welcome commissioned seven local product and furniture designers to create all-new pieces for its Future Heirlooms collaboration with the American Hardwood Export Council. The brief was to examine the intersection of sustainable design concepts and interpretations of heritage and heirlooms, using the American red oak. Each piece in the collection is inspired, and distinctive, including a whimsical hand-painted cabinet that represents a self-portrait of first-time parents, a richly charred lounge table inspired by traditional Zulu Ukhamba drinking vessels, a futuristic grandfather clock that also acts as a digital repository of voice messages from loved ones, amongst other singular pieces. You can view the Future Heirlooms collection at the Always Welcome flagship store in Kramerville, on display until October 30. Designers featured included many of our favourites – Houtlander, MashT Design Studio, Kumsuka by Siyana Mazibuko, Kalki Ceramics, TheUrbanNative, Joe Paine and Nathan Gates, and Dokter & Misses.  
The B Artworks Gallery clothing items featuring Boitumelo Diseko designs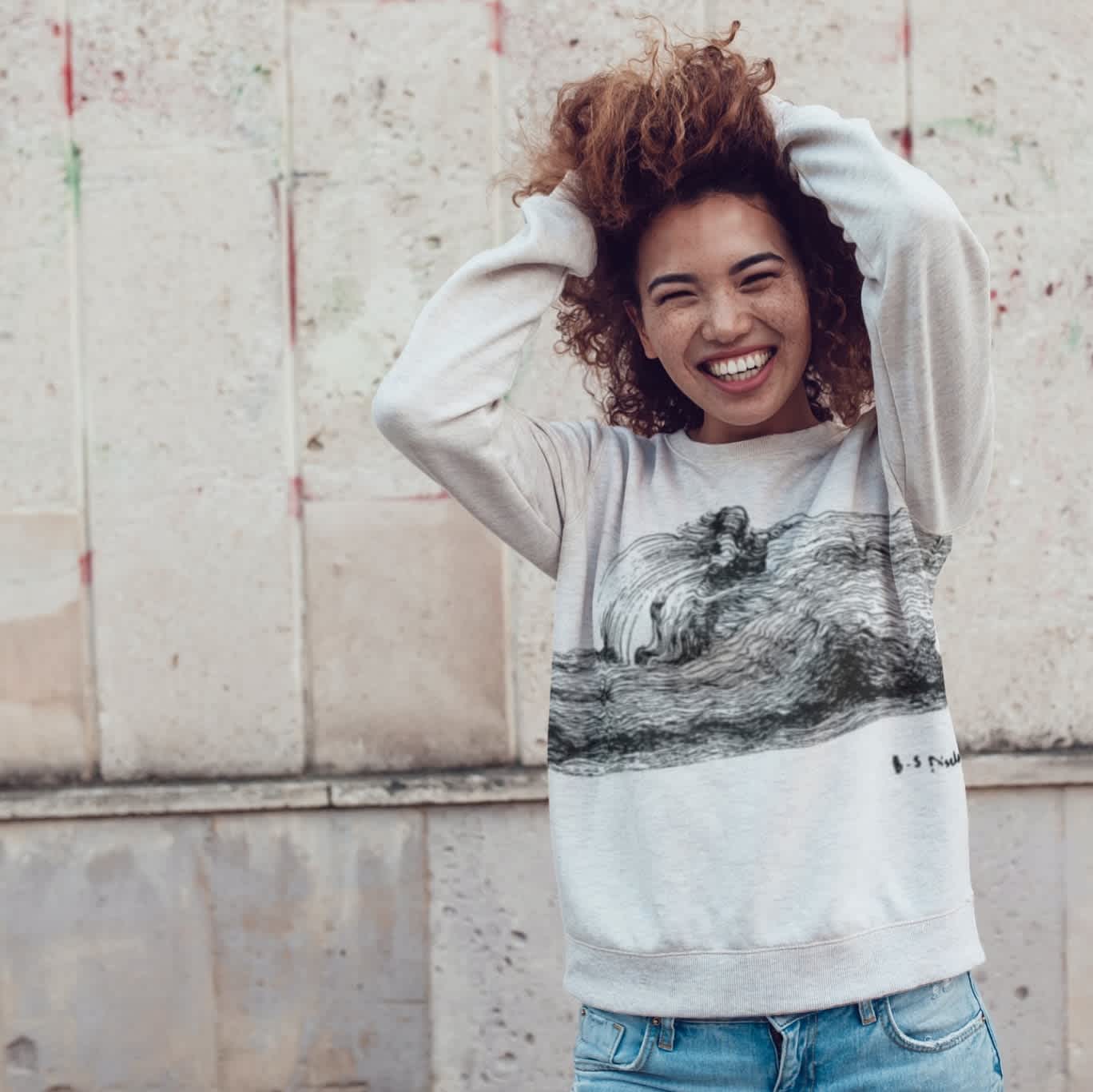 Visual artist Boitumelo Diseko opened The B Artworks Gallery in Maboneng to showcase her expanding portfolio of mixed media art pieces. Her designs use striking lines to explore concepts of environmental psychology, including the interplay between the natural environment, the built environment and the human experience. Alongside the gallery's opening and its first exhibition, they also dropped a limited collection of clothing items featuring Diseko's unique designs.
New openings in Sandton City and Nelson Mandela Square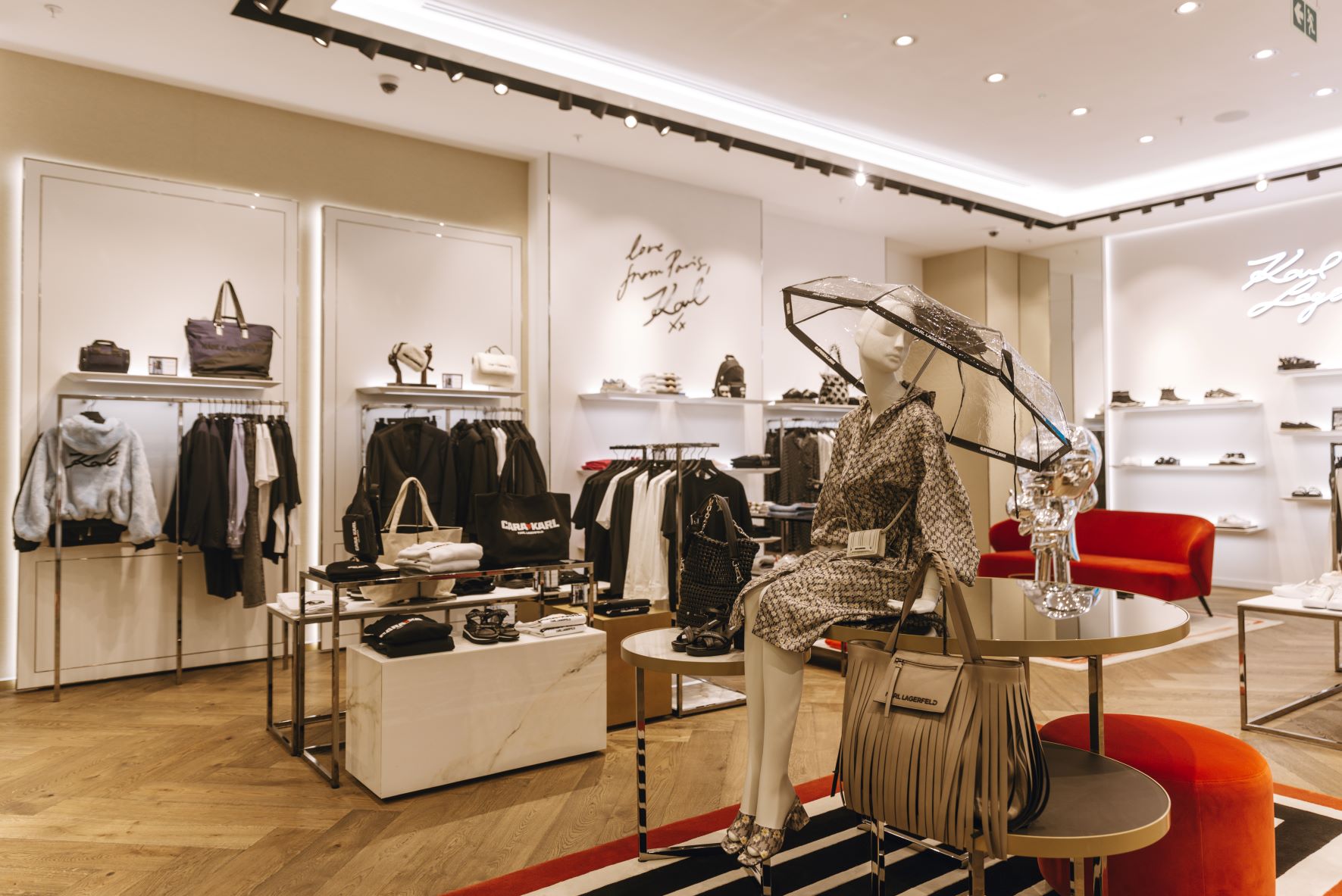 Several new fashion, footwear, homeware and dining brands recently opened their doors in Sandton City Mall and Nelson Mandela Square, many of which were international names making their South African debut. Luxury fashion labels Alexander McQueen and Karl Lagerfeld (famously the longtime creative director of Chanel) opened first-of-their-kind-in-South Africa boutiques along the exclusive Sandton City Diamond Walk. Over in Sandton City Mall, iconic American brands Harley Davidson and the NBA opened outlets alongside new storefronts for homegrown brands Freedom of Movement, Drip Footwear and Bathu Shoes. Also in Sandton City, the first standalone H&M Home in the country opens in November, showcasing on-trend and affordable homeware and decor items.