Although South Africa's Bafana Bafana didn't make the cut again, we remain steadfast soccer fans, and the FIFA World Cup is the world's greatest sporting event (the most viewed sporting event in the world). Basically, next step is to decide where to watch.  

The 2022 tournament kicks off in Qatar from November 20 to December 18 making this the first World Cup to not be hosted mid-year (that's because of Qatar's extreme summer heat – at its July peak, the temperature can reach 42 degrees Celsius). The World Cup games will be played at highly favourable times – we are in luck as Qatar is only one hour ahead of South African time.

This "winter" World Cup – with expected temperatures around 25 degrees Celsius will be held in the capital city, Doha. It's the first World Cup to be held in the Arab world. A fun fact is that Doha is home to 99% of the Qatari population, who number close to 3-million people.  Only 12% of the population are in fact Qataris. The ruling family has been in power since 1868 (Source: https://www.destguides.com/en/itineraries/qatar/interesting-facts-about-qatar).

Differences between Johannesburg and Qatar, now that we have established most of Qatar resides in one city – Qatar is one of the only four territories in the world where there are no forests, but it's also ranked as the safest country in the world. So they are definitely one up on us there. Another interesting set of facts is there are almost three men for every woman in Qatar, and homosexuality is illegal. We'll stop keeping score and rather turn to the football.  
 
World Cup group teams:

There are 32 teams to compete in eight groups of four. Kick-off takes place on Sunday November 20 at the Al Bayt Stadium in the city of Al Khor when the hosts take on Ecuador in Group A. Here are all the groups:

Group A: Qatar, Ecuador, Senegal, Netherlands
Group B: England, Iran, USA, Wales
Group C: Argentina, Saudi Arabia, Mexico, Poland
Group D: France, Australia, Denmark, Tunisia
Group E: Spain, Costa Rica, Germany, Japan
Group F: Belgium, Canada, Morocco, Croatia
Group G: Brazil, Serbia, Switzerland, Cameroon
Group H: Portugal, Ghana, Uruguay, South Korea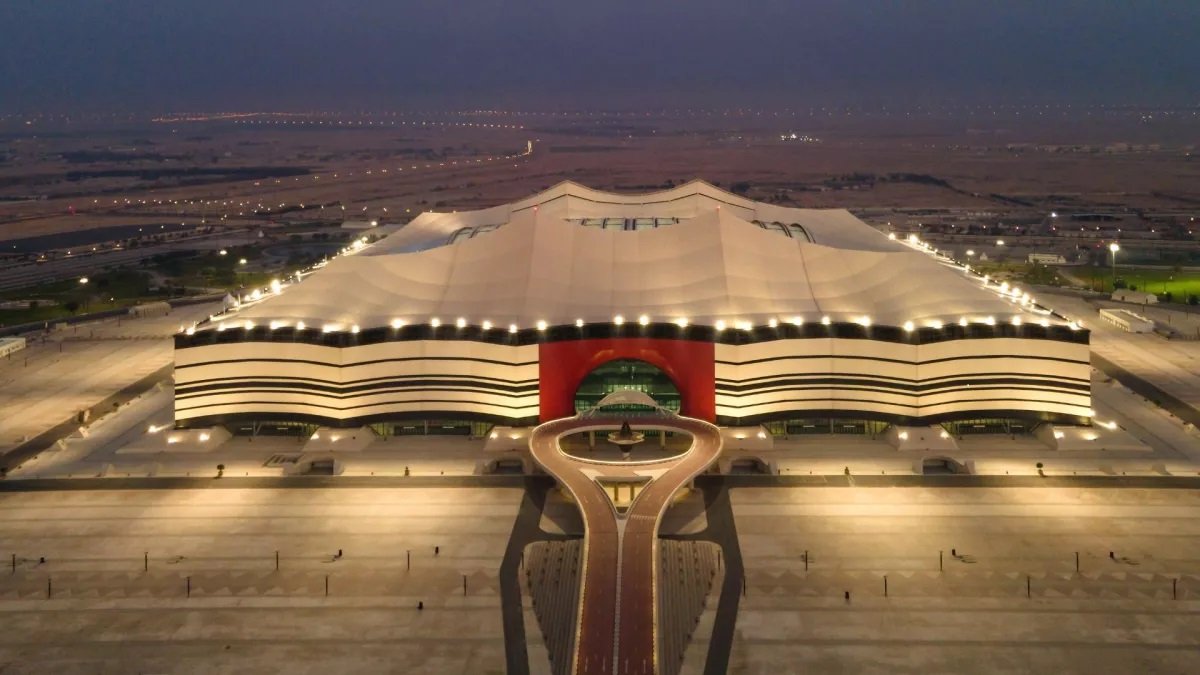 After all the matches from the group stages are done, Round of 16 will take place from Saturday December 3, followed by Quarter-finals from Friday December 9, Semi-finals from Tuesday December 13 and the final on Sunday December 18. The final will be played at the Lusail Stadium in Doha a week before Christmas on Sunday December 18.

Whether you favour a big-screen fan park-type atmosphere or quirky old-fashioned local pubs, Joburg has a bar for you where you can find all the games being screened live. Here's our guide to the best.
Pop-up bars and fan clubs

011 Gin-Eatery, Rosebank
Rosebank's newest bar the 011 Gin Eatery at Oxford Parks has quickly established itself as a go-to place to watch sports in the neighbourhood with a big screen TV and copious drinks specials on match days. If you're bringing a crowd the bar has several large tables ideal for groups although bookings are recommended. Contact +27 63 636 0530 to book a table.
Where: Oxford Parks, Rosebank

Hogshead, Illovo
​A suburban strip mall isn't the most inspiring venue for a pub, but it does afford lots of space. Seat yourself outside on the large terrace or in front of the bar inside – there are screens everywhere. This place has a boozy atmosphere and really fills up so expect things to get wild once the shooter girls with tequila bottles do the rounds. If there happens to be another sporting event you desperately need to watch at the same time as the World Cup this is also a good option as the pub is one of few venues that can screen multiple matches at once. Contact +27 11 268 0871 to book a table.
Where: Illovo Muse, 198 Oxford Rd, Illovo

Molly Malones, Fourways
A popular option for those in the far northern suburbs, this Irish pub in Fourways always goes all out for soccer match days. Expect plenty of specials on beers and a full house on the deck where the biggest screen is set up. Bookings are recommended as the venue typically fills to capacity on big match days. Contact +27 11 467 8052 to book a table. 
Where: Cnr Forest Rd and Sunset Blvd Pineslopes, Fourways
 
Mea Culpa, Kew
This elegant brick and steel factory,  with beautiful gardens, has been meticulously refurbished to serve as a serene event location. Tucked away in the expanding industrial area of Kew, the Dutch Chambers of Commerce in collaborations with  BusinessNL have organised screened matches for Dutchies and South Africans at this rustic and industrial venue. Sponsored by BusinessNL expect plenty of football cheer and excitement. Contact +27 72 641 8977 to book a table.  
Where: 35 11th Rd, Kew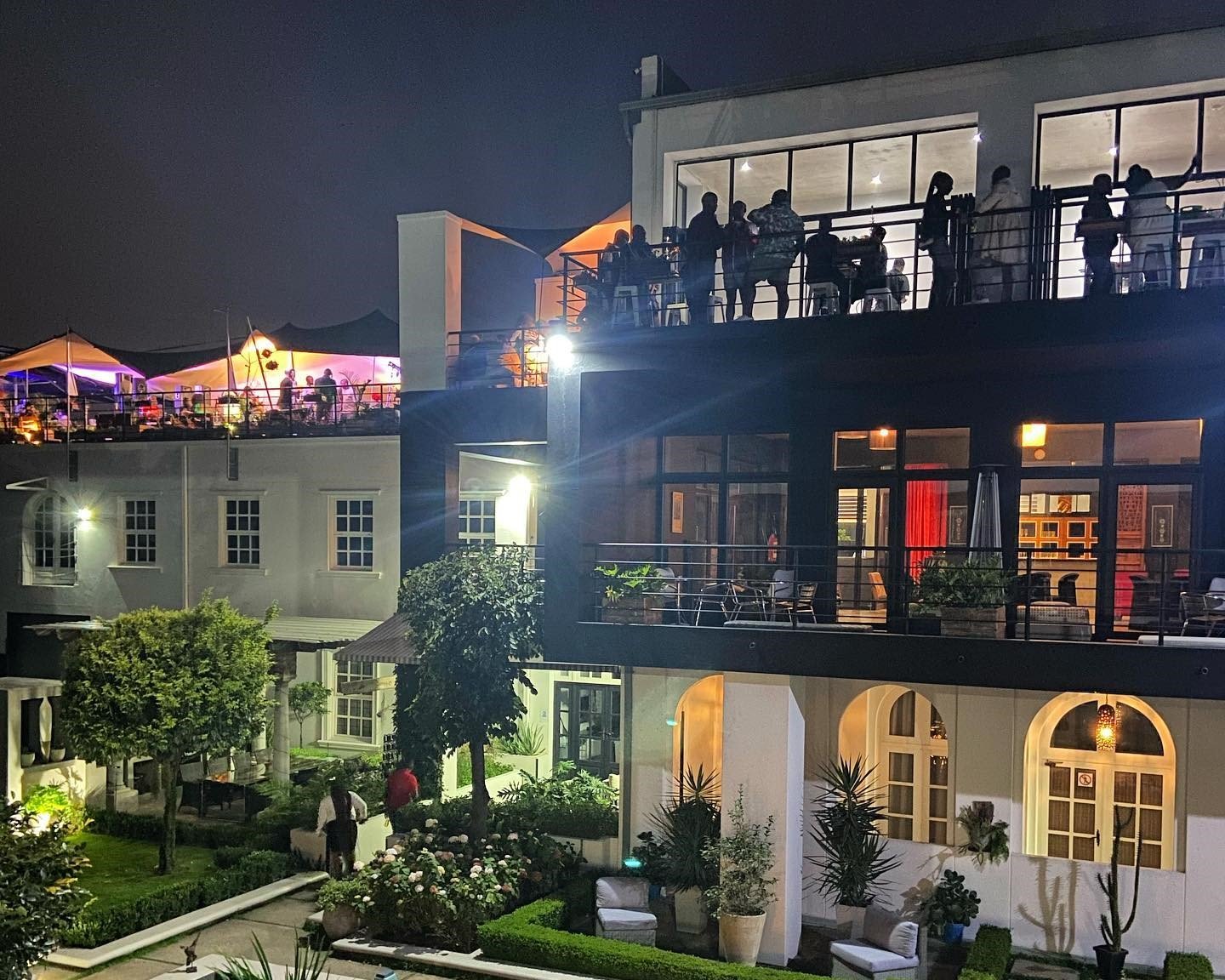 Melrose Arch, Melrose

Melrose Arch will not be setting up a fan park this time around but select World Cup games will be screened on the LED screens on the Square and Piazza. Keep an eye on Melrose Arch's social media pages for more details. Restaurant booking will be essential. Read our guide to Melrose Arch here.


Milk Bar, Parkmore
The colourful, retro African-chic Milk Bar at George Lea Park in Parkmore became a staple venue for sports fans when it launched its pop-up rugby village in the Milk Shed venue serving up breakfast and rugby during World Cup 2019 in Japan. To get you in the stadium spirit in the suburbs they also have match day specials on quarts of beer. Contact +27 72 641 8977 to book a table.
Where: Sandton Sports Club, 11 Holt St, Parkmore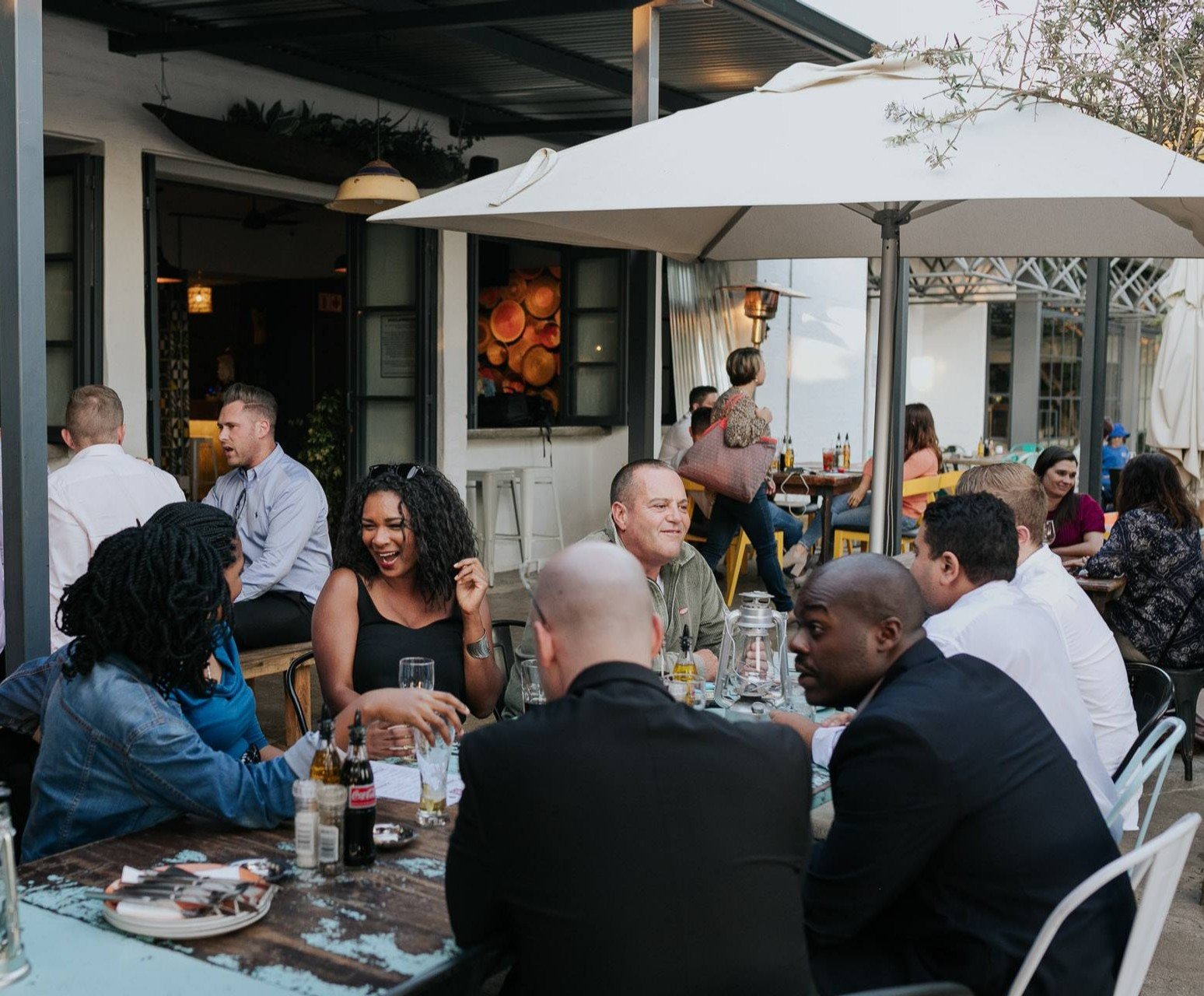 Pirates Rugby Club, Greenside​​​​​
There are plenty of sports clubs dotted around Joburg's northern suburbs, although Pirates Rugby Club in Greenside like to claim they are the greatest in the city. Although a Rugby Club, they will be screening the World Cup, certainly, if you are looking for cheap beers you'll hardly find better bargains than this clubhouse. There are plenty of screens inside the bar although seating is limited. There are no bookings taken on match days so make sure to arrive early to get the best tables. Contact +27 11 646 5025 to book a table.
Where: 25 Braeside St (4th Ave), Greenside 

Radisson RED Hotel, Rosebank
The super fresh and welcome Radisson RED Hotel is a funky venue to watch the games as the hotel's enthusiasm and outgoing nature make for a great spot. If you're not mesmerized by the bold artworks around the hotel, the beer specials are sure to grab your attention. Also. there's a rooftop bar with some of the best views of Joburg and it's all happening in the city's most walkable neighborhood. Contact +27 10 023 3580 to book a table.
Where: Oxford Parks, 4 Parks Blvd (entrance on Rosebank Rd), Rosebank

Society Eatery and Craft Beer, Fourways
We agree that the words craft beer and soccer world cup go well together, that's the exciting vibe the Society Eatery gives. The Belgian Chamber of Commerce has organised this venue, screening all the Belgian games for all fans of the Red Devils who live in Joburg to unite and celebrate together. Lovers of craft beer are in for a treat as the Society Eatery houses a large selection of well-liked craft beers on tap including Skinny Elephant, Jack Black, Darling Slow Beer, and Soweto Gold to name a few. Contact +27 78 026 8124  to book a table.
Where: 71 Troupant Avenue, Fourways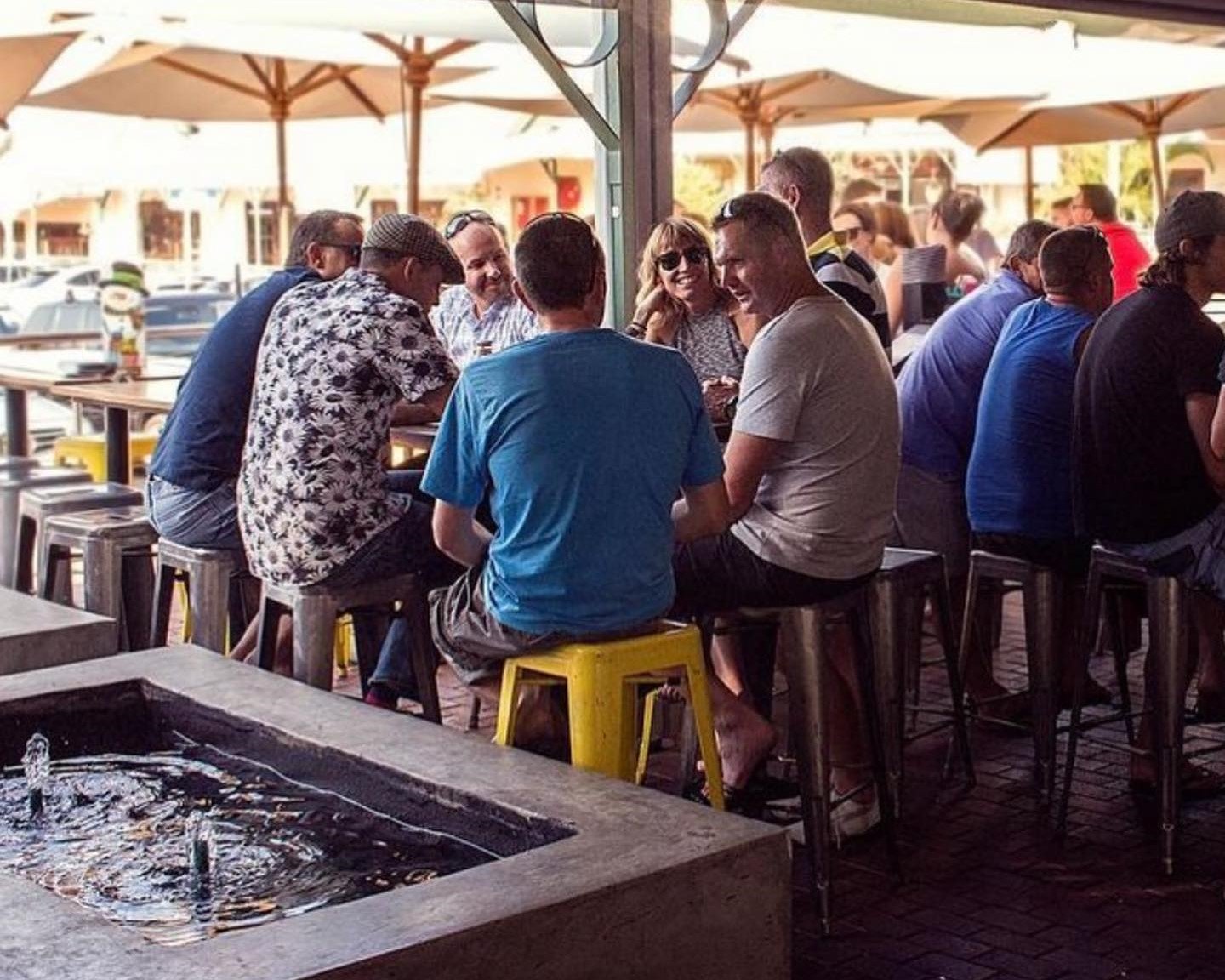 The Bannister Hotel Bar, Braamfontein
Throughout the duration of the World Cup, The Bannister Hotel Bar's basement event space is being transformed into a World Cup-watching bar with every single match screened live on a massive projector screen. The Bannister also promises that match days come 'with Big Sound' too and of course great drinks specials come as standard. Contact +27 11 403 6888  to book a table.
Where: 9 De Beer St, Braamfontein. 

The Playground Market
Head to Braamfontein's popular Saturday market The Playground, as this youthful and vibrant market screens the matches taking place on Sat Nov 26 at 12:00, 15:00, and 18:00, Sat Dec 3 at 17:00 and Sat Dec 10 at 17:00. There are plenty of food and drinks stalls to indulge in, make sure to come early and get good seats and pregame before matches. There are no bookings made
Where: 73 Juta St, Braamfontein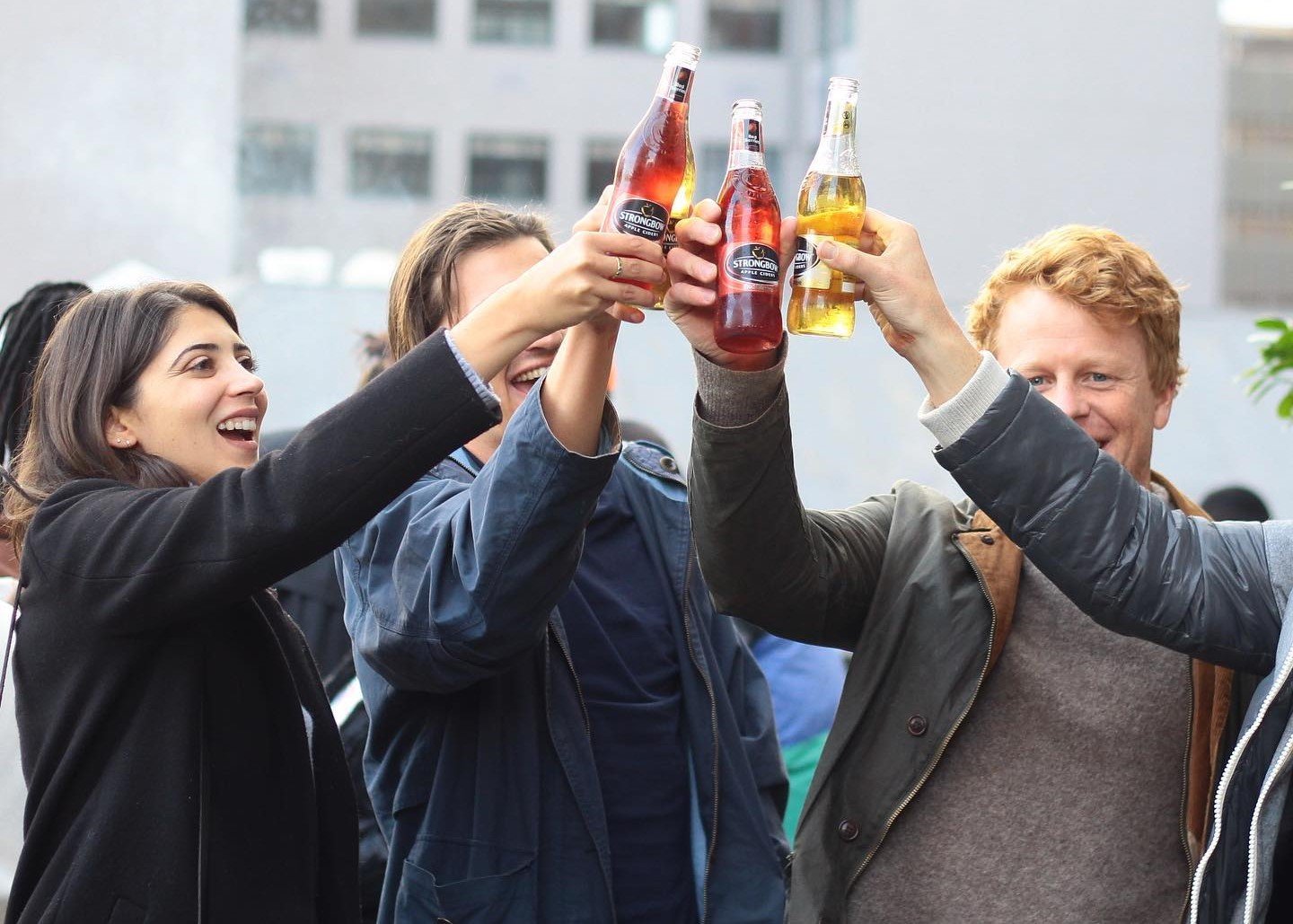 The Radium Beerhall 
Although the surrounding area has seen better days, this historic pub is well worth making the effort for. Opened in 1929 as a tea room and secret shebeen, nowadays the Radium is famous for its mouth-watering Portuguese cuisine. The old-fashioned interiors, complete with a 120-year-old mahogany bar counter propped up by a motley crew of regulars, add to the pub's eclectic unique charm making for an atmospheric spot to watch the games. Contact +27 11 728 3866  to book a table
Where: 282 Louis Botha Ave, Orange Grove. 


The Troyeville Hotel, Troyeville
The bar at this historic hotel in Troyeville first opened its doors in 1939. In walking distance to Ellis Park Stadium (now Emirates Airline Park) the restaurant and bar is loved by hardcore rugby fans who usually like to drop by for pre and post-match beers when there are big matches on at the stadium. If you are searching for the company of serious soccer watchers with an encyclopedic knowledge of every player on the team, you'll most likely find them propping up the bar here. Contact +27 11 402 7709 to book a table.
Where: 1403 Albertina Sisulu Rd, Troyeville 

Tiger's Milk Restaurant and Bar, Bryanston 
Well known for its laid-back atmosphere, Tiger's Milk Restaurant and Bar serve grills, pizzas, and burgers, which you'll enjoy with their locally made Tigers Milk Lager. Les Frenchies de Johannesbourg brings together the French community to enjoy the matches in this great atmosphere. Join them for the reigning champions France's first match against  Australia on Tue Nov 22. Contact +27 10 001 1427 to book a table. 
Where: 63 St James Cres, Bryanston


Xai Xai, Melville
One of the oldest bars on Melville's famous 7th Street bar strip, the Mozambican bar Xai Xai may be a little rough around the edges, but special drinks offers on the classic brandy and coke plus a dedicated crowd of passionate soccer fans usually makes for a lively atmosphere. Contact +27 61 863 7163 to book a table.
Where: 3 7th St, Melville