Within walking distance of Rosebank's malls, at the corner of Jan Smuts and Jellicoe Avenues, is the start of Keyes Art Mile, an exciting development that has revitalised a formerly quiet street and created an art and design hub for the city.

The first phase of Keyes Art Mile is the Trumpet building. An impressive contemporary space focused around local art and design galleries and showrooms, the building's vast atrium is curated as a gallery space and is also home to the cutting-edge digital art gallery TMRW. Upstairs there's a cluster of slick restaurants and bars, while chic design stores, cafés and the Bkhz Gallery open out onto a street flanked by wild olive trees.

Neighbouring the Trumpet building, at the landmark Circa and Everard Read gallery impressive temporary exhibitions by leading South African artists await.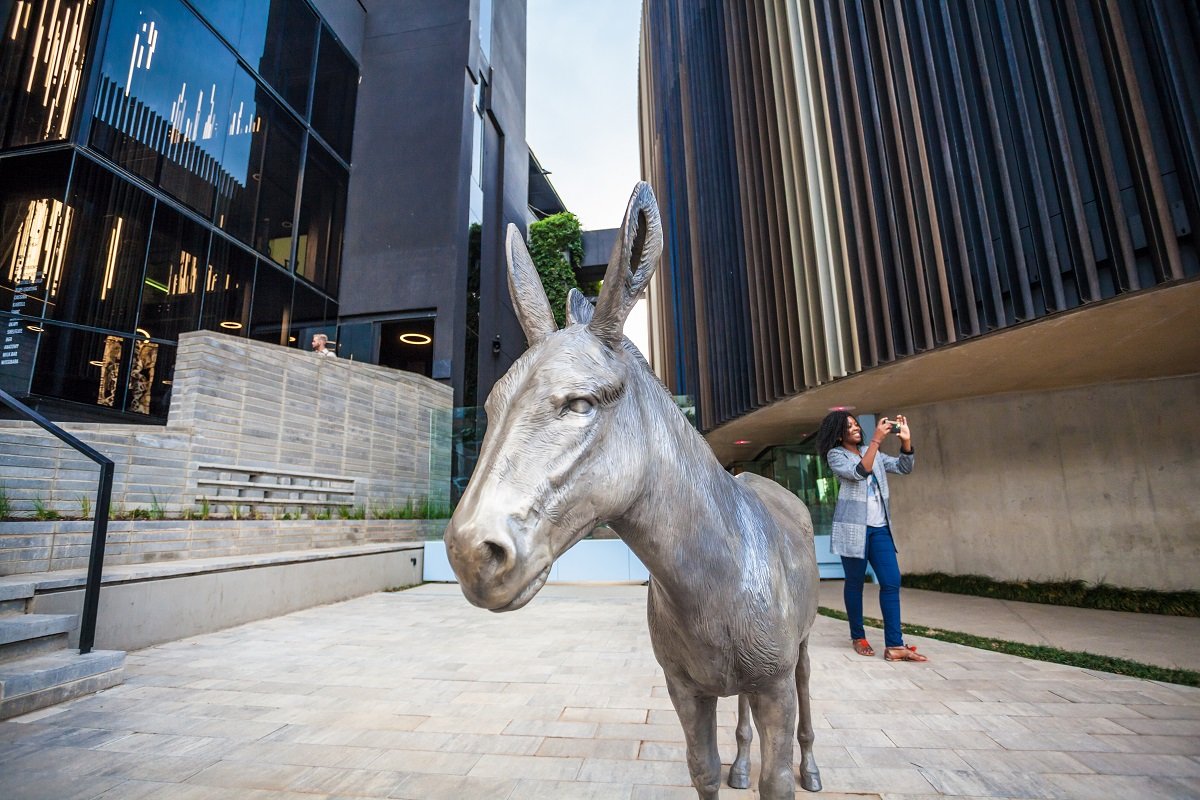 On any given day the rhombus-shaped Trumpet building is a busy space. At street level there's a American burger bar BGR, the stylish Italian restaurant Sotto Sopra, Croft & Go coffee shop and Mini Kuro ice-cream parlour all spilling out onto the tree-lined pavement.

Upstairs inside in the Trumpet atrium you'll find Studio Nxumalo gallery and a range of pop-up exhibitions. One floor up is Mesh Club, a sexy members-only club with its own chic cocktail bar, Mix Bar that is open to the public. A gorgeous artistic space filled with an impressive collection of contemporary art, Mix also offers superb views over the suburbs and is a fabulous place to enjoy sundowners. Finally, one floor beyond on the rooftop is the quirky Asian restaurant Momo Kuro and David Higgs' ultra-stylish rooftop Marble grill restaurant.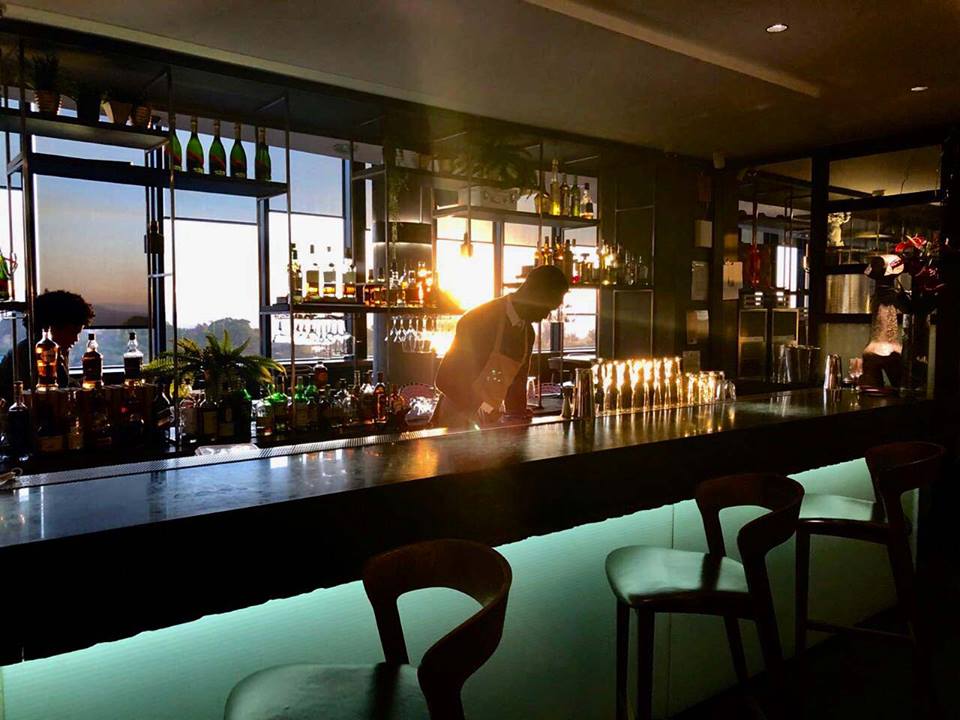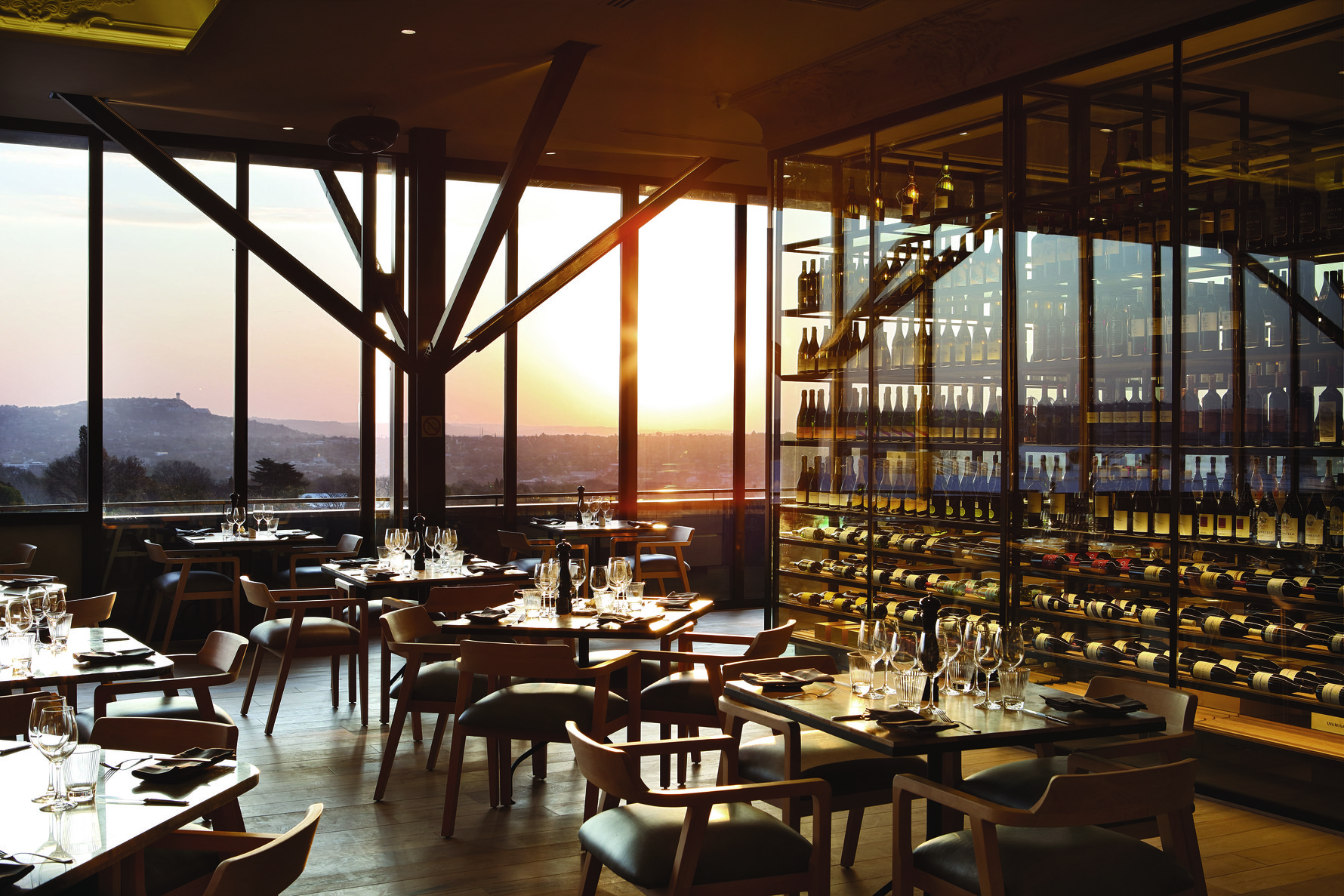 Get there with the Gautrain: Keyes Art Mile is a 10 minute walk from the Rosebank Gautrain station.