Within walking distance of Rosebank's malls, at the corner of Jan Smuts and Jellicoe Avenues, is the start of Keyes Art Mile, an exciting development that has revitalised a formerly quiet street and created an art and design hub for the city.

Called The Trumpet building, Keyes Art Mile's landmark building is an impressive contemporary space focused around local art and design galleries and showrooms. The vast atrium here is curated as a gallery space and often hosts pop-up exhibitions. It's also the home of First Thursdays, a gallery night at the start of each month.

Upstairs, there's a cluster of slick restaurants and bars, while chic design stores, cafés and the Bkhz Gallery open out onto a street flanked by wild olive trees.

Neighbouring the Trumpet building, at the landmark Circa and Everard Read gallery impressive temporary exhibitions by leading South African artists await.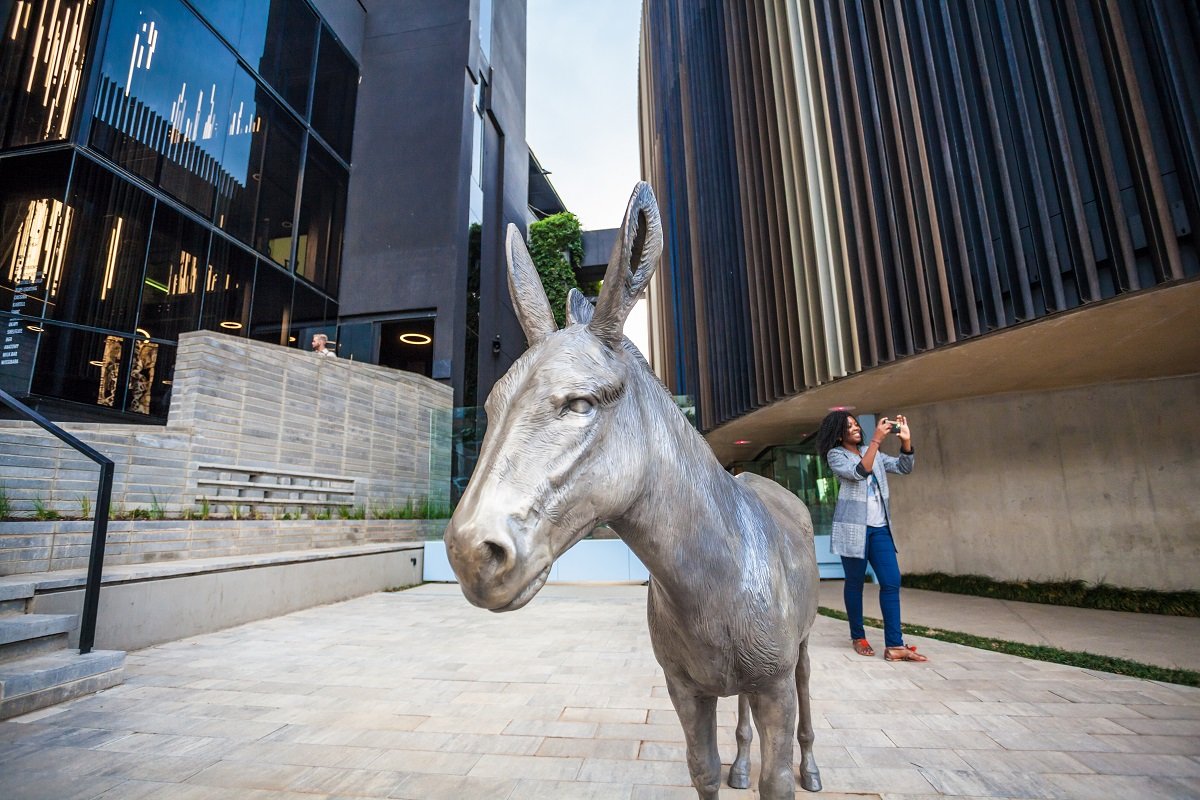 On any given day, the rhombus-shaped Trumpet building is an enticing space. At street level, there's an American burger bar BGR, a bubbles and sushi spot, Kanpai,  the Freshly Ground coffee shop and Mini Kuro ice-cream parlour, spilling out onto the tree-lined pavement. You'll also find the gorgeous True Design store, home to some of the world's most covetable design brands like Kartell and Cassina.

One floor up is Mesh Club, a sexy members-only club with its own chic cocktail bar, Mix Bar, with limited openings.  Finally, one floor beyond, and up the back stairs to the rooftop, is the hidden Asian restaurant Momo Kuro. The impressive bouncer at the front of the building is there to escort you to the ultra-swanky rooftop Marble grill restaurant by chef David Higgs, a great spot for up-scale sundowners with an impeccable cocktail list and views across to Northcliff Ridge.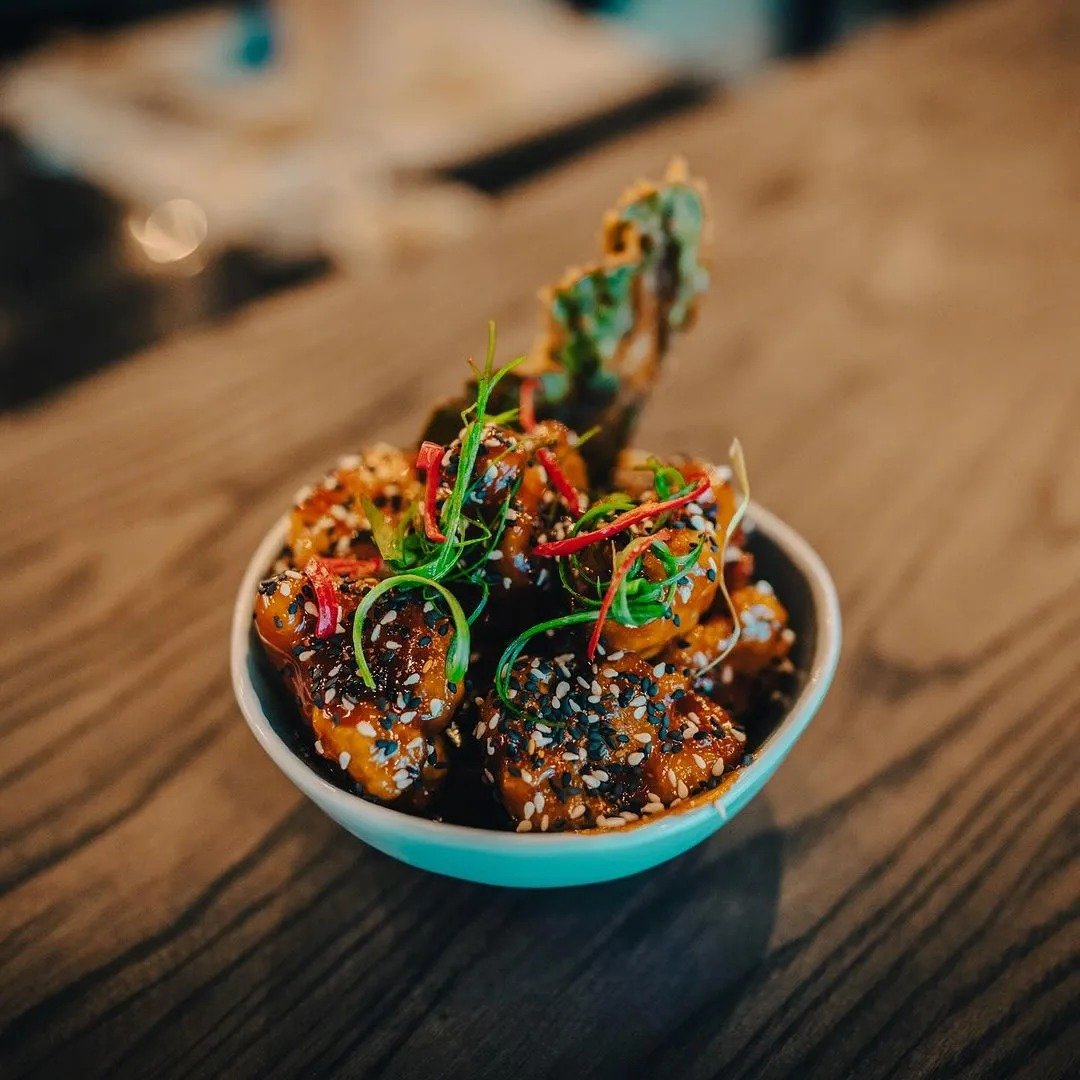 Take a walk through the parking lot to the left of the building, and you'll see a staircase leading to Joburg's favourite 24-hour hangout, The Pantry where pizza, soft serve, and bubbly are all available any time of day or night.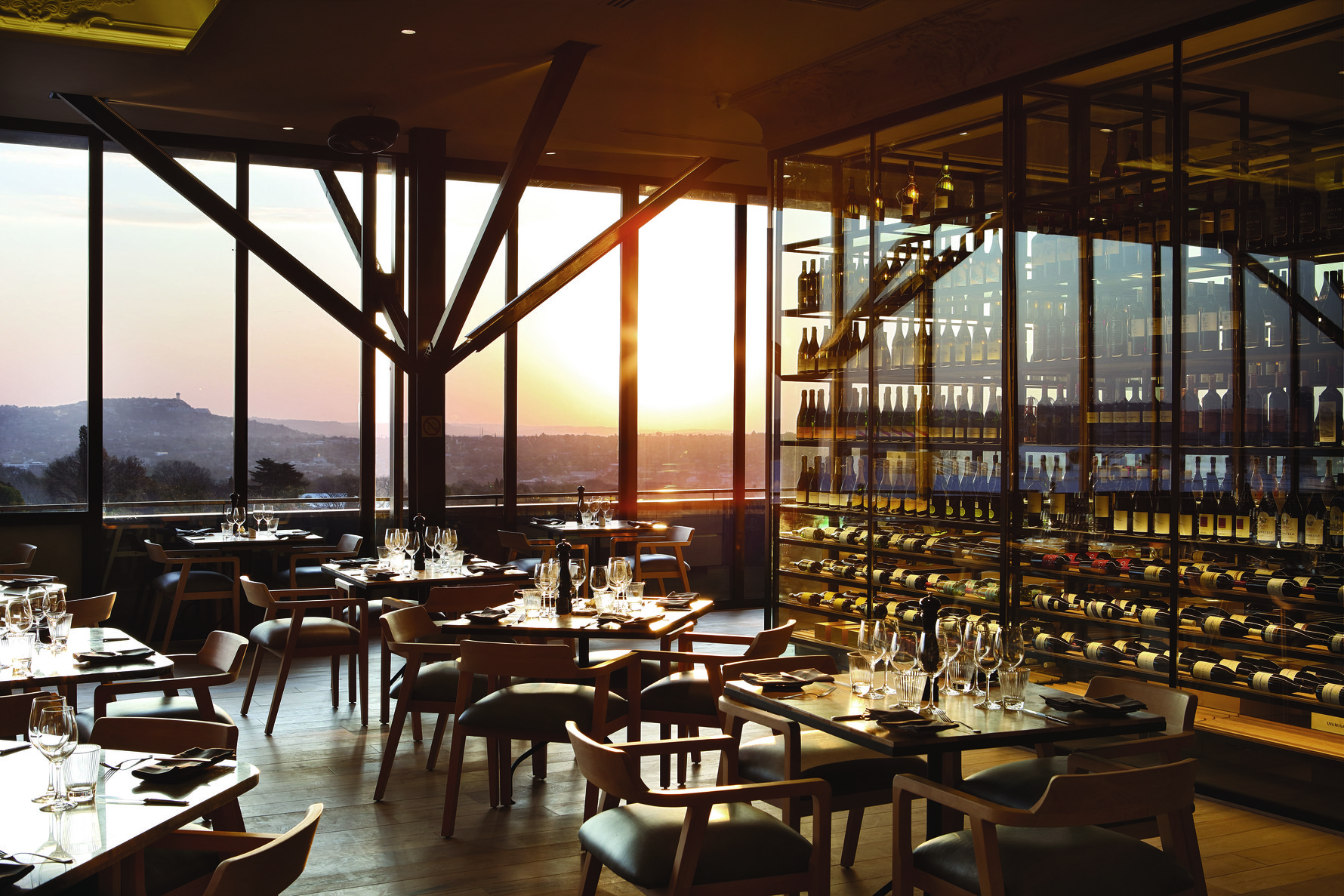 GET THERE WITH GAUTRAIN
This attraction is close to the Rosebank Gautrain Station. See our guide to the Gautrain here and download the Gautrain app for real-time updates on when the next Gautrain and Gautrain midi-bus are due. Visit www.gautrain.co.za for more information on the timetable and fares. #YourGautrainJourneyStartsHere