Visual artist and storyteller Zhi Zulu launches her series of artworks called The Curious Five. This series is a comical take on South Africa's Big Five, depicting unlikely animals in the midst of bustling Johannesburg, and referencing tall tales that foreign visitors sometimes believe about the likes of wild lions roaming the streets. Though fun, colourful, and with a comical element, the works also reference some of the prevalent issues of our time in a city such as Johannesburg, including xenophobia, corruption, gentrification, and forced migration.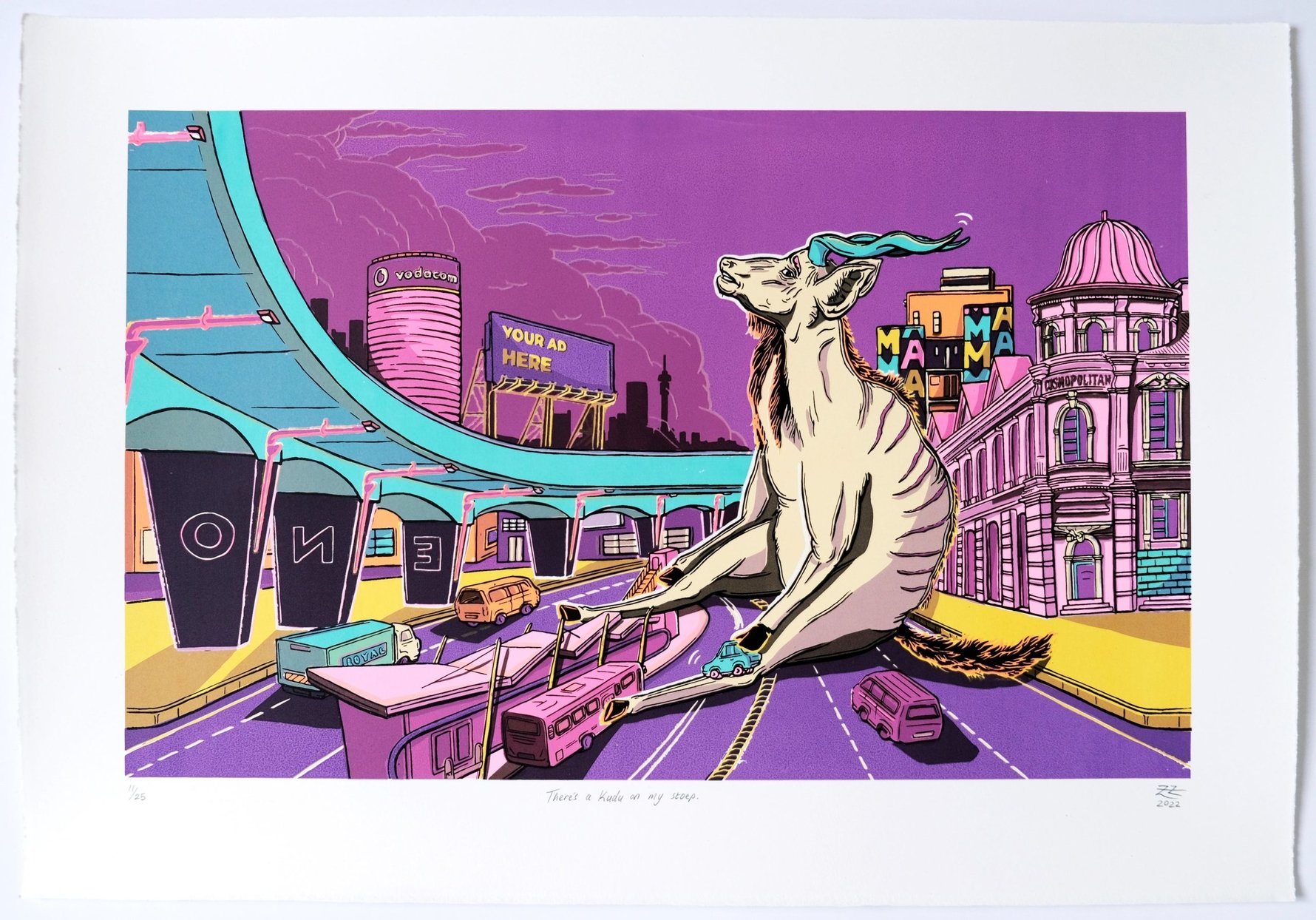 Zinhle 'Zhi' Zulu is an award-winning illustrator and aspiring graphic novelist. Born in Kwa-Zulu Natal, she grew up in Johannesburg and attained her Bachelor of Arts (Honours) in Visual Communication from Open Window Institute. The artist collaborated with the David Krut Workshop in downtown Johannesburg to produce this series of artworks on paper, with the first image of the series launched in 2019.

The final image and complete series will be on show from Sat, Aug 20. The exhibition opens at 10:00. Meet the artist at 11:00 to hear about the series, her inspiration, and her experience collaborating with a professional printmaking studio.