Joburg summer means scorching hot days with brief, intermittent showers. Sure you should drink plenty of water, but on Joburg's hottest days, only a sweet refreshing ice cream can provide instant relief. Check out our gourmet guide to the best soft serve in this city.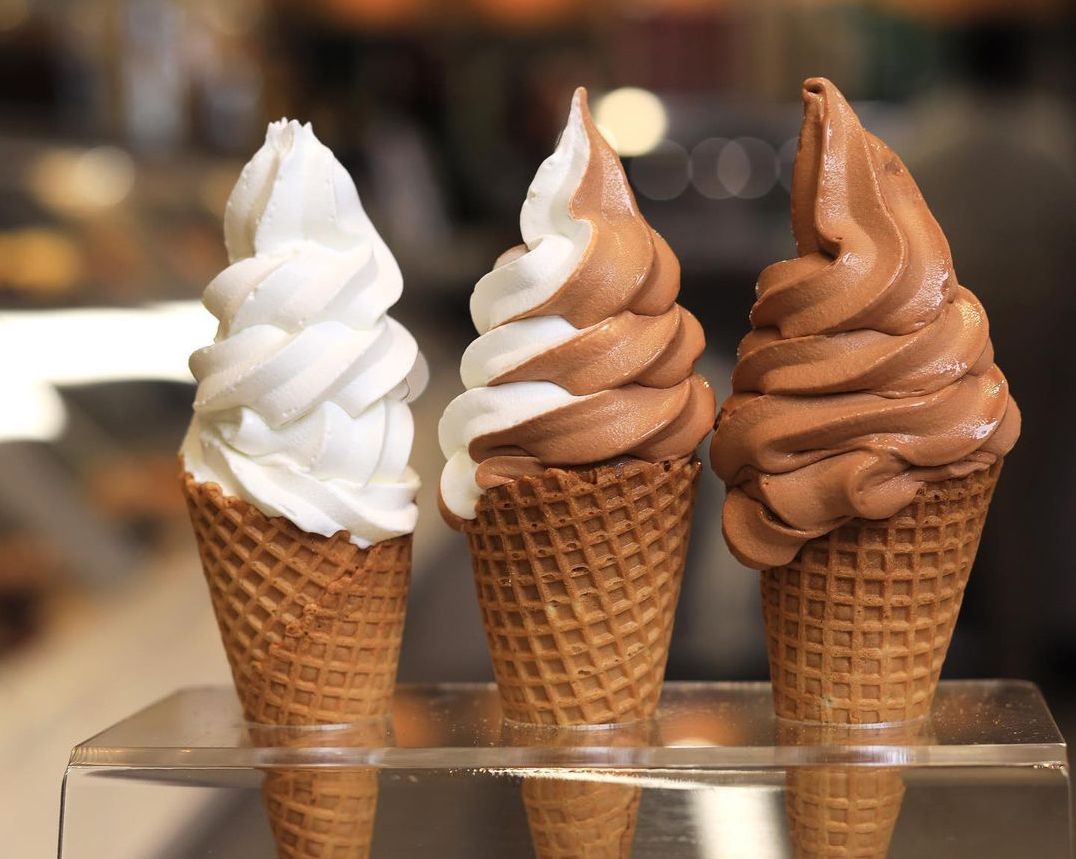 We adore Marble's luxurious deli The Pantry for its 24-hour grocery, Neapolitan pizza, and easy access coffee, but our new obsession is their ultra-creamy soft serve. And we're not the only ones – on any given weekend you'll find hungry customers in line for a decadent soft serve even after midnight. Choose from vanilla, chocolate, strawberry or caramel, or two flavours which are satisfyingly swirled together. The ice cream is rich and decadent as is, but you can go all out with a chocolate or caramel sauce and toppings like crushed nuts and oreos. Even better, a small Pantry soft serve in a cup is just R18, and the serving is huge. One of the best value treats in Joburg at the time of writing (Sep 2023). Located on Jan Smuts Avenue (under Keyes Art Mile), this "petrol stop" offers excellent soft serve any time of day because it's never too late for ice cream, right?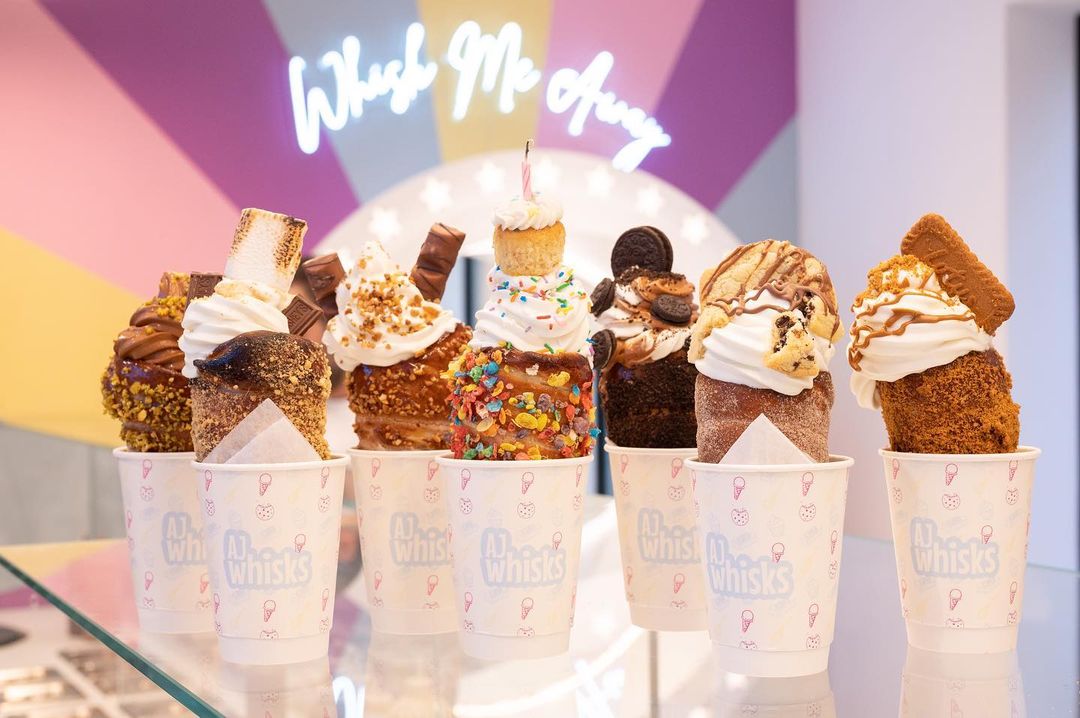 The cutest little bakery, AJ Whisks, is located on Crescent Drive (next to The Cleaning Brothers) in Melrose Arch. Ever-innovative, AJ Whisks is a dab hand with naming new desserts. Freshly made crepes, waffles and cakes are all excellent reasons to visit, but we're most interested in their soft serve desserts. AJ Whisks became well-known on the food market scene for their rich Biscoff Bars – made from Lotus Biscoff speculoos cookie butter. But they've taken biscoff a step further with a truly over-the-top Biscella (biscoff and nutella) Cookie Tray. Vanilla and chocolate cookies are loaded with gooey nutella and biscoff cookie butter sauce, along with swirls of vanilla and chocolate soft serve. For the chocolate lover, they make a Ferrero Rocher 'conut' – golden pastry in the shape of a cone, lined with nutella, and stuffed with creamy vanilla soft serve. The ice cream is finished with a nutella drizzle and whole Ferrero Rocher chocolates.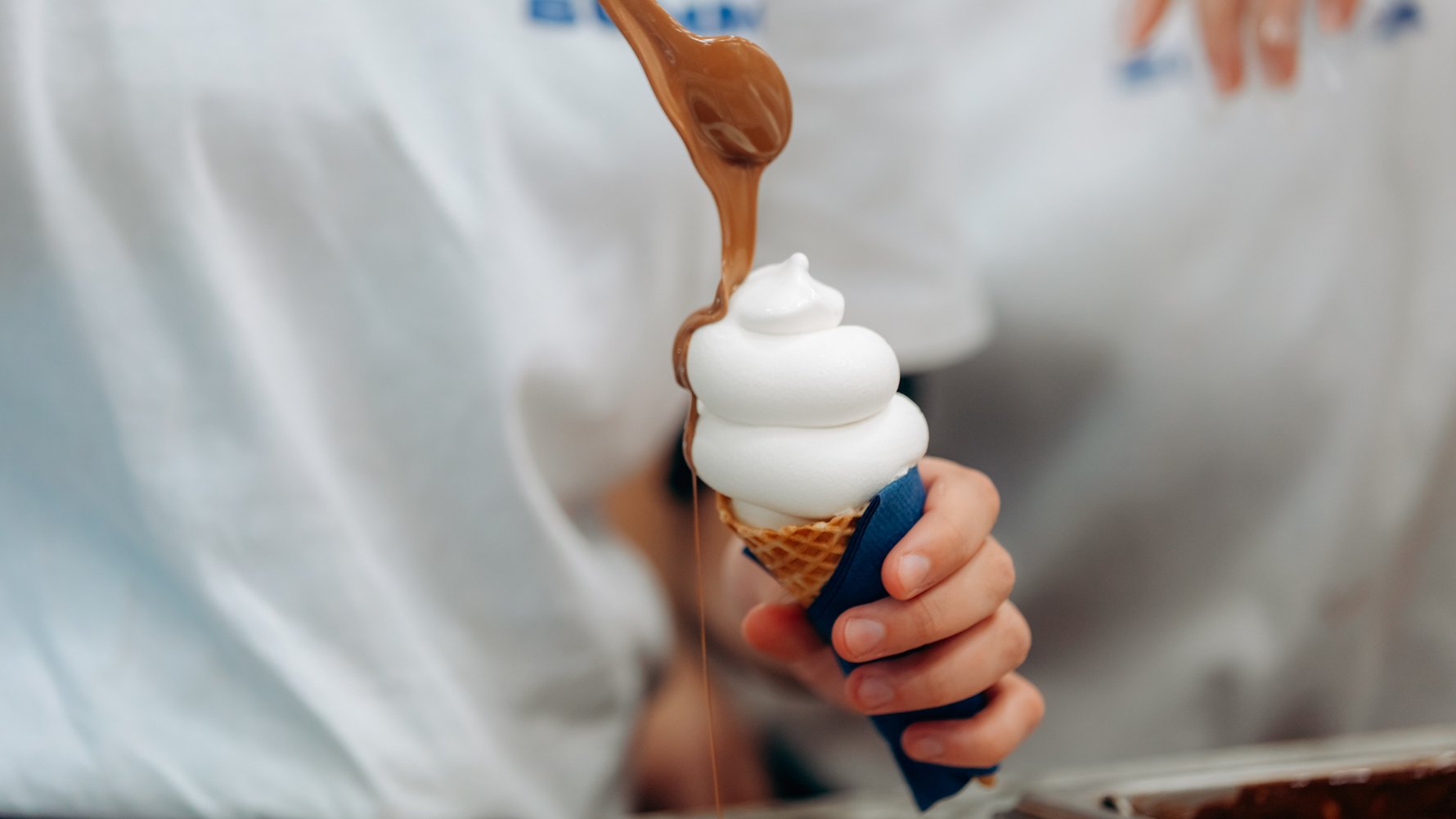 Summa Sundae in Parkwood is tucked between Coalition and Bar Ber Blacksheep along Bolton Road, and will have you returning weekly for their deliciously rich and creamy soft serve. On the day we visited, they were serving swirls of tiramisu and chocolate soft serve, with the option to add nutella or melted chocolate in the cone. The dessert bar offers coffee, Belgian waffles, cruffles (croissant waffles) and seasonal sundaes, but we're going back for more soft serve because the unique flavours here change every single week. This is Summa Sundae's second branch, their first is located at Soko District at Rosebank Mall.