In 2016 when chef David Higgs left his celebrated fine dining restaurant at the luxurious Saxon Hotel (then one of the only restaurants of its kind in Joburg) and set about launching his own restaurant, he arguably blazed a trail for what is now a burgeoning upmarket dining scene in this city.

Marble restaurant, on the top floor of the Trumpet building in Keyes Art Mile, is still a shining star in Higgs' dazzling constellation of Joburg venues that now includes three restaurants and the 24-hour gourmet deli The Pantry. On any given night Marble's busy dining room positively buzzes, the tables groaning under the weight of pricey wines, live-fired steaks and designer handbags. Similarly, at his first Sandton restaurant, the fancy Italian joint Saint (located opposite Zioux), Champagne trolleys do the rounds, a DJ spins at weekends to a highly appreciative crowd and the city's young, flashy and glamorous feast on creamy burrata and the glitziest pizza in town.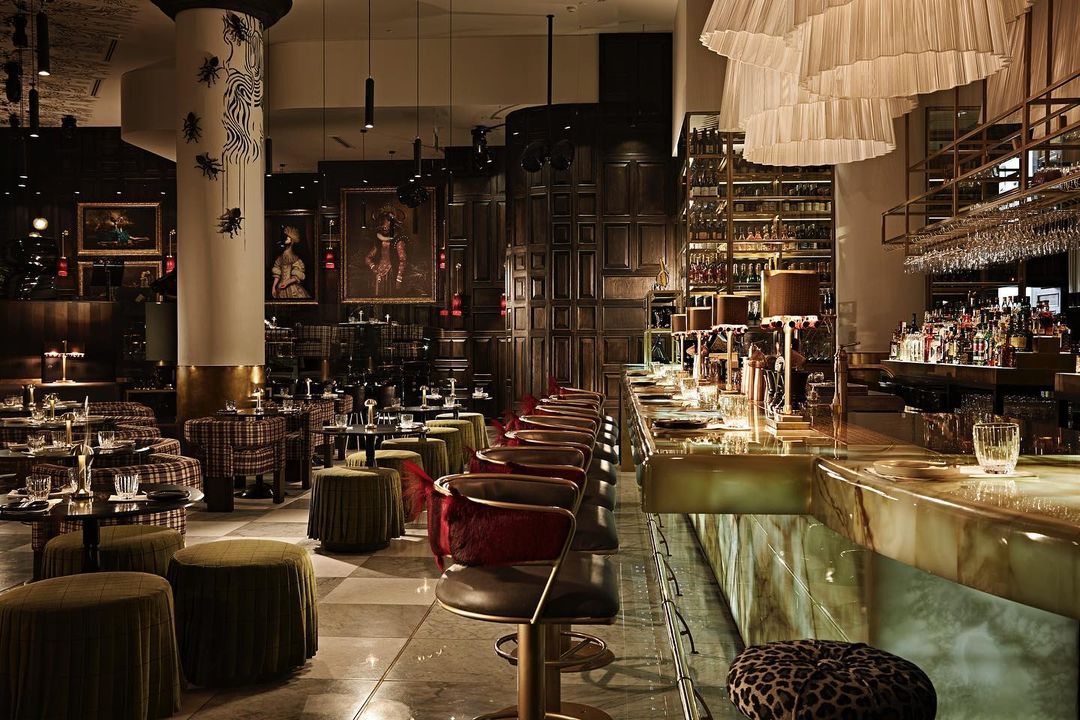 A Higgs restaurant is always a place to toast one's success in the City of Gold. The menus may as well come with that famous L'Oreal tagline "Because I'm worth it!". These are not restaurants for the budget-conscious. And so it is too with his third Joburg venue Zioux (pronounced "Zoo"), launched in December 2021, and described as a "luxury cocktail bar and Champagne lounge".

Zioux is a bold and sexy space designed by Irene Kyriacou whose signature design taste is on all of the Marble group restaurants, dripping in luxury fittings, and with lots of cheeky and even humourous touches. 

The bar is glam on steroids with a gorgeous backlit onyx marble counter - the bars at Saint and Marble are standouts too. A brooding colour scheme mixes dark wood panelling, rich burgundy leather banquettes and tartan upholstery, conjuring the decor of an exclusive and in this case decadent member's club that could be tucked into Soho. It's a saucy space, designed for splashing out.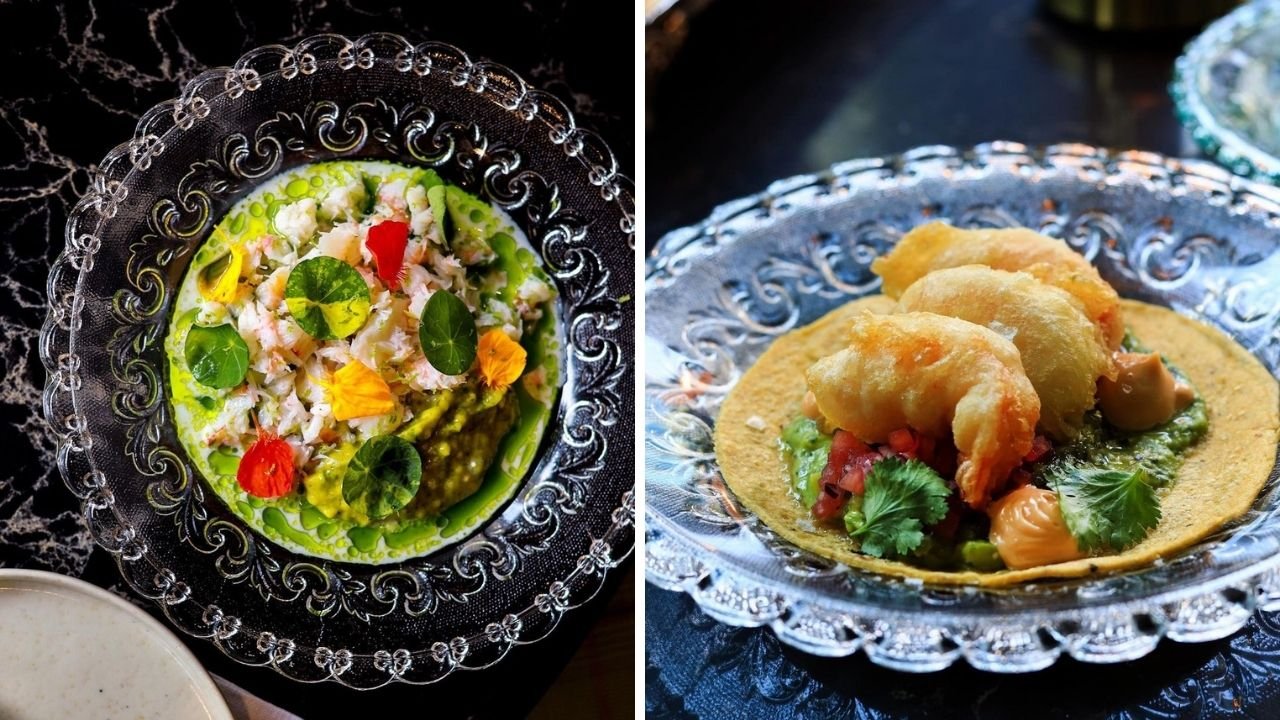 Heading up the kitchen are chefs Michael van Rooyen (who helped launch Marble) and Moses Moloi formerly of Cape Town's critically acclaimed Fyn, while the cocktails have been designed by mixologist George Hunter. The menu is distinctly Latin American in flavour, mixing Mexican and Peruvian influences that are not often found in Joburg. Ceviche and other raw and marinated dishes such Mexican aguachile are a major feature, listed alongside dainty tacos on the 'small bites' menu. For those who feel the need to burn some serious cash there is also asetra and beluga caviar on offer.

Over a long and leisurely lunch we worked our way through some of the menu's biggest hits, as recommended to us by the restaurant team. Top of the irresistible list are the wonderful slithers of seared wagyu beef bavette served with a perfect ponzu dressing and topped with indulgent shavings of fresh truffle. The meat was perfectly cured and the contrast of flavours with just the right hint of sweetness really hit the spot.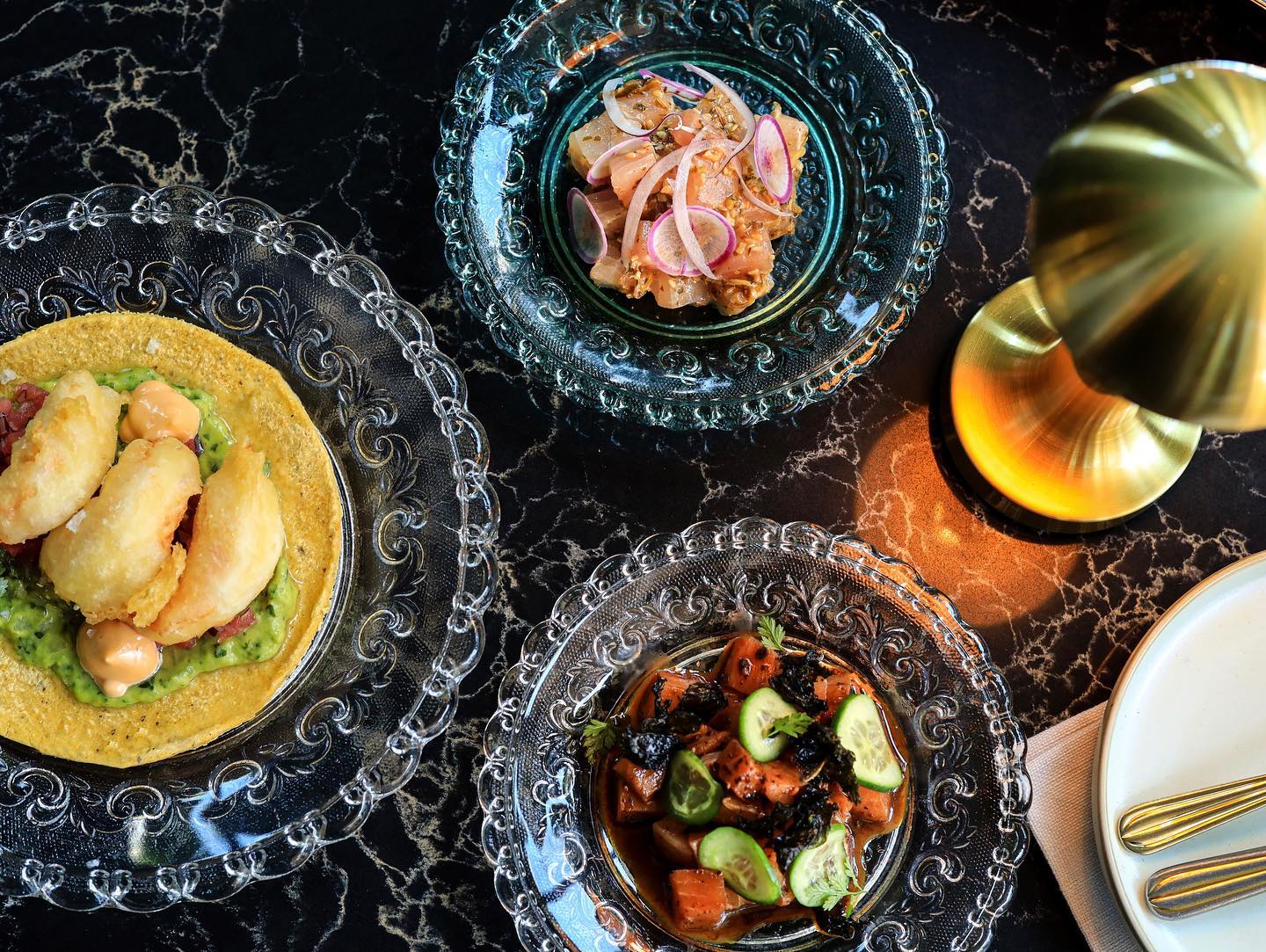 Continuing our luxurious small plates feast we also devoured a delicate plate of shredded Walvis Bay crab with buttermilk, jalapeno and nasturtium, said to be a favourite of Higgs himself (who spent much of his youth along the Namibian coastline). One of the more distinctly South African dishes on the menu – an oxtail vetkoek bouncing with ginger, tamarind and seriously umami flavours – proved another highlight. From the vegetarian options we recommend the beetroot aguachile served with creamy ricotta, feta and walnuts.

With all the dishes on offer here bear in mind that they are designed for sharing, just as the entire space is built for socialising. If you really can't handle sharing your plates, you can also order what must be Joburg's most expensive and luxurious burger. Made with jersey sirloin and topped with fresh truffle, it clocks in at R295.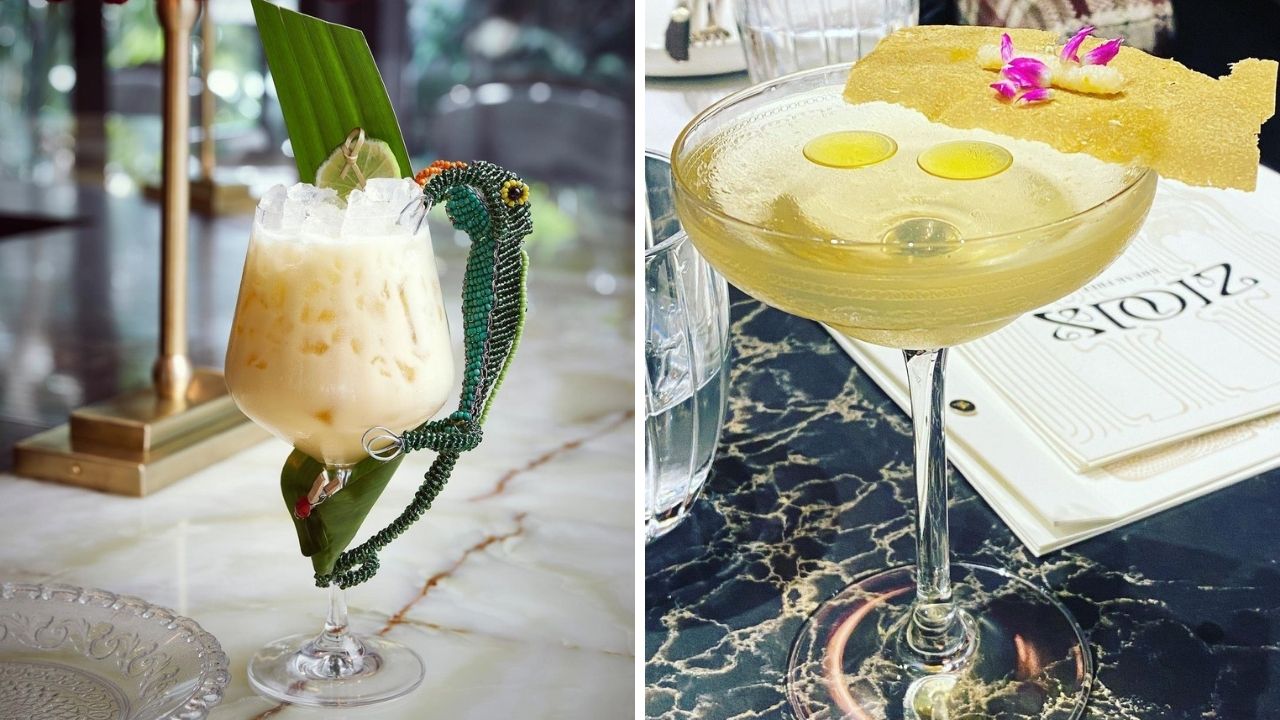 We weren't won over by everything we tried though. The fish "tamale" in particular was a big disappointment. The menu lists this dish with the word "tamale" in inverted commas for a reason. In Mexico tamales are a corn-based dough mixture cooked inside a corn husk. At Zioux the tamale simply refers to the corn husk that our piece of linefish was cooked and served inside. There was no corn used in this dish, and we found that the cooking method left a bland steamed fish that lacked punch. On the other hand the soft tacos, another Mexican classic, were perfectly formed, even if the raw salsa verde could have held a little more heat.

The cocktail menu lists staple classics like negroni and French 75 made with top-flight spirits. Or for something adventurous try one of Zioux's signature cocktails. We're not great tequila fans but found the blanco tequila-based Agua de Me-hee-ko a fun tropical mix that is definitely stronger than we realised (the cute custom-made beaded gecko climbing the glass is also a fun touch and rumour has it became a little too popular with guests taking them home – you can now buy your own from the restaurant!). Always determined to try new things we gave the Aclarada a try, although this one unfortunately didn't hit the spot. Parmesan-infused Absolut Vodka with spicy tomato consommé, olive paper, preserved lemon, purple cornflowers and olive oil, tastes just as weird and off-putting as it sounds.

As with Higgs's other restaurants, the wine list is excellent and when it comes to sparkling wines and Champagnes, the sky's the limit with an extraordinary choice of almost 30 different bottles to choose from. Whether you are dropping in just to enjoy drinks in what is easily one of the city's most fantastic looking bars, or you choose to stay on and explore the small plates menu, Zioux is one a fab spot in Sandton to toast the high life. From the glam bar counter to the intimate booth-like seating and bartenders preparing extravagant cocktails with a flourish, the mood is very much one of a glamorous and fun lounge escape where you can also feast like an oligarch. And last, as with all Higgs' restaurants its so refreshing to encounter flawless service.