The romantic notion of dashing through the snow in a one-horse open sleigh is more than just a novelty of a western European Christmas carol. In the snowy south of Poland, Kulig (ENG: horse-drawn sledging) was a legitimate form of transport for centuries, first getting a mention in the 16th century. Along with those funny-looking pieces of cheese, hearty black-hatted male choirs and walking sticks that can double as axes, Kulig is still enjoyed by locals and tourists in the mountainous south of Poland whenever there's enough snow on the ground!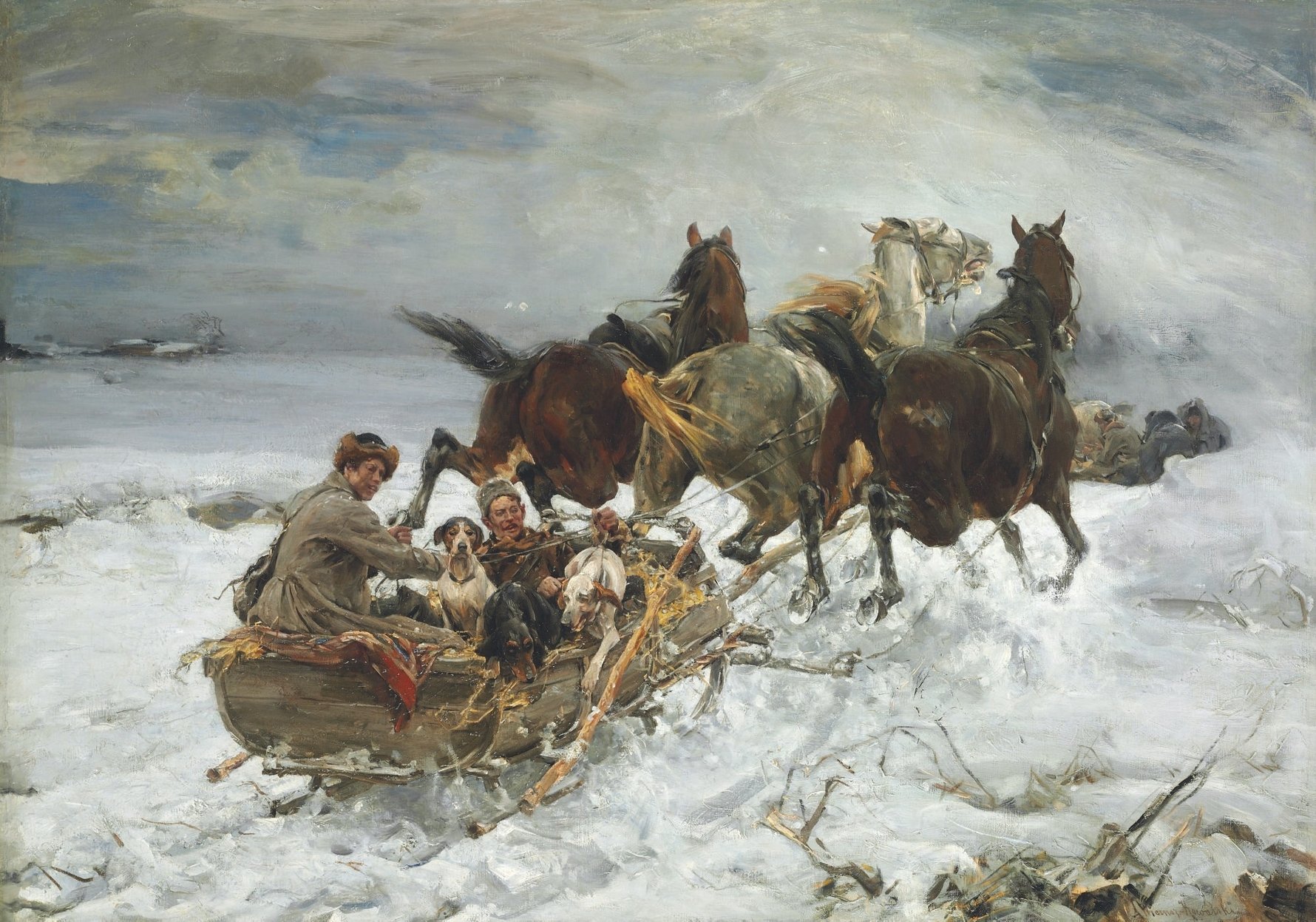 In the past, Kulig was an activity only enjoyed by the Polish szlachta (ENG: nobility) and was usually arranged as a procession in the February-March period of Zapusty (ENG: Shrovetide OR Pre-Lent), which were treated as a very patriotic celebration. The route was planned and headed by an Arlekin (ENG: Harlequin), a jester-like individual who was entrusted with providing the entertainment for the occasion. The procession, lit by fiery torches, would travel to a campsite or a hall where various Polish folk dances were performed - krakowiaks, mazurkas, polonaises, kujawiaks with obereks, as well as regional polkas and drabants. These celebrations were also used to unite conflicting noble families during the times of the partitions, when the Kingdom of Austria was encroaching Polish lands from the south. Not surprisingly, it was forbidden to present foreign dances, such as the very-Austrian waltz. On an interesting little side-note, it was also forbidden to appear on a sleigh ride wearing a tailcoat!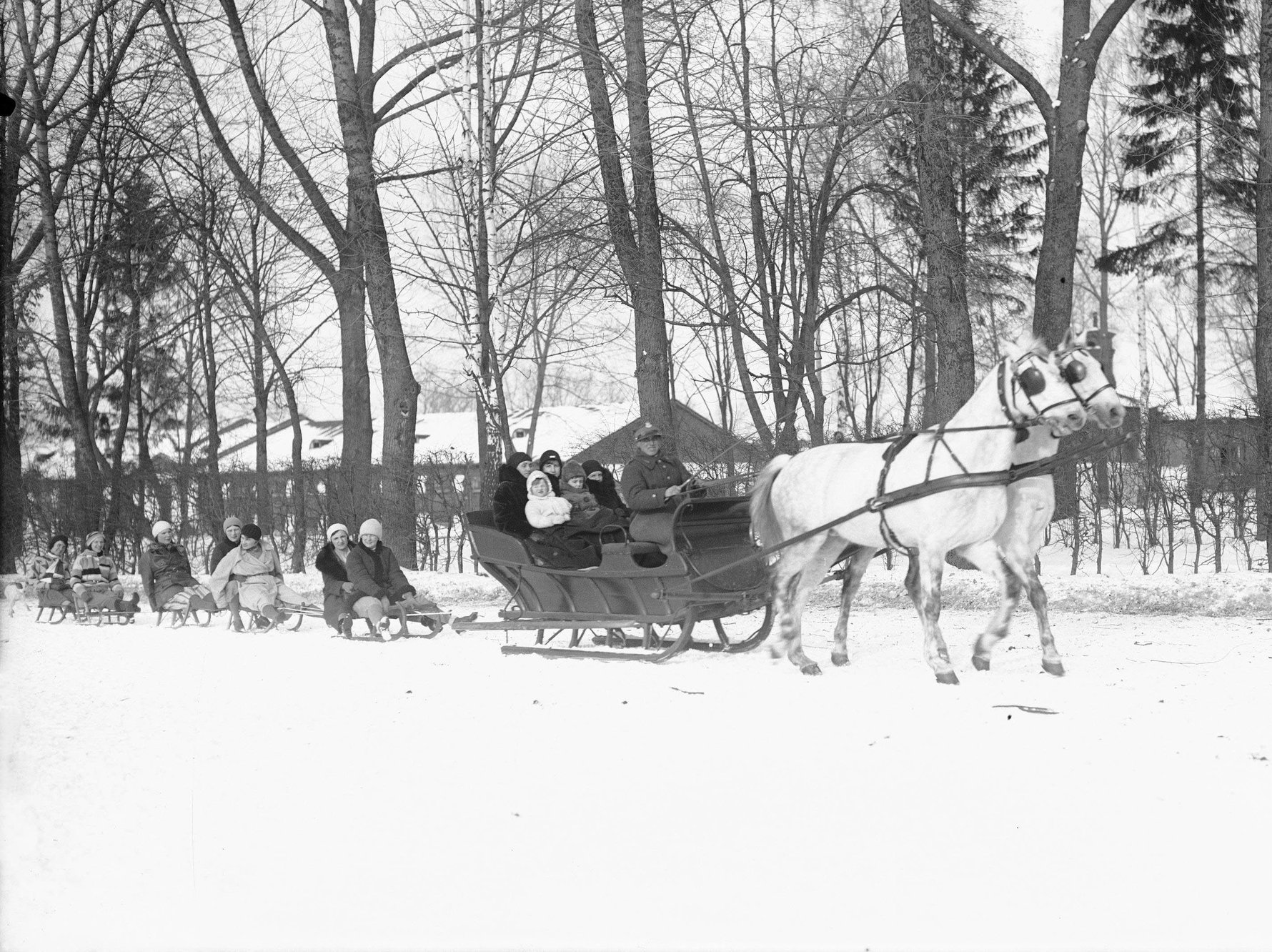 In the 21st-century, horse-drawn technology has largely been replaced with tractors, which means you're more likely to be able to find a farmer who you can pay to drag your sled around. Tractor-drawn kuligs are a popular activity for young children. For those concerned with animal welfare, this option is usually more favourable, although a tractor still farts out more carbon dioxide than a horse! There is, however, still the occasional news headline about a so-called 'Kulig fatality', when someone decides to take the ride out onto windy public roads. For this reason, if you are planning on booking some kulig action, we encourage you to inquire about where your driver intends to take you.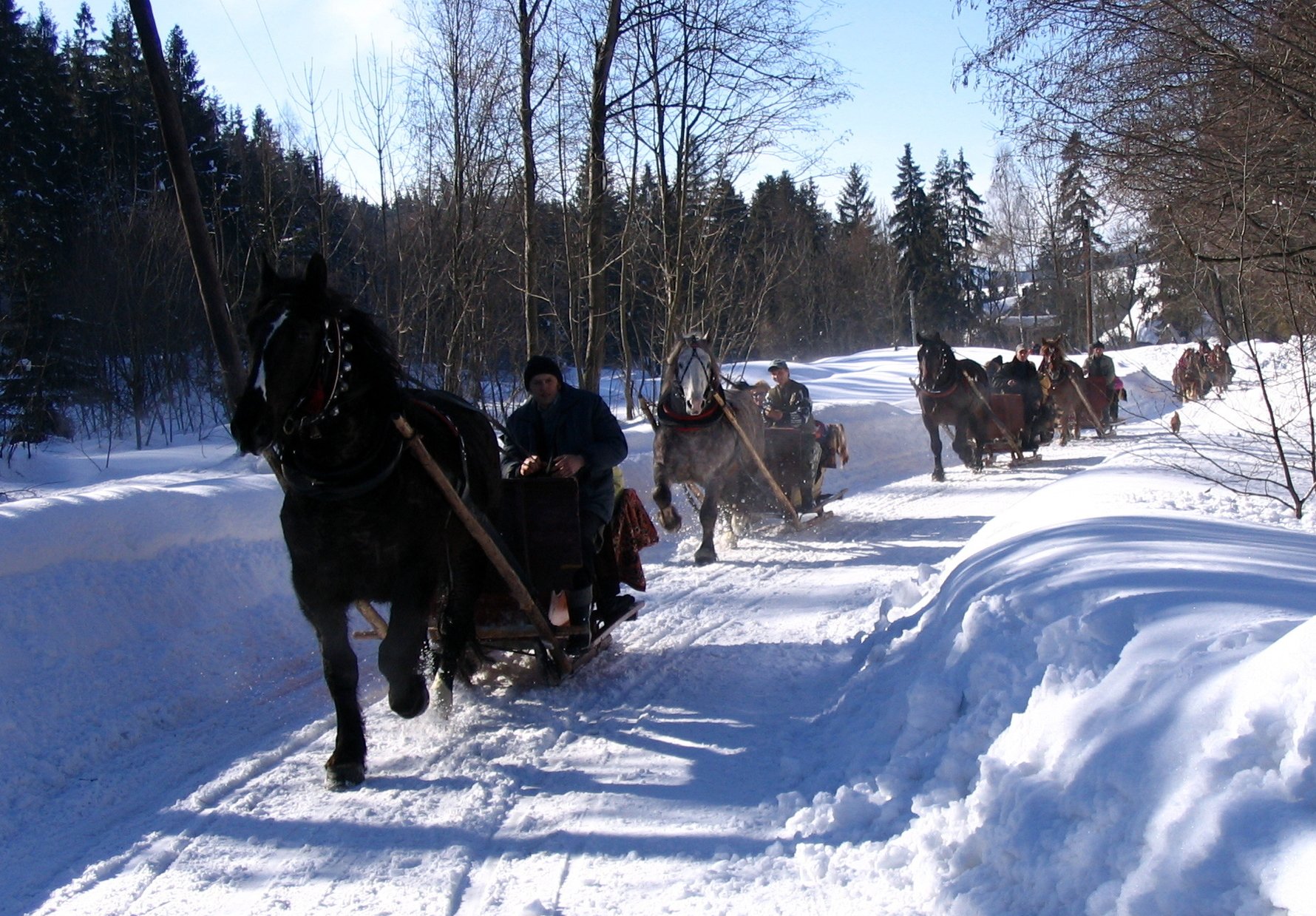 Where to do Horse Sleigh Rides in Kraków?
Ojców Sleigh Rides organise fantastic horse-drawn trips through the gorgeous Ojców National Park, 24km northwest of Kraków. Included in the price of the sleigh ride are torches, a bonfire with sausages, hot wine/tea (you can bring along your own vodka) and an English-speaking guide. They can tailor a tour to your requirements, taking in, for example, the Kazimierz Castle ruins. Rides take approximately one hour, prices depend on the number in your party, and excursions are actually available year-round - they just switch skates for wheels in the warm months (or when there's no snow).