This large park that once extended unimpeached up to Kraków's historic airstrip is named in honour of the Polish pilots who sacrificed their lives in the years 1939-1945. The city's largest park at 43.6 hectares, this green space was once much larger (60ha), but the city has been developing it with happy abandon over the past couple decades, adding several large apartment complexes on its former territory, carving out a large space for the Stanisław Lem Garden of Experiences, and - most notably - building the enormous Kraków Arena on its western edge. Hemmed in between the Aviation Museum, the campus of AWF (Akademia Wychowania Fizycznego, or Academy of Physical Education), ul. Stanisława Lem and Aleja Pokoju, today the park can be considered to have several distinct areas, with different attractions and vibes in each.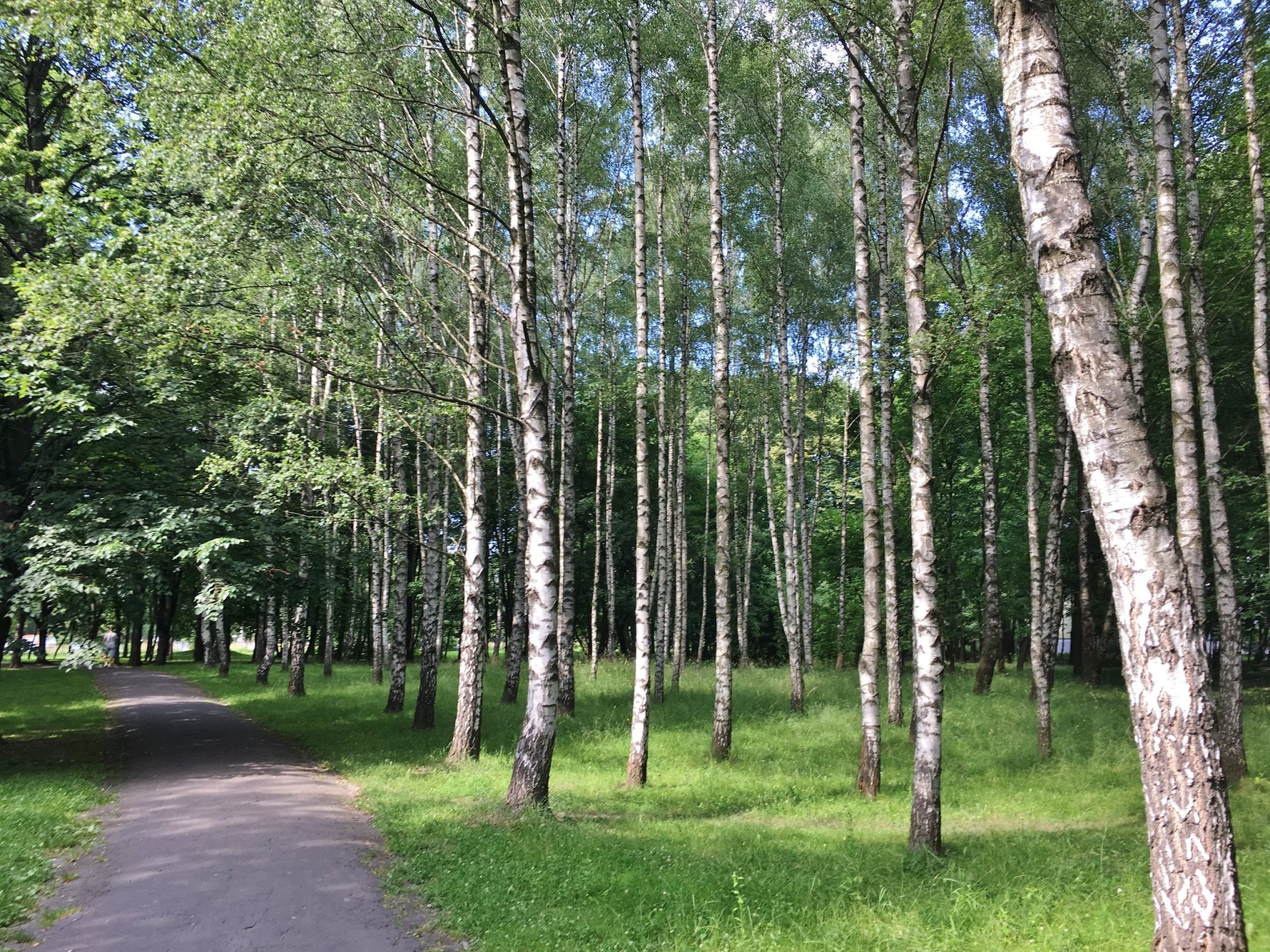 The northern-most part of the park is actually cut off from the rest by Aleja Jana Pawła II, and is the darkest and most densely wooded area; it's here that you'll find the enormous Monument to the Polish Aviators by Bronisław Chromy. The area on the southern side of Aleja JPII is also densely forested, with a few open pockets featuring the skate park, pump track and a large modern playground with basketball courts. The main entrance from Aleja Jana Pawła II near AWF features a fountain, benches, food, coffee, ice cream and also toilets. This upper half of the park north of the Arena is actually a beautiful place to go for a run, bike ride, or picnic, letting yourself get lost amongst the trees.

The southern half of the park is dominated by Tauron Kraków Arena, and the deforested area between the eastern side of Arena and the Garden of Experiences feels like an entirely different park. This area features its own playgrounds, and in 2021 two ponds were created near the southern entrance, as well as a multifunctional pavilion that will soon house toilets and other services. In the summer there are additional attractions for children (paid bouncy castles and trampolines) and the space becomes a giant food truck park and beer garden thanks to Arena Garden. Dozens of delicous and diversifed food trucks occupy the eastern rim of the arena, an outdoor stage is added, and deck chairs cover the lawn.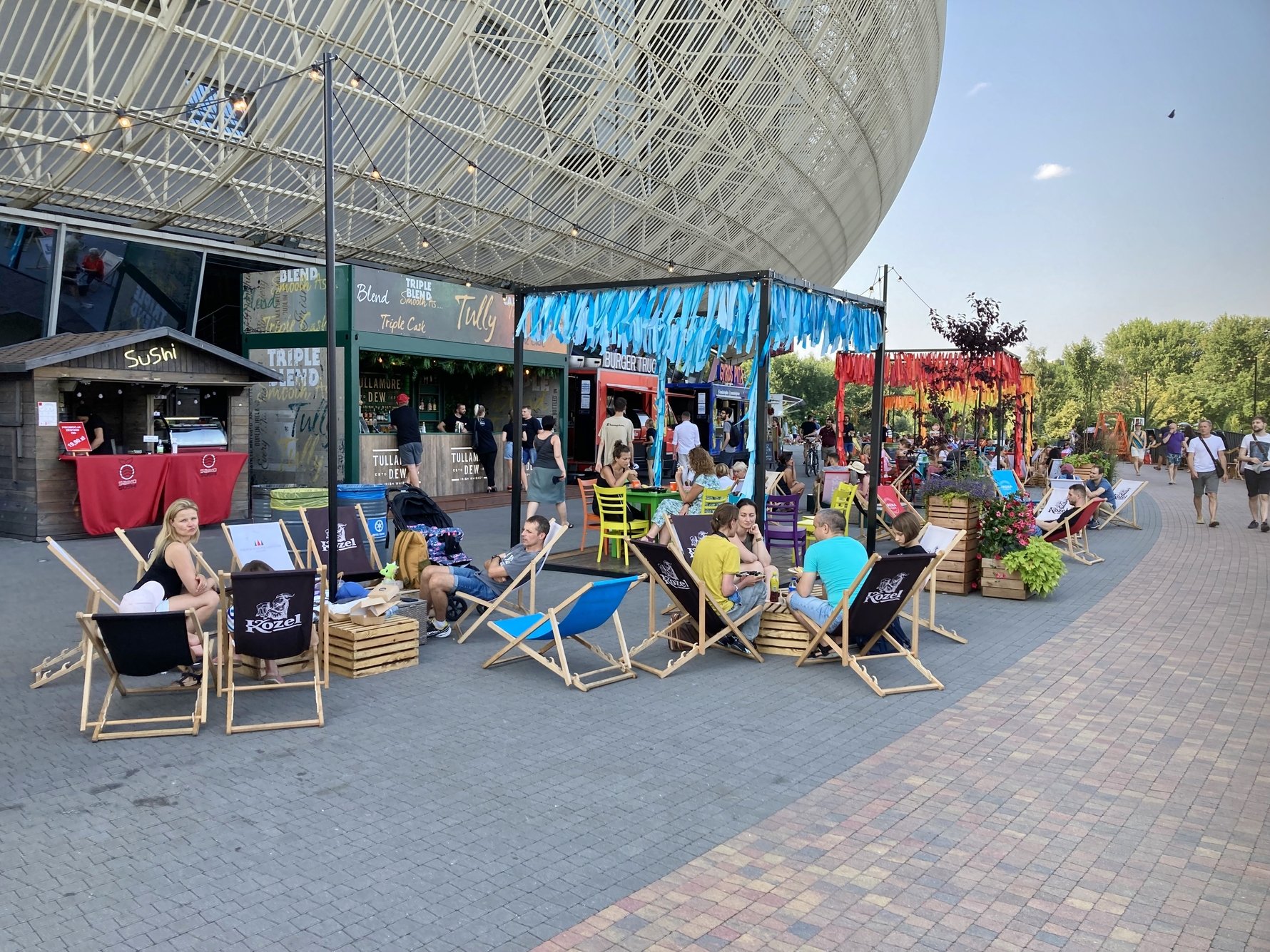 Taken all together, this park really has it all. You can get some exercise, get lost in thought among the trees, play with the kids, or sunbathe with a drink in your hand near the Arena. Part sports park, part arboretum and part gastro hangout spot, we hope it keeps this current balance and doesn't lose any more trees.