Located just downhill from the Daniłowicza Shaft, which serves as entrance to the Salt Mine's Tourist Route, you'll find Wieliczka's rather strange-looking graduation tower, or 'thorn house' as they're also known. A what-now, you ask? Primarily found in spa towns in Germany and Poland, a graduation tower is essentially wooden framing densely packed with brush and branches to create towering twig walls. Salt water (from the underground mine, in this case) is continually circulated to the top of the walls and slowly drips down; salt collects on the twigs and minerals from the water evaporated into the air, thus creating a therapeutic microclimate around, and particularly inside, the structure. With over 7500 square metres of briny blackthorn walls, this is the largest graduation tower in southern PL, and the unique design includes catwalks along the top of the walls, and a 22.5m observation tower.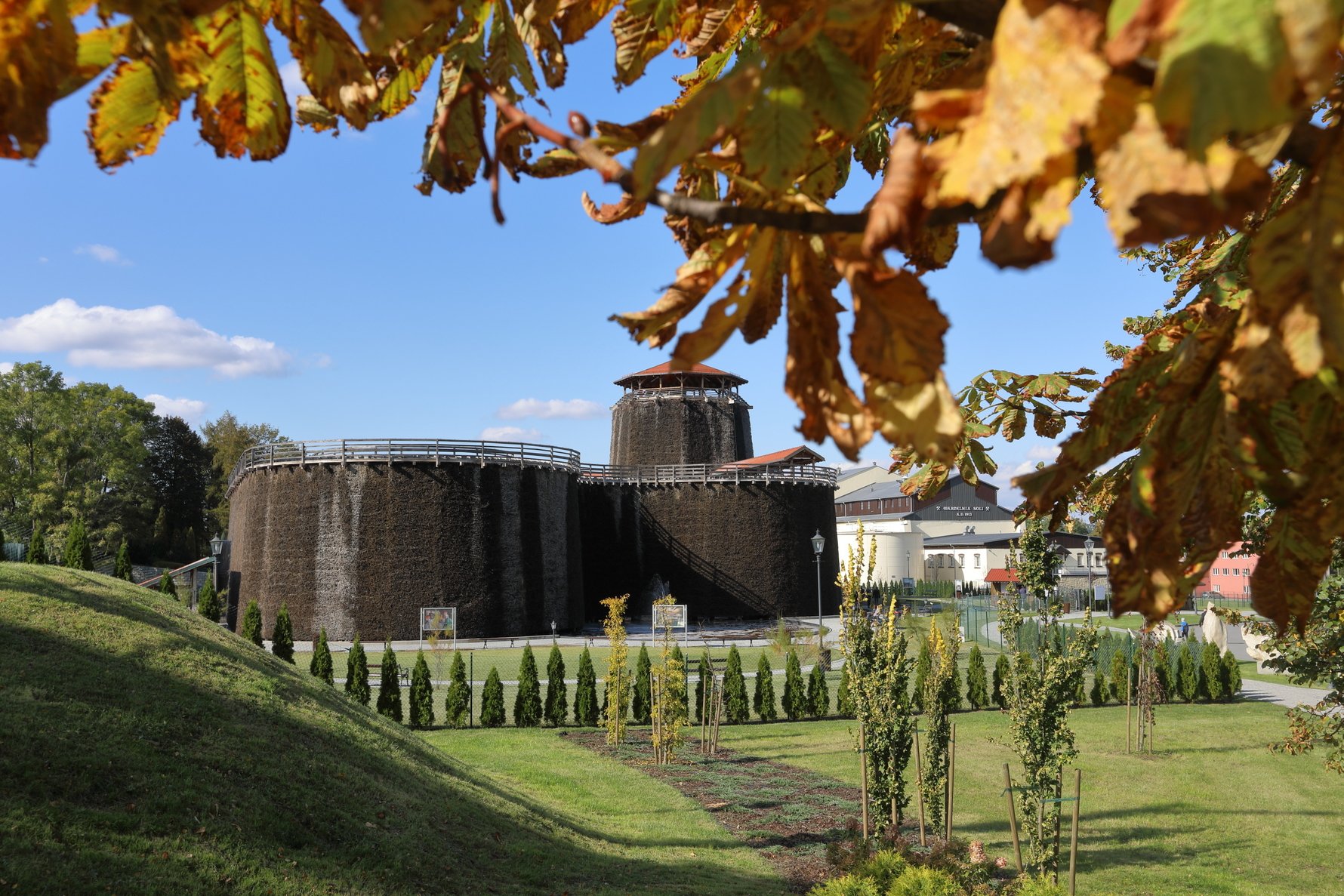 While it might not be of immediate concern to tourists, southern PL's smog is a huge problem for local residents, who flock to this facility to breathe in its health benefits. The natural brine mist around the structure essentially simulates seacoast breezes, and is a great way to get the health benefits of a trip to the coast without travelling 600km. Wieliczka Salt Mine offers those same health benefits, and - thanks to the graduation tower - you don't even have to go underground. Recommended for immune system support, respiratory health, allergies, dermatological diseases, gastrointestinal disorders and even migraines, the suggested time at the tower is 30mins (but you can stay as long as like).
Opening Hours
The Wieliczka Graduation Tower is available year-round, but opening hours are subject to change based on weather conditions. Up-to-date info about its opening hours on the day of your visit is available online at wieliczka-saltmine.com, and also all Wieliczka Salt Mine information and sales points.
Price / Additional Info
Admission 9/6zł, children under 4 free. Take advantage of discounted prices with a package ticket for the Graduation Tower and the Wieliczka Salt Mine 'Tourist Route.'