Only about one hour east of Kraków lies the charming and picturesque city of Tarnów. Małopolska's second city by size, Tarnów is absolutely dwarfed by Kraków but features many of the same charms without the crushing crowds, inflated prices and occasional feelings of herd mentality that unfortunately come with a tourist market the size of Kraków's. On the contrary, Tarnów offers visitors the comforts and appeal of a small town along with the rich history and heritage of a bigger city. Possessing one of the most picturesque and well-preserved Old Towns in Poland, Tarnów is a showcase of medieval urban planning and Renaissance architecture. As a romantic stroll through the city's cobbled pedestrian lanes quickly reveals, Tarnów is loaded with historical monuments at every turn, plus several worthwhile museums and galleries. nightlife may not have the sizzle of Kraków, there are still plenty of bars, cafes and restaurants, where you'll find it easy to meet friendly local folks who are proud of their city and eager to impress out-of-towners. The perfect place for a romantic weekend or overnight escape from Kraków, Tarnów offers cheap accommodation even in the most choice locations, enough culture and attractions to occupy a couple days, and most of all, a peaceful and friendly atmosphere away from the crowds. If this is your second or third trip to Kraków, it's time to head over to Małopolska's second city and discover what Tarnów has to offer.
1. The Quintessential Charming Old Town
Tarnów's historical centre is one of the most well-preserved and picturesque in Poland, living up to every imagined ideal of the quintessential European Old Town. Laid out in the early 14th century, the medieval urban plan is characterised by narrow lanes leading up to the large open plaza of the market square (Rynek), with its iconic Town Hall at the centre. Remodelled in Renaissance style at the end of the 16th century, Tarnów's Town Hall (today a museum) and the decorative Renaissance merchant houses surrounding the market square on all sides have earned the city the moniker 'Pearl of the Renaissance.' Today these buildings host various cultural venues, museums, restaurants and cafes, and in the spring/summer the Rynek comes to life with locals enjoying the numerous outside seating areas that give it a warm and welcoming appeal. With renovations completed in June 2020, Tarnów's market square has never looked better.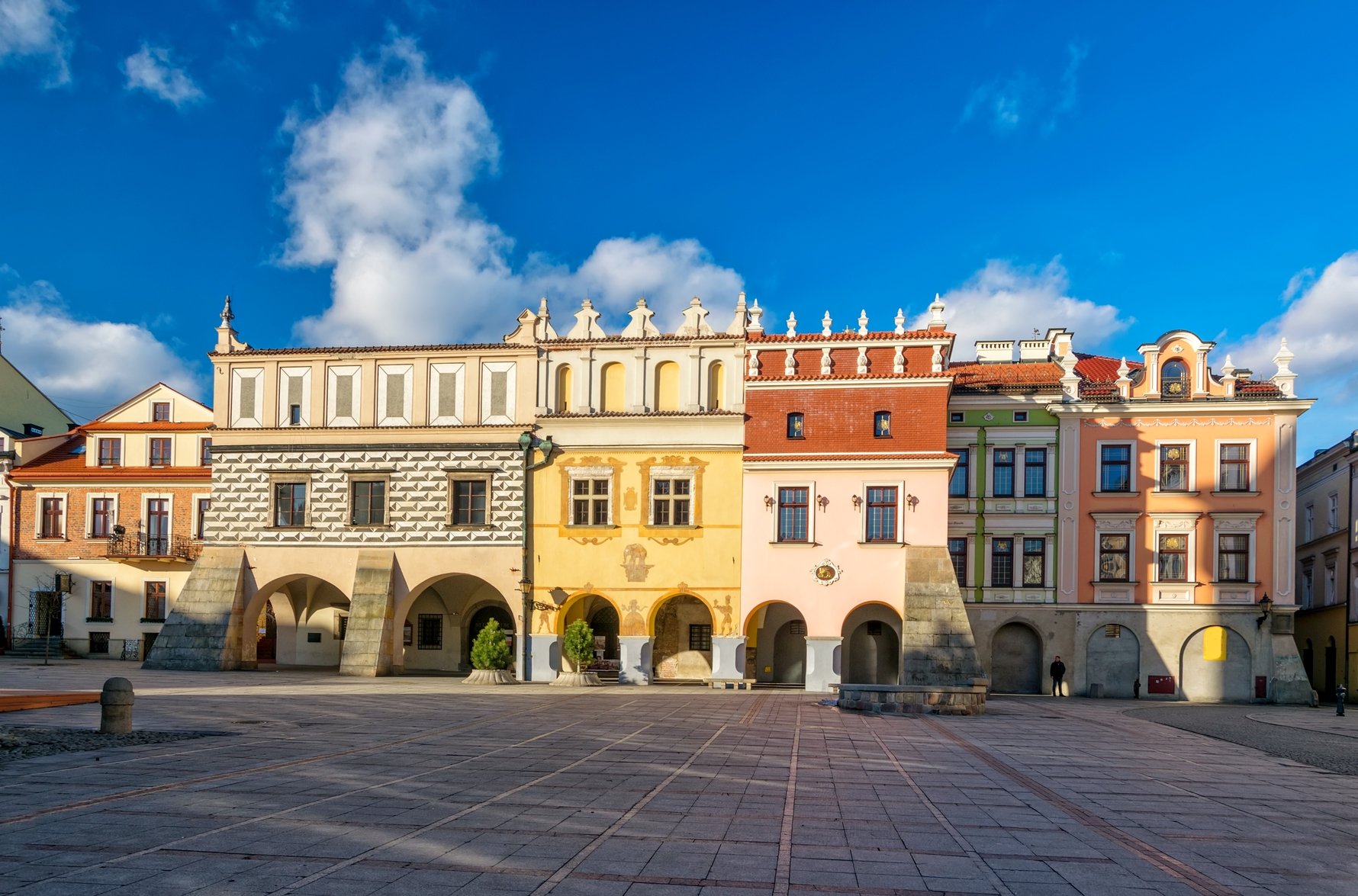 Of course you can't have a Polish market square without a glorious cathedral hovering over it and Tarnów also checks that box. The soaring Neo-Gothic red brick Cathedral is one of the most impressive parish churches in Poland, and inside you'll find the outrageously elaborate tombs of local 'royal' families the Tarnowskis and Ostrogskis, as well as a number of extraordinary paintings. You'll also no doubt note the monument of Pope John Paul II outside the entrance, but don't miss the wonderfully ornate doors depicting scenes from the life of Mary on the south side of the church. If you love religious art, you'll find more exemplary examples inside Tarnów's Diocesan Museum right next door. highly walkable it is. Indeed, this is the main allure of Tarnów - the joy of simply ambling about, taking in the richness of your surroundings. As you do so you'll be constantly surprised by the truly astonishing number of monuments and sculptures. Hopefully stairs aren't an issue because Tarnów is full of them. The market square actually sits above the Old Town's lower loop, between which the city's medieval defensive walls and towers once stood; keep your eyes peeled for original fragments of these ancient walls between ul. Kapitulna and ul. Wałowa, and make sure you find ul. Basztowa where the Basteja cafe/bar features a lovely summer beer garden inside one of these former bastions. 
2. Rich Jewish & Romani Heritage
For centuries Tarnów was a multicultural centre where Polish, Hungarian, Jewish and Romani cultural traditions peacefully coexisted and even overlapped. Dating back to the 15th century, Jews made up an increasingly large part of the city's intellectual and cultural elite for the 500 years leading up to World War II. At the outbreak of the war there were some 25,000 Jews living in Tarnów - accounting for 45% of the city's total population. Over the next four years of Nazi occupation, however, they would be mercilessly persecuted, imprisoned and ultimately exterminated, primarily in the death camps of Bełżec and Auschwitz.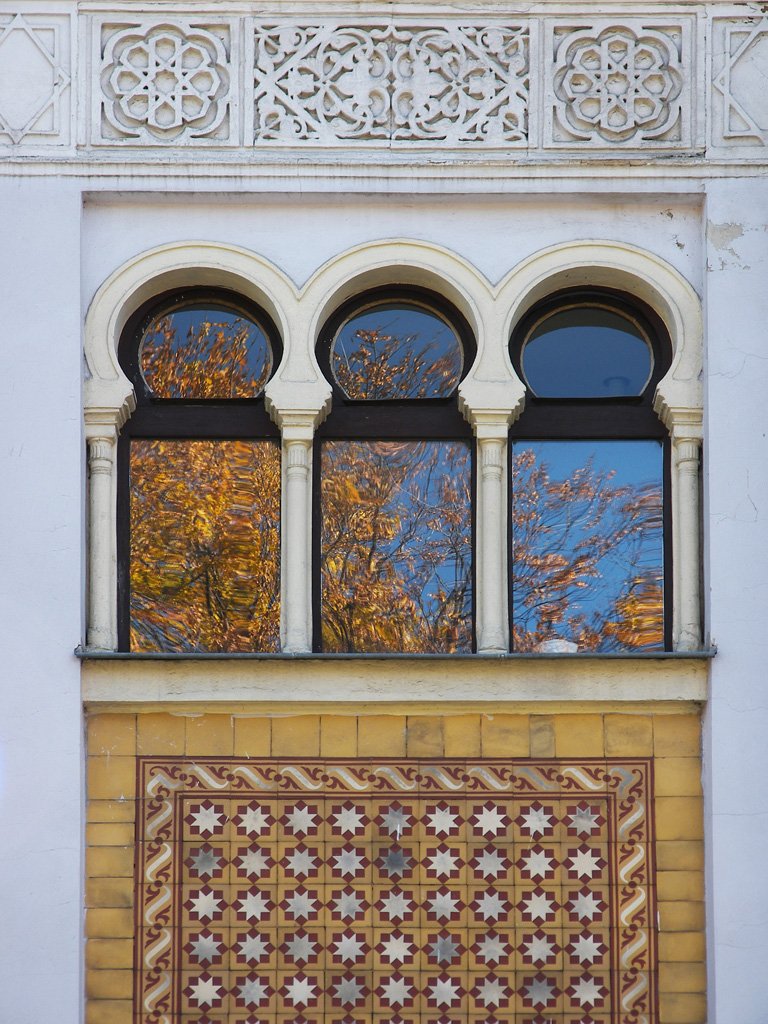 Although almost no Jewish community has survived in Tarnów today, traces of the city's Jewish heritage are still on prominent display. One of the city's most conspicuous monuments is the charred remains of the bimah (the raised podium from which the Torah was read) from the 17th century synagogue which once stood just northeast of Tarnów's market square. The surrounding area comprises the town's former Jewish Quarter and just a few minutes further northeast visitors will come across a beautiful Moorish-style Jewish bathhouse, or mikvah (today the Stara Łaźnia restaurant). Also seek out The Nosh - a charming kosher cafe/shop/gallery/cultural centre nearby that has played a leading role in reviving Jewish culture in the area.

Perhaps most significantly, Tarnów is home to one of the oldest and largest Jewish cemeteries in Poland. The recent subject of extensive restoration works, Tarnów Jewish cemetery dates back to the 16th century and includes over 6000 headstones. Perhaps evidence of its significance, the cemetery's original gates were sent to the United States Holocaust Musuem in Washington DC and replaced with replicas (though we really think that should have been the other way around). If you'd like to enter the Jewish Cemetery, independent visits must be arranged through the tourist information office on the market square. For more info about Tarnów's Jewish heritage, read our Jewish Tarnów feature.
While today's Tarnów lacks a significant Jewish community, or even a proper cultural institution dedicated to the city's Jewish heritage, the same cannot be said of the Tarnów Romani (gypsy) community. Like the Jews, the Romani were a nationless diaspora living in the region since the 15th century, which also suffered horrific (though much less discussed an documented) genocide at the hands of the Nazis during World War II. The region surrounding Tarnów in particular was the site of several known massacres of Romani communities. In the post-war era, when many surviving Jews left Poland for the new nation of Israel and other countries, 'Operation Wisła' actually saw the resettlement of Romani communities in Małopolska. Tarnów was particularly welcoming of the Romani after the war, establishing cultural centres, educational and social institutions to help support them.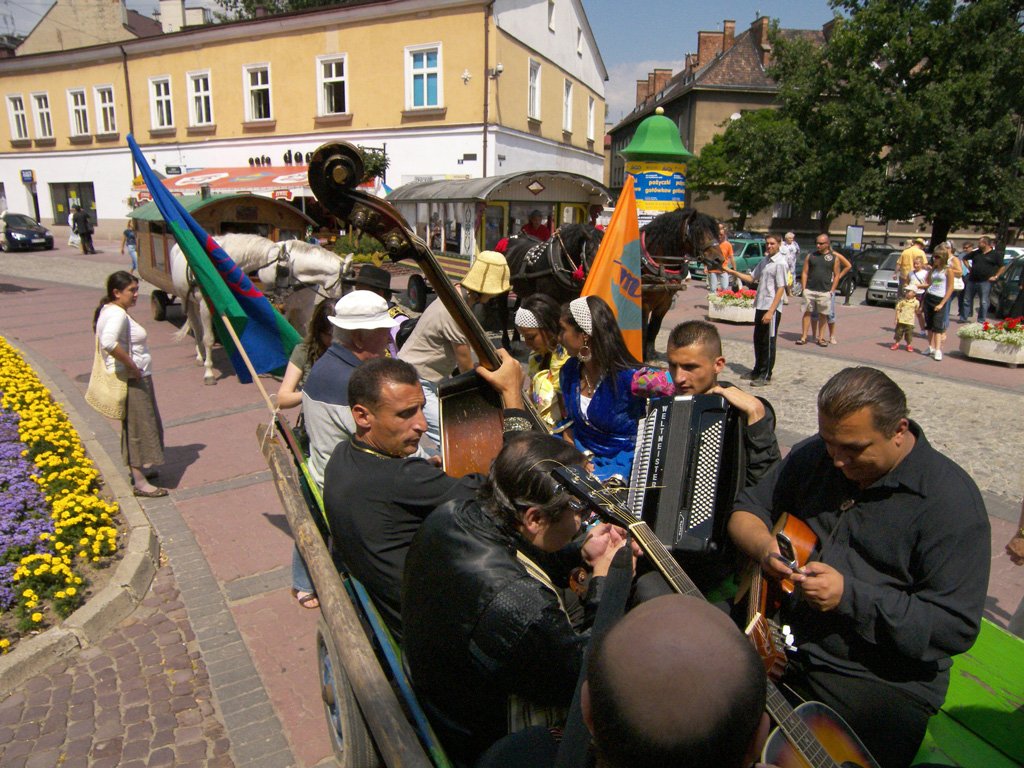 In 1956 the first memorial in the world acknowledging the Romani Holocaust was established not far from Tarnów in Szczurowa, the site of a well-documented massacre of Romani families by the Nazi occupiers in 1943. Since 1979 the Ethnographic Museum in Tarnów has had a department dedicated to the history and culture of the Romani in Europe, and its recently renovated permanent exhibit devoted to this subject (including several colourful 'gypsy' caravans in the courtyard) is not only fascinating and worth a visit, but also unique on the continent. Though Tarnów's Romani community today numbers only about 300 people, their culture is celebrated over several days each summer during the travelling 'Caravan of Remembrance' organised by the Ethnographic Museum.
3. Wonderful Wooden Architecture
If you're interested in the Małopolska Wooden Architecture Trail, but aren't up for the long, wild drives around the countryside, look no further than Tarnów. The city features three charming wooden churches, and visiting them will also lead you to several other points of interest. St. Mary's, which is only a short walk south from the market square. En route you'll wander through the 'Burek' - the city's expansive market area where various merchants sell everything from fresh fruit and flowers to hubcaps and hosiery; don't miss the charming Organ Grinder sculpture at the top of the square. St. Mary's dates back to the 15th century and has regular opening hours, meaning you can not only enjoy the lovely exterior, but also get inside to appreciate the smell of the timber and see the floral decorations on the ceiling.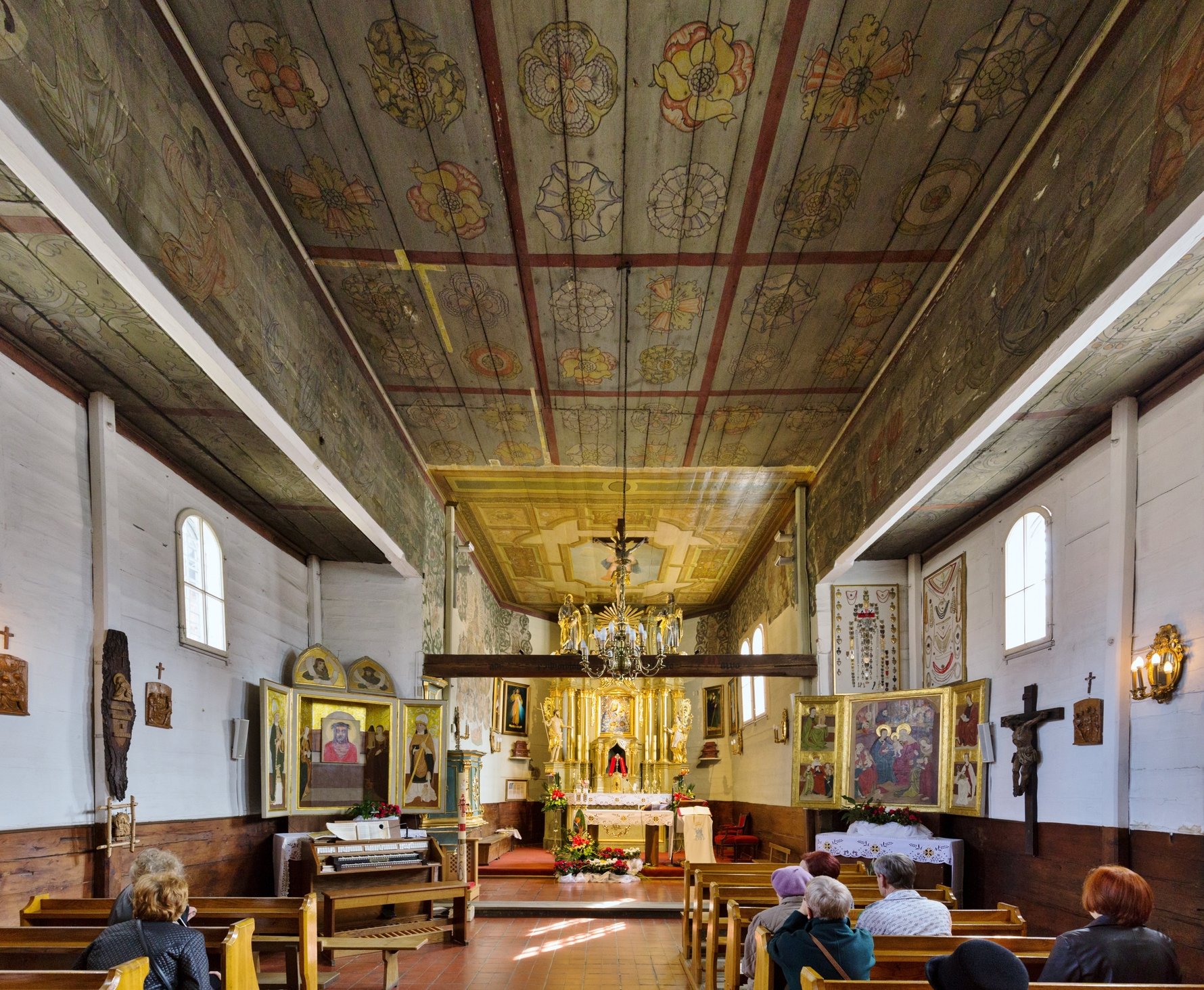 \ is only minutes away from St. Mary's and a pleasant continuation of your stroll, as the only thing in between is the city's so-called 'Old Cemetery.' With interesting monuments and sepulcral art outside and in, you can actually cut directly through the cemetery to reach Holy Trinity - a little Gothic marvel from the 16th century.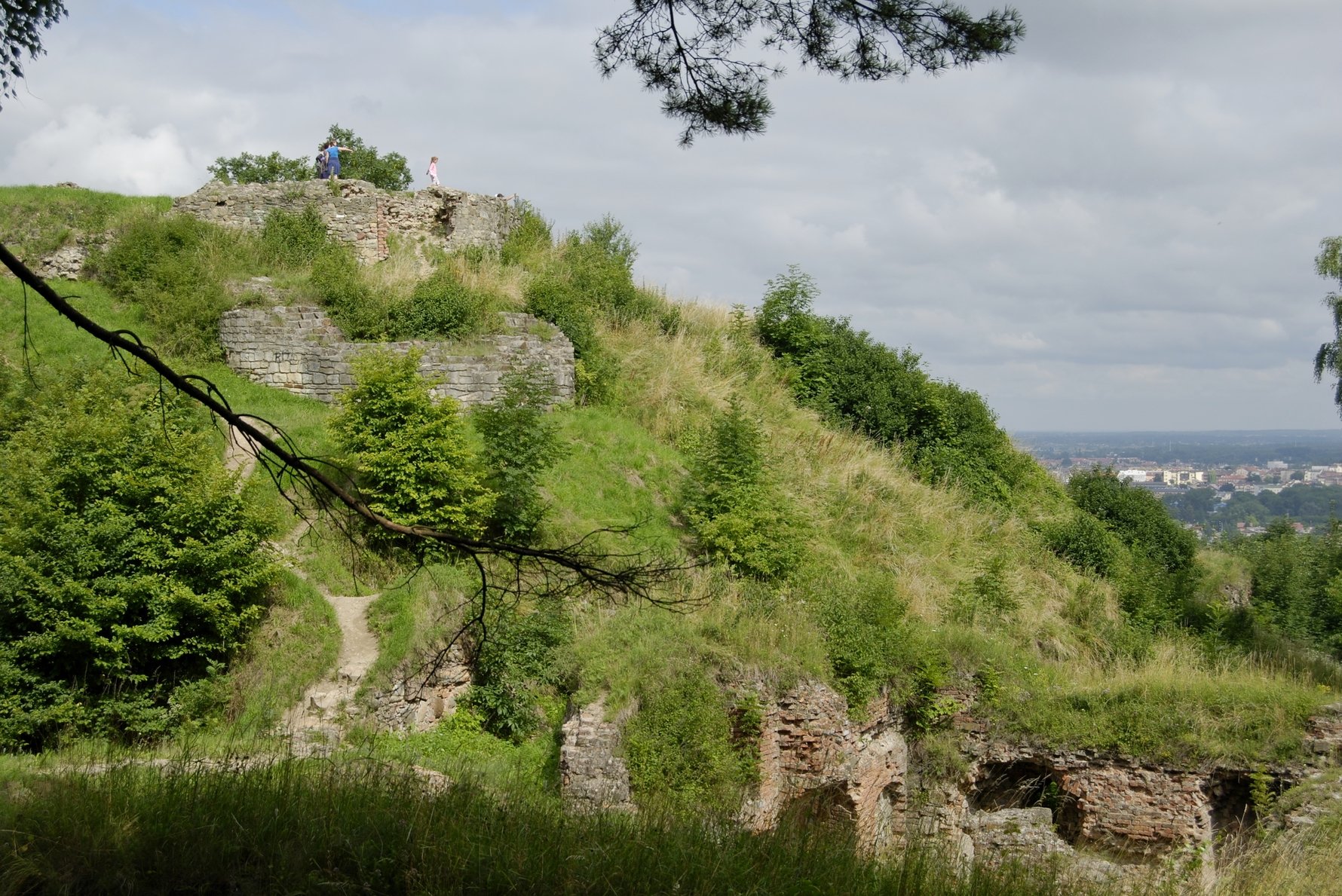 Reaching the last of Tarnów's wooden churches takes more effort, but it's worth the time if you have some. Situated at the top of St. Martin's Hill is St. Martin's Church, and you might save your legs by taking a cab to get there (or hop on bus 31, getting off at 'Góra Św. Marcina'). Built in Gothic style in the 15th century, it stands on the site of Tarnów's first parish church, the particular spot chosen to stamp out pagan activities practised here. Alongside is a small cemetery and the interiors are worth checking out if you can get inside. One of the main draws of a visit is actually what's just down the road, namely the ruins of Tarnowski Castle, which offers panoramic views over the city. Although Tarnów's gastronomy and nightlife scenes may not reach the heights of Kraków, what the city does have in spades is signature drinks, including its own flavoured vodka, one of Poland's top craft beer brands, and some of the country's best wines.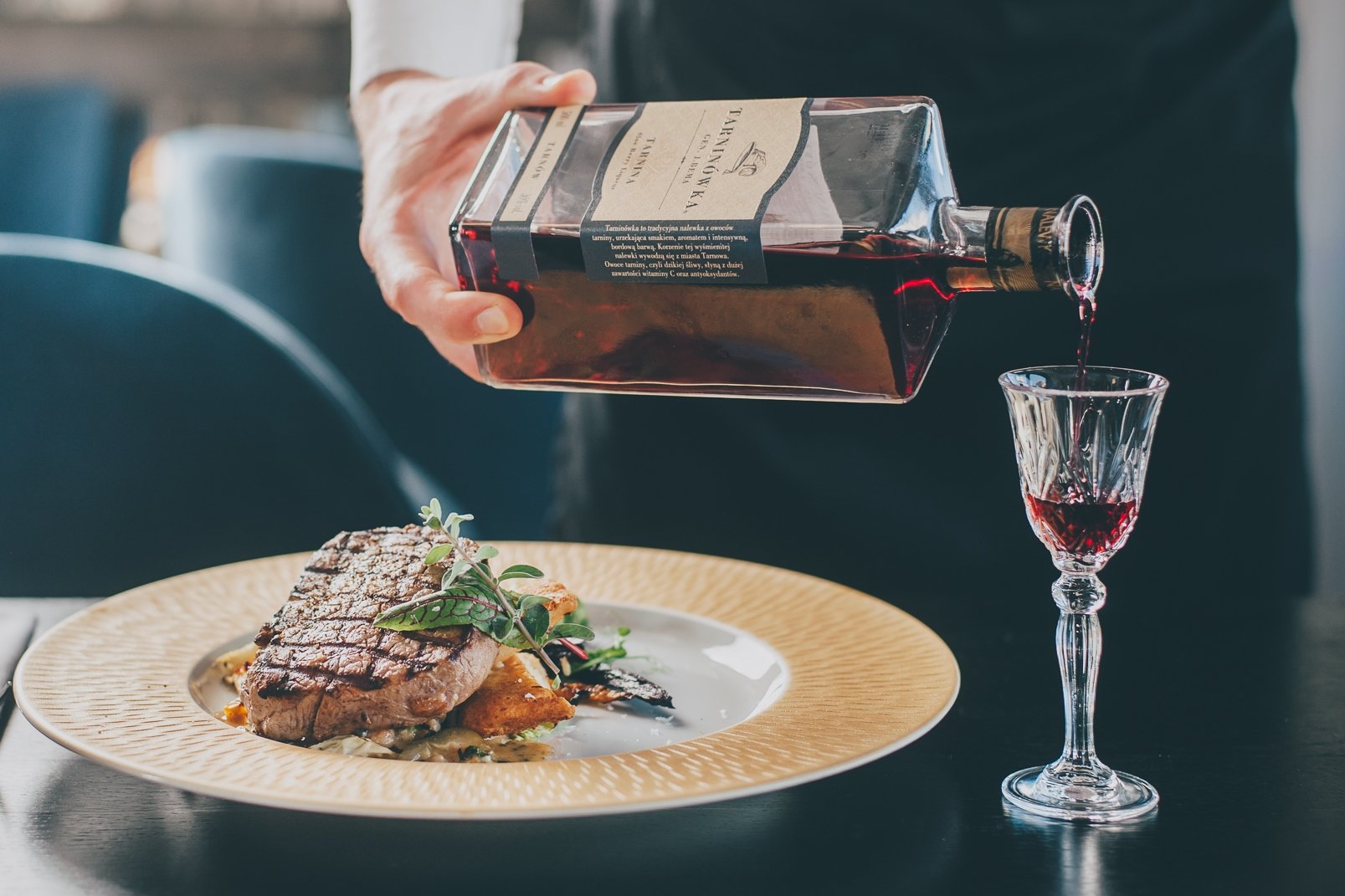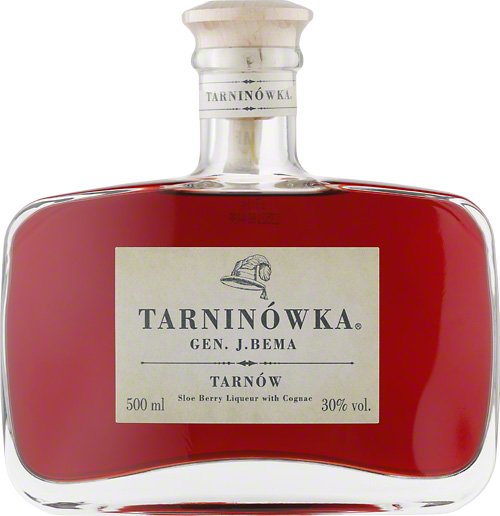 This traditional alcoholic drink is tied to the very name of the city, not to mention its founding story. Tarnów takes its name from 'tarnina' - a spiky shrub native to the region that produces a dark purple plum-like fruit. Commonly known in English as blackthorn or sloe, for centuries the fruit has been used locally to make alcoholic tinctures (nalewki), wines, teas and brandies; in fact its abundance is why a city was established here in the first place. As this is vodka country nowadays, Tarninówka is an infusion of sloes in vodka or rectified spirits. Essentially the local version of sloe gin, the best brand is General Bem's Tarninówka (Tarninówka Gen. Bema) and you should be able to sample it at all decent restaurants and bars, or buy yourself a bottle at any alcohol shop.
TRZECH KUMPLI
A strong editorial favourite, Trzech Kumpli is one of Poland's best craft breweries, started by three friends (trzech kumpli) from Tarnów's Mościce district. If you appreciate craft beer, particularly new wave IPAs, make sure to seek them out. Their most-awarded signature beer is called 'Pan IPAni' (a bit of wordplay meaning 'Mr. & Mrs.') - a unique and simply outstanding beer that doesn't fit into easy categorisation, but the brewers themselves consider it a wheat IPA. Also try their 'Misty' contemporary IPA and 'Oaty' oatmeal stout; you won't regret it (just look at all these enticing brews!).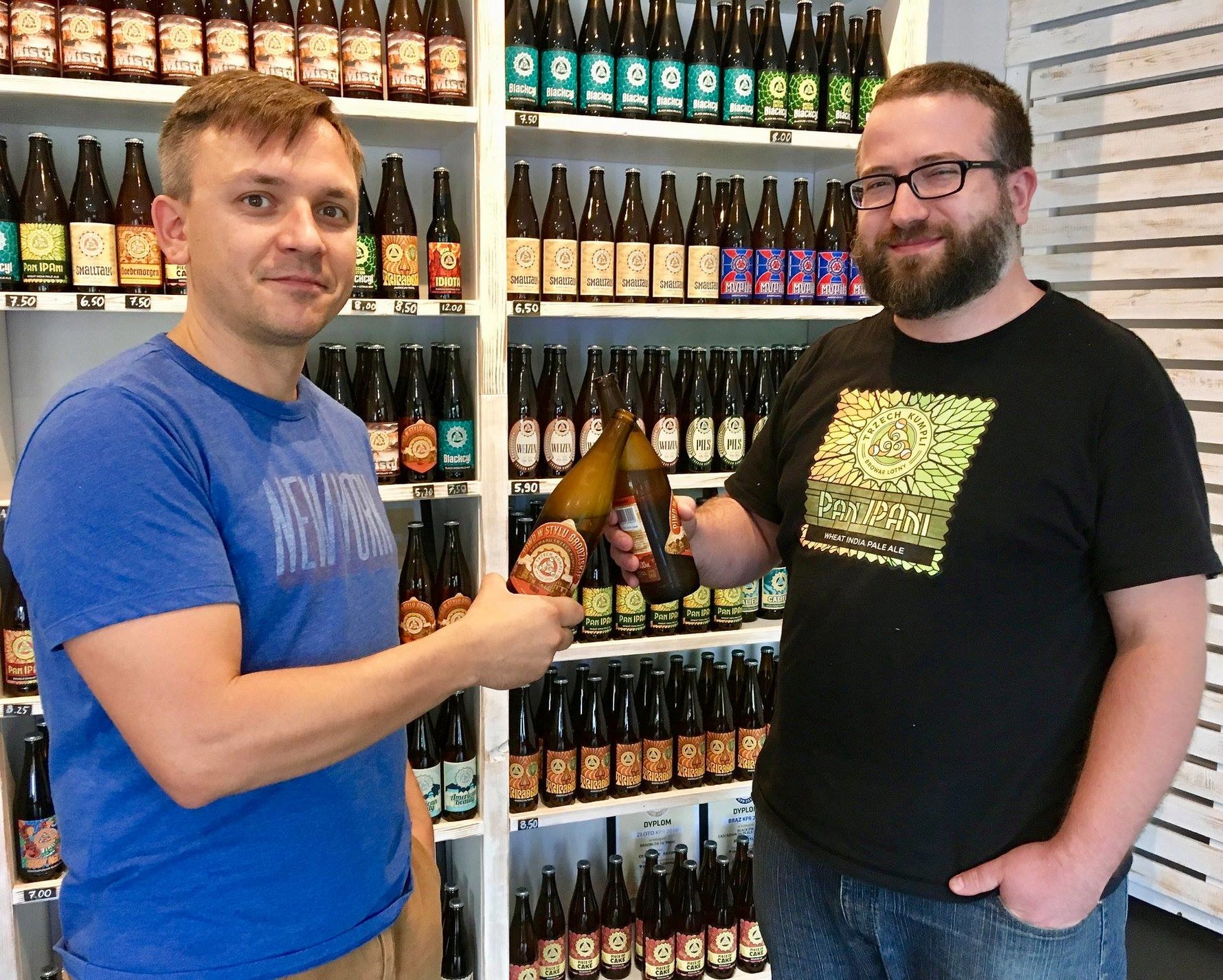 To taste Trzech Kumpli beers in Tarnów, head to Hybryda or Przepraszam on the market square, Haunted Haus or Śródmiejśce - two very cool bars right in the Old Town, or head to the official Trzech Kumpli shop in Mościce for take home bottles and brewery swag.
POLISH WINE COUNTRY
Vodka and beer are like the potatoes and cabbage of the Polish drinking diet, but what really sets Tarnów apart is that the region harbours the best wineries in the entire country. Thanks to its warm temperatures, long summers, sunny days and south-facing slopes, the Pogórze area just south of Tarnów is considered the Polish Napa Valley. With over a dozen small vineyards offering tours and tastings all within 35km of Tarnów amidst some simply beautiful countryside, it's the perfect area for an oenophile road trip. Find out more, including some of the best wineries to visit, by reading our special feature on Tarnów Enotourism.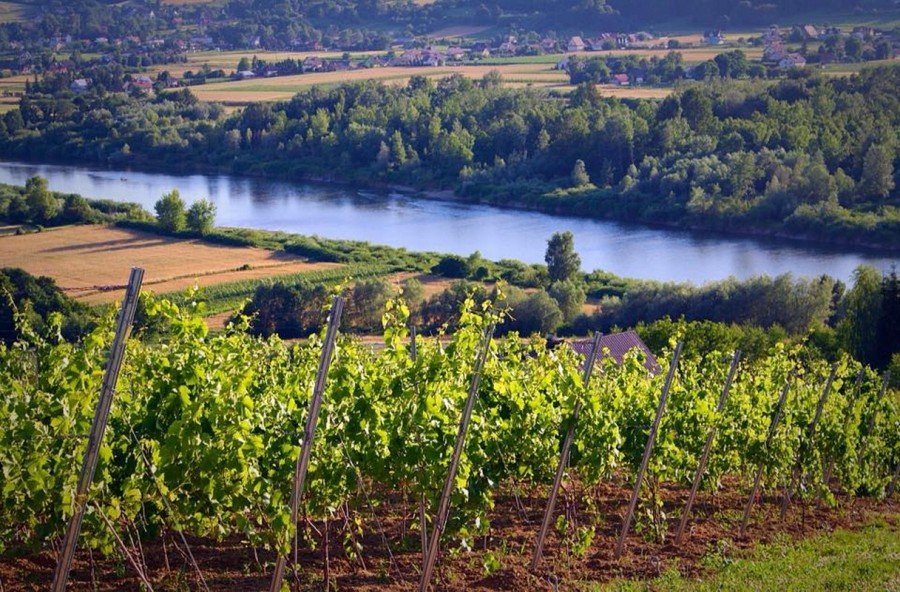 5. Easy to Get To
One of the primary advantages of a trip to Tarnów from Kraków is how easy it is to get there. About 80km to the east, thanks to the A4 highway (which is still toll-free in that direction) Tarnów can be easily reached by car in less than one hour.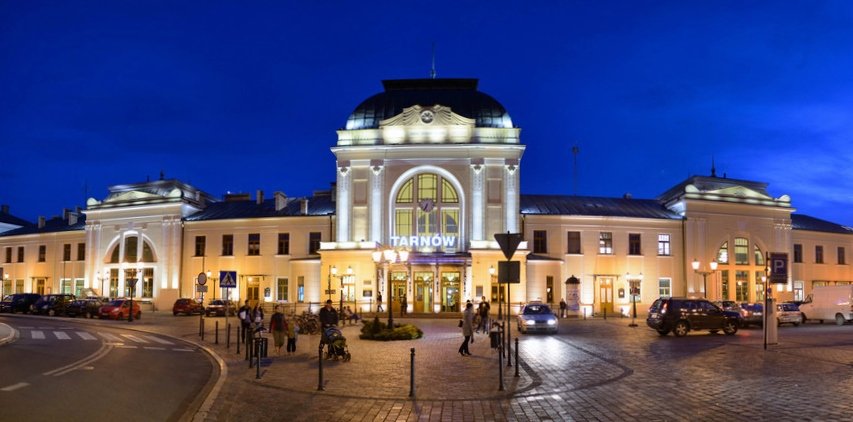 If you don't have a vehicle you'll be pleased to know that buses and trains run frequently from Kraków to Tarnów, but journey times vary. Use the route-planning site e-podroznik.pl to find exact connections. Both transport options drop you off about a 10-minute walk from the market square, during which you'll pass a few points of interest en route, including the Solar System Fountain, Székelys Gate and Ethnographic Museum. The train station itself is one of the most beautiful in the country and worth exploring on its own merits; inside seek out the original paintings of the Tatra and Pieniny Mountains decorating the walls, as well as additional art spaces - the BWA Gallery and Panorama Gallery.
More Information
If you're looking for more info on Tarnów, you're in luck, we have an entire online guide devoted to the city. We also publish printed Tarnów miniguides (download one for free here) which you can pick up in Kraków by writing to us at poland@inyourpocket.com, or snag one from the friendly folks at the Tourist Info point on the market square when you touch down in Tarnów. Also check out the City of Tarnów's English language travel portal for more insights. Happy trails!