**Zakrzówek has been redeveloped and will reopen (for swimming!) on June 22, 2023.

This fantastic reservoir just southwest of the city centre was serendipitously created when the limestone quarry operating here accidentally pierced the water table. A popular place for swimming, cliff diving and summer barbecues, as well as hiking and rock-climbing year-round, Zakrzówek is known for its irresistible blue and seemingly bottomless water, as well as the gorgeous views from atop its limestone bluffs. Unfortunately it has also been known as the frequent site of fatal accidents, forcing the city to commandeer a once-wild place and develop a safe and sanitised version for the masses.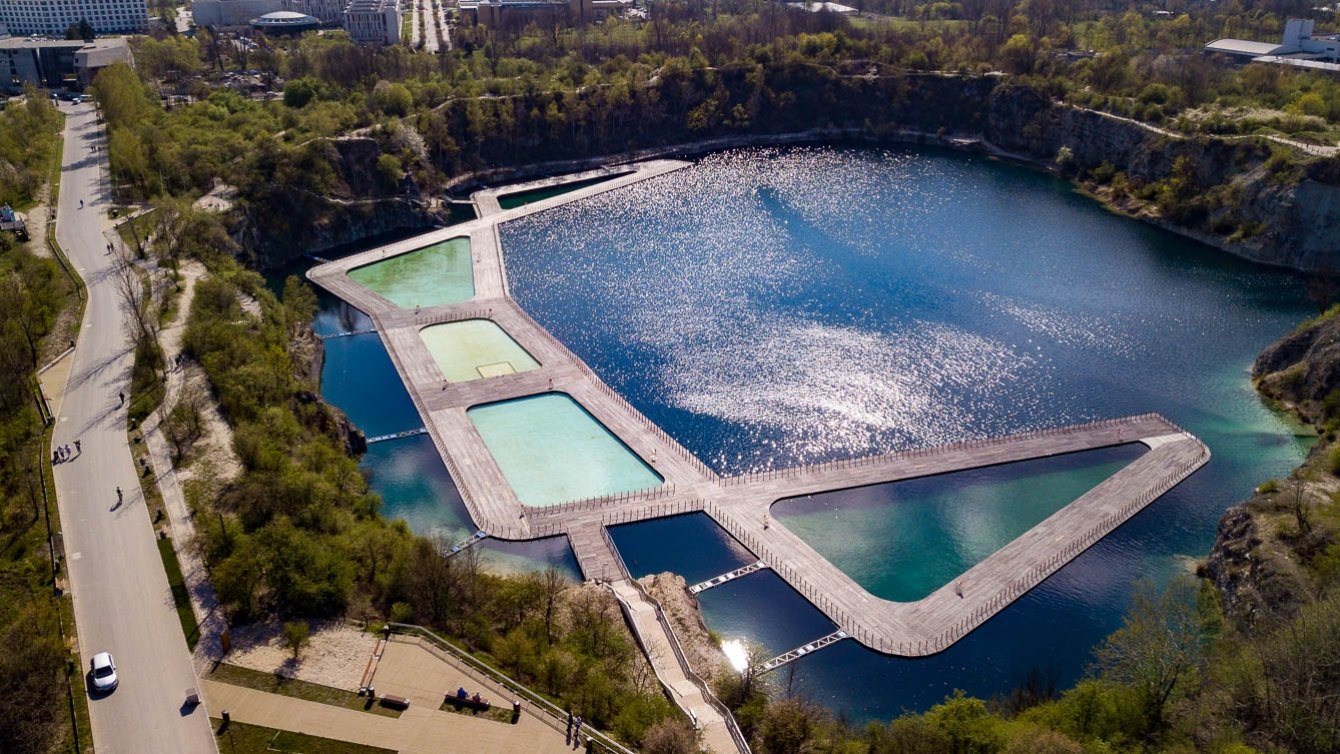 The new Zakrzówek debuts in 2023, opening June 22. Grumbling aside, the investment looks great and features five swimming pools of varying depths, set inside the quarry and connected by wide wooden floating docks; an entry fee must be paid to access the pools, which will have lifeguards on duty (open 10:00-18:00). There are also lots of new paths, benches at overlook points, much-needed waste bins, toilets, changing facilities, food trucks and a cafe.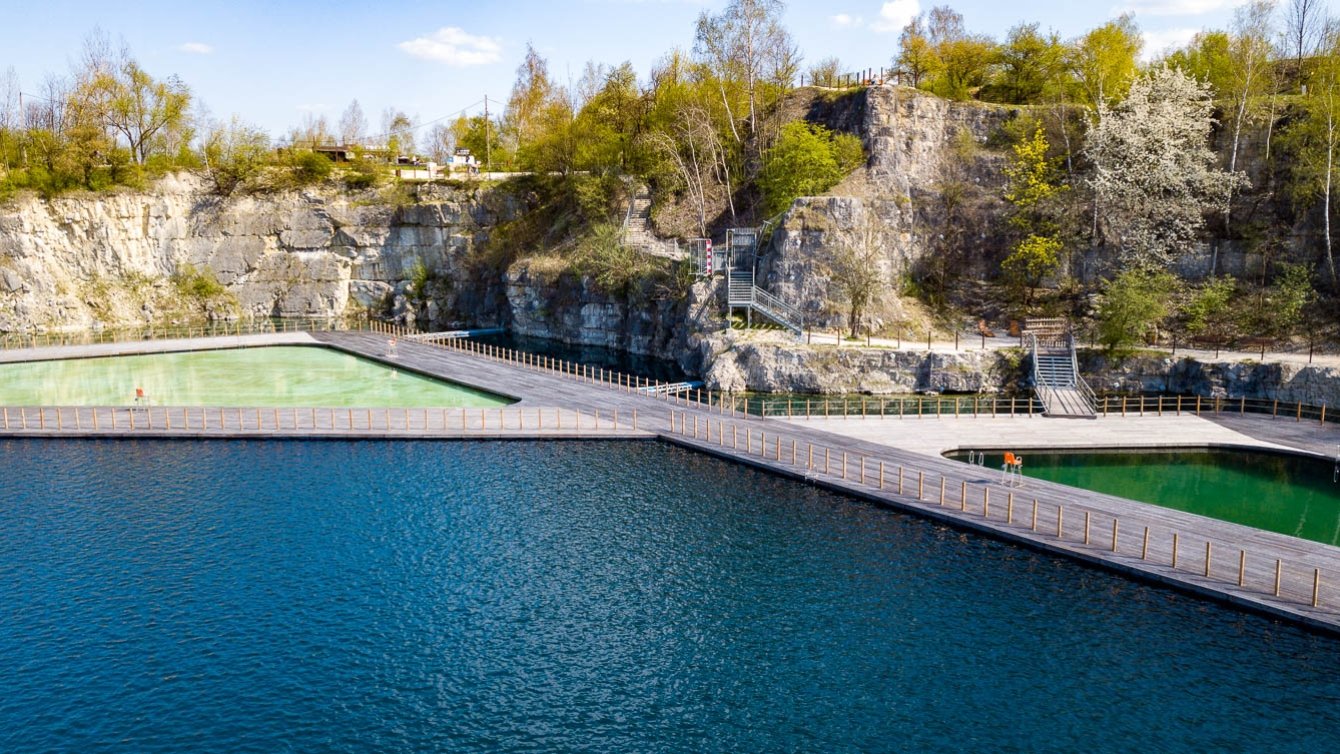 Long home to a scuba diving school, we suspect it too will reopen, but it's unclear when; with a depth of 7-21m/23-69ft, the bottom of Zakrzówek Quarry is cluttered with all kinds of things that shouldn't be there: several vehicles and sunken boats, including a small aircraft with two fake skeletons in the cockpit, as well as the former changing rooms of the quarry workers.
  Wawel Castle and the Old Town. The wooded area next to the quarry is also the fabled former stomping ground of Kraków's legendary alchemist and occultist 'Pan Twardowski,' who purportedly had his workshop in one of the caves - see if you can find it. In addition to several caves, intrepid adventurers may discover large, abandoned and very creepy Austrian bunkers carved in the cliffs (though most have been sealed off in recent years). There's even a whacked-out monument to Elvis Presley in the vicinity!
Getting to Zakrzówek
The closest tram stop is 'Norymberska,' which takes you to the pools and more developed south side of the quarry. For a wilder Zakrzówek, take the tram to 'Kapelanka' and enter via ul. Twardowskiego, or take a bus to 'Zielińskiego' (a requested stop) and enter via ul. Pietrusińskiego. Check live transport connections here.