The Michelin Guide has finally come to Slovenia! We recommend checking out the extensive Slovenia Gourmet coverage on The Slovenia.

Check all the winners of The Slovenia Restaurant Awards 2020 here! 


We recently had the pleasure of sitting down with acclaimed Slovene chef Bine Volčič at his newly opened restaurant, the wonderful Monstera Bistro in Ljubljana, to find out about his culinary inclinations, philosophy in the kitchen and more.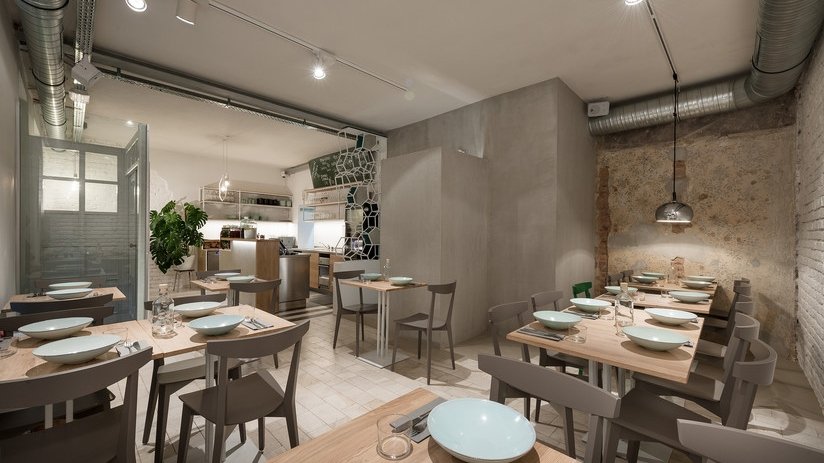 Who/what are your biggest culinary influences?
I'm classically trained in French cuisine, as I graduated from Le Cordon Bleu in Paris. That's the best culinary base you can get, but my palate loves Asian spices and tastes from around the world. My food is best described as fusion, however lately the Scandinavian philosophy of cooking influences me more and more.
Why zero-waste cuisine?
I've been introduced to this philosophy through my friendship with Finnish chef Sasu Laukkonnen, who was recently awarded a Michelin star. It's simple: why waste food, if it is edible and can offer a treat to your taste buds? So we aim to use the whole animal, not just steaks and fillets, we use vegetables from leafs and stems to the roots, with all peels in between. For example, they make great fried chips or you mix their dehydrated powder with salt for flavour enhancement. The zero-waste idea is truly a noble effort with which we show respect to our ingredients.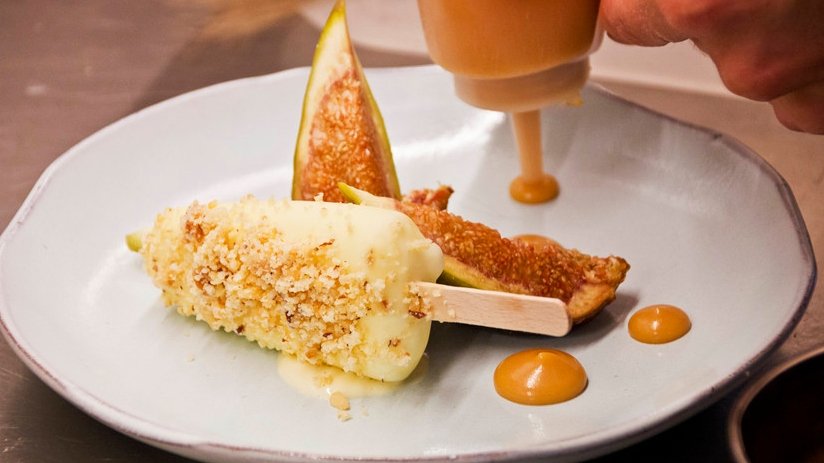 How do you come up with particular dishes?
Foremost I follow the seasons, ingredients that grow together normally pair well together. Then my experimental side kicks in… in general I have a habit of walking on the edge and my dishes reflect it – I like bold and intensive flavours, unexpected combinations and honest cooking which means that I don't exaggerate with techniques and avoid "special effects" that don't complement the ingredients.
What's the best season for local ingredients in Ljubljana?
I'm lucky to have good access to high quality ingredients; fresh veggies are available from spring till late autumn, however in the winter, there are home-made pickled goodies, fishing and hunting season, etc.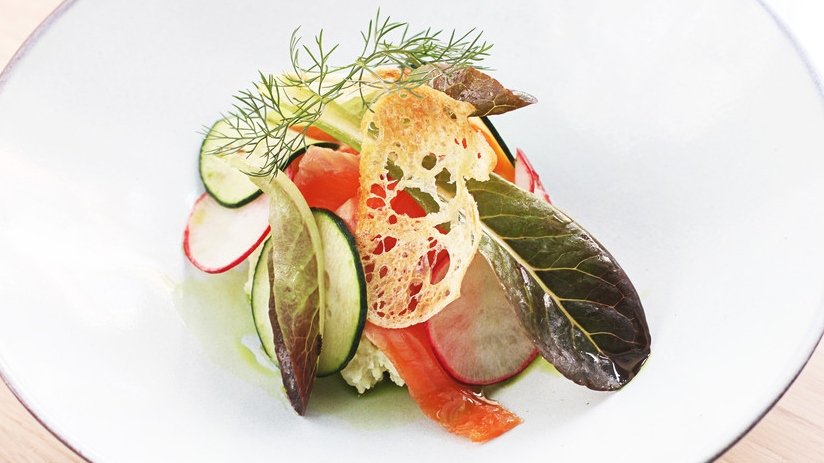 What's your single favourite ingredient to work with at the moment?
I'm exploring the overlooked meat parts, that butchers and cooks used to throw away, like bone marrow. The taste and texture are incredible. I'm also experimenting with the 'Monstera fruit' and I'm creating our 'brand dessert' with it. Its taste is a mix of pineapple, banana, kiwi and strawberries, awesome!
What makes dining at Monstera Bistro a unique experience?
We cook with our heart and we bring the best out of best seasonal ingredients. I invite guests to broaden their food horizons and I'm happy that they trust us, since we offer only a surprise 5- or 7-course tasting menu. The atmosphere is relaxed and casual, I love it when the bistro gets loud in the evenings.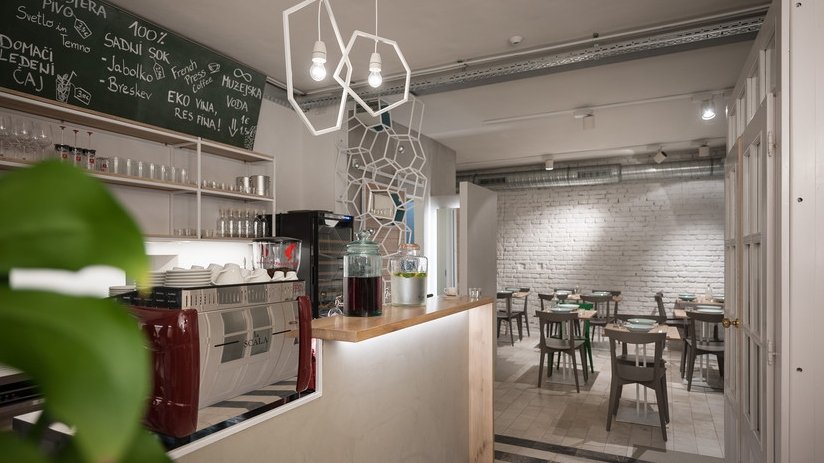 What's your favourite aspect of cooking?
Cooking for me is expressing emotion through taste, it's one of the most powerful senses. We have a saying that 'love goes through the stomach', and I totally believe it. If you're in a good mood and want to please your guest, the food will taste incredible. That's why everyone loves their (grand)mom's cooking.
What is the 'Ljubljana Breakfast'?
This is my version of a perfect brunch dish to start the day: a toasted brioche bun with cheese 'n' herbs spread, a poached egg, crunchy bacon and freshly picked salad on top. We have locals coming for brunch birthday parties at 10am toasting with a glass of champagne, it's just the perfect vibe for the morning hours.