Opened in 1979, Olimpija Burek has seen Slovenia leave Yugoslavia and join the European Union, outlasted five US presidents (or even six if you want to count the husband of Melania Trump) and seen Ljubljana become one of the greenest, most liveable cities in the world. Long one of our personal favourite snack spots, you don't need to trust our culinary opinion though, as Olimpija Burek has been chosen by locals as the best burek and fast food spot in town in each and every one of our Best of Ljubljana competitions, held annually since 2010.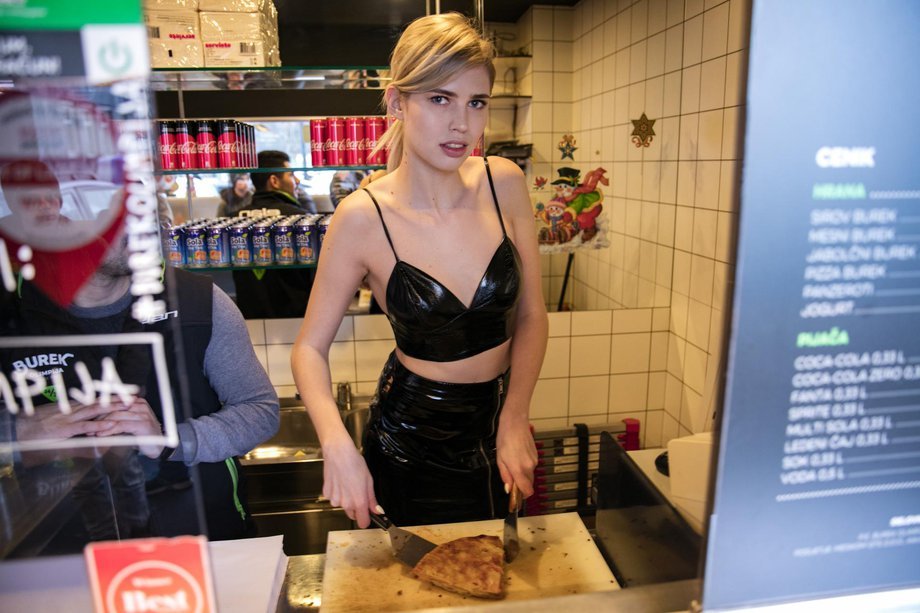 Need more recommendations? Slovenia's popular president (and by far the most entertaining world leader to follow on Instagram), the one and only Borut Pahor is known to drop by and grab a quick bite from time to time, while Spain's most read daily newspaper El Pais has even named Olimpija Burek as one of the places in Slovenia that everyone should visit. Still not convinced? Olimpija also holds the distinction of being the first, and to the best of our knowledge still only, burek joint to ever be featured in Playboy magazine! ​​​​​​

All told, they've served up more than five million slices to date, and show no signs of slowing down any time soon. To the contrary, in recent years they've even been expanding their offering, which now includes potato and apple filling and hemp flour dough, among other innovations. Playboy? Millions of slices? Hemp flour? It was clear that we needed to investigate this local institution more closely than had been possible during our regular late night snack runs, so we went straight to the source with our questions, one of the folks behind the legendary green takeaway window, Jusuf Nuriši.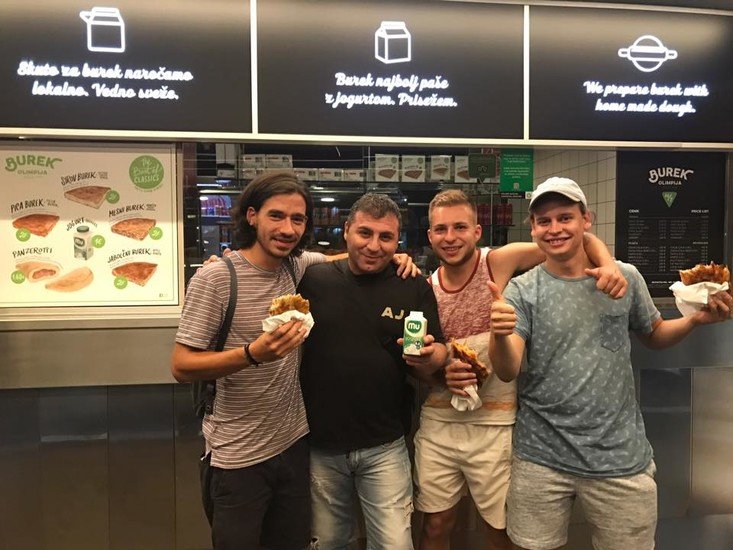 Our first, and most obvious, question: How did Olimpija Burek end up on the pages of Playboy?
Hahaha. Well, it seems that beautiful Slavic women also love our burek. What else can I say?
Fair enough! Now, for our readers who might be unfamiliar, can you explain exactly what burek is?
In its most basic form, it's a pastry or savoury pie, made with layers of thin flakey dough, and most commonly filled with cheese or meat.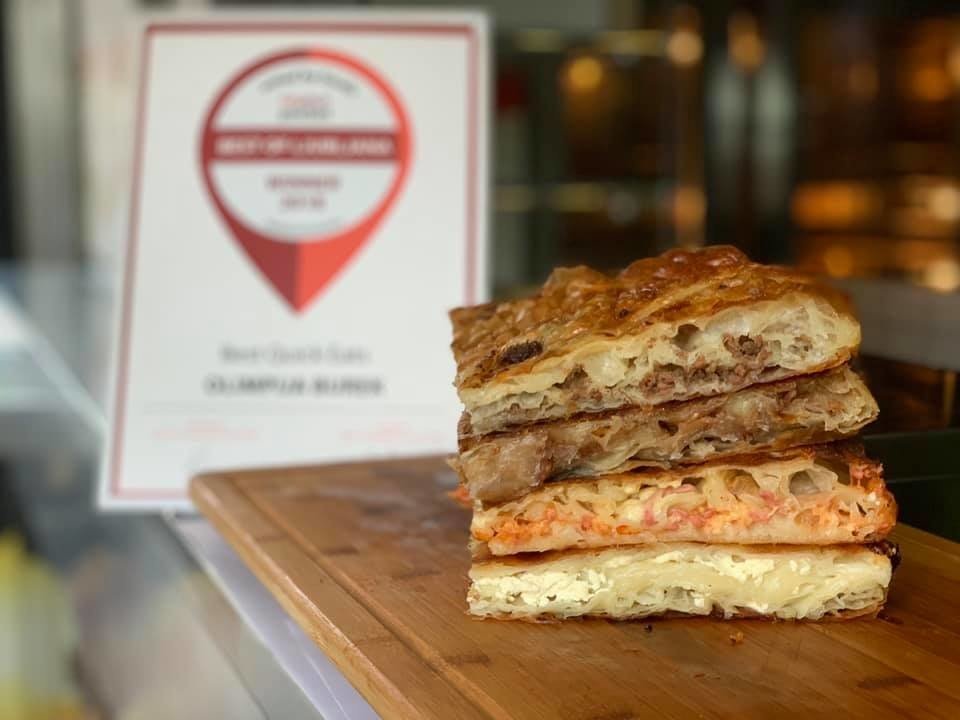 What do you say to those who claim that burek is simply Turkish?
Well, it's of course true that burek has its origins in Turkish cuisine, but as a typical 'street food snack' it has anchored itself deep in the hearts of its many fans across the Western Balkans, including Slovenia, and nowadays even further across the continent. And after more than 40 years of serving Ljubljana locals, I think it's fair to say that Olimpija Burek is a true Slovenian phenomenon.
We agree! And in fact, Olimpija has been voted by locals as the best burek in town in each and every competition we've ever held. What's the secret?
I don't know if there's one single 'secret', but I do think that our burek is simply the best thanks to the ingredients we use and the way we prepare it. We get the most essential ingredients, cheese and curd, directly from farmers in the nearby Kamnik Alps, and in our preparation we never use artificial colours, flavours or preservatives. And our burek is never - absolutely never - frozen. So you can say that they are just naturally delicious!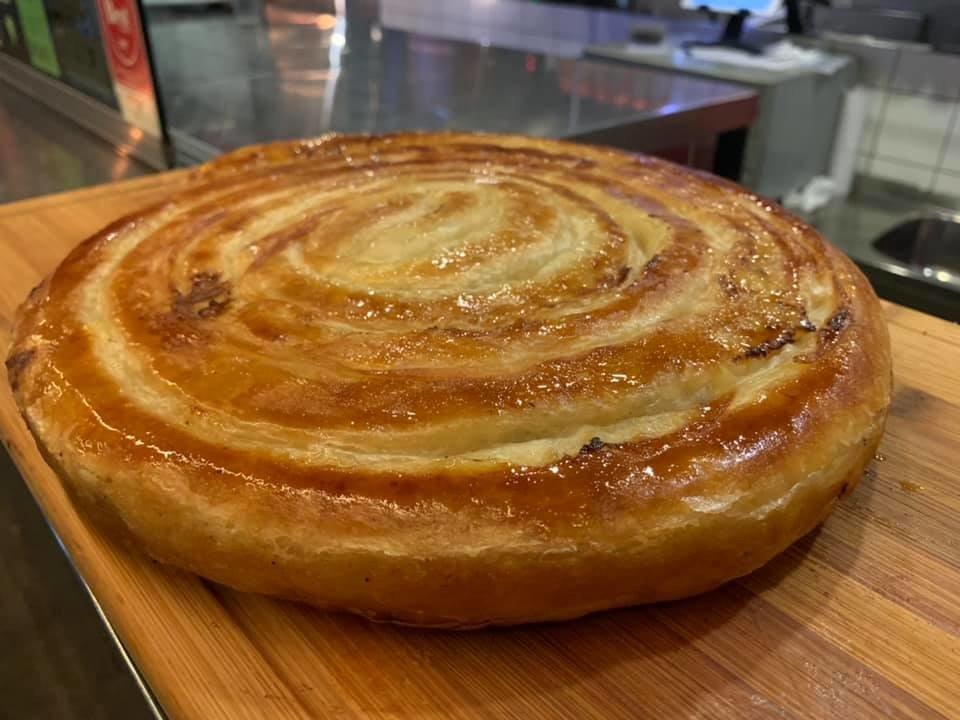 Can we get the recipe?
That's unfortunately not something I can share, other than to say that the burek-making knowhow has been passed from generation to generation, and the recipe we use goes all the way back to 1923, which makes the burek prepared today almost identical to that from a century ago.
We prefer our (cheese or potato) burek in the mornings, but it seems to be most popular as a late night snack. When will we find the longest queues outside your window?
As one of the few places in Ljubljana that is open nonstop, every day of the year, it's not uncommon to have people coming by for a snack at any time of day. In the wee hours on Friday or Saturday nights it's quite common to see a small queue, especially if some concert has just ended or the clubs have just closed.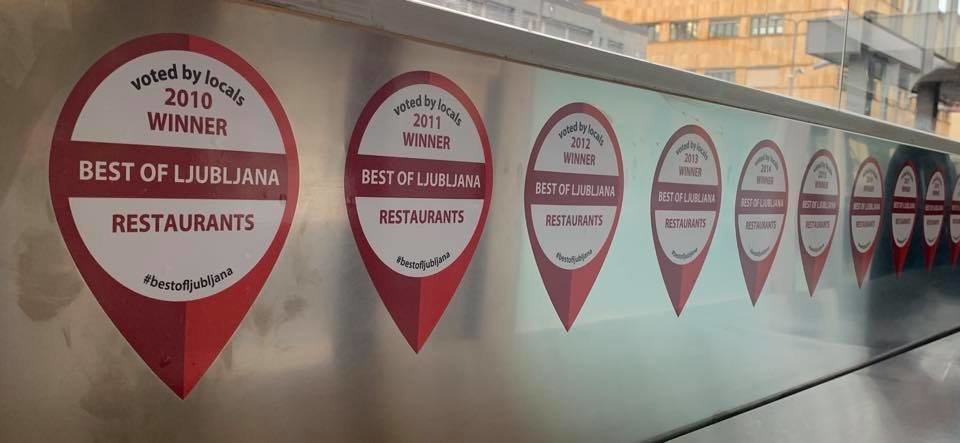 What's more popular: cheese, meat or pizza burek?
All of them are quite popular in their own right. Although if you look at what people like to eat throughout the day, it's clear that cheese burek is much more popular in the mornings, while our customers buy the most pizza burek in the evenings.
Do you have a favourite of the three?
I of course love them all, as well as apple and potato, so even for me it depends on the time of day or what I feel like eating at the moment.
What goes best with burek?
Definitely yoghurt, which is one of the reasons why it is such a popular snack for breakfast, lunch or dinner. And also of course a big appetite.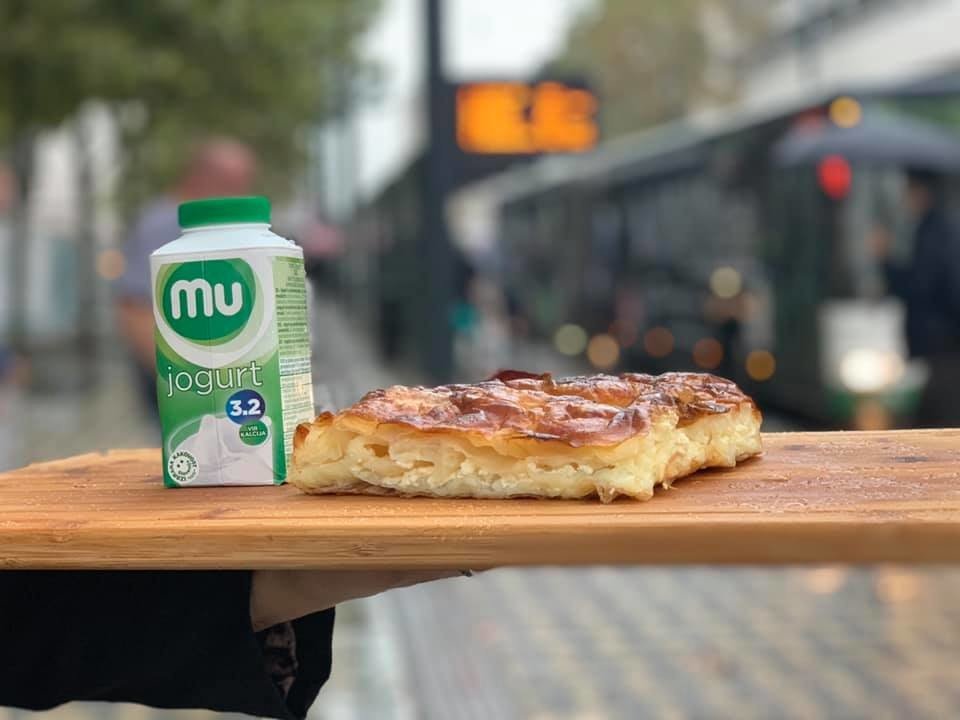 Any final words for our readers?
Dober tek! U slast! Bon appétit! Guten Appetit! Dig in!

Want to find out more about burek in Ljubljana? You can read our full description of Olimpija Burek here, and browse our Best of Ljubljana competitions, including the first ever 'Battle of Burek!' here.