CORONAVIRUS UPDATE: In her heavily scented Slovene accent and characteristically shaded eyes, the first lady recently released a video thanking medical workers and others currently in battle with the "silent enemy", referring to the coronavirus COVID-19 epidemic.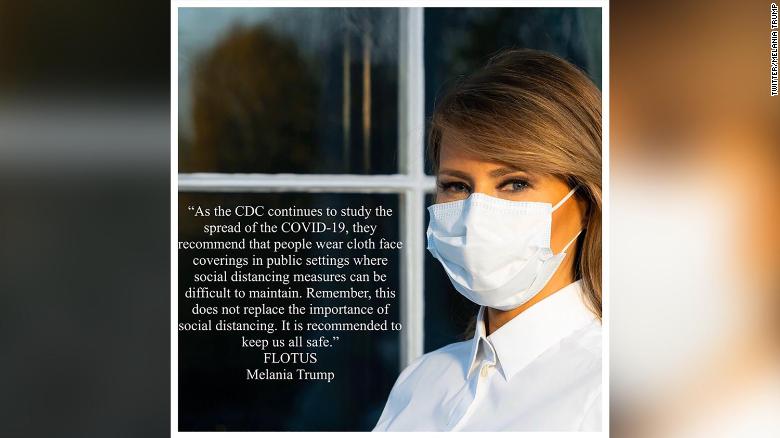 America's First Lady Born in Slovenia
As Donald Trump became the 45th president of the United States on 20 January, 2017, his wife became the first foreign-born first lady since the London-born Louisa Johnson, wife of John Quincy Adams, president of the United Stated between 1825 and 1829. Now where was Melania born, we hear you squeal? Donald Trump's good wife was born in none other than our beloved Slovenia.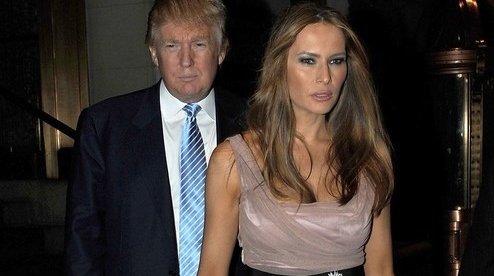 Young Melania Trump in Slovenia
Born on April 26th 1970 near Sevnica, Melanija Knavs was the daughter of a car dealer and a fashion designer (or garment factory worker, depending on which story you believe). She started modelling at the age of five, but was generally considered a well-mannered and shy child. Melanija went on to study design and architecture at Ljubljana University, but not long after graduating she would be snapped up by a modelling agency in Milan. She mostly worked there and in Paris, but before long she was snapped by the Stateside market.
Melania Moves to New York City
She relocated to New York City in 1996, and quickly rose to the top of the modelling world. Melanija was featured in Sports Illustrated, Vanity Fair, Elle and many more. If it is a big name in modelling, she has been there. Unlike many youngsters that enter the glamorous world of New York modelling, Melanija wasn't much of a party animal, instead preferring to focus on her career. She did eventually relent (not until 1998) and go to a party though, and it was here that she would meet her future husband. Step forward Donald Trump.
 
Marrying Donald Trump
Donald wanted her number, but Melanija wasn't interested. Instead, she asked for his number. He gave her exactly that, although because he's Donald Trump he gave her an entire Rolodex of numbers (business, home, yacht, lord knows what else). A few days later she called him, and the rest is history. By 2005 Melanija Knavs became Melania Trump, Donald's third and final (to date) wife.

If you've ever heard of Donald Trump, you'd be fairly safe in assuming that the wedding was a fairly lavish affair. Shaquille O'Neal, P-Diddy (or Puff Daddy to us oldies), Heidi Klum, the Clintons and many more were at the ceremony, where none other than Billy Joel serenaded the happy couple. Melania's dress wasn't just a pick up from the high street either, costing a reported $200,000 and coming complete with a 13 foot long train. The embroidery on the dress alone took 550 hours of labour, which is more than 22 days. The cake was a 50-pound orange Grand Marnier monster, which also happened to come with 3,000 roses because what says love like a big cake with loads of roses?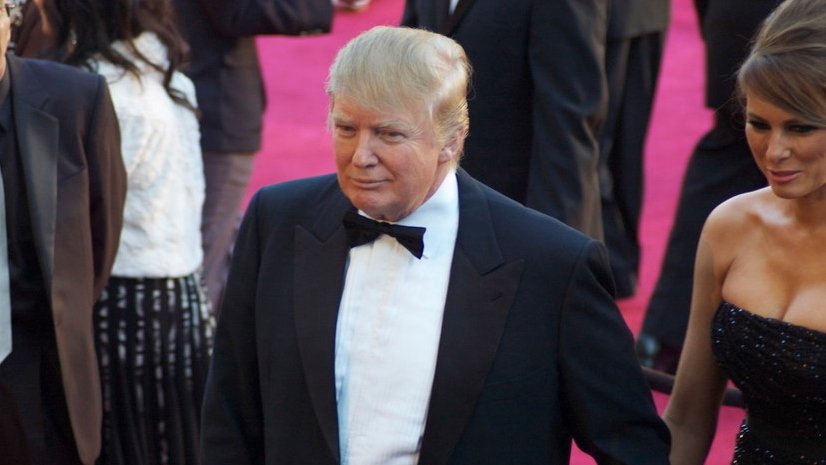 The newlyweds had their first child in 2006, with the birth of Barron William Trump. Before giving birth Melania returned to the modelling world to pose in all her seven-months pregnant glory on the stairs of Donald's private jet. Along with raising Barron, Melania has launched various careers of her own. 2010 saw her release her own jewellery collection on QVC (televised home shopping channel) entitled 'Melania Timepieces and Jewelry'. This sold out in 45 minutes. This was followed in 2013 by her skin care collection, 'Melania Caviar Complexe C6'. Melania claims that Barron uses this on a daily basis, and this is why his skin is so soft. We haven't had the pleasure of using it yet, but watch this space.

Regardless of your thoughts on Donald Trump, Melania Trump is well on her way to displacing Slavoj Žižek and Martin Strel as the best known Slovenian on the planet. Aesthetically speaking, we're pretty happy with this. If Trump does indeed win the election the camera will inevitably focus on Melania and more eyes will turn towards our delightful Slovenia than ever before, and what better ambassador than a hard-working, astonishingly elegant mother such as Melania Trump?

If you enjoyed this, and you enjoy the prospect of conquering a Slavic woman yourself one day, do read our 11 Tips on Dating Slavic Women. If Donald can do it, why can't you?!