Best Burgers in Ljubljana 2023

As versatile as a pizza, and just as much loved, the humble burger can also be found on menus across the country and not just specialised burger joints and big chains. Burgers may be considered an American food, but as they're enjoyed all around the world they can comfortably change their style as often as Madonna. From a plain patty to a fully loaded beast with pineapple, blue cheese, bacon, or avocado - and where do you stand on the pickle, in or out? And then there's the sides… straight cut fries, crinkle cut, sweet potato, slaw, or our personal favourite, onion rings. The choice is endless!

However you enjoy yours, and whatever you choose to accompany it, the finalists of our Best of Ljubljana Burger category have every kind of combo you can dream of. A fast food favourite and a permanent fixture on our list of Ljubljana's Best Burgers, the key to the American-style burgers' popularity begins with the homemade potato buns and ends with a mandatory side-order of real French fries, whilst the mouthwatering images frequently posted to their Facebook page don't hurt either. Everything is cooked fresh, so it's not as fast as some rivals, but you get a pager when you place your order that'll buzz and flash when it's time to pick your meal up. While you're waiting, just relax with a soft drink or beer. Read more...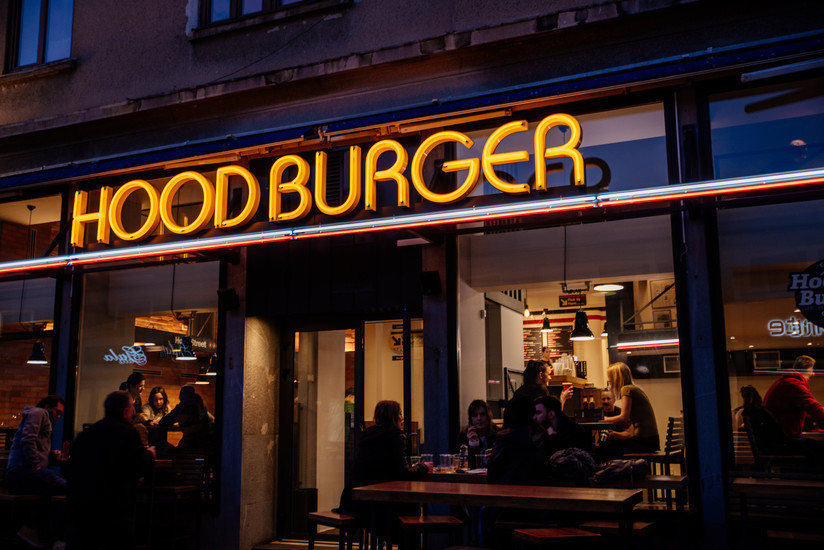 Rex bistro burger

Lars and Sven Burgers
Voted the best burger joint by Ljubljana In Your Pocket readers for the past three years, the trip to Lars & Sven is well worth the effort for lovers of America's most famous culinary contribution to the world. In addition to cooking up arguably the best burgers in town, Lars & Sven prides itself on sustainable, socially-conscious business practices, which means sourcing organic ingredients from local butchers and nearby farms and baked goods from the Janez Levec Institute for people with special needs. Read more...


Hot Horse
The legendary Horseburger is not only an original Slovenian creation, it's also healthy, low in fat and rich in protein and iron, the only drawback for some being that it's called a Horseburger because that's what it is. Now boasting a bigger menu than ever before including wraps, steaks, hot dogs (don't worry, it's only horse meat inside), Colt Strips and delicious horse spread, all of which come with a fabulous choice of toppings and condiments, Hot Horse's iconic status is genuinely down to the quality of the food it makes and has very little if anything at all to do with the novelty. Read more...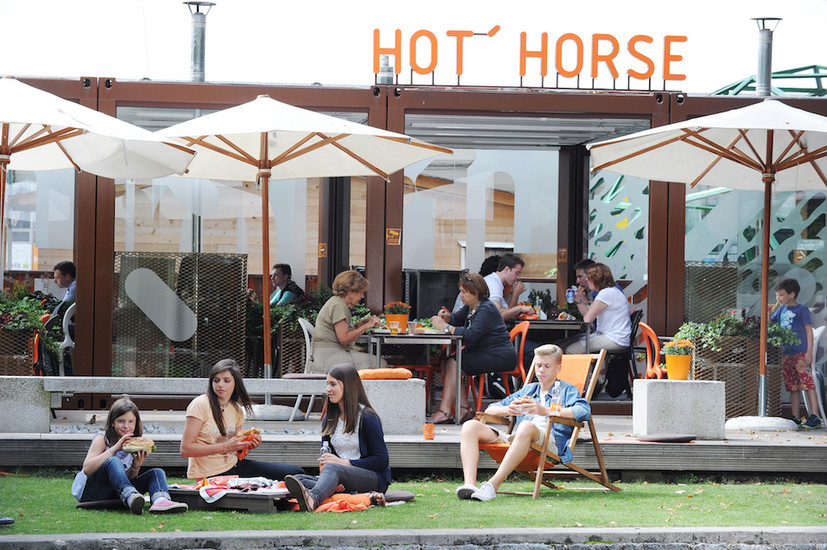 Park Žibert Drive In


Zbornica
We didn't believe the hype, but all it took was a single visit to make Zbornica one of our favourite eateries in Ljubljana. It all starts with the friendly, welcoming and often exuberant service, which makes you feel like an old regular even if you've never set foot in the place before. And the food, oh my! The competition is stiff, but you won't find a better burger in the city, which are made all the more palatable by their pocket-friendly prices and a €1 side of fries. Read more...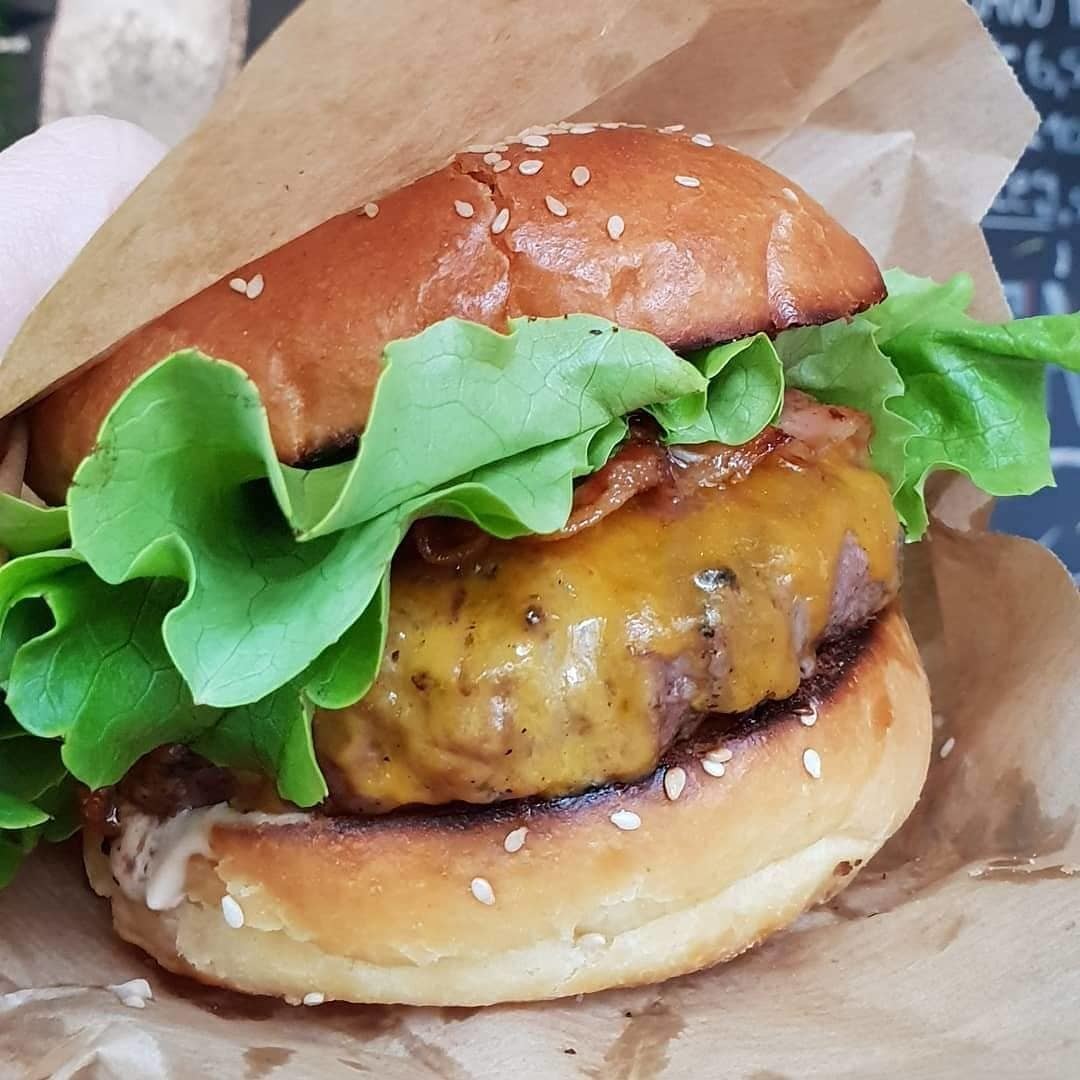 Pivnica Union
Part of the Union complex, this great restaurant has a menu well worth checking out. You'll find quick bites such as burgers and salads, or for more hearty dishes there's a great selection of meat, poultry and stews to choose from. Being connected to a brewery there's no surprise to find a wide selection of beers to choose from to accompany your meal. They also cleverly incorporates some of the different beers into the recipes to create some seriously tasty dishes such as; beer battered anchovies, beer sausages, spicy beer sauces and more! Read more...


Ajda Premium Burger
Open around the clock almost without interruption for the last 30 years, you can rest assured that Ajda will always be there to satisfy your fast food needs, and nothing quite hits the spot like one of their burgers! You can also tuck into a selection of Balkan-style grilled dishes such as čevapčiči and pljeskavica as well as of course slices of delicious burek. Read more...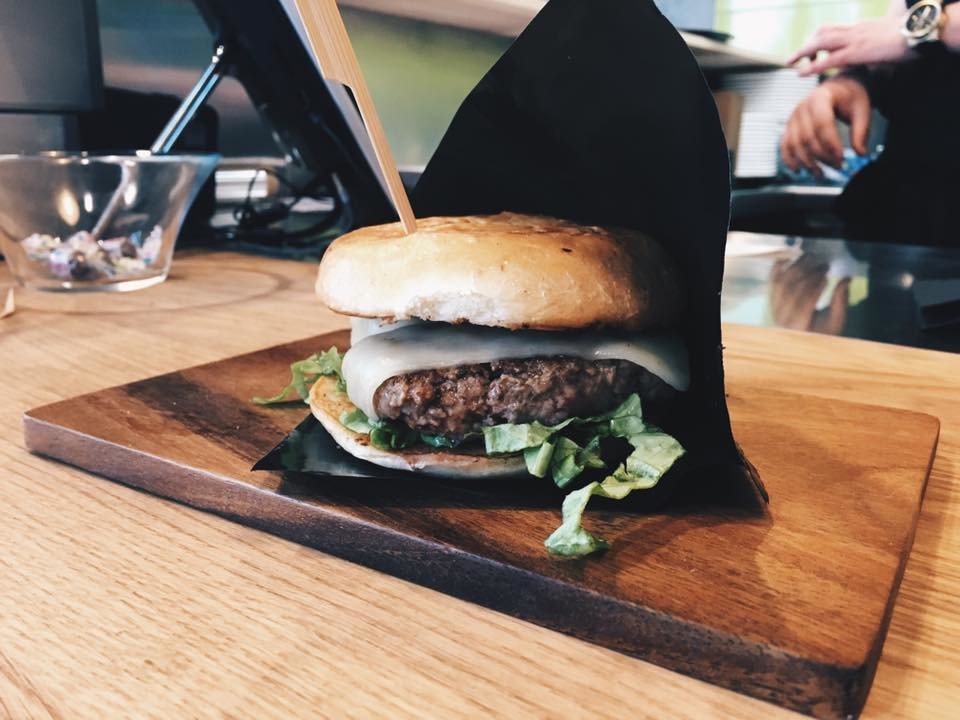 McDonald's
Ljubljana's contribution to arguably the most popular fast food chain in the world offers a reliable and strangely soothing menu for when you want a taste of home, wherever that may be. With plenty of locations around the city, all offering free WiFi, friendly service and smiles for the whole family. Read more...


Super Pšanc Burger
After several years as one of greater Ljubljana's more popular food trucks, Super Pšanc now has a permanent home on Trubarjeva Cesta in the city centre. Immediately recognisable thanks to its superhero mascot - a masked, caped crusading anthropomorphic chicken - Super Pšanc turns out some of the tastiest burgers in town. What's the secret? They wouldn't tell us the details, but everything else on their menu is just as tasty! Read more...