Best of Ljubljana: Best Cafe Terrace 2023
We try not to play favourites here at Ljubljana In Your Pocket, but when pushed we might just blurt out that the city's array of caffeine-filled terraces is the best part of life in this magical town. The centre is chock-full of character-packed cafes lining both banks of the Ljubljanica, while no Ljubljana neighbourhood is complete without a handful of idyllic spots in which to while away the day with a cup of coffee, before whiling away the evening with something a little stronger. Put simply, Ljubljana is the greatest city in the world if you enjoy sitting outside with a cup of the good stuff as the conversation flows.

Every single attempt to compile a list of the best cafe terraces that Ljubljana has to offer will throw up different names, and plenty are missing here that could just as easily top alternative lists. But here they are, this year's finalists. Which one will you vote for?
Just a skip away from the hustle and bustle of the city centre, Vrt Lili Novy offers visitors a calm sanctuary where they can enjoy a wide range of sweet treats, hot and cold beverages, and this location lends itself perfectly for an afternoon glass of wine. The venue also hosts music evenings and culinary events. We've come to expect the best from the Kaval Group, and once again they do not disappoint. Read more...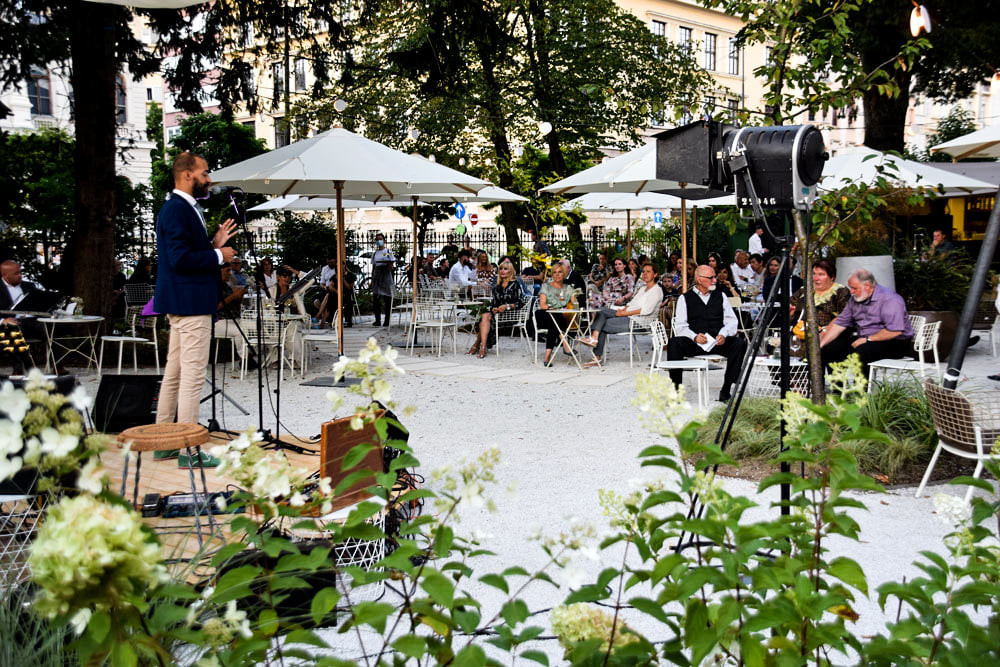 Overlooking the city from one of the best vantage points possible, sits the wonderful Grajska kavarna, where you'll find home-made natural juices, top-quality wines, freshly prepared snacks and some truly exquisite sweet treats waiting for you. And of course, superb coffee that you can sip as you relax and soak up the atmosphere of one of Slovenia's most loved castles.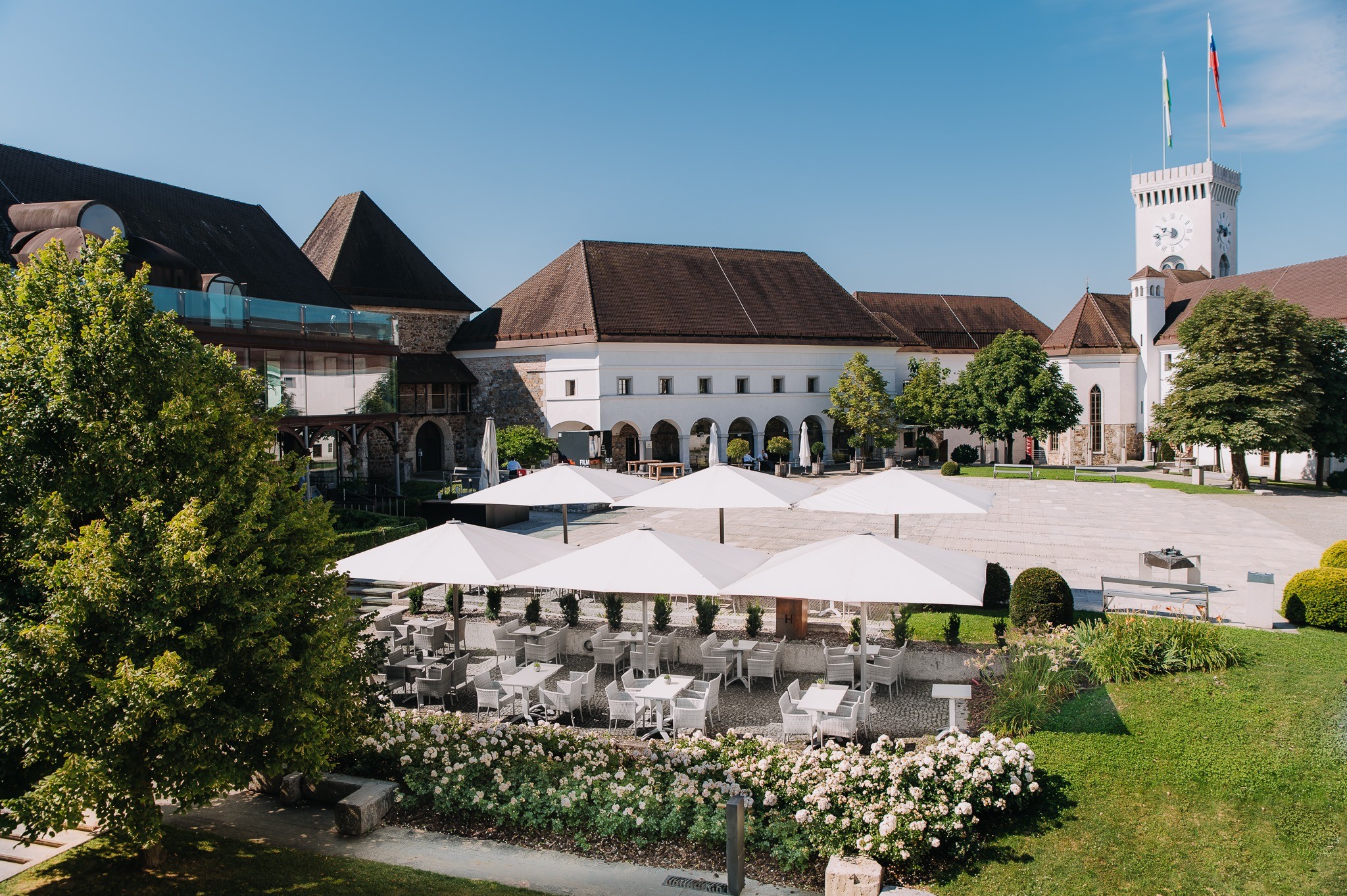 Set beside a pond in the south west part of Tivoli Park, this popular café is a calm oasis walking distance from the city centre. Open all day, Čolnarna offers something for everyone. Relax with a coffee and muffin in the morning, grab a sandwich for lunch or indulge in a delicious sweet treat for afternoon tea. Especially well-suited for families and children, nearby are outdoor play areas, there's a kid's corner inside and Čolnarna has ice cream - the ultimate treat (bribe). Not just for families, it's also a romantic spot to catch the sunset with a cocktail and look out for the regular live music nights.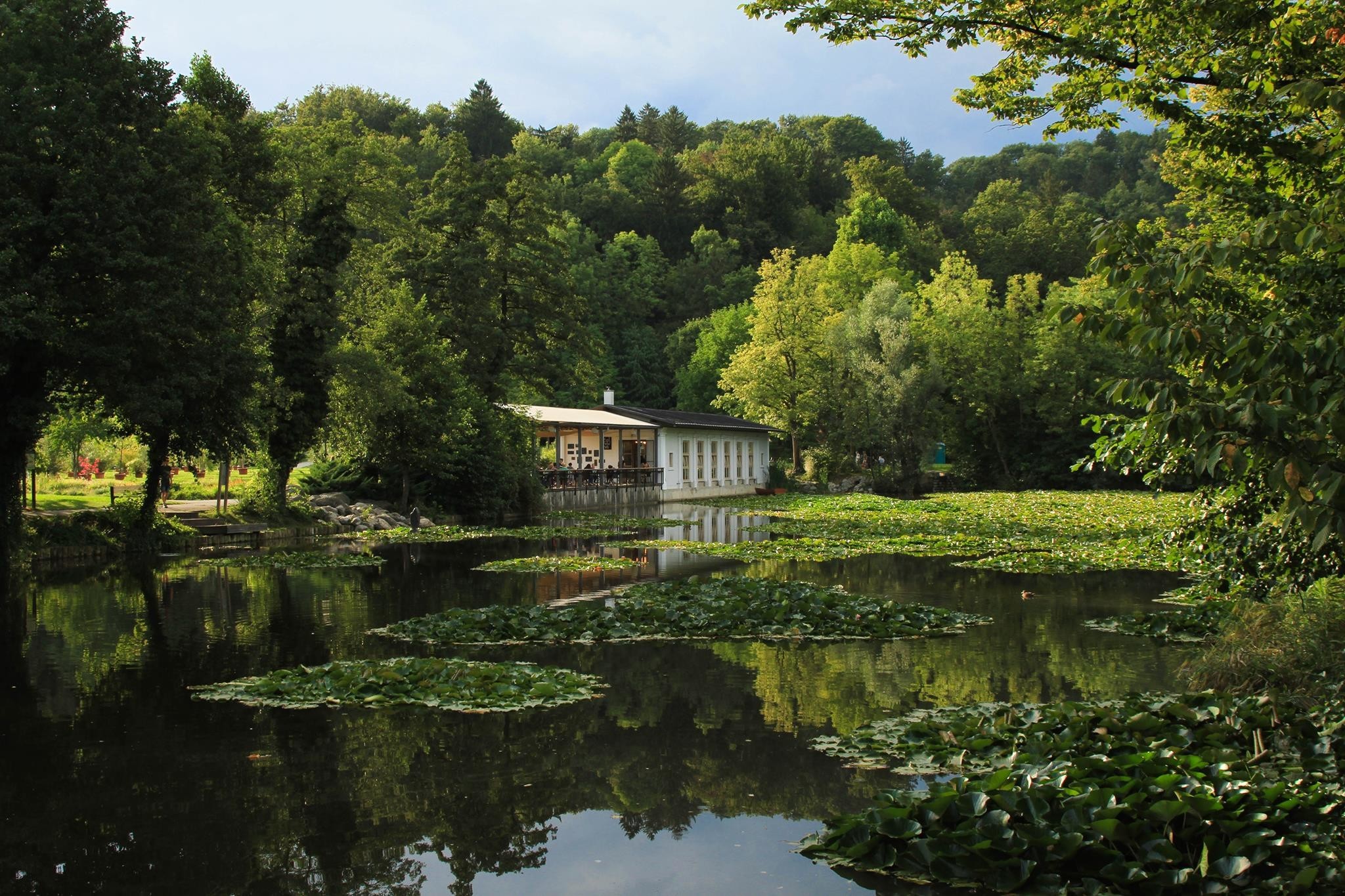 Occupying some prime real estate on Kongresni Trg, Platana offer everything you would expect from a classy bar and bistro in the centre of town. Superb coffee, freshly-squeezed juices and a variety of a wines and champagnes are on offer among other things, but it really is the shaded outdoor seating that is the big pull. We can't think of a better place to sit and watch the beautiful people stroll by on an afternoon. A variety of breakfasts, snacks, sandwiches and cigars are also available.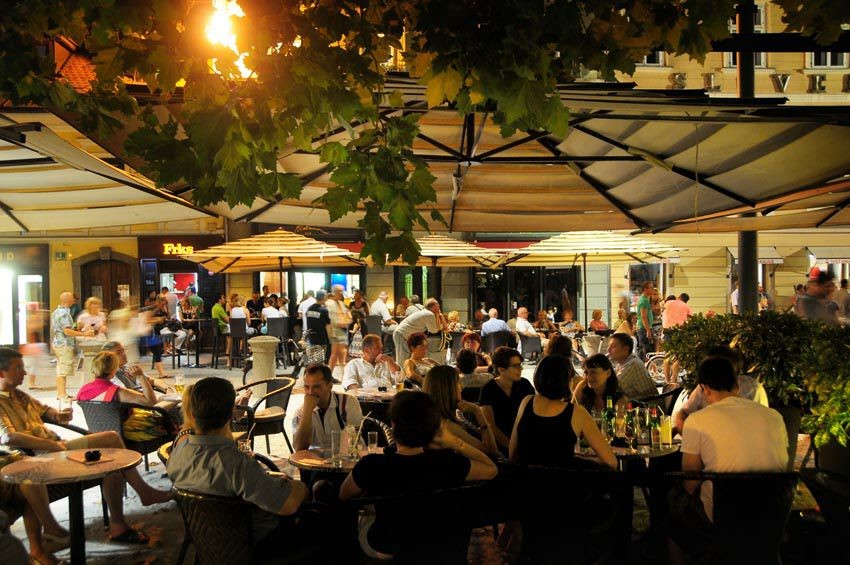 After being shuttered for nearly a decade, the best views in the city are once again open to the public. Occupying the top floor of Ljubljana's famed Neboticnik building, the highest residential structure in Europe when it opened in 1933, the terrace's 360° views from the Alps to the castle to the mountains in the south are truly breathtaking, and the coffee, cocktails and homemade cakes are worth trying as well. This is an absolute must for all visitors to the city.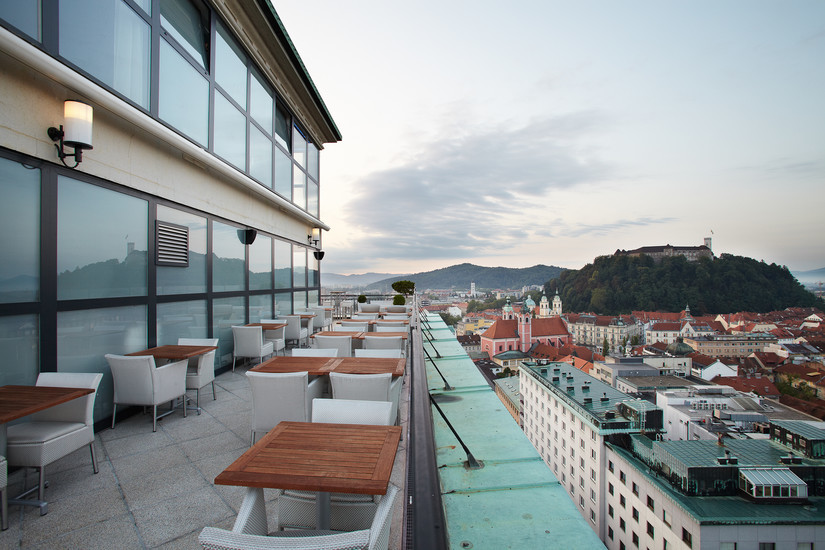 With its location in the beautiful setting of Ljubljana's Tivoli Park, a coffee stop doesn't get much better than this. From the large sunny terrace you can enjoy the water features and greenery below and also look further down to the Jakopič Promenade. Open from 9:00 every day and through to the early evening Caffe Bienale is popular with visitors throughout the year. A selection of sandwiches and light bites are available along with cakes, sweet pastries and ice creams. As part of the Kaval Group other events can be arranged, including romantic evenings for two and the venue also makes the perfect choice for a fairytale wedding.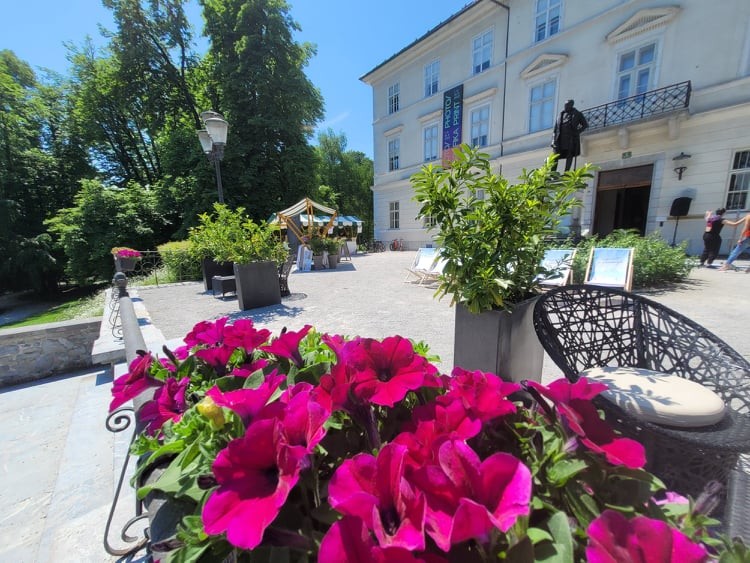 Put simply, Petkovšek is a place to meet. Situated by the Ljubljanica with a gorgeous view of the castle, it serves excellent coffee and a large variety of beers from Slovenia's growing troupe of craft breweries. Whether you sit outside or inside you can't really go wrong, with the pleasant outdoor atmosphere mirrored by the interior which reminds us of the sort of place intellectuals would meet to discuss the ills of world centuries ago.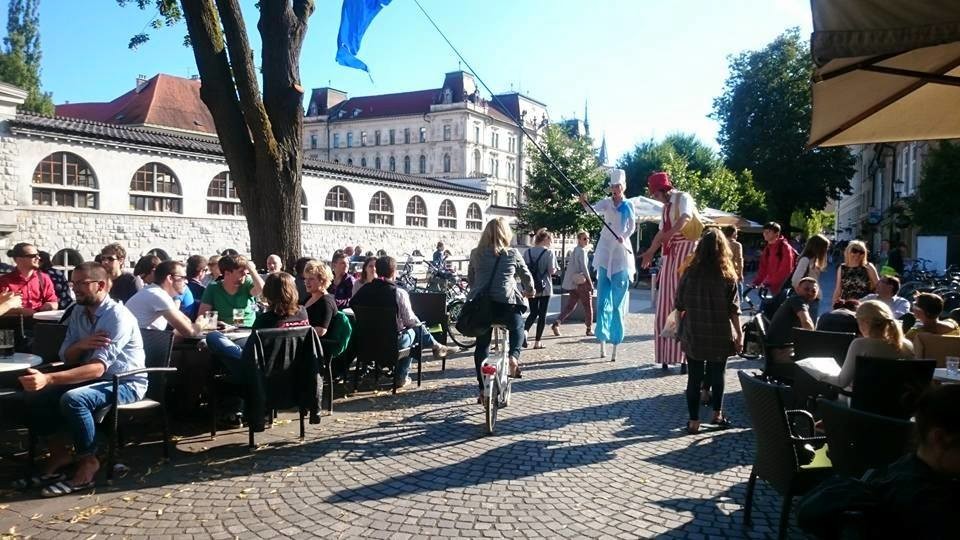 Close your eyes, and try to imagine a café called Le Petit that happens to be sitting on a square named after the French Revolution. Le Petit café will match your imaginings and then some. Our first thought was adorable, but there is so much more to it than this. An excellent choice for breakfast or an afternoon coffee, Parisian chic abounds with added elegance and grace, whether you choose to sit outside or in the none-more-romantic inside.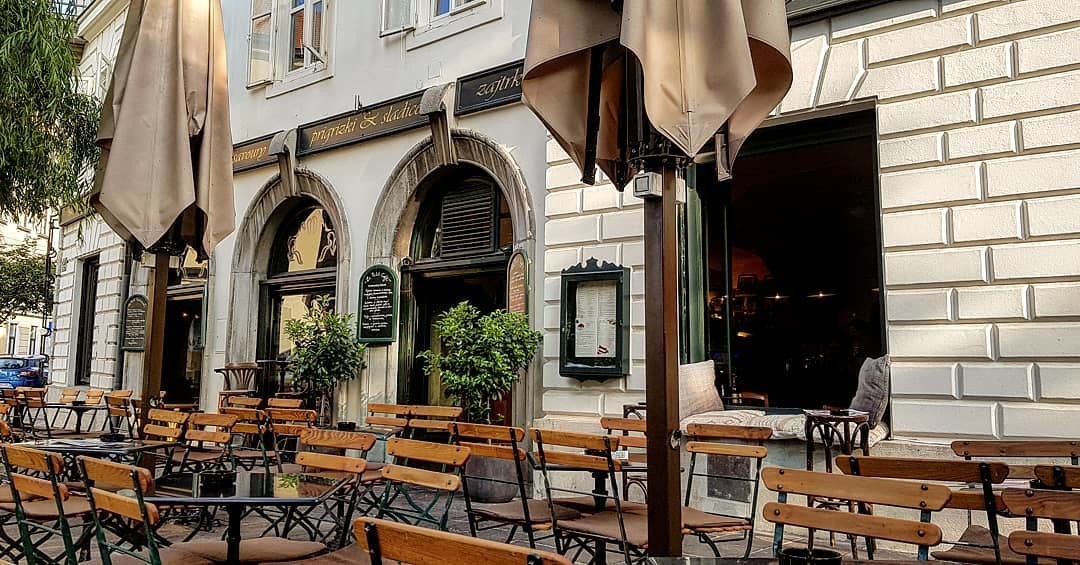 Located just a few steps away from the pretty Koseze pond at the outer edge of Tivoli Park, this cute little cafe welcomes visitors with great coffee, teas, light bites and a well stocked bar. There's a children's play area close by plus wide open spaces for little ones to enjoy. Lokus is the perfect spot to recharge the batteries after a long walk or bike ride, or just to catch up with friends. You'll find ample seating in the stylish interior plus plenty more out on the terrace, which is just the ticket for those wanting to escape the city for a while. Pull up a deckchair, mute your phone and relax with the sounds of nature.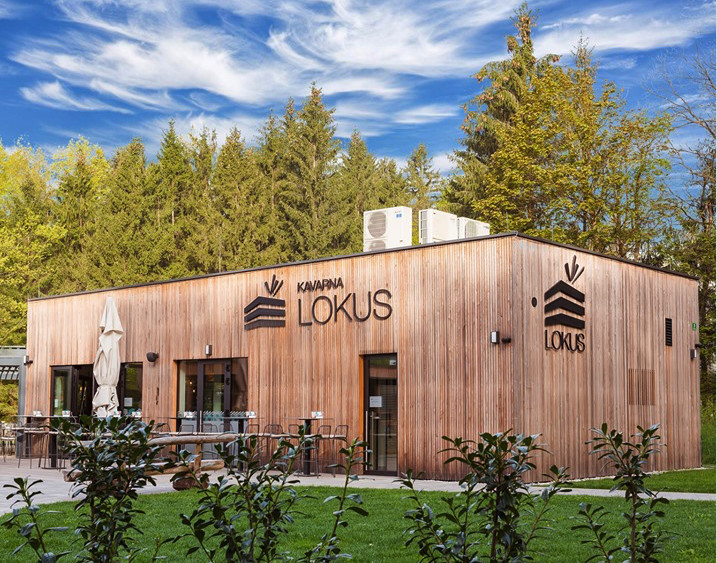 This creatively designed cafe was one of Slovenia's first mobile buildings made from shipping containers. It proudly sits on the Grudno embankment in an open green area previously used as exhibition space for sculptors, hence the name which translates to Sculpture cafe.  With Ljubljana Castle to one side and the Ljubljanica River to another, the cafe provides a calm oasis in the middle of the city, where guests can enjoy a wide variety of refreshments as they soak up the peaceful surroundings. And with the green's deeply rooted creativity it also makes the perfect location for summer events including music, food, stand-up comedy and movie nights.