Best of Ljubljana 2023: Best Specialty Coffee Places

Stow Specialty Coffee Shop - WINNER
Genuinely revolutionising the Slovenian coffee scene and way more than just a café, Stow are specialty coffee roasters that source coffees directly from farmers around the world, have coffee academies where experts share the secrets to specialty coffee and, yes, Stow also have a café serving their own specialty coffees. At Stow we usually opt for a perfect espresso poured from the La Morzocco, the F1 of coffee machines, although coffee nerds will more like be impressed with the brew bar. Read more...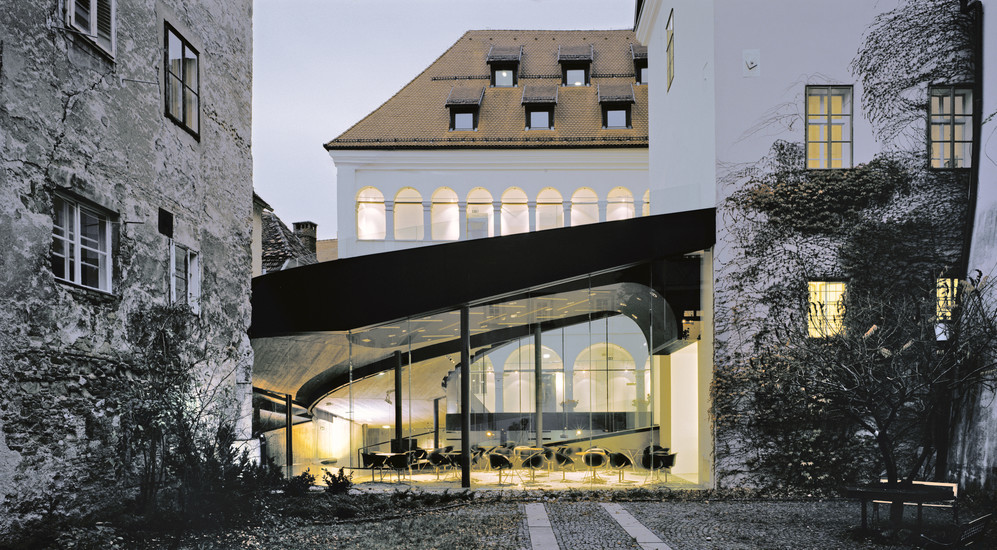 This fantastic niche espresso bar is niche in more ways than one. For a start it's literally a hole-in-the-wall café with a bit of street space, and the barista is also an architect so naturally what space there is is somewhat beautiful. It also exclusively serves specialty Colombian coffees, roasted for them locally and brewed to perfection, plus milky coffees, specialty brews and takeaways are also available. With an atmosphere more like a shrine that a café, coffee nerds should head here to talk beans as long as they like and possibly grab a good shot.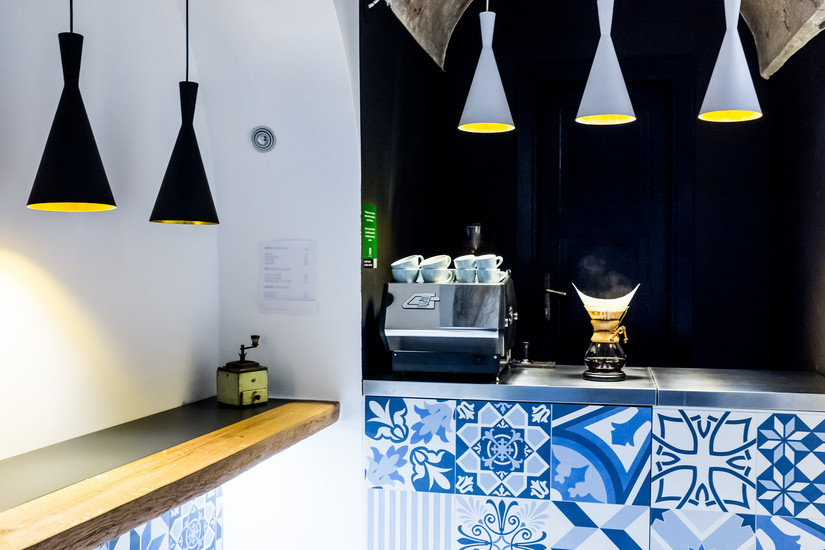 Coffee nerds this is the café for you in Ljubljana. Sandwiched amongst the cafes and bars on Krekov Trg (besides the funicular) Čokl has just a few tables on a pleasant terrace with even fewer tables inside though we've never had a problem getting a seat - the coffee nerd population of Ljubljana is smaller than Brooklyn's we assume. The folks at Čokl take their coffee seriously - order an espresso and it often comes with a lecture on the bean's origins - and given the chance the friendly proprietor of Čokl will have you sampling pour-overs, syphons and cold-brews. They also have cold drinks, teas and beer. Turn right as you enter the Museum of Modern Art, next to Tivoli Park, head downstairs and you'll find yourself in a large, modern café that's part of the specialty coffee revolution in Ljubljana. Moderna Café often hosts opening parties and events, and is a good way to see members of the local arts scene making deals or working on new projects, or just to rest your feet and enjoy one of the many high quality, fresh-roasted coffees, made at the brew bar or as espresso. The coffee is the main attraction, but quality teas, local craft beers, and handmade cakes, pies and snacks are also available.
  Cafetino is perhaps the only café in town that wouldn't look out of place in one of New York's hipper neighbourhoods, not simply because it's cool, but because it's been around forever and is authentically cool without trying. Small, cramped and without WiFi (or even good mobile phone reception), people come here for the coffee, which is acquired from fair trade sources all over the world. Beans can even be bought to take home for about the same price per gramme that you'd pay for Illy. If you're looking for an evening tipple, be aware that they also have the best selection of craft gin in Ljubljana and over a dozen different Belgian beers.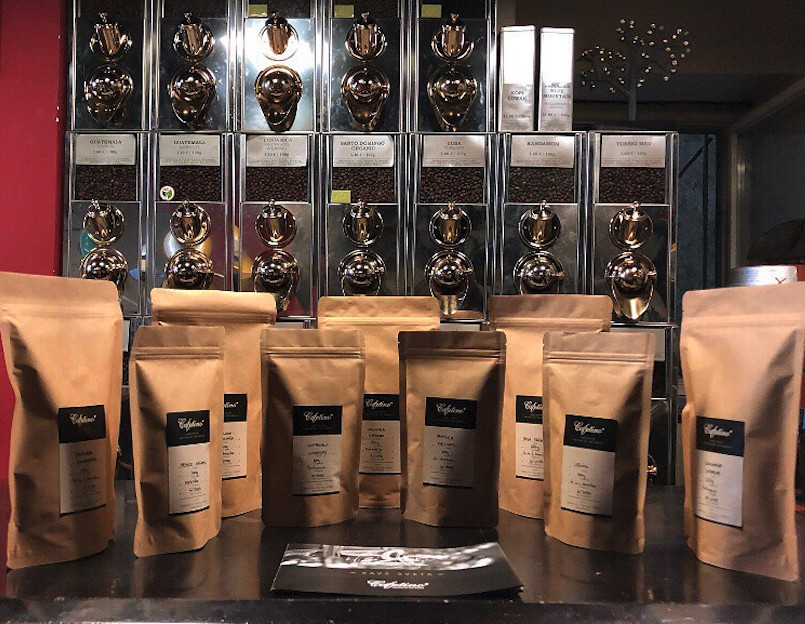 Fittingly found in the residential neighbourhood known as Zelena Jama (or 'green cave'), Kavarna Natura is an oasis of relaxing calm and peacefulness that's worth seeking out for lovers of high quality coffee. The green façade make the house-turned-café easy to spot on the tree-lined lane, and the interior has maintained the atmosphere and charm of a family home – albeit one staffed by true connoisseurs of coffee. The beans come courtesy of Escobar Specialty Coffee Roasters in Vrhnika, who work directly with small farmers on the other side of the Atlantic. If you've already got your daily caffeine fix, there's also a variety of teas, smoothies and fresh-baked goodies to choose from instead.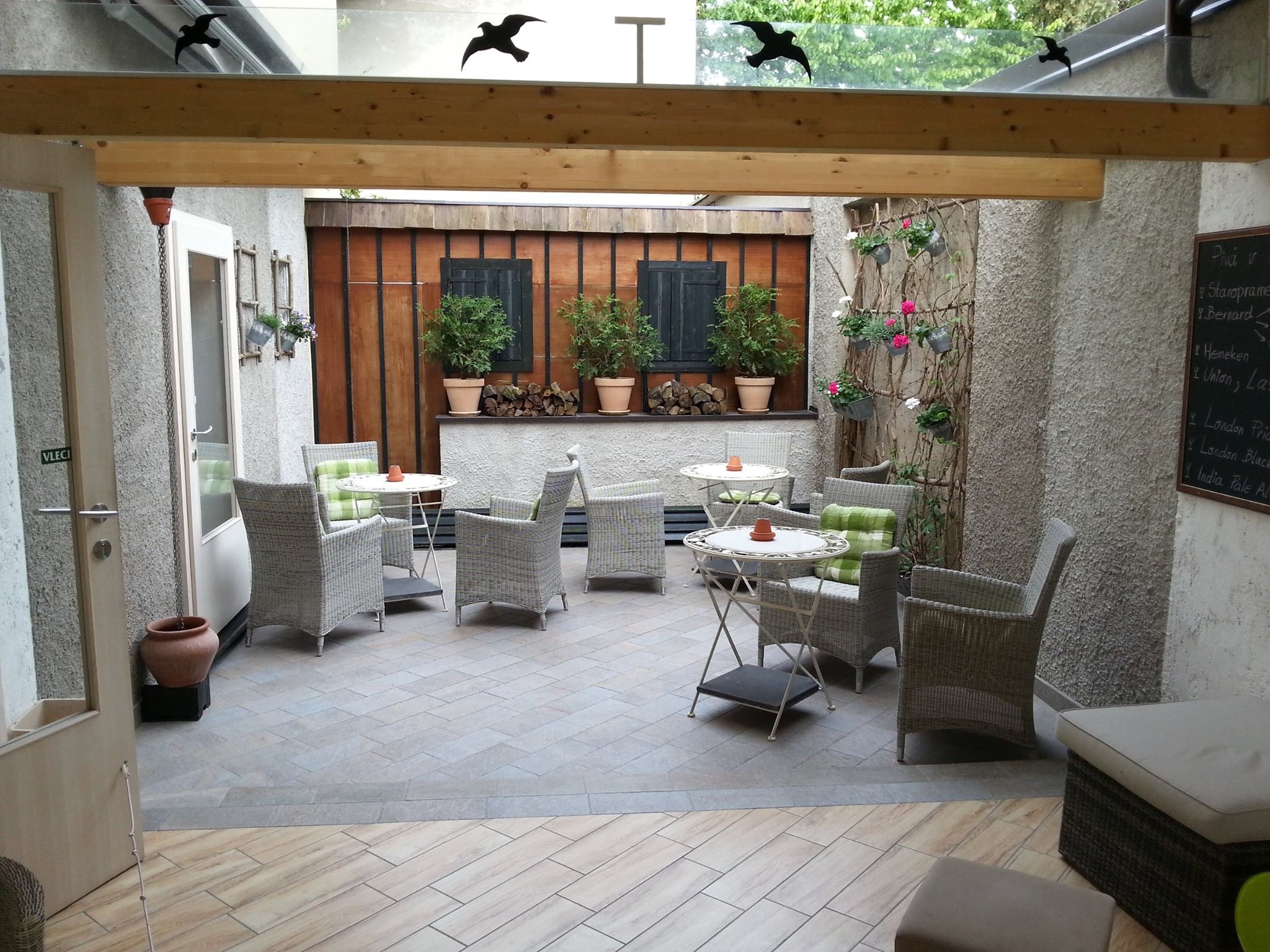 This cute little trailer is currently located at the Central Market but you may also have noticed it at music festivals and other events. If you do see it, we highly recommend stopping by. The team will welcome you with their excellent specialty brews and tempt you with their selection of delicious pastries and sweet treats.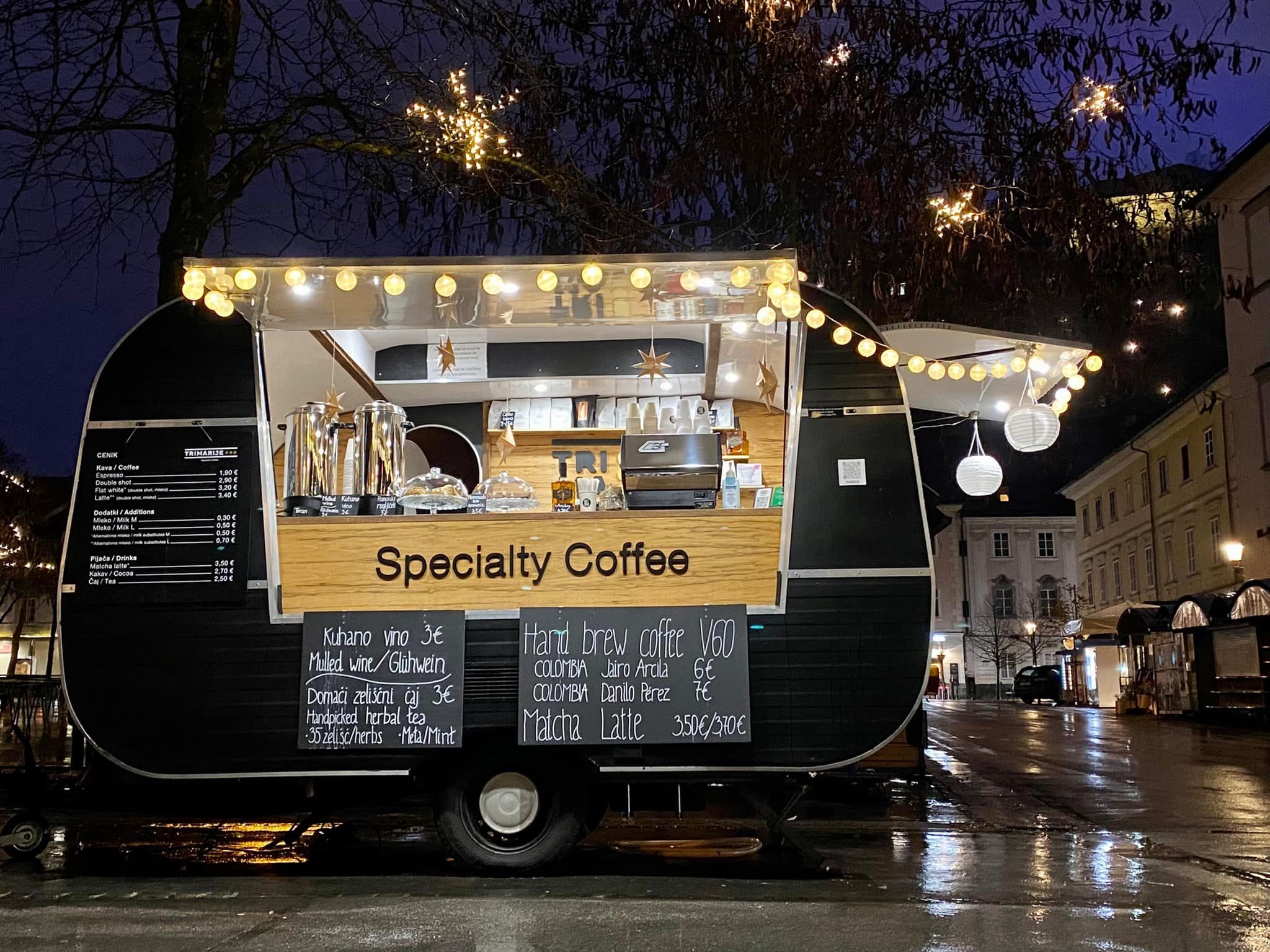 Curious about how coffee gets from bean to brew? Then pop over to Mariposa Coffee Roaster's website for some interesting facts on the whole process from growing, roasting, grinding, extracting and brewing. All presented in an informal and interesting way that will certainly leave you lusting after a cup of the dark stuff. And where better to go than the cafe on Kotnikova, where you can also enjoy other beverages, snacks and peruse coffee related goodies. Their motto is 'Everything is better with a cup of good coffee'. Yup, we're not going to argue with that.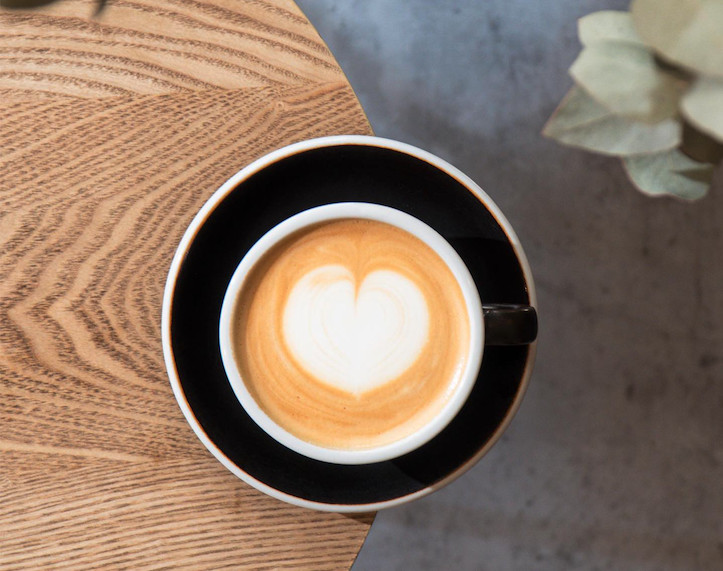 A favourite destination for Ljubljana's cool crowd from seemingly the day it opened (if not even earlier), Tozd's carefully crafted interior boasts brick walls, red leather benches, original photography from contemporary Slovene artists, a number of fixed-gear bikes, and a bar designed to resemble a kitchen counter. There's also a large library of books (including many in English) to keep you busy on rainy days, whilst sampling gourmet coffee or something from the impressive wine list. On nice days take a seat outside under some giant trees along a quieter stretch of the Ljubljanica river.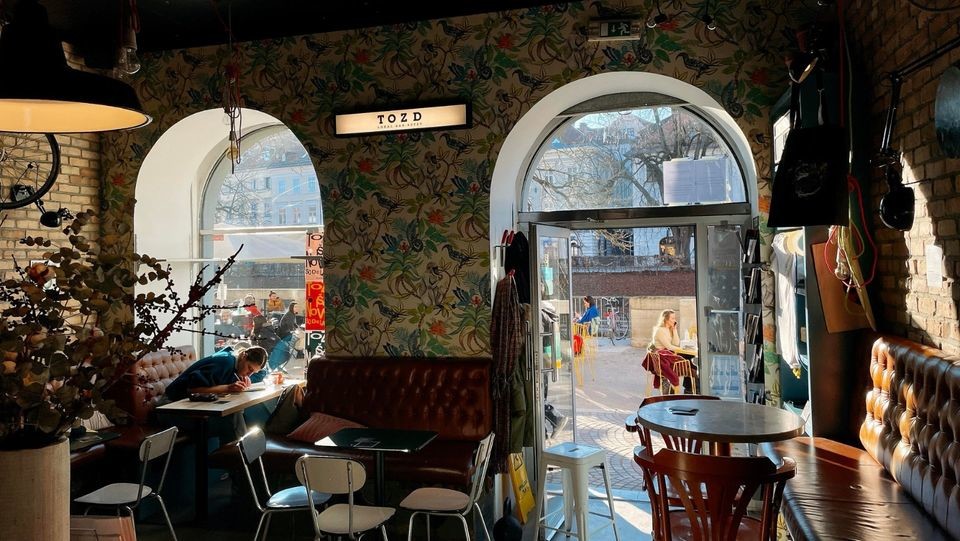 The expert roasters over at R & B Cafe choose only the best beans from around the world to bring you a superb selection of specialty coffee. Their passion for quality produce shines through everything they serve, from brunch tartines to fresh salad bowls. R & B cafe is so much more than just a humble coffee shop, you can stop by for breakfast or lunch, store your luggage and they'll even share their knowledge and teach you some tricks of their trade during a roasting class. You can also pick up some of their cute merchandise too.