Best of Ljubljanica River Experience 2023

The Ljubljanica River quietly weaves its way through the city with the old town on one bank and the bustling cosmopolitan side of the city on the other. As relaxing as it is to take a cafe seat on either bank and watch the boats cruise by, there's a whole new experience to enjoy by getting onto the water yourself. Which of these is your favourite?

Ladjica Barjanka
With the beautiful Ljubljanica river flowing through the centre of the city, there's surely no better way to experience all the wondrous sights than to float along with it. The half or full hour boat trips run all year around and can seat up to 40 people. From the enclosed bar, which gives perfect protection from both summer and winter temperatures, you'll enjoy many of Ljubljana's striking landmarks and architecture from a whole new perspective - which will surely add the wow-factor to those holiday snaps. Read more...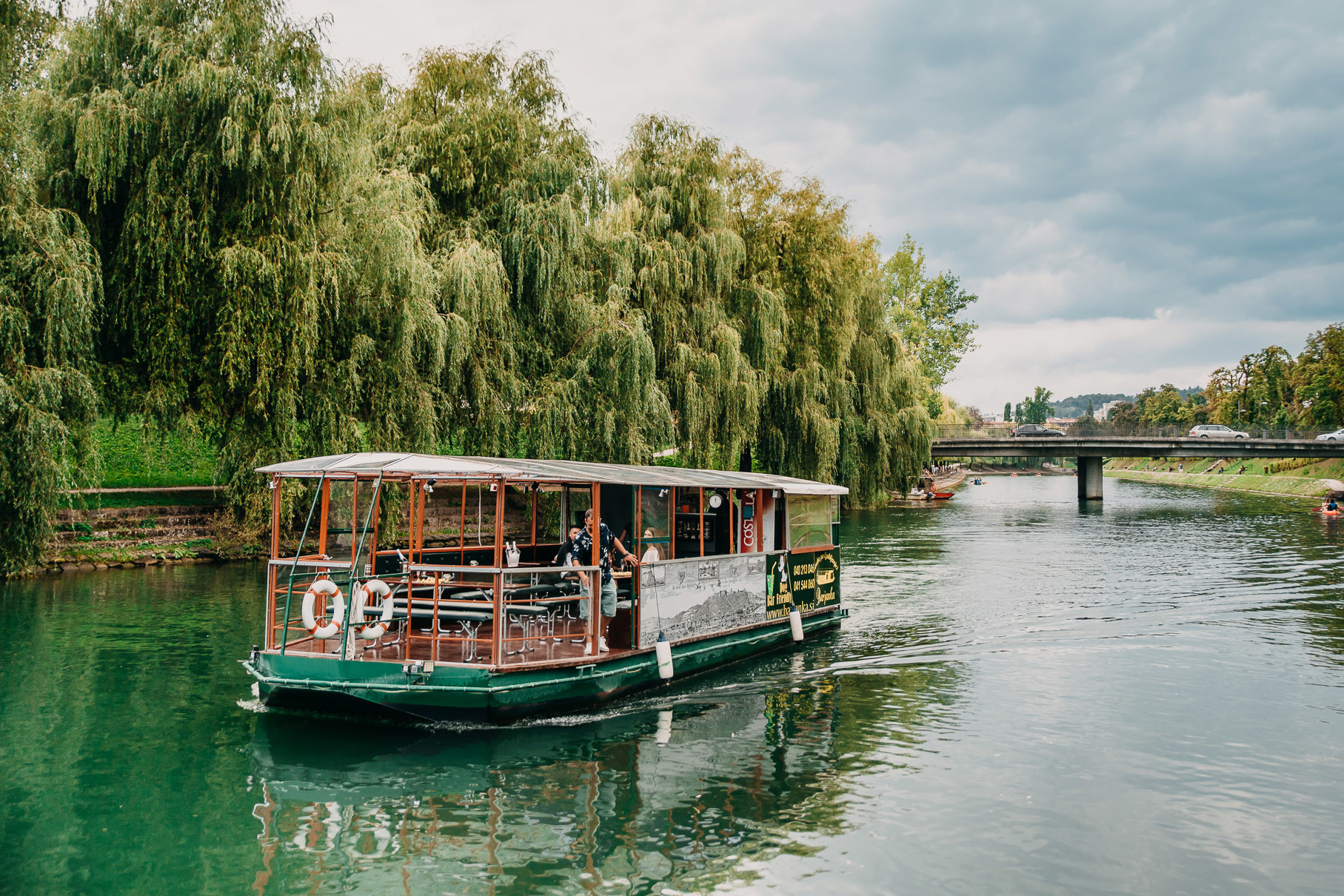 Ladjica Emonca
With sailing scheduled seven days a week there's no end of choice of when to hop aboard and enjoy the water. During the one hour cruise you'll go between the Plečnik Locks and Barje Park, taking in all the city sights in between. Not only do they offer relaxing river trips, but they can also host wedding celebrations and birthday parties and offer a selection of different picnic options. Read more...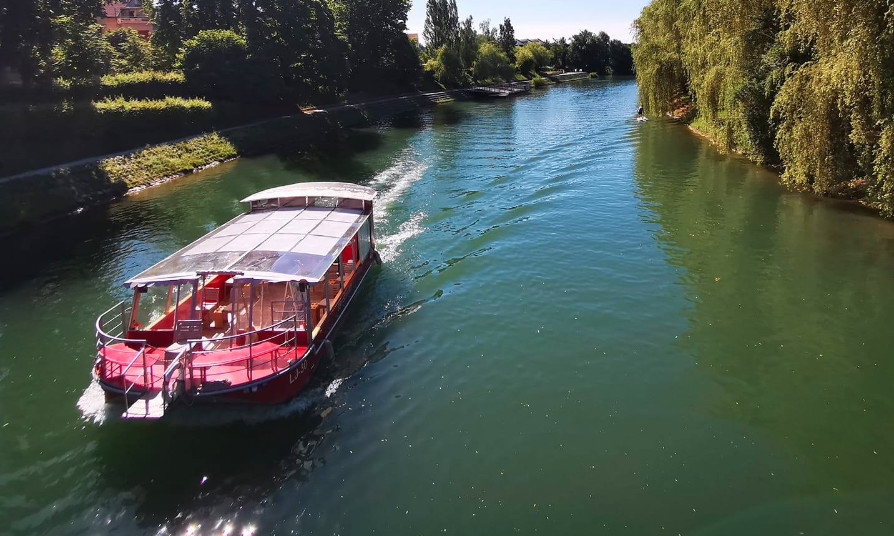 Bober Marine
The Ljubljanica River can be enjoyed in many ways, whether you're looking to enjoy a relaxing cruise, a party celebration, a work event, or school trips, Bober Marine are here to arrange them for you. You can cruise through the city centre and enjoy the architecture and wave at the tourists, or you  leave the city behind and sail up to the Ljubljana marshes where nature takes over and peace and tranquillity are yours to enjoy. Read more...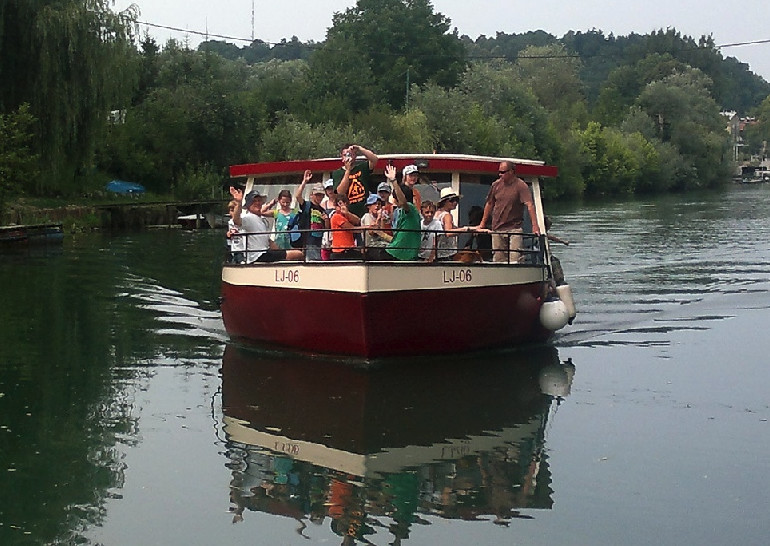 Kajak kanu klub Ljubljana
More than just kayaks and canoes are available at the club, they offer a wide range of water based activities suitable for children and adults. Read more...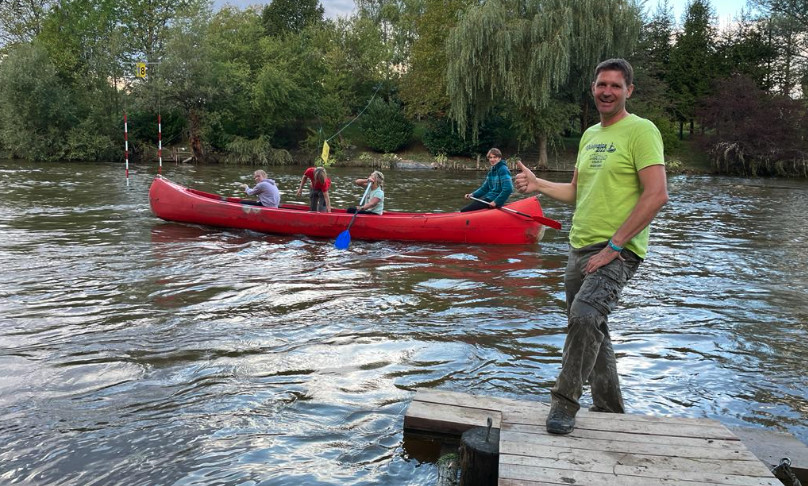 Bananaway SUP
The Ljubljanica River passes by and under many of Ljubljana's landmarks - Plečnik's market, the Three bridges & Dragon Bridge. For a unique view of them, whilst trying a fun new sport and getting fit all at the same time, book into Bananaway's stand-up paddle or SUP guided tour of Ljubljana which includes a short orientation to SUPing. If standing up on a giant surfboard sounds tricky, never fear almost anyone (you need to be older than 8 and know how to swim) can manage a leisurely paddle. Read more...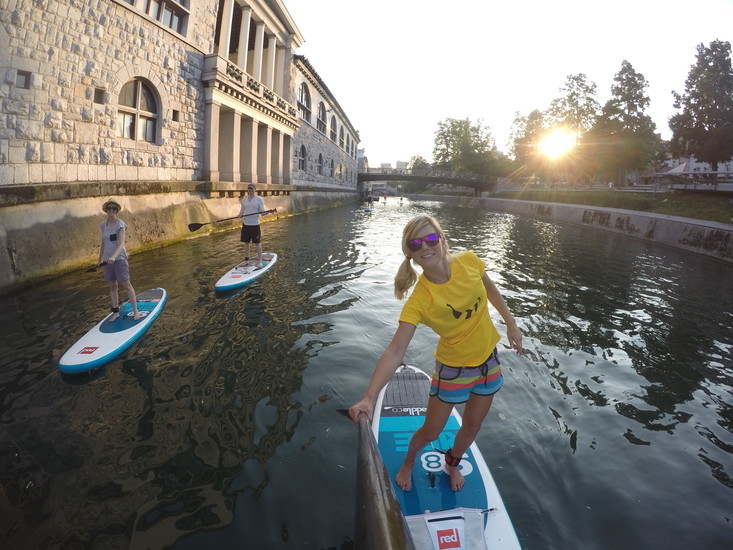 Sup Klub
It's becoming more and more common these days to see armadas of stand up paddle boards plying the waters of the Ljubljanica during the spring and summer months, and one of the organisations leading the way (both figuratively and literally) is the ASI accredited SUP Klub, based at Livada, just south of the city centre. They offer a variety of private and group courses, as well as tours for all kinds of groups, short- and long-term board rentals, and even Sup Yoga. Read more...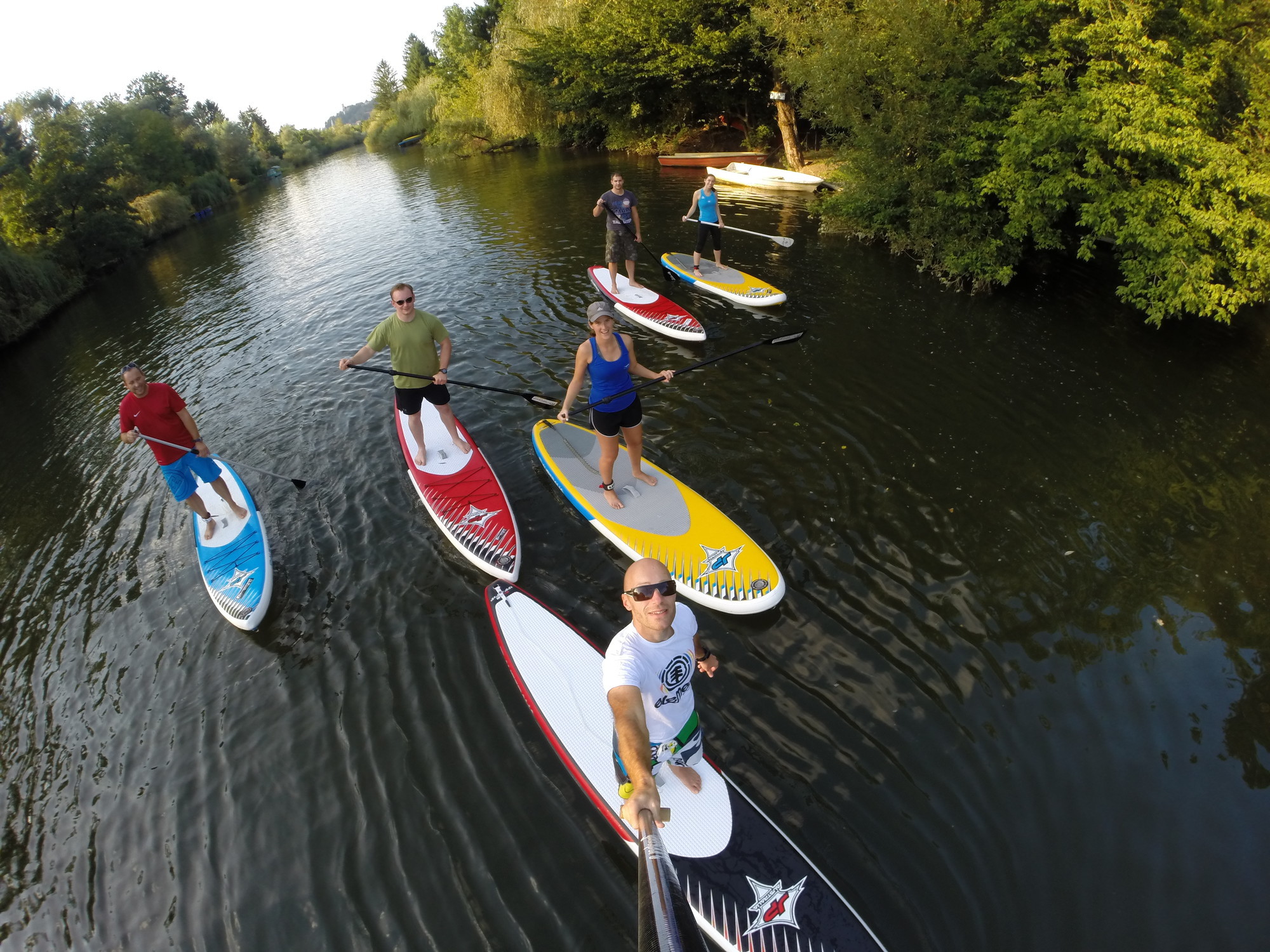 Barka Ljubljanica
No trip to Ljubljana is complete without taking a water-based tour, and the only handmade wooden boat operated by the young team at Laker Craft is easily the most attractive of all the crafts plying the waters of the Ljubljanica. Even for those who live here, it's like viewing the city for the first time, drawing ones attention to details that are invisible from solid ground. A standard ride lasts 45 minutes and offers views of most of the old town's major sights from a unique vantage point. Read more...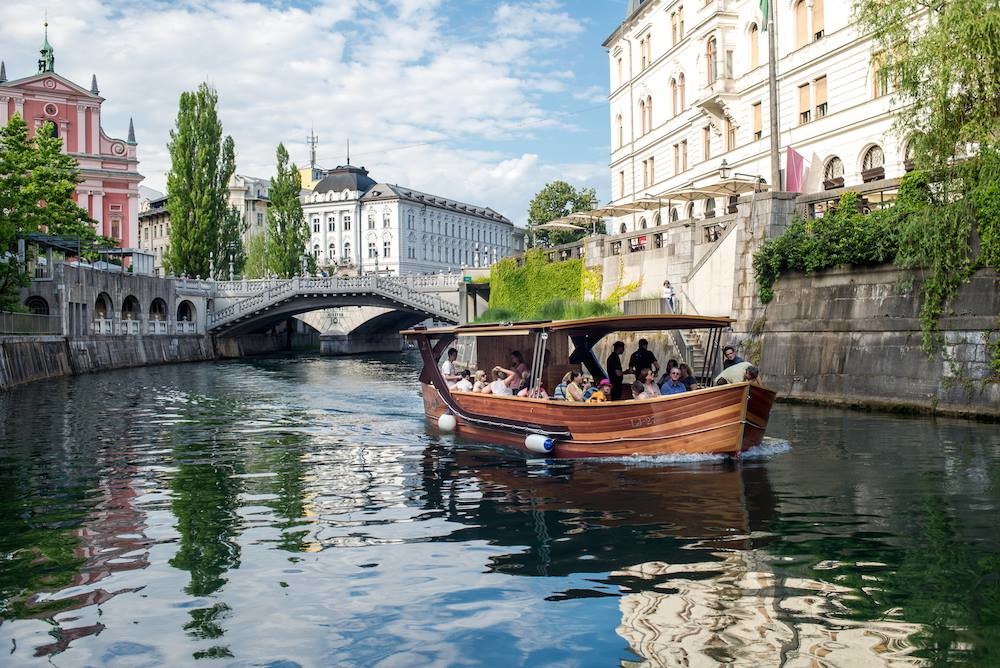 Barke Lea
Ljubljana certainly is a beautiful city and there are many ways to explore it, and the winding river offers a great alternative to sightseeing on foot. Barka Lea provides an excellent venue for a relaxing, audio-guided cruise where you can enjoy the sights and ambience of the old town from the comfort of the boat . Boats leave at the top of the hour and run all through the day for 45 minute trips, departing from Butcher's Bridge. Read more...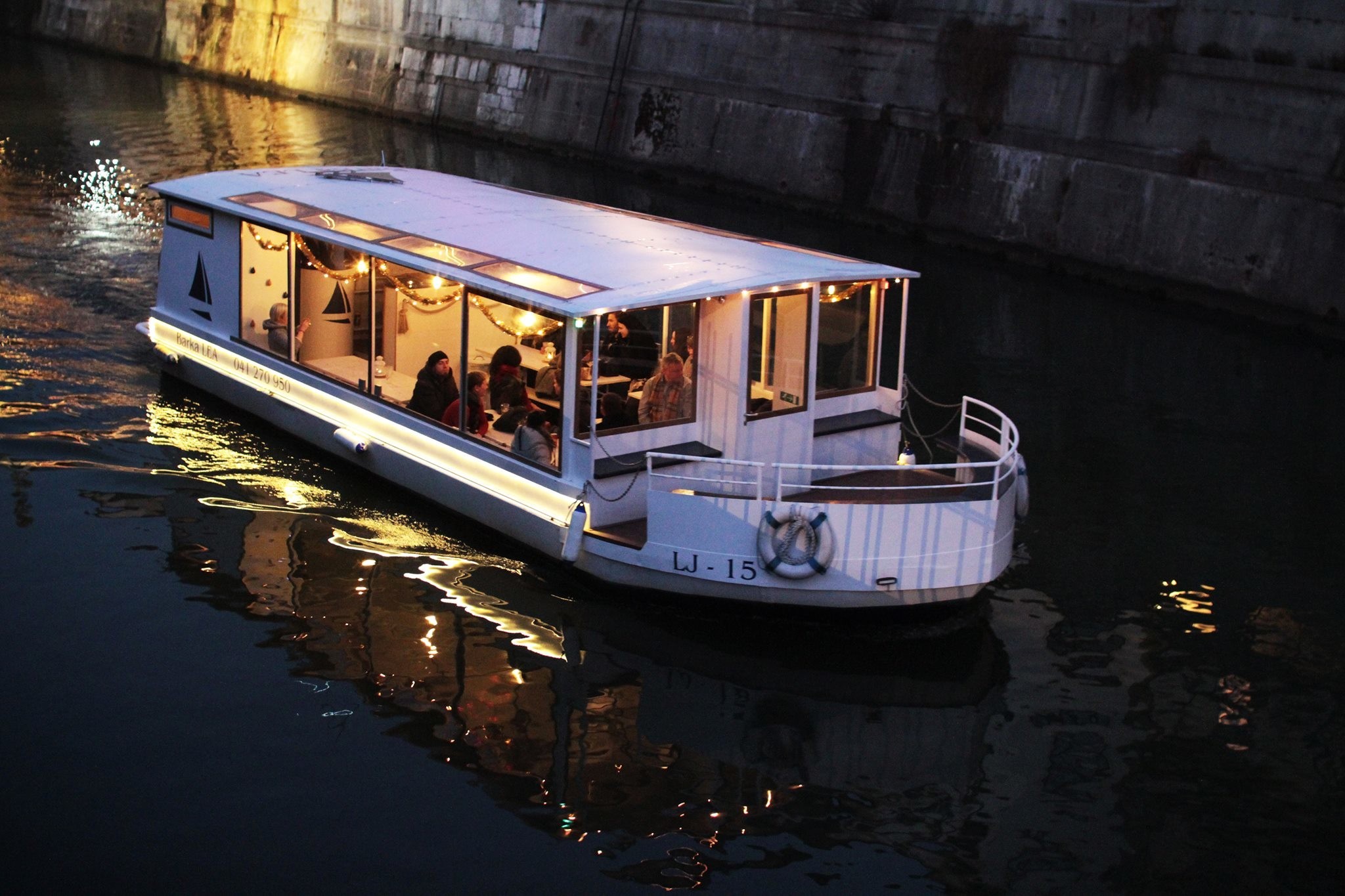 Ladjica Ljubljana
One of the longest running river boat tour operators is Ladjica Ljubljana which with two boats offers up to nine scheduled trips a day. Leaving from the pier at Ribji Trg (just steps from Tromostovje Bridge along Cankarjevo Nabrežje) and heading south all the way to Špica, the tour finally turns and makes the return trip to Dragon Bridge on the other side of the city centre. Read more...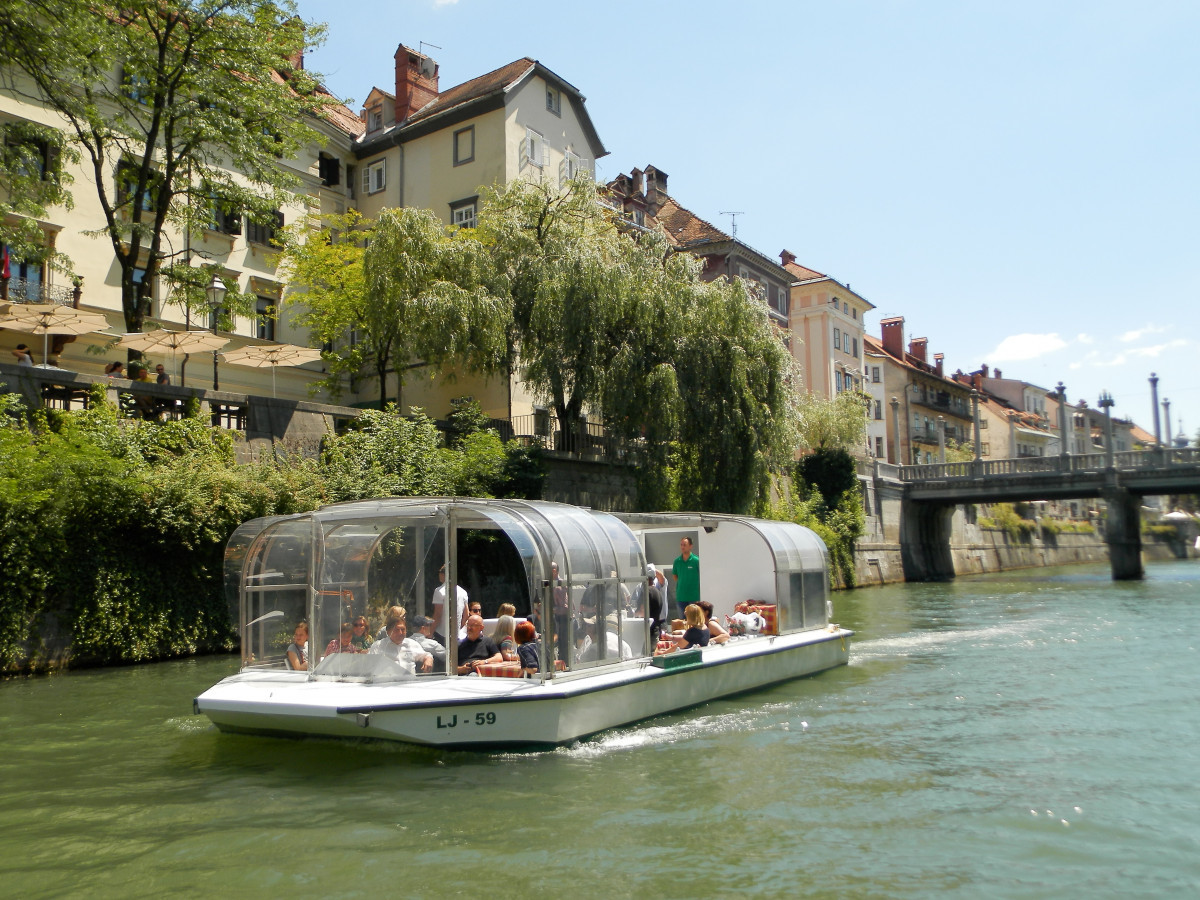 Rečni Pirati
Accommodating up to fifty people, you can choose from a one-hour panoramic cruise to a half-day boat trip. Rečni Pirati makes the perfect party venue and they'll take care of catering too. Read more...