Best Street food in Ljubljana 2023

From bureks to burgers, sandwiches to sausages, Ljubljana's street food vendors provide us with a wide range of quick eats that hit the spot and certainly don't disappoint when you're eating on the go. If you're pushed for time then a meal needs to be quick and convenient, but we shouldn't have to compromise on flavour and value. Pop-up restaurants are thriving at the moment and it's an impressive show to see just what tasty creations from around the world can be whipped up in small kitchen spaces. Our contenders for the title of Best Street Food have something different to offer whatever your taste buds are craving, leaving you fully satisfied and ready to smash through the rest of your day. This tiny takeaway at Bavarski Dvor is a true Ljubljana institution, and has been serving up piping hot Serbian-style burek almost literally non-stop, around the clock since the 1970s - some five million pieces in total! It was the runaway winner of our inaugural Battle of the Burek competition way back in 2010, and consistently ranks as a local favourite year in and year out. No night out on the town is complete without a pre- or post-club stop here, so don't be surprised to see a queue at four morning. Read more...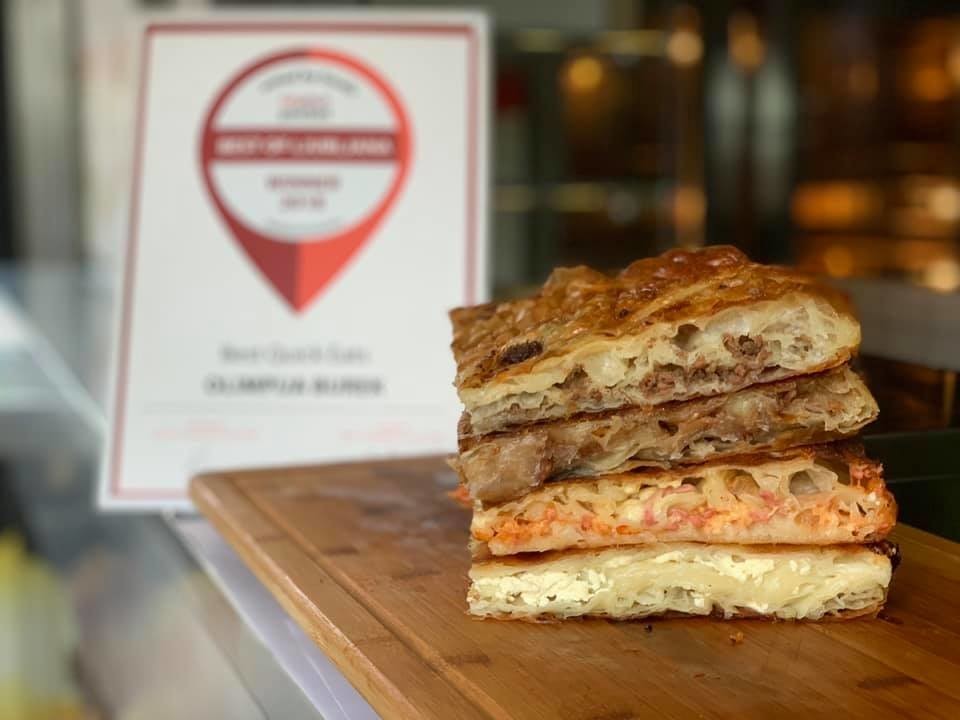 Klobasarna
It's not often you find a restaurant where the menu consists largely of one item, but when the famed Kranjska Klobasa is the dish in question then that's really all you need. Taking its name from the historic Duchy of Carniola (or Kranjska in Slovene), which nowadays corresponds to modern Slovenia's Gorenjska region, this hearty sausage was at the centre of so-called 'klobasa wars' between Slovenia and Austria (and later Croatia) over the rights to the EU-protected name. History and politics aside, this trendy takeaway opposite the Cathedral is the best place to taste what all the ado is about. Read more...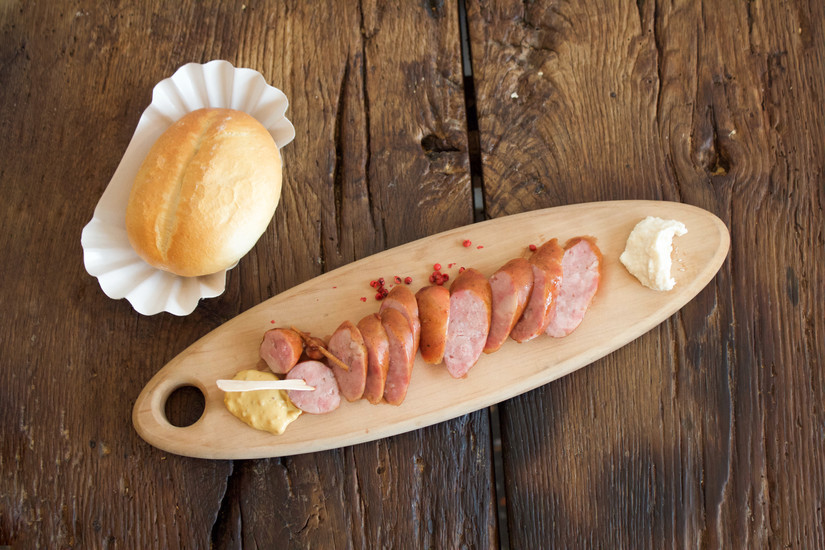 Fari's Delice
Adding a bit of variety to Ljubljana's most common fast food options of Turkish döner kebab, Balkan burek and Italian pizza, Fari's is the only Persian restaurant in town, and the first place we ever got the chance to try kuku sabzi (a vegetarian dish of parsley, coriander, shallots and other spices with egg) and kebab koobide (spiced, grilled minced-meat similar to Turkish şiş köfte), both of which are excellent. Read more...

McDonalds
Ljubljana's contribution to arguably the most popular fast food chain in the world offers a reliable and strangely soothing menu for when you want a taste of home, wherever that may be. With plenty of locations around the city, all offering free WiFi, friendly service and smiles for the whole family. Read more...

Namaste Indian Express
As the name suggests, Namaste Indian Express is the stripped down offspring of its parent restaurant, Namaste, which was the very first to bring cuisine from the subcontinent to Slovenia all the way back in 2003. Located just around the corner from the famed Dragon Bridge, the Express branch offers a wide variety of inexpensive wraps and other filled-bread options, such as romali roti, dosai, uttapam, tawa paratha and samosa, all of which are tasty and many of which are also vegetarian-friendly. Read more...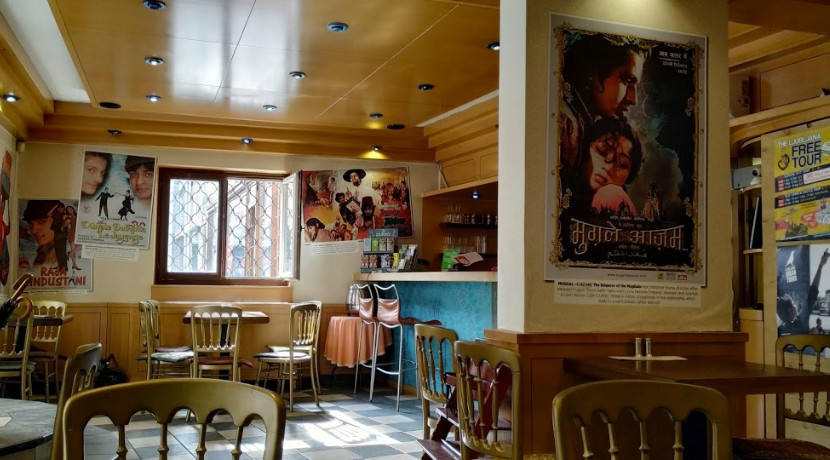 Ajda
Open around the clock almost without interruption for the last 30 years, you can rest assured that Ajda will always be there to satisfy your fast food needs. Tuck into a selection of Balkan-style grilled dishes such as čevapčiči and pljeskavica as well as of course slices of delicious burek. Also on hand are a great choice of burgers, pizza, soft drinks and a few other treats. Read more...

Nobel burek
This legendary takeaway just around the corner from the bus and train stations has been locked in a heated battle with its long-time rival Olimpija for the title of best burek in Ljubljana since Yugoslavia was still a thing. Far be it from us to take favourites, but if you were to poll the city's residents – which we actually do every year – Nobel usually comes away with the silver medal. They've also now got a second location just outside the Exhibition and Convention Centre in Bežigrad. Read more...

Subway
The ubiquitous American sandwich chain returned to Slovenia a few years back and now also has a city centre outlet. All of the fast food company's ads we saw a child seem to have worked cause we still get frequent cravings for an Italian-style 'Marinara' meatball sub. Apart from their trademark freshly made sandwiches on store baked bread, Subway also offer salads and make sure to grab a couple of moreish cookies. So, if you need a footlong fix while in town head to the arcade beside the Faculty of Arts or 'filofaks' as the locals say. Read more...

Španska vas

Šeherezada