An exhibition where Slovene folk art meets the global folk art of NSK State. The author of the concept of the exhibition and the curator is Dr Bojana Rogelj Škafar, Museum Councillor at SEM.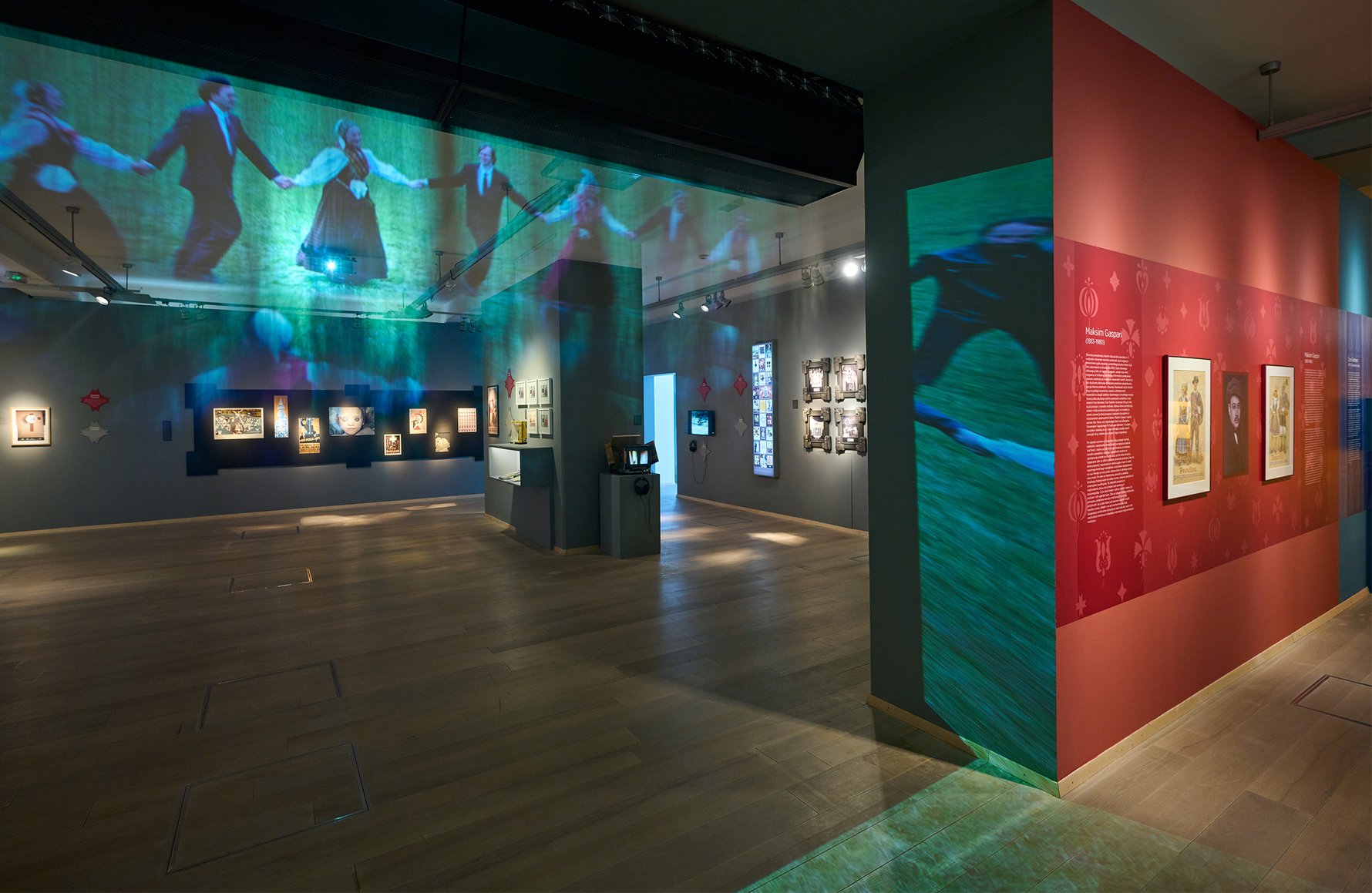 In interpreting the meanings of museum collections and objects, SEM focuses on learning about the relationships between objects and their creators and users, and on understanding the role of the objects in the process of forming different identities. The objects from the collection of folk art play an important role in these considerations.

They consist of aesthetically designed objects from every-day and festive ways of life in Slovenia, made between the second half of the 18th and the beginning of the 20th century for the needs of mostly wealthier farms. At the time of the formation of the Slovene nation, from the mid- 19th century until the beginning of WWII, these very objects were recognized and emphasized as signs of Slovenian identity because of their motifs and ornamentation. Their artistic language became one of the symbolic components of the representation of the nation, and such an understanding of their significance also guided the collection policy of museum curators until the late 1930s.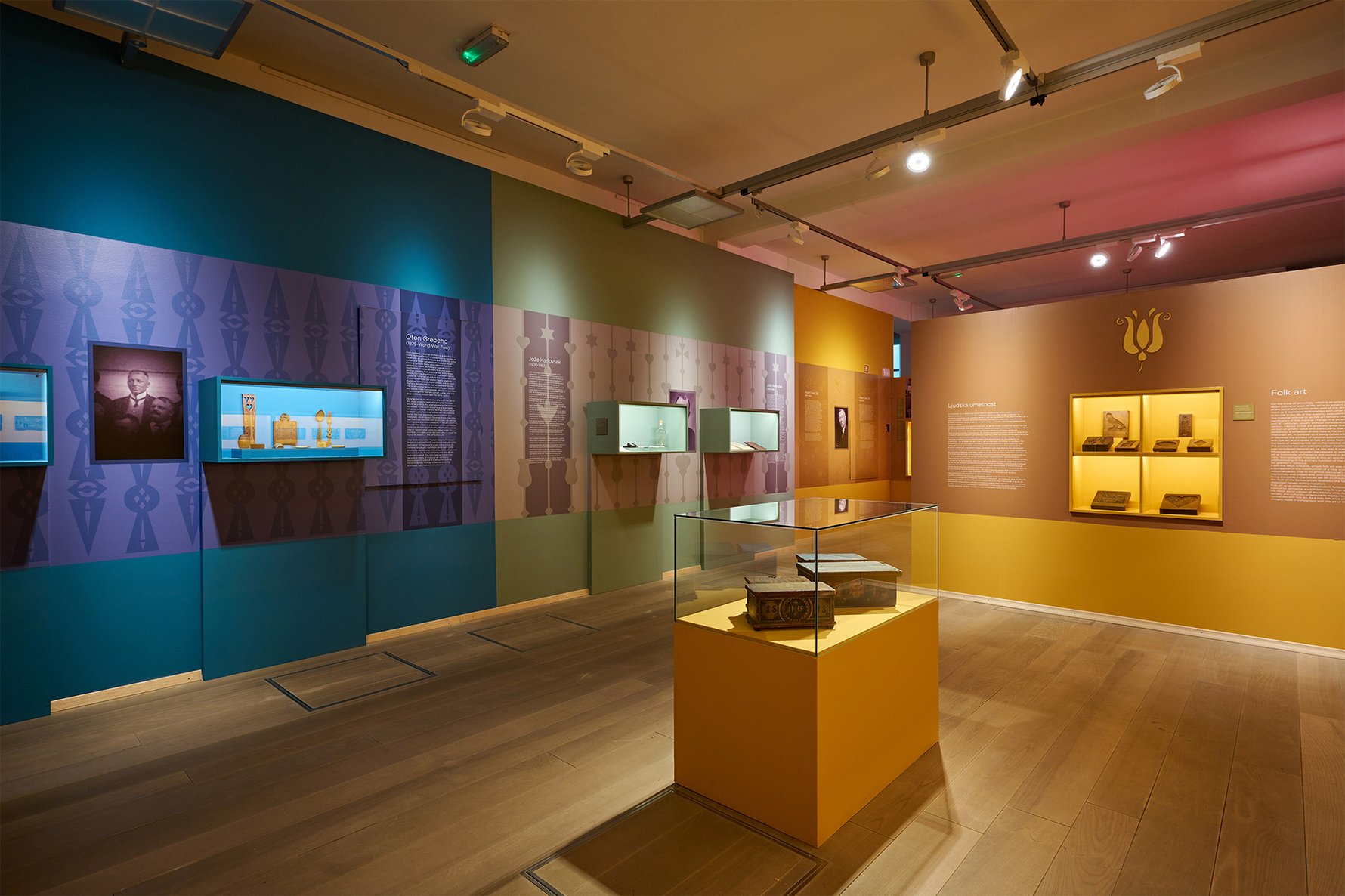 The most important process in creating the meanings of these objects is the appropriation of their artistic components for the purposes of nation identification. Its bearers were both amateur ethnographers and ethnologists and museum curators. To understand this process, the museum collection of folk art is perhaps somewhat provocatively juxtaposed with contemporary works of NSK Folk Art. Their creators are primarily individual citizens of the NSK State in Time, and they express their affiliation with the imagined global state through artistic production based on the appropriation and interpretation of the iconography characteristic of NSK. The NSK Folk Art collection is initiated by group IRWIN and NSKSTATE.COM and maintained by the IRWIN.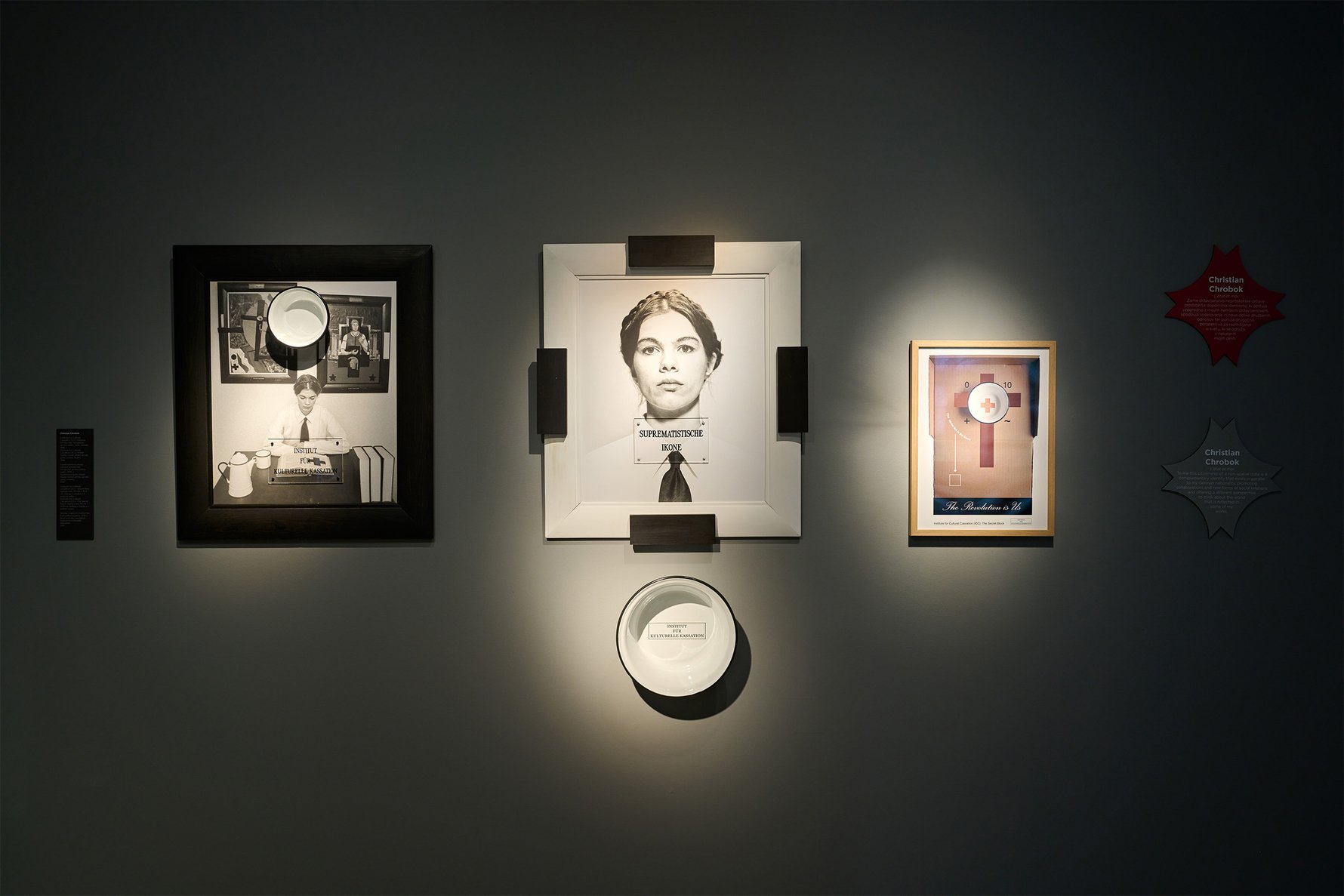 With an exhibition featuring on the one hand a selection (more then 100) of representative objects from the collection of Slovenian folk art and, on the other hand, a contemporary global production of NSK Folk Art created by citizens of the NSK State, the Slovenian Ethnographic Museum interrogates the semantic framework of one of the collections of tradition and places it next to a collection of artefacts emerging in contemporary identification social processes. It communicates that the creation of a community identity is a well-considered process, within which the selection of symbolic visual components that should represent the community also takes place. In the case of the Slovenian nation, the sources of these components were objects of traditional culture, and in the case of the citizens of the NSK State, the contemporary artistic production of NSK.

- text courtesy of the Slovene Ethnographic Museum