A whole month dedicated to eating! And talking about food! Are we in heaven? The Gourmet November festival brings it all together. Pick a Saturday and start your morning with a Ljubljana - style breakfast at the Let's Meet at the Market Tour. Intrigued? No reason to end it there. At 12:00 you can continue with a classic Taste Ljubljana Culinary Tour. You are now officially qualified to talk about what is uniquely Slovenian in Slovenian food.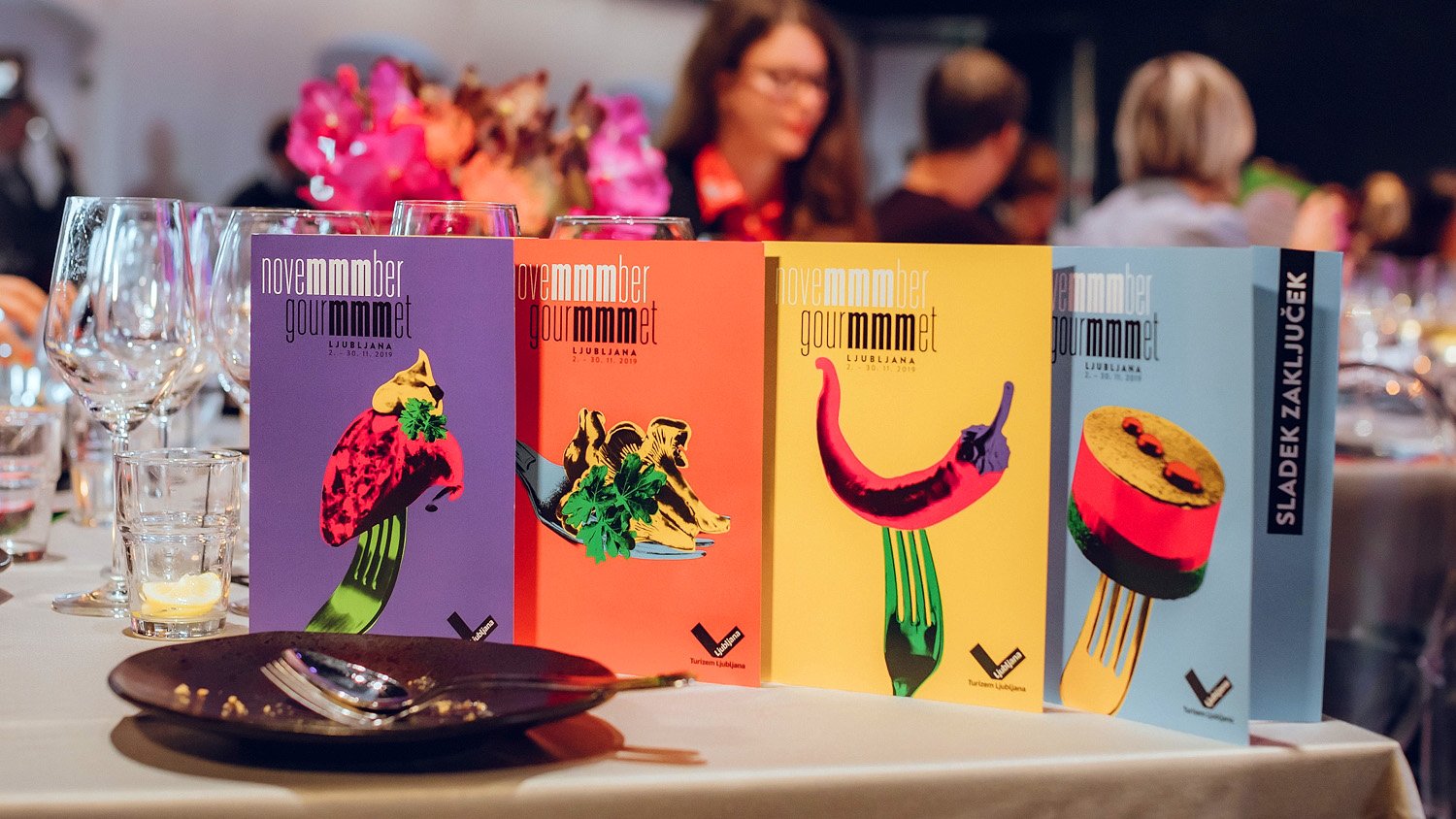 Now when any of these occasions or on a self-organised restaurant visit, you're sipping your fruit brandy, which is a very good way to start a meal, and going through the menu, keep your senses alert for the Taste of Ljubljana mark as a token of the Tastes of Ljubljana project. This initiative, alongside the Ljubljana Quality Mark and the  Green Supply Chain holds the heart and soul of this festival, aimed at supporting local produce, seasonal choice of ingredients and a modern touch in the way they are prepared, to make sure history doesn't lose touch with current trends.

Now it would be a sin not to serve a glass or two, or three or more, to accompany the excellent food you're about to eat. A huge part of Slovenian eating culture is in the drinking, and the festival hides not its affinity to grapes, hops and whatnots. For you lovers of intimate wine-tastings, join the Ljubljana Wine Experience on any Saturday at 17:00.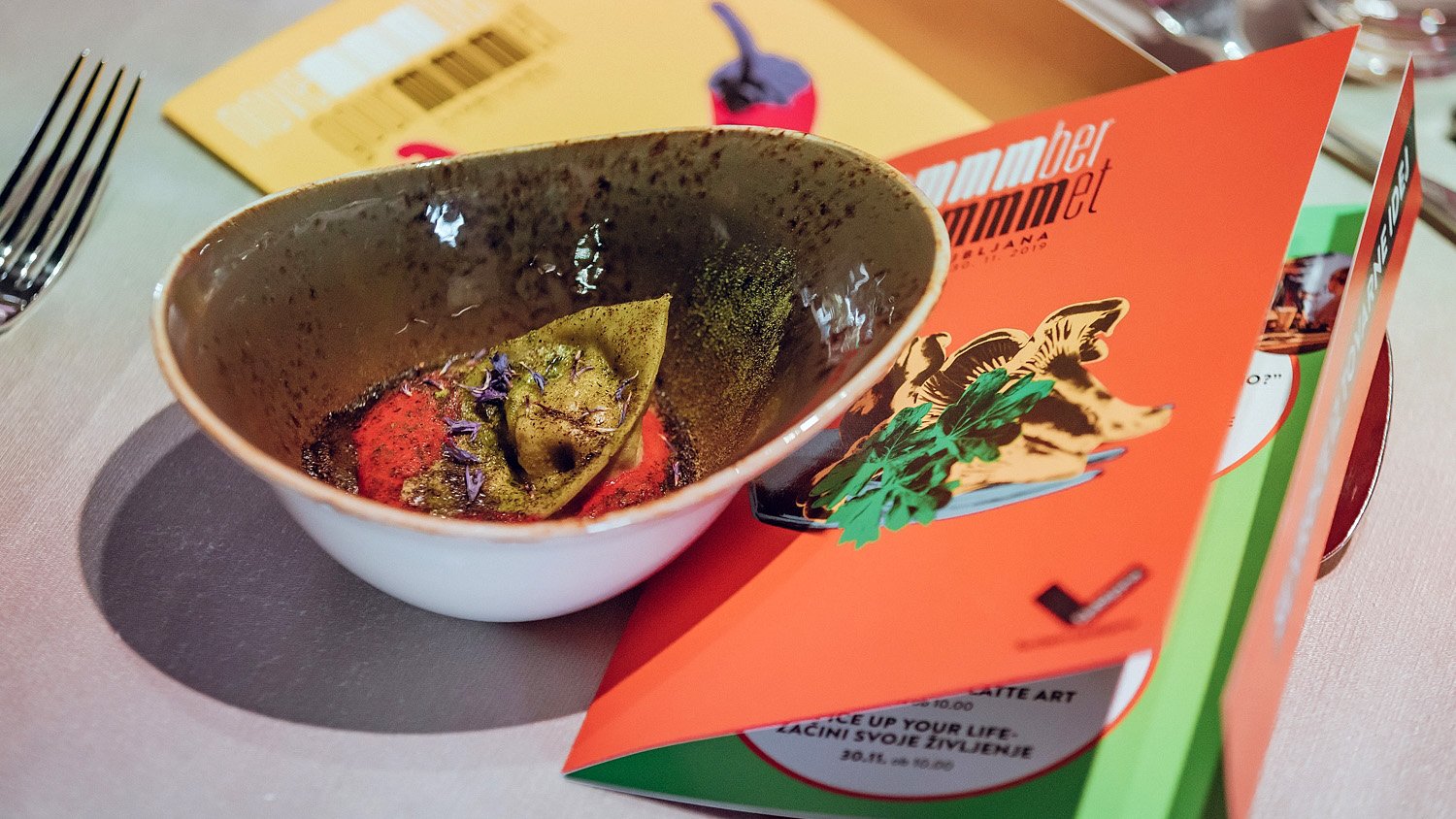 The less intimate edition will be happening at St Martin's Ljubljana Wine Route on 9 November, where a sea of stalls of this wine and that will fill the streets of the old town. A week later, two whole afternoons will be  dedicated to the grapey bastard! On 14-15 November the star will be the 22nd edition of the Slovenian Wine Festival at the legendary Cankarjev Dom.  

What's that? A glass of beer? Oh, how daring! Oh well, well why not? 

"The Big Debate: Is beer the New Wine?" will help you ponder that question while you eat and drink both wine and beer at a dinner in Pivnica Lajbah. And because there are no limits for smartasses, learn about the art of combining the right drink with the right dish at the Dinner: Blending of beer and food.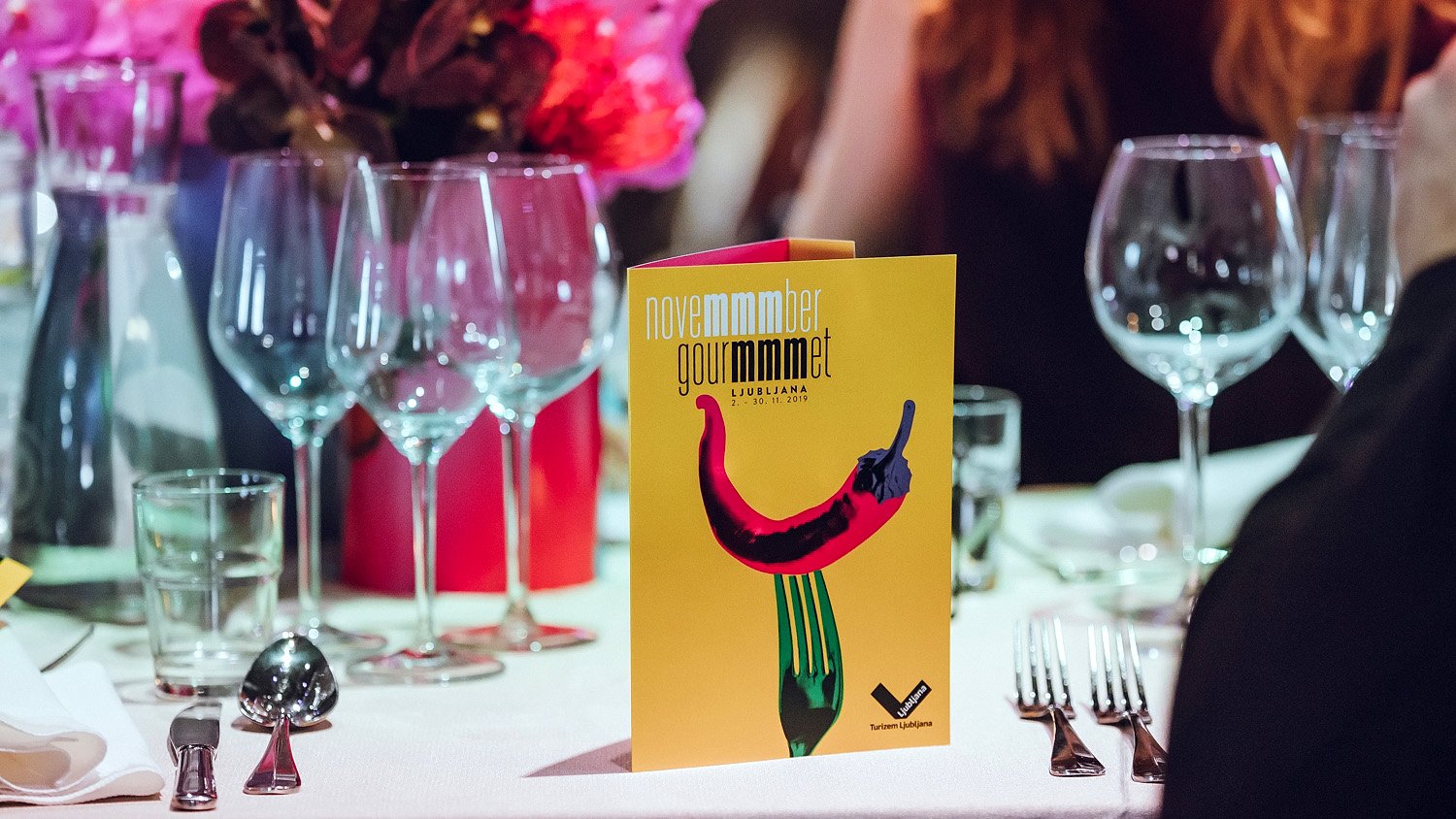 Now you're ready for the final fight, the Wine vs. Beer dinner where you will be served a glass of wine AND beer with each course, chosen by known beer and wine sommeliers. If you don't want to bother about these fancy questions and you're in for something more simple, like the way a large glass of beer feels in your hand, pick any Friday and join the Ljubljana Beer Experience.

With more events, competitions and venues added each year, we do suggest that you take a more detailed look into the program and find what is right for you. And of course, see you at the November Gourmet Finale on 22 November, this year held at the interesting new City of Design!