UPDATE: Czech Government Introduces State of Emergency:
On 12 March, the Czech government introduced a 30-day state of emergency, which among other things will ban people from high risk countries from entering and Czech citizens from visiting these countries, which include usual suspects like China, South Korea, Iran and Italy, but also Spain, Austria, Germany, Switzerland, Sweden, Norway, the Netherlands, Belgium, the United Kingdom, Denmark and France.
Is the Coronavirus in the Czech Republic?
Yes, the Coronvirus is now pretty much everywhere in Europe, including the Czech Republic and the capital Prague. The first reported case of Coronavirus (or COVID-19 as it's called by its friends) was on 3 March. As of 12 March, there are 96 confirmed cases, with some 1400 having people been tested. There are not yet any reported deaths, but several people are currently in the ICU.
Are museums and tourist attractions in Prague still open?
As of 12 March, most museums and tourist attractions in Prague remain open, although some indoor sites (like the indoor areas of Prague Castle) have been closed till further notice. As with events (see below), it's definitely best to check in advance with the individual venues before trying to visit, and of course exercising reasonable caution if you do visit.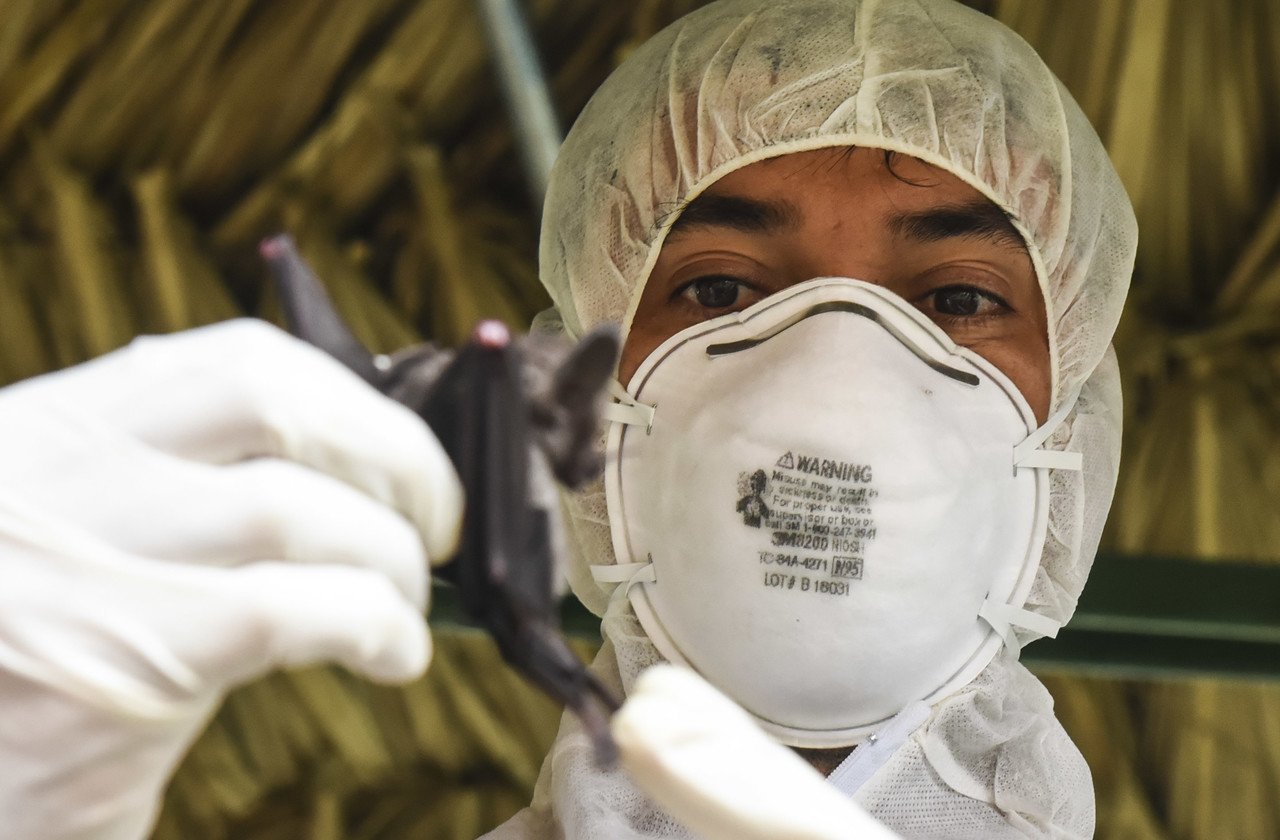 Are scheduled events in Prague still happening?
Beginning on 10 March, all scheduled events in the Czech Republic, including Prague, of more than 100 people have officially been banned by the government. It's not yet clear if sporting events will continue without spectators, or if local leagues will go the way of the NBA in the US and suspend competitions. Many events with even less than 100 people have also been cancelled by organisers, so if you're planning to attend anything, it's always best to check directly on the relevant pages or Facebook listings.
Are bars and restaurants in Prague still open? And shops?
As of 12 March, most bars and restaurants in Prague are operating as normal, although a handful of individual venues have already announced that they are closing indefinitely, and this number will only increase as the days pass. Shops are functioning as normal as well, and there haven't been any reports of items being sold out due to mass panic purchasing.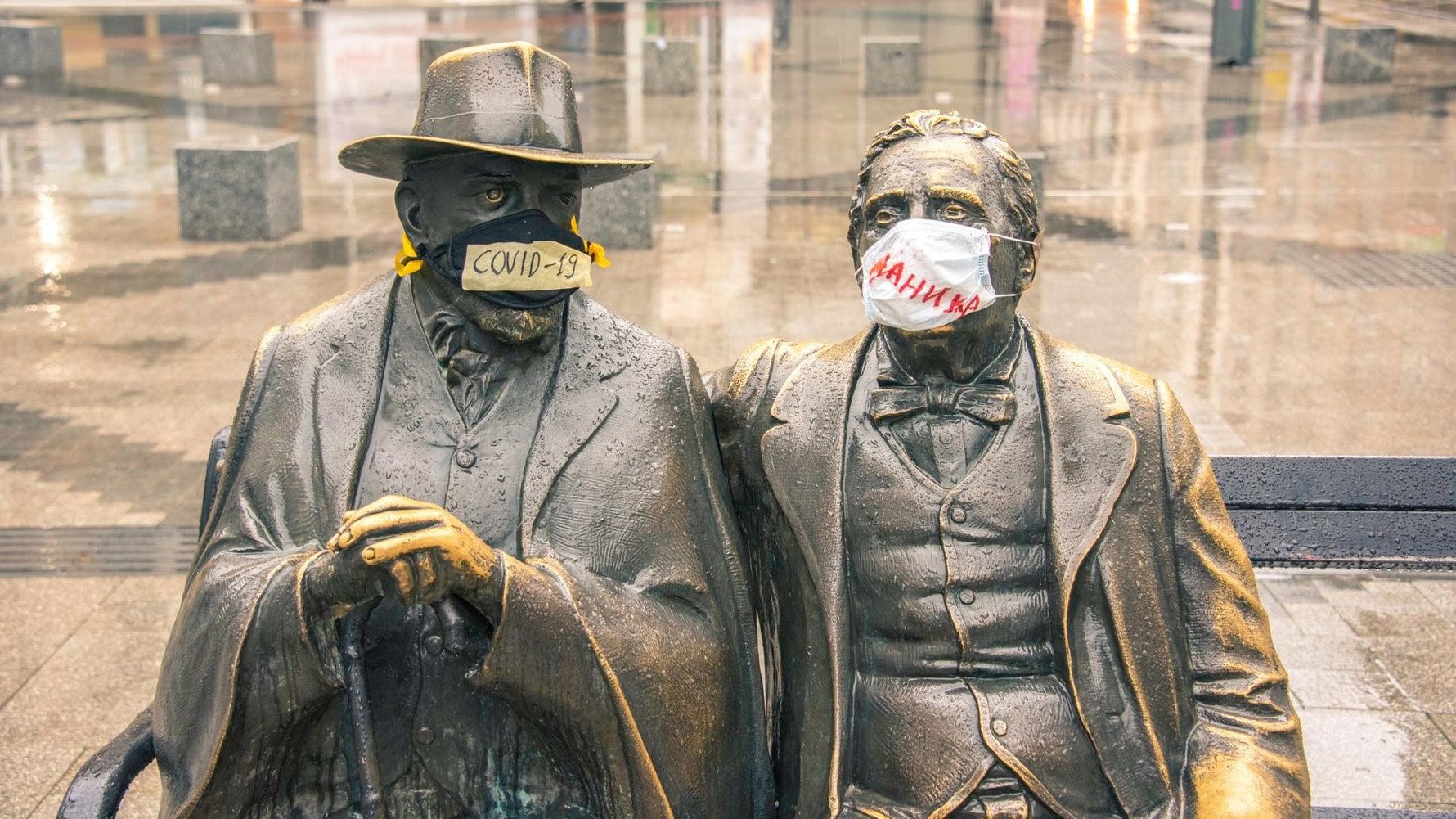 What are Czech authorities doing to control the spread of the Coronavirus?
The government's official announcements (in English) can be read here, although are not updated as frequently as the Czech language one here, which is nothing a little Google Translate can't fix. From 11 March all universities, primary schools and high schools have been closed. Several government ministries and other bodies have also already closed.
Are the land borders with Germany, Poland, Slovakia and Austria still open?
As of 12 March the Czech Republic's land borders with Germany, Poland, Slovakia and Austria are still open, but there are random health checks being performed.
Is Prague's Václav Havel Airport still open?
As of 12 March, Prague's Václav Havel Airport is still open, but health checks are being applied and many flights have been cancelled by the airlines operating them.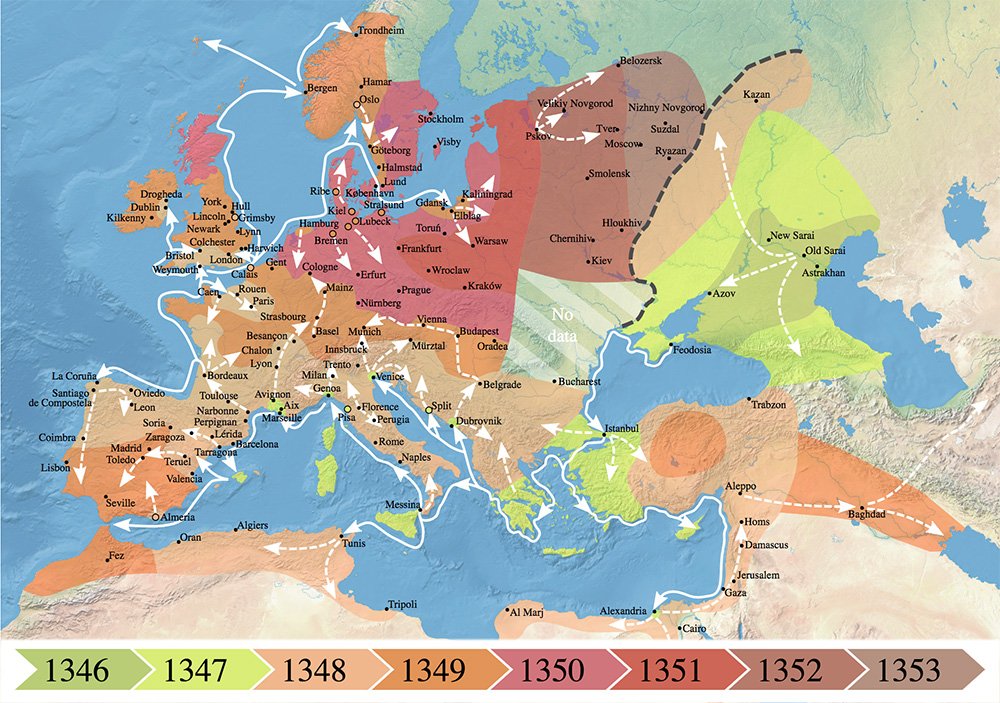 Can you give me some historical perspective?
Sure, why not. The most famous deadly disease to ever run roughshod over Europe was the 14th century's Great Bubonic Plague (better known by its stage name the Black Death), which killed an estimated 75-200m people worldwide, and some 30-60% of Europe's population. Like most things in those days, it took the original plague years to spread across Europe (see map above). While the 2020 incarnation of the pestilence is spreading much faster, the fatality rate is estimated to be around 2% - much higher than the standard flu, but much lower than the history's worst pandemics. So while you should definitely be taking this situation very seriously, including taking all reasonable preventative measures, freaking out isn't going to help things. We recommend listening to the Bobby McFerrin's classic tune on repeat (see below), or ordering some uplifting books like the Dali Lama's Art of Happiness, or pretty much anything from the School of Life.
 
Where can I get additional info?
The most reputable source for detailed information on the Coronavirus worldwide is probably the World Health Organisation, who have pages with general info on COVID-19 here, advice on stopping the spread of Coronavirus here, and a Q&A page here. If you like looking at hard data and very scary maps, Johns Hopkins University in the US has this live updated world map, while this site has all the same data without the scary map covered in red circles.