The Prague we know and love is an easily recognisable beast. The Czech capital has long been the big cheese of central European tourism, its alluring architecture and narrow winding streets the picture of what most think of when they consider visiting the region. No shortage of regional towns have been lumbered with the daunting 'New Prague' epithet, but few can match the city's immense collection of iconic attractions and sense of elegant grandeur. Prague is the new Prague.
Prague's metro might not be as well known to the millions who head this way annually, but the city's underground network is one its most remarkable achievements. The three lines cover the majority of the city and tell their own tales along the way, either through the neighbourhoods they service, the streets under which they lie, the names by which they are known and even the monikers that have long since been consigned to the bin of history.
Combine Prague's incredible history and penchant for influential figures with its magnificently efficient metro system and what do you get? Well, you still get Prague, but you also get Via The Left Bank of the '90s, a new book (okay, ebook) that tells the story of the men and women who made this city special, using the 58 stations as a guide.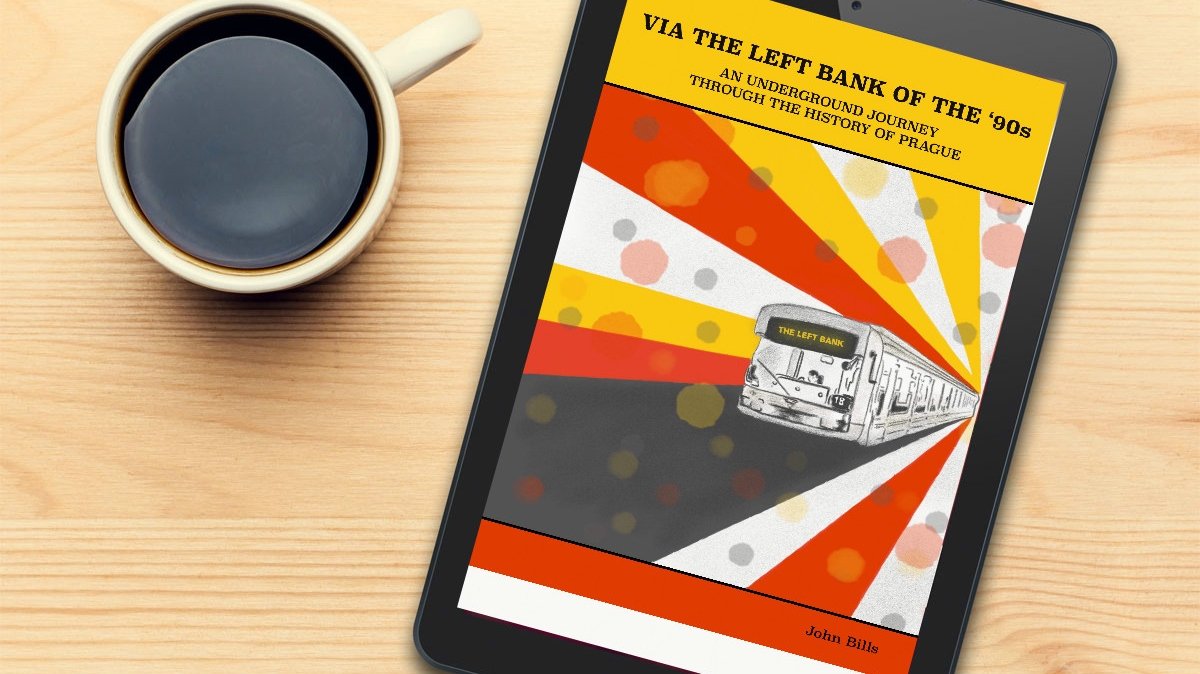 Every station has a story to tell, from Saint Adalbert's rotten luck at Petřiny through to the daring escape of three Czechoslovakian pilots at Letňany, via a benevolent military man at Invalidovna, the first European cosmonaut at Háje and more. Along the way we encounter leaders, losers, writers (plenty of them), rebels, revolutionaries, architects, football teams with kangaroo obsessions and executions, oh so many executions.
Via The Left Bank of the '90s is the story of Prague at its best and its worst, from the beauty of the city centre through to neighbourhoods that are probably best described as 'functional', but have their own quirks and yarns to spin. If you're looking for the Real Prague then you probably aren't going to find it in a book, but this one will at least be able to nudge you in the right direction. 

In Via The Left Bank of the '90s, John Bills takes the reader on a tour of Prague using the underground network as his guide, from the birth of the city at Vyšehrad through to the Velvet Revolution at Národní Třída and everywhere in between, including blokes who loved orchids and no small amount of executions. This is everything you ever wanted to know about Prague, and then some. The eBook available in his splendid little shop here.