New Dates!!!
Due to the dynamic epidemiological situation in the region, a change of dates for the ninth edition of The Balkan International Wine Competition was announced. The competition will now be held between 9th - 11th September in Belgrade and the traditional open-air festival in Sofia 17th - 19th September  in front of the National Palace of Culture.

The lavish three-day event will be held entirely outdoors, providing entertainment in a comfortable and safe environment. The wine tents, which last year enjoyed great popularity among all wine lovers, will once again be in front of the National Palace of Culture and coinciding with the day of Sofia, 17th September (double excuse to celebrate) will welcome visitors until 19th September . Look out for the golden tent at the heart of the festival site where you will find the award-winning wines from the competition in Belgrade.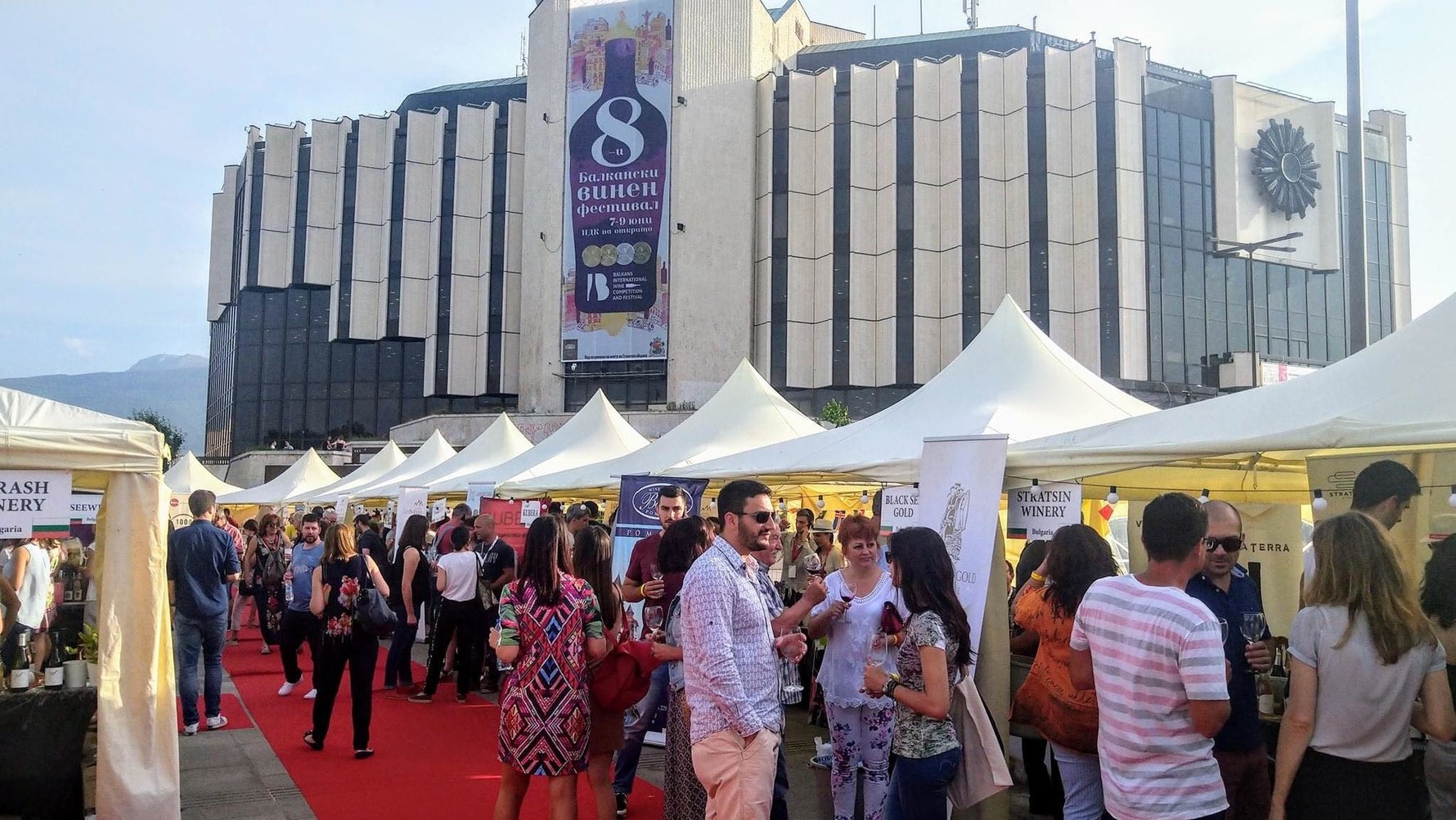 Special focus this year will be  on the national pavilions, where wineries from the participating  Balkan countries will present their wines to the public.  Accompanied by live jazz from Northern Macedonia, Bulgaria and the region the area for rest and relaxation will offer guests a variety of street food, to share with friends along with the best quality wines from all over the Balkan Peninsula.
On September 17th at 20:00 at a luxury event at the club 'Peroto'  the organisers of The Balkans International Wine Competition and Festival (BIWCF) will announce the trophies by category and the grand trophy for the best wine of the Balkans and the best winery in the region. It will be preceded by an art event; the painting of barrels by students from the 'Iliya Petrov' National School of Fine Arts and famous Bulgarian artists under the motto "Faith, hope & love for the Balkans", in keeping with the festival of Sofia.


 

The Balkans International Wine Competition And Festival 2020 is supported by The Sofia Municipality, the Bulgarian Chamber of Commerce and Industry and the Bulgarian-Serbian Chamber of Commerce and Industry, SAVEZ - Association of the Serbian Wine Producers, SERSA - Organization of the Serbian Sommeliers, as well as with the media partnership of БНР, our main partner in Serbia – Vino & Fino magazine, Oinohoos magazine, Manager magazine, Moto Pfohe Rent a Car, Exporter.bg, Мама Нинджа, Hit-bg.com, WineBG.info, списание Твоят бизнес, b2b media.bg, Exporter.bg, InFoodVeritas.com, ExpoWorld.bg, Agro TV, Стандарт, Аз чета, Жената днес, Winetours.bg, Wineo.bg, Bulgaria Wine Тours, Арт Идея Бг, Bulgaria Wine Тours, Fresh Cuts of Life, предаването "Винена одисея" on Balgare TV, wineo.bg, WineTourMaker.com, Autentika, Turističke priče, Vinopedia, In your pocket, Visitskopje, Sofiaadventures, Vino.mk, Exotic Wine Travel, Vin2.ro, Winepeople.ro.