A delightful car-free shopping street marred only by the constant need to check that a tram is not bearing down on you, Graf Ignatiev runs from Garibaldi Square in the heart of the town centre to Evlogi Georgiev Boulevard.

The street was named after Count Nikolai Pavlovich Ignatiev, a Russian diplomat, who was instrumental in expanding Russian interests into the Far East and the Balkans. As Russia's ambassador to Constantinople he promoted nationalist ideals in Serbia and Bulgaria, zealously supporting Pan-Slavism, the theory and movement intended to promote the political and cultural unity of all Slavs.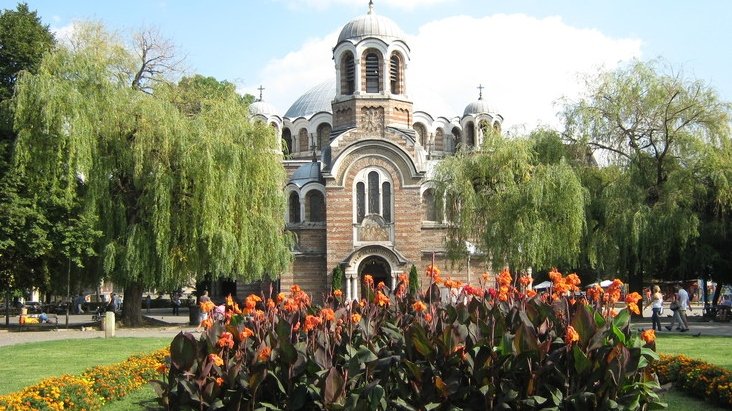 After the Russo-Turkish War of 1877-1878, Ignatiev was in charge of negotiating the Treaty of San Stefano, which ended the conflict after the Russians defeated the Ottoman army. Signed on March 3, 1878, in the town of San Stefano in Turkey the document recognized the independence of Bulgaria, Serbia, Montenegro and Romania. The Treaty of San Stefano settled the future of Bulgaria as an autonomous vassal kingdom with a Christian government, its own administration and army. The Treaty, seen as giving too much influence to Russia in the region, was not accepted by the Western European powers and was superseded by the Treaty of Berlin four months later, which left the south of Bulgaria under Ottoman rule and took away many of Bulgaria's border territories, causing political unrest and wars for decades to come.
Look out for:
Popa – the statue of Patriarch Evtimii, a city landmark and a frequent meeting place for young and old.
Slaveikov Square – look out for the lovely sculpture of the two writers, Pencho and Petko Slaveikovs (father and son) sitting on a bench in this busy square brimming with bookstalls. Sit down and have your photo taken next to them.