Dimitar & Lisa Kostadinov tell us about the family business; Zagreus Winery near Plovdiv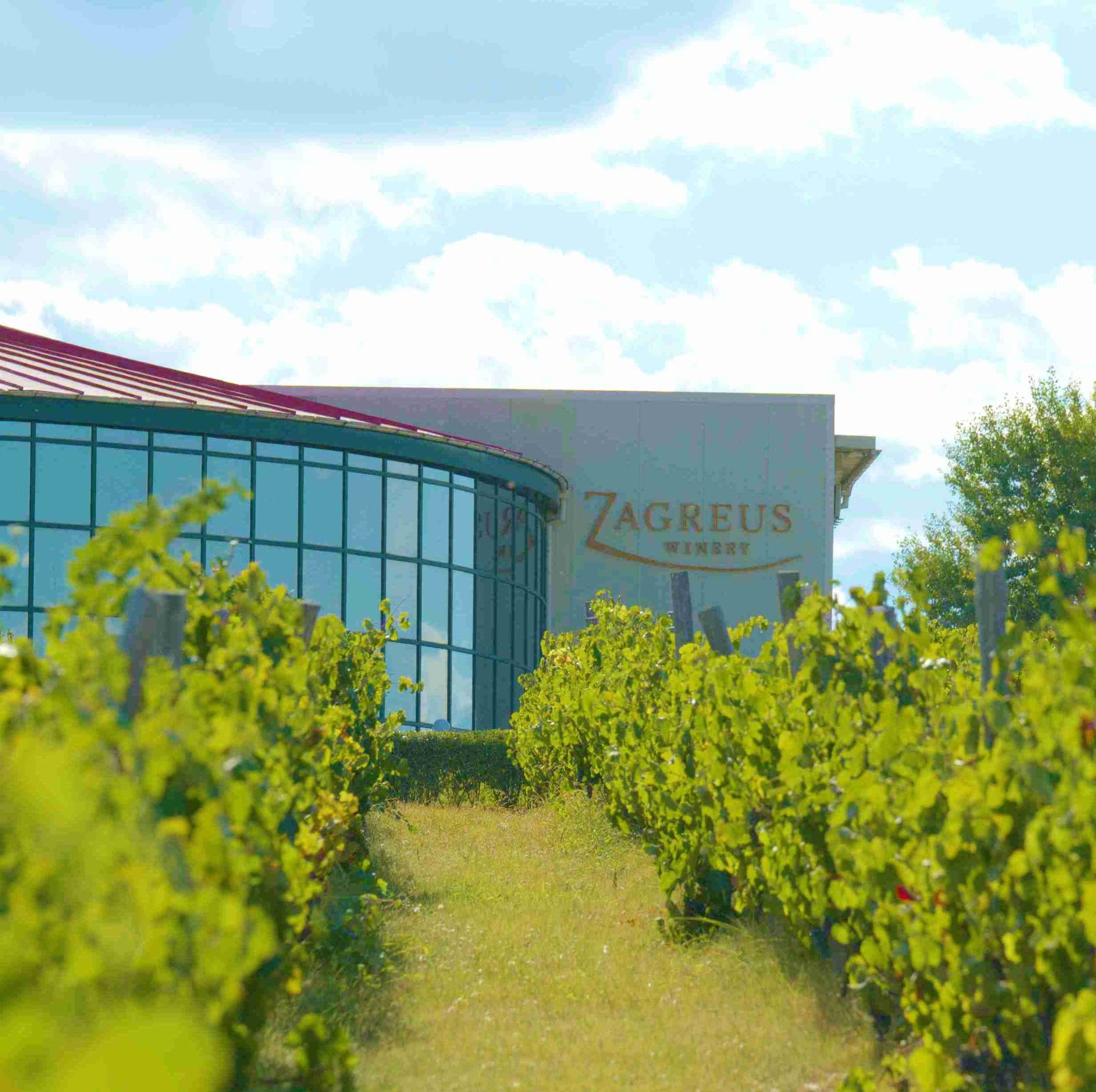 Lisa and Dimitar met in Austria when both were at University in Linz. Dimitar did his degree in mechatronic engineering specialising in wireless communication. Lisa is originally from Austria and studied Business Education. Somehow Dimitar convinced Lisa to come with him to Bulgaria to establish a family winery.
Lisa's passion is to find the right balance in all things in life and that includes supporting the family business, being a mother, a 'family coach' and the stallholder for Austria at the annual IWC Charity Bazaar.
Dimitar has been working as manager at the Zagreus family winery since 2006, a job that fuels his passion and rewards with pleasure.
Together they have two young sons and split their time between the winery and living in Sofia.

How did you get started in the business of 'wine'?
Our family set up the vineyards in the land of Vinica villade in the autumn of 1999. This area in the Upper Thracian valley to the east of Plovdiv is one of the most favourable regions in Bulgaria for growing grapes in terms of soil and climate. Currently, the winery owns a vineyard area of 120 hectares planted between 1999 and 2008. The cultivated grapes are Mavrud, Cabernet Sauvignon, Syrah and Merlot.
The winery was built in 2004 and since 2010 the vines have been cultivated organically not only producing a higher quality of wine but also protecting the surrounding nature.
My start in the business went from 0 to 100%.
Returning from Austria in 2006 I (Dimitar) started directly as manager of the company. During this time the winery was not operating at full capacity and I had a few years to adapt and learn as much as possible. It was quite an intense and difficult time, but I was very optimistic and keen to move forward with my job.


What was your biggest challenge then and is it different now?
My first big challenge was to give Zagreus a soul and face; in other words, the wines in the portfolio. I had to find the wines that would make us different from the other producers and that would correspond with our philosophy. That was a very complex and yet amazing process which involved my whole team.
And I am very proud that all this happened very fast and conscientously. In 2007 we already had 2 unique (for Bulgaria) wines on the market; the White Mavrud, blanc de noir from mavrud and our top wine made from dried mavrud grapes, Vinica. These two wines are still the most important wines in our portfolio.

What makes your product / production process different from others is Bulgaria?
(How come I never get a headache from your wines ;-) - Ed.)

I am not sure how the wine is processed in other wineries, but  we cultivate our own grapes organically, which is very important for me and minimises the interventions in the wine during the production process.

Tell us about the different wines you offer and which are your personal favourites (recommendations) and where our readers can find your wine?

We offer wide range of wines with different quality profiles. As already mentioned Vinica is our top wine. We also have our Reserve range with its well balanced body and ripe tannins, a perfect accompaniment for dinner during the long, cold nights. Our Tiara line includes 3 red and white wines as well as one rose made from Mavrud. The style is elegant and smooth. They are perfect everyday, any time wines – easy and fine. For those who are more enthusiastic I would recommend our Handmade range. It includes 8 unique wines and all of them have something interesting and unusual.
All wines can be found in our web shop intervino.bg and various parts of the portfolio can be found in supermarkets like Fantastiko, T-Market, CBA etc. The limited and sophisticated wines are in wine shops like Apollo Wine, Vino Orenda, Tempus Vini, Enjoywine, Casavino and others.

What else can visitors experience with a visit to your winery?
We organise wine tastings, workshops and team buildings. We not only produce wine, but also the food that we serve our guests giving them an experience to feel the nature and spirit of the winery.


Do you have some funny or unusual anecdotes from your experience – maybe with cross cultural communication?

Once during the harvesting season we had a group with visitors. During their tour the group stood near to one of the 20000 litre stainless steel tanks, which was being filled by a pump with young fermented red wine. Unfortunately someone forgot to stop the pump and the wine spurted out from the top of the tank, making a thunderous sound that scared everyone, including me, and in the next moment everything looked like in a slaughterhouse. Some of the guests were also sprayed with wine but everyone saw the funny side of the situation..


What would you like to see as the future for wine tourism in Bulgaria?

I would like to see more unique wines that are inspired by real stories and interesting people. I would like to see more people from the country interested in these stories and people.


Anything else?

Anything else – that's reserved for those who come to visit us at the winery.