What better way to travel from your armchair than by indulging in a good novel set in far away (or not so far) lands? We have put together a list of some of our favourite books set in Bulgaria which will offer an insight into the history, the landscape and the characters of this country. Some we have read, some we know the authors and others are still on that bookshelf waiting to be picked up.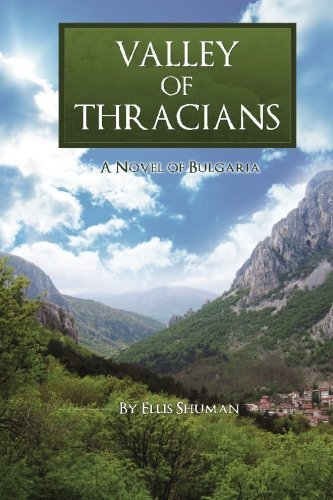 Valley of the Thracians (2013) Ellis Shuman
A Peace Corps volunteer has gone missing in Bulgaria and everyone assumes he is dead, everyone except his grandfather, who refuses to give up hope. Retired literature professor Simon Matthews launches a desperate search only to be lured into a bizarre quest to retrieve a stolen Thracian artefact.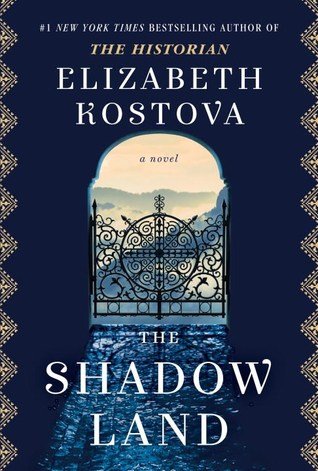 The Shadow Land (2017) Elizabeth Kostova
A young American woman visiting Sofia helps an elderly couple into a taxi and realises too late that she has accidentally kept one of their bags. Inside she finds an ornately carved wooden box engraved with a name: Stoyan Lazarov. Raising the hinged lid, she discovers that she is holding an urn filled with human ashes....
From the bestselling author of 'The Historian'  this novel is definitely on the 'must read soon' list. It spans the past and the present and unearths the dark secrets of Bulgaria, a beautiful and haunted country delving into the horrors of a century.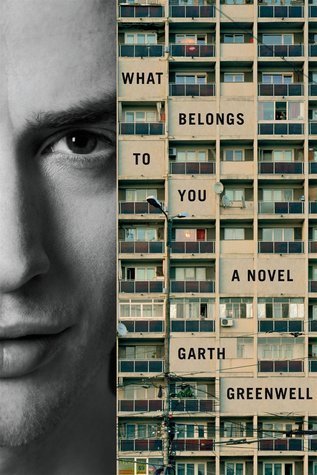 What belongs to you (2016) Garth Greenwell
On an unseasonably warm autumn day, an American teacher enters a public bathroom beneath Sofia's National Palace of Culture where he meets Mitko, a charismatic young hustler, and pays him for sex. He returns to Mitko again and again over the next few months, drawn by hunger and loneliness and risk, and finds himself ensnared in a relationship in which lust leads to mutual predation, and tenderness can transform into violence. A stunning debut novel about  desire and its consequences, by a former American teacher in Bulgaria. Winner of the Debut of the Year Award at the British Book Awards.
Shortlisted for the James Tait Black Prize.

You are not like other mothers (2012) Angelika Schrobsdorff
Originally written in German, this is the first of her autobiographical series documenting her early years of affluence in Berlin, before her mother enters a marriage of convenience with a Bulgarian to escape the Nazis, only to find them back on the doorstep in Sofia. Other related titles in German; 'Die Reise nach Sofia' and 'Grandhotel Bulgaria'


East of the West (2011) Miroslav Penkov
A collection of short stories written with great empathy ,about 800 years of tumult in troubled Eastern Europe; the characters mourn the way things were and long for things that will never be. But even as the characters wrestle with the weight of history, the debt to family, and the pangs of exile, the stories themselves are light and deft, animated by Penkov's unmatched eye for the absurd.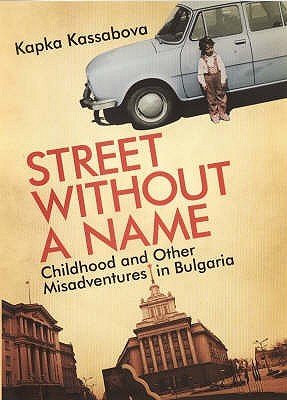 Street without a Name (2009) Kapka Kassabova
Born in Sofia during socialism, Kapka escaped with her family as soon as possible after the collapse of the Berlin Wall. When Bulgaria became part of the European Union she decided it was time to return to the home she had spent most of her life trying to escape. What she found was a country languishing under the strain of transition. This two-part memoir of Kapka's childhood and return explains life on the other side of the Iron Curtain.

Solo (2009) Rana Dasgupta
This book has left a profound impact, not least because the author with no real connection to Bulgaria produced such an outstanding portrait of a volatile century through the story of a hundred-year-old blind Bulgarian man. Ulrich, the son of a railroad engineer, has two great passions: the violin and chemistry. Denied the first by his father, he leaves for Berlin to study the latter. His studies are cut short when his father's fortune evaporates, and he must return to Sofia to look after his parents. He never leaves Bulgaria again. Except in his daydreams...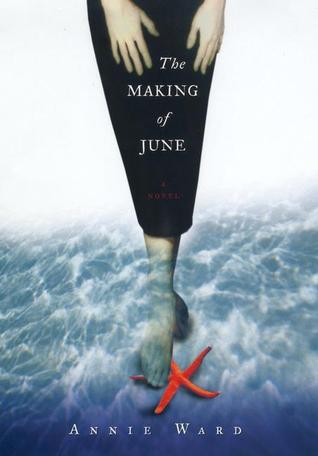 The Making of June (2002) Annie Nigh Ward
We loved this fairly authentic portrait of the first decade post communism in Bulgaria. In fact the author was part of our extended network and we often wondered if she had modelled her characters on anyone we actually knew. The main character June appears to be living the dream in California, working as a production assistant at a film company. She abandons her home and job to follow her husband to Bulgaria. Within a month of their arrival, June turns thirty and her husband leaves her for a young local girl. As difficult as it is for her to be alone with few friends in a country on the verge of civil war, June doesn't run home. She drinks too much, falls into the arms of a Mafia kingpin, gets caught up in the revolution, and little by little revels in her new vision of the world outside the American periscope.

More suggestions can be found here