Meet Margarita Temelkova from the Interior Design Studios 'House of Fun' and 'Be Bold'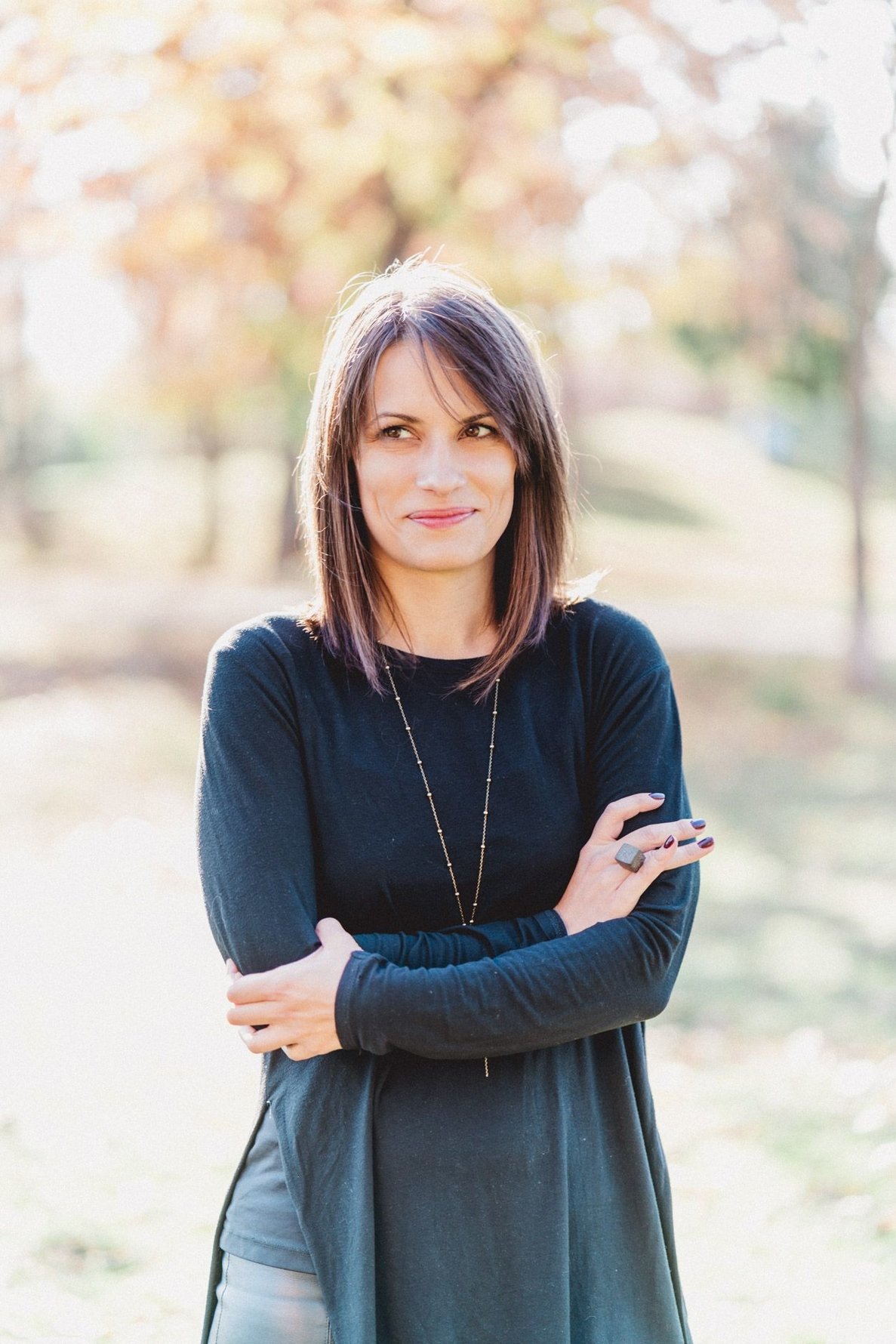 Interior design is passion for Margarita and from an early age she knew that this will be her job. She graduated from the architectural school in Sofia(UASG) with a Masters Degree in Interior design, giving her a technical background, knowledge and perception about space planning and functionality. In 2012 she started her own design studio 'House of Fun' and to date has designed over 25 000 square meters; everything from offices, to apartments, family homes, restaurants and even beaches and pools.

What do you love most about interior design?

The diversity of projects makes it really interesting for me. You can do a Disney themed design for a little princess, then a black retail project or office for a music company with a Daft Punk meeting room. The creative process and cool ideas are nourishment for my brain. When I see that a design proposal surpasses the expectations of the client, I feel enormous satisfaction and adrenaline.

Interior design is a long process, full of different aspects, but we always start with 'The Functionality.' To clearly determine the use of every centimetre of floorspace, the optimum layout is essential for a successful project. It doesn`t matter if the space is yellow or green, if it`s not proportionally correct, the balance between furniture and adequate free space, one can quickly feel uncomfortable. Of course, the right color combinations and materials are important too, but that comes after the planning process and, of course, we incorporate the clients wishes.

How can people get the most benefit from designer services?

The client will get the most benefit from a designer, when there is an element of trust. Every project has a logical sequence of steps that should be followed. You can't pick the colours , when you still don`t have the layout, even if you want to get to the fun part quickly. Trust your chosen designer and follow his way of work. How to chose a designer that is right for you, is a different story....but obviously it helps if you like the kind of work they have done or they have good referrals.

Is it expensive to hire a designer?

If you think "Instead of paying a design fee we can do it ourselves and buy a sofa with this money" – yes it is expensive! But if you think about the time that you will spend trying to do the job especially in a country where you maybe don't speak the language or know the products available, the mistakes that can be averted and,of course, the end result - the design fee will ultimately save you money. This is a professional service with visible results. You can always spot which projects are done by pros and those not.


What should one be aware of when buying / refurbishing property in Bulgaria?

First,of course, get a lawyer to check the legal status of the property. Then check the walls of the property - if there is any cause for concern, such as mould or signs of leakage which are outside your apartment and the repairs do not depend on you. It could well be a perpetual problem. Take your time and look closely. Do a second visit , because usually the first impressions are stronger and not so objective.


Some funny anecdotes from your experience?

When I started work, one of my closest friends told me that if she has a sofa and few pillows , she will manage to arrange it. Ten years later, none of my friends do anything before consulting me. I even once received a call asking "What colour toilet paper should I buy to perfectly match the interior?"
Of course this is the other extreme and I don`t really advise you to go that far.


Some of your favourite 'go-to' shops in Sofia when looking to accessorise a project

My favourite spot in Sofia is Sofia Design District. The shops are full of lovely, quality products and it is always pleasure for me to go there. Another shop that I like for luxury interiors is Elegant Living. When we don`t have a big budget for decorations I always use IKEA. The items are stylish and modern and always fit the interior.

Here are some examples of different recent projects: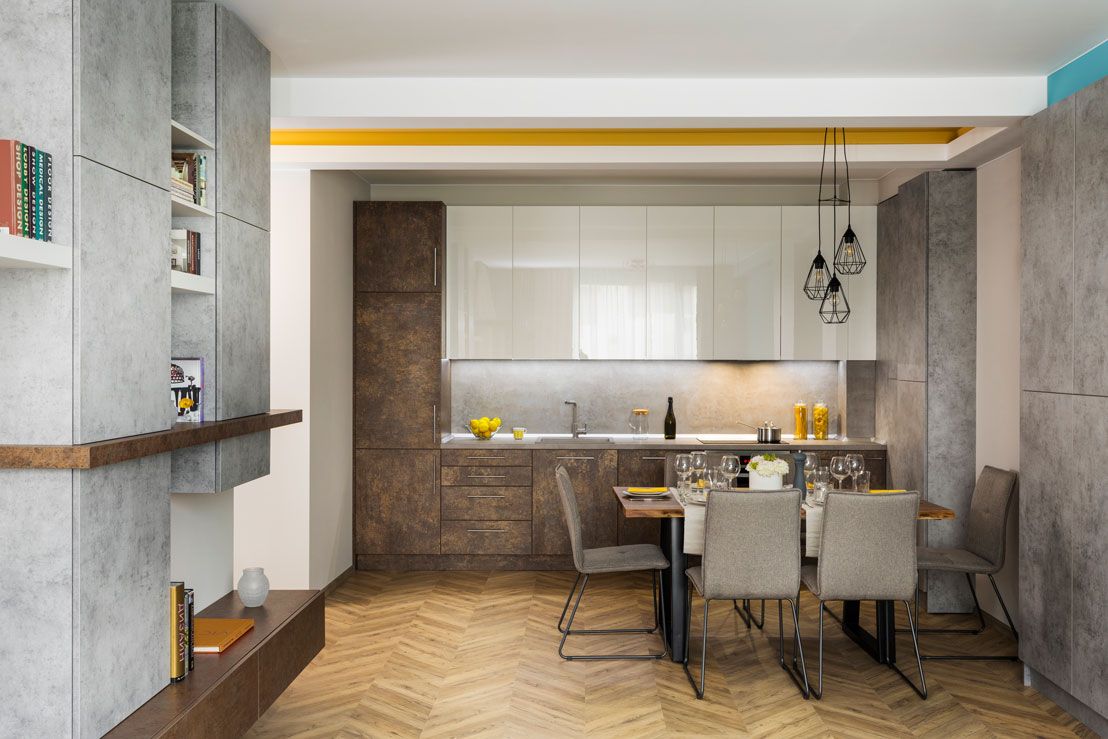 This (above) is a project for a foreign investor, who doesn`t live in Sofia and bought the apartment solely for rental. We coordinated the entire design phase by email and supervised the renovation works. Following a strict timeline and coordinating between the different contractors, was one of the big challenges on this project. We took this project through to the very final details, purchasing all the necessary accessories and electrical appliances. We even put all the sheets and towels on the beds. The apartment was 100% "ready to be used " when we finished.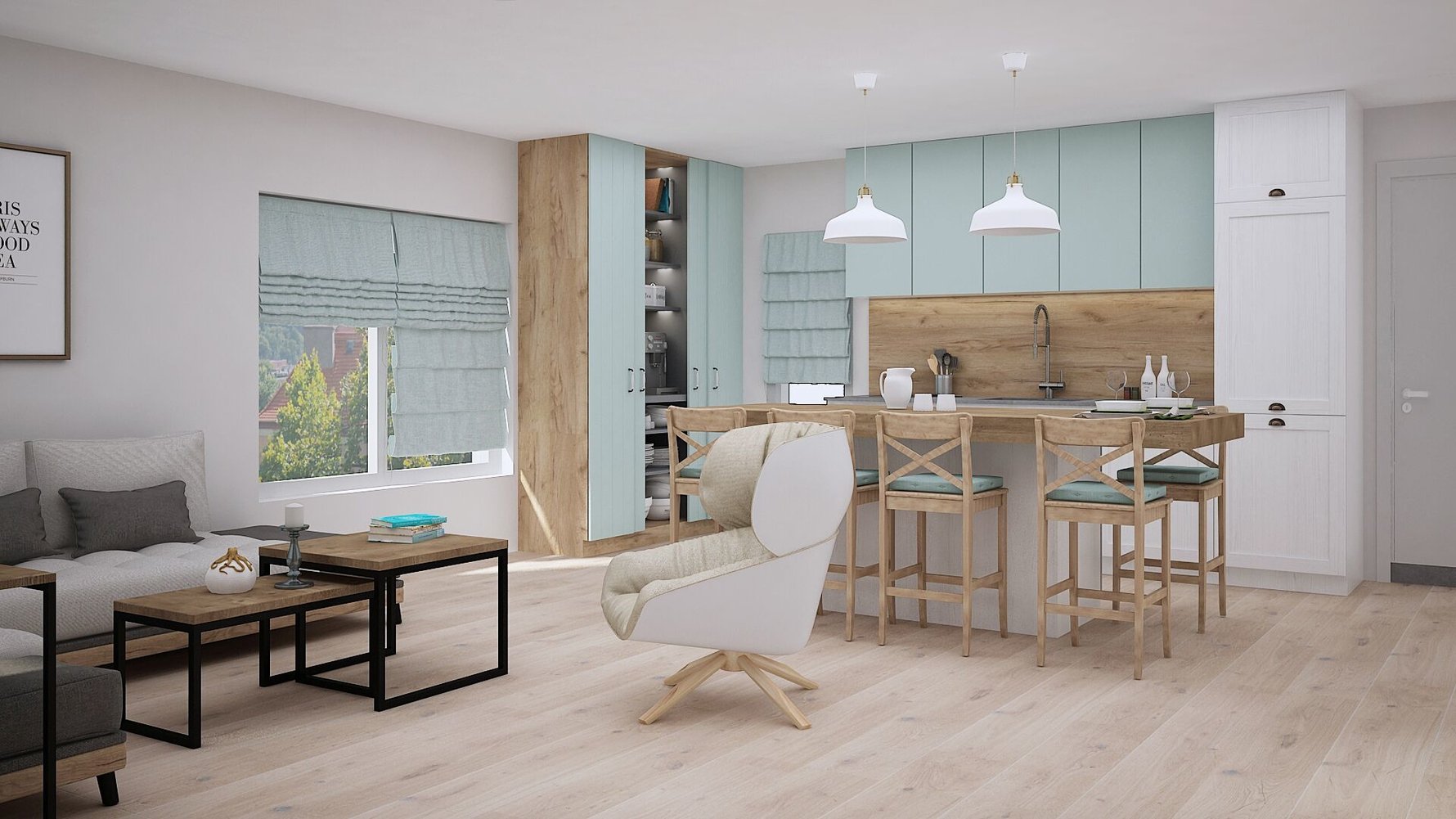 An  apartment in an old building received a new lease of life with this project. It involved a full change of the layout and new space planning, new electrical and plumbing installations. The aim of the design was to mix the vintage retro feeling with a fresher, vibrant look.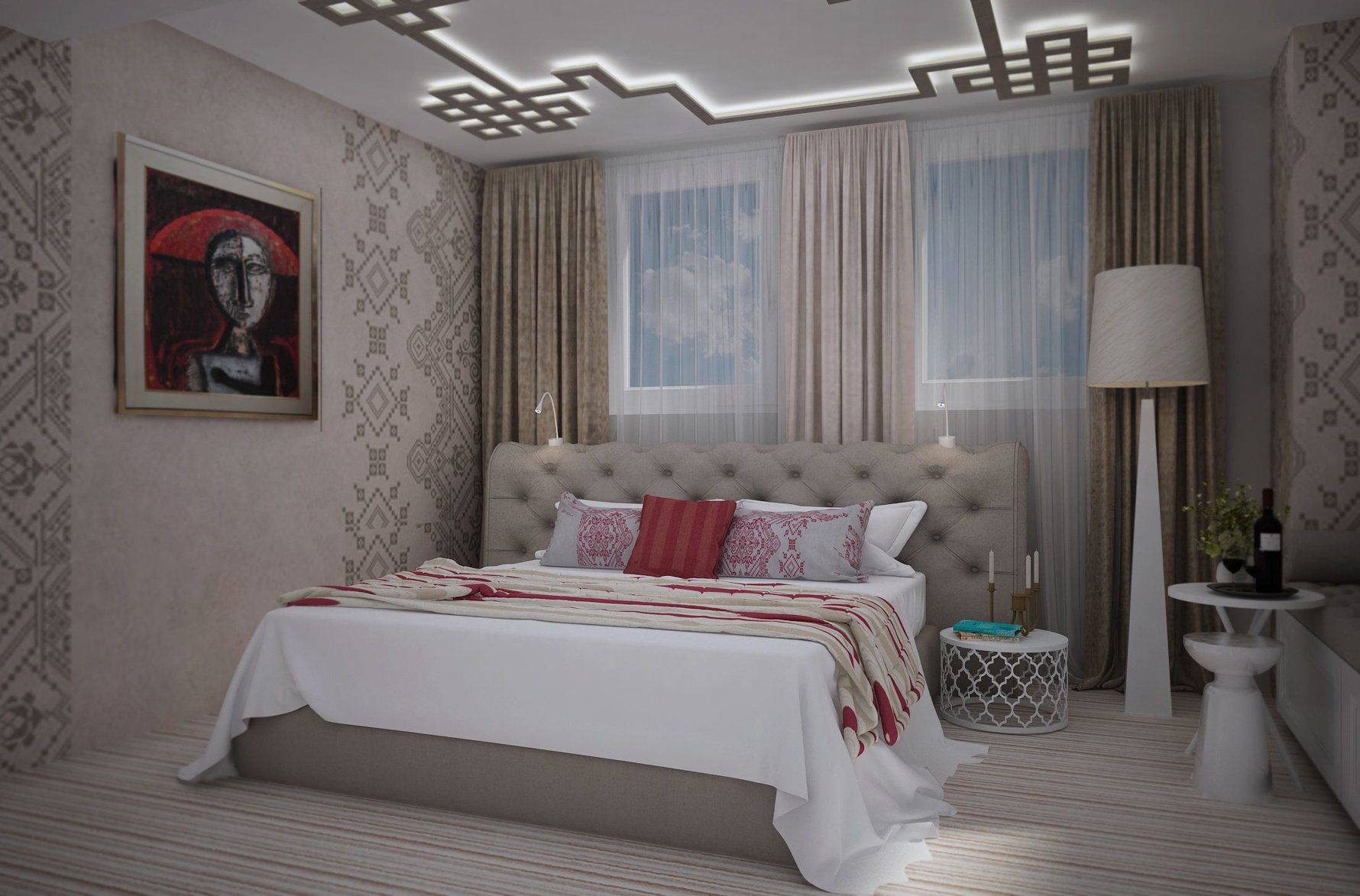 Hotel "Gallery 37" (below) project for a five star luxury boutique hotel in the heart of Plovdiv`s old town near the Ancient theatre. The building is listed as a 'Cultural monument' and the original facades had to be retained. In this small boutique hotel you can enjoy original masterpieces by famous Bulgarian artists, at the same time the design should incorporate traditional elements from the old houses whilst feeling really modern. Big challenge with a great result. It is due to open February 2020.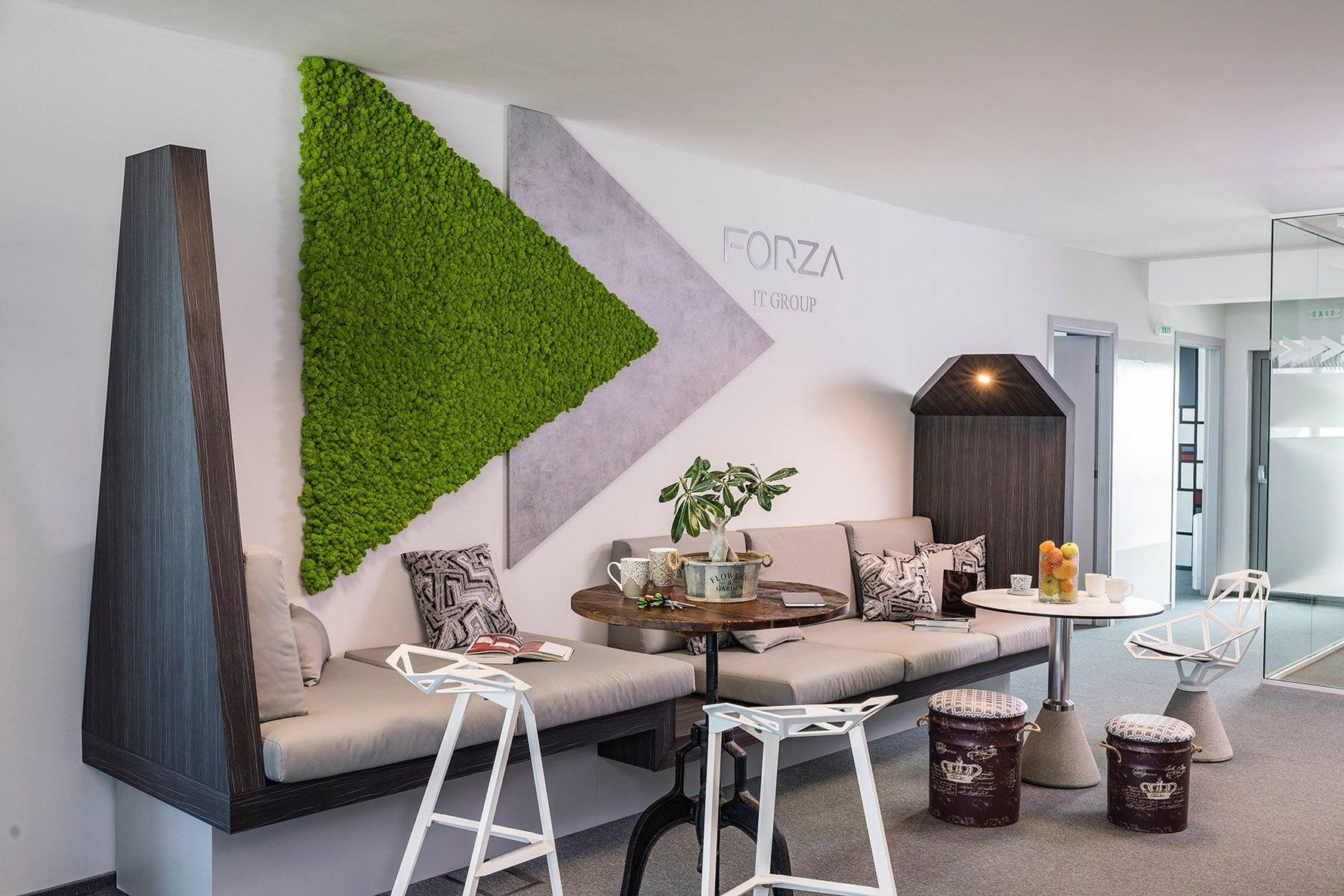 "Forza consulting" Office space, branded with triangle elements from their logo, used as a green wall, as clocks, separations and wallpapers. The iconic chair of Konstantin Grcic is the perfect addition to this project. The installation process was finished within one month, which is crucial for rented office space.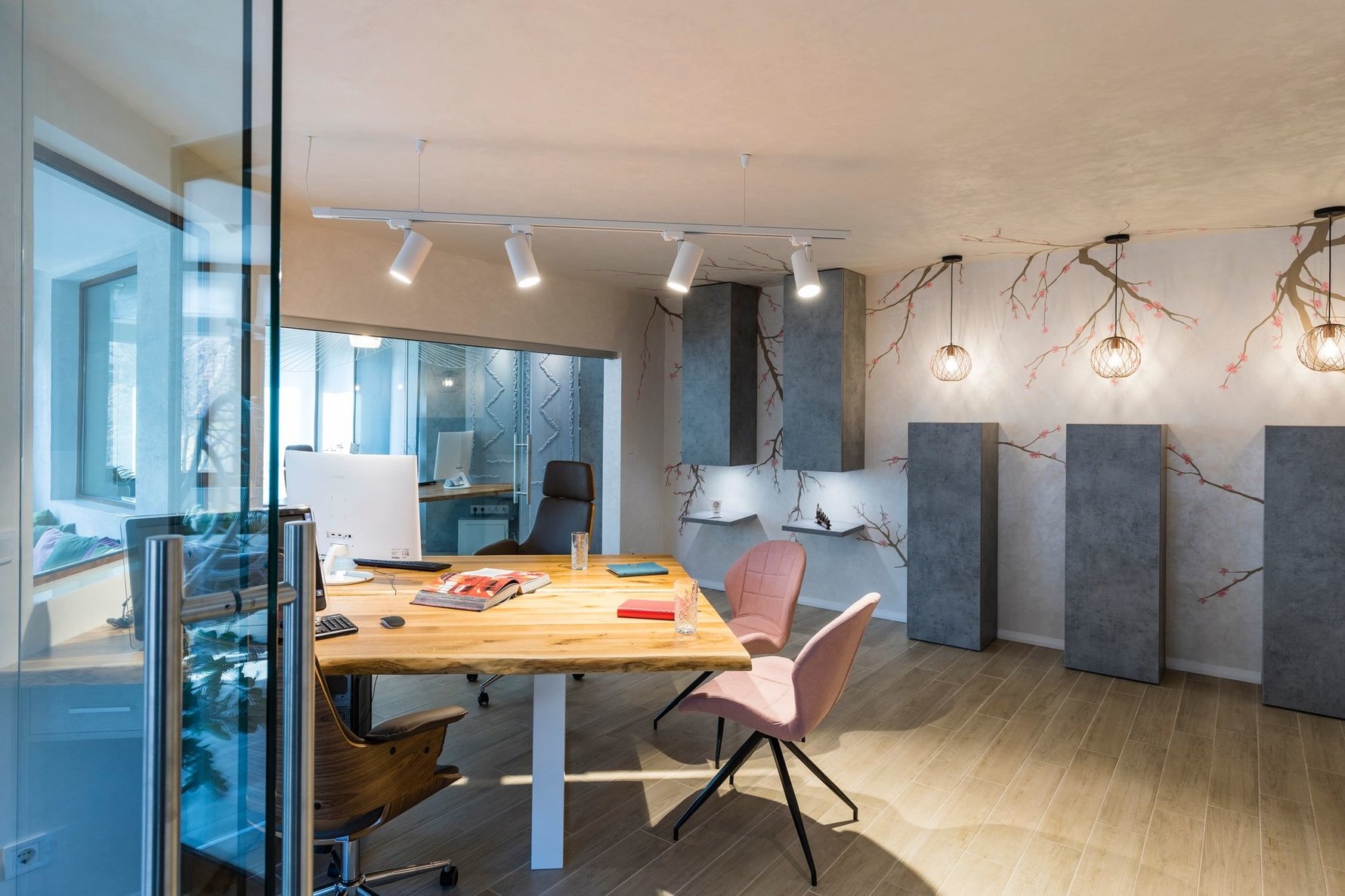 Office for a small company. We decorated the space using a personal approach and custom furniture. The 30-year-old apartment required full reconstruction. The final touches to the walls were made by an artist.