The thirteenth edition of the Sofia Middle East and North African Region (MENAR) Film Festival returns to the cinemas on 18th June with the most watched film from the online edition in January "Just 6.5", a tense thriller that draws us deep into the underworld of Tehran. Among the most awarded Iranian titles of the last two years.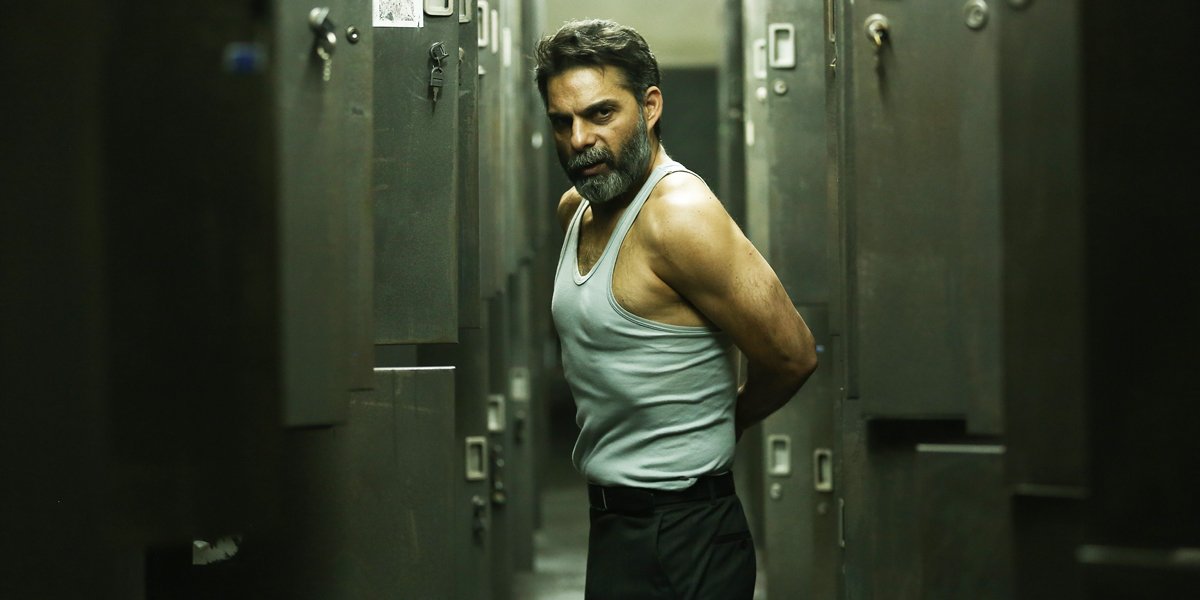 Nargis Abyar's new film "When the Moon was Full" will have its Bulgarian premiere. The big favorite of the Fajr Festival in Tehran won the forum's leading awards for best film, direction, leading male (Hutan Shakiba) and leading female role (Elnaz Shakerdust), as well as the audience award from the Tallinn IFF. The story follows the lives of lovers Abdulhamid and Faeze, whose idyll is broken when the woman discovers that her husband's parents are engaged in illegal trade, which can lead to fatal consequences for all.
Kazem Molaye's "Badger" is comes to Bulgaria with an award for best film from the Austin Film Festival, a jury award from the Bangkok IFF and nominations for best film from the festivals in Shanghai, Dhaka and Salerno. The film tells the story of Sude and her son Matiar, who is suddenly abducted and Sude is forced to turn to her ex-husband to save the child.
The new film from the doyen of Iranian cinema, Rasul Sadrameli "My second year in college" was awarded the prize for best actress (Soha Niasti) at the Moscow IFF and nominated for "Golden St. Georgi". The film  about the lives of two friends are completely confused after they go on a trip to Isfahan, is the debut of Soha Niasti co-starring Ali Mozafa ("The Past", "The Last Step") and Babak Hamidian ("Underwater Cypress")
"The Warden" is Nima Javidi's second film since his hugely successful debut "Melbourne". The prison drama follows Colonel Jahid's efforts to grow in the hierarchy until one of them disappears during the evacuation of a group of prisoners and the colonel is faced with a fateful choice.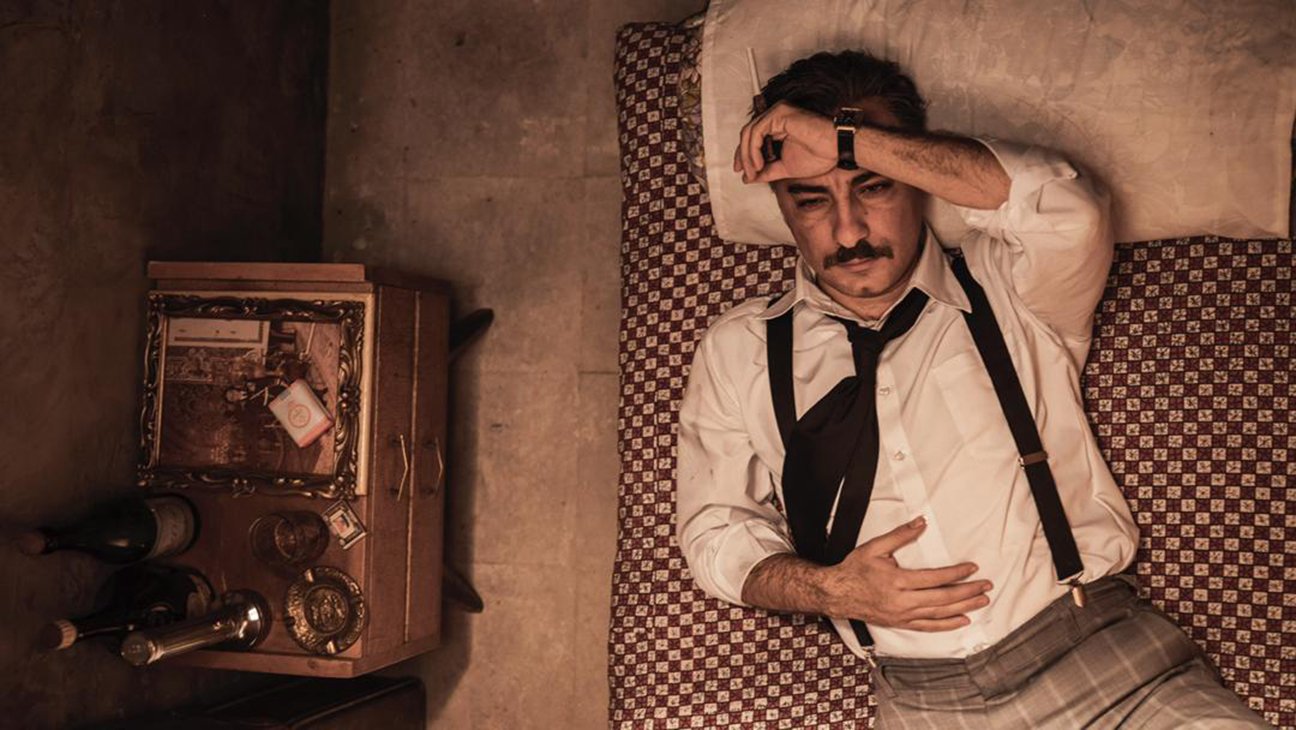 In the documentary section, one of the viewers' favorites so far is "Wings of Kyrgyzstan"  by Sophie Dia Pegrum and Jen Miller, who spent more than a year in the vast expanses of Kyrgyzstan exploring the lives of the nomads and their best friends, the horses.
Another favorite in this year's selection is "Walled Citizen" by director Samir Kumsie, who decides to accept took the challenge of traveling the world with one of the most restrictive passports - the Palestinian one. For a period of three years with countless visas issued, he sailed from Palestine to Europe and from there to the Amazon jungle. Along the way, he meets dozens of interesting people who help him get through the walls that modern society erects in front of inhabitants from certain regions of the world.
The most provocative film in Sofia MENAR's documentary selection this year is "Dima Punk" by  Dominique Kobe, who explores the punk scene in Morocco. For 8 years she follows 'Stoff', one of the faces of underground culture in Casablanca. 

Untill the 27th June over 15 titles will be shown at 3 locations in Sofia(the Cinema House, G8 Cultural Center, Euro Cinema) and one in Varna FCC. All films have English Subtitles.
Full programme here 
 
Дом на киното / Cinema House
Културен център G8 Cultural Center
Евро Синема/ Euro Cinema
18.06.21
Friday
19.00
Едва 6 милиона и половина 131'
Just 6.5
20.00
Пазачът на затвора 87'
The Warden
20.15
На 47 80'
47
 
19.06.21
Saturday
19.00
Момичето и морето 120'
The Girl and the Sea
18.15
Пълна каша 90'
Numbeness
20.00
Пънк завинаги 62'
Dima Punk
16.45
Без дъно 89'
Shynyraw

20.06.21
Sunday
17.00
Човек 190'
Human
16.30
Джахан танцува със света 94'
Dance with me
14.15
Дневникът на рибаря 144'
The Fisherman's Diary
21.06.21
Monday

19.00
Язовецът 93'
The Badger
18.30
На пълна луна 131'
When the Moon was Full
18.00
Момичето и морето 120'
The Girl and the Sea
22.06.21
Tuesday
19.00
Джахан танцува със света 94'
Dance with me
18.45
На косъм от сцената 102'
A Hairy Tale
18.15
Крилете на Киргизстан 75'
The Wings of Kyrgyzstan
23.06.21
Wednesday
19.00
Крилете на Киргизстан 75'
The Wings of Kyrgyzstan
20.30
Алжир отвисоко 88'
Algeria from Above
19.15
Без дъно 89'
Shynyraw
18.15
Пълна каша 90'
Numbeness
24.06.21
Thursday
19.00
На 47 80'
47
20.30
Животът ми във втори курс 99'
My Second Year in College

19.45
Язовецът 93'
The Badger
 
18.30
Пънк завинаги 62'
Dima Punk
25.06.21
Friday
19.00
Пазачът на затвора 87'
The Warden
18.45
Дневникът на рибаря 144'
The Fisherman's Diary
20.45
На пълна луна 131'
When the Moon was Full
26.06.21
Saturday
17.00
Писма на съдбата
Fated Hearts
19.00
Земя 97'
Terra
17.15
На 47 80'
47
18.45
Едва 6 милиона и половина 131'
Just 6.5

16.15
Животът ми във втори курс 99'
My Second Year in College
27.06.21
Sunday

17.00
На пълна луна 131'
When the Moon was Full
16.00
Между стената и света 79'
Walled Citizen

15.00
На косъм от сцената 102'
A Hairy Tale