Visiting Wrocław in December? You're in luck, as the holiday season is when the city gets all dolled up with festive decorations and the Main Square seemingly explodes with light, sound, and extravagant attractions. From seasonal gnomes to mulled wine to ice skating at a UNESCO-listed site, here are the best ways to feel the holiday magic in Wrocław.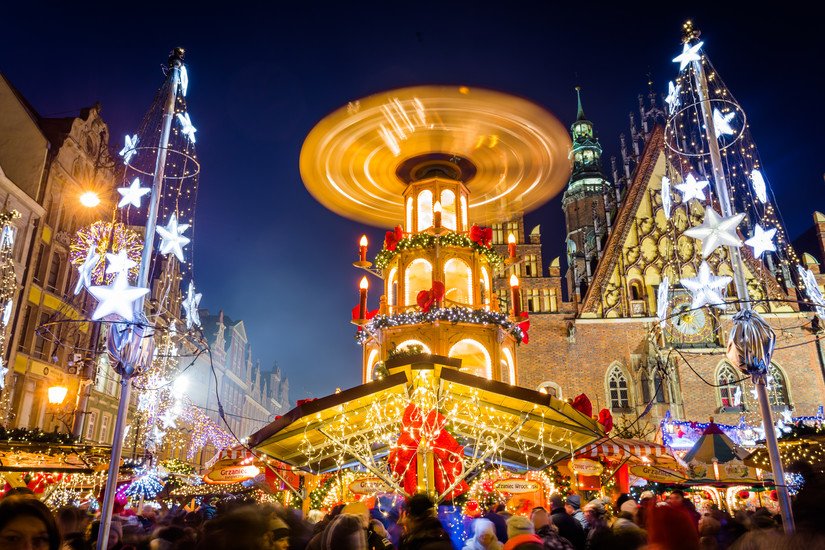 Wrocław, a city with strong German heritage, goes all out with its annual December-long Christmas Market, which puts the holiday fairs of cities like Warsaw and Kraków to shame. Wrocław's X-Mas Market is loud and proud, gaudy yet festive, and takes its outlandishness further each time, with over-the-top decorations, amusement park contraptions, heaps of food, and cisterns of seasonal alcohol. Sprawled over Plac Solny, the Main Square, and parts of Oławska and Świdnicka Streets, this is one of the largest Christmas markets in PL, and the perfect start point, end point, and pit stop area for a day of exploring the Old Town's churches, monuments, museums, and cobbled streets. And while many locals scoff at the market's crowds and tourist appeal, you might still find them here drinking a sneaky mulled wine after work.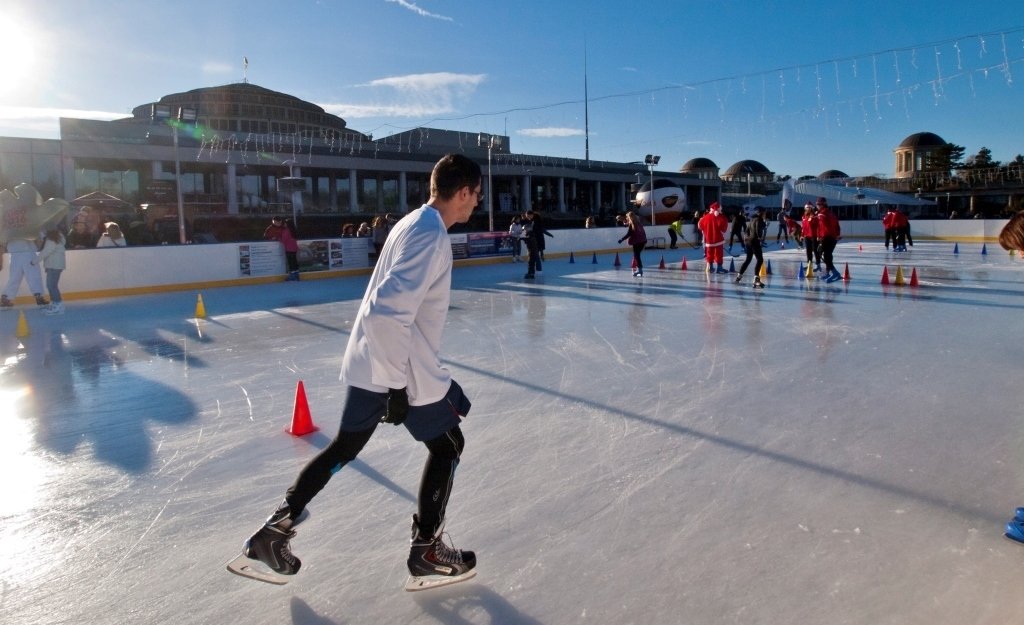 Wrocław's one and only UNESCO-listed landmark is the Centennial Hall, a massive 1909 exhibition hall designed by Max Berg. Perhaps only architects, engineers and hardcore modernism fans will fully appreciate this concrete giant's looks, but the surrounding area offers several attractions, including the Four Dome Pavilion, Afrykarium and Pergola Fountain - the latter of which is transformed into a 900m2 outdoor ice rink from early December until the end of February. With the backdrop of Szczytnicki Park, the Pergola colonnades, and Centennial Hall (which hosts a handy restaurant for those in need of a warm-up), there's no better to hit the ice in Wrocław, and few better for people watching.
Search for the Christmas Gnome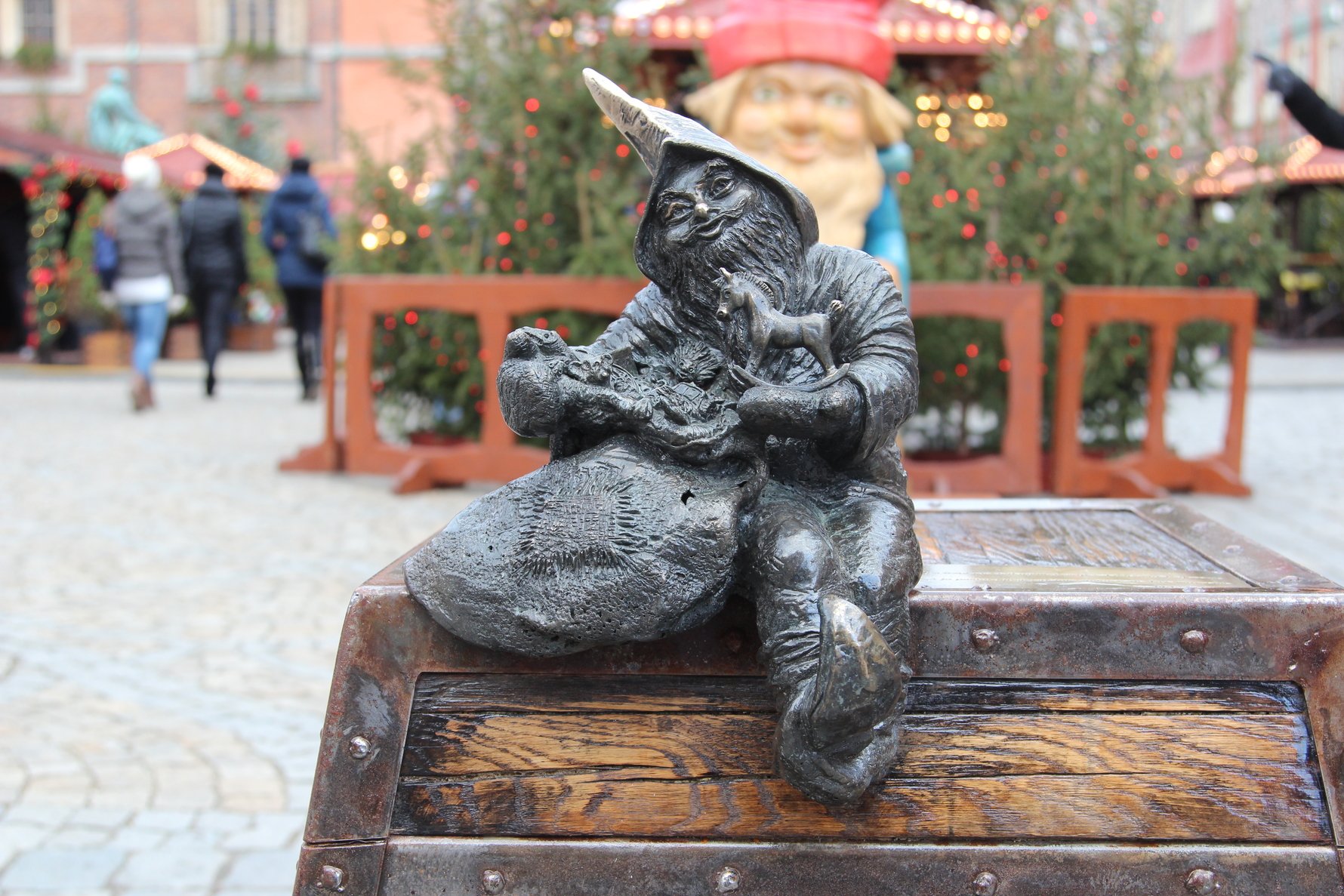 Look underfoot and you will quickly realise that Wrocław has a veritable army of gnome statues dotting its streets. Now numbering around 400 (no one knows the exact number!), these little fellas can trace their history back to the 1980s, when the underground anti-communist group Orange Alternative used graffitied 'krasnale' (gnomes of dwarves) as part of their peaceful, absurdist protests. Though most are camped out on the streets permanently, one makes an appearance only during the Christmas month. His name is Prezentuś ('Gifty'), and you can find him by scouring the Market Square.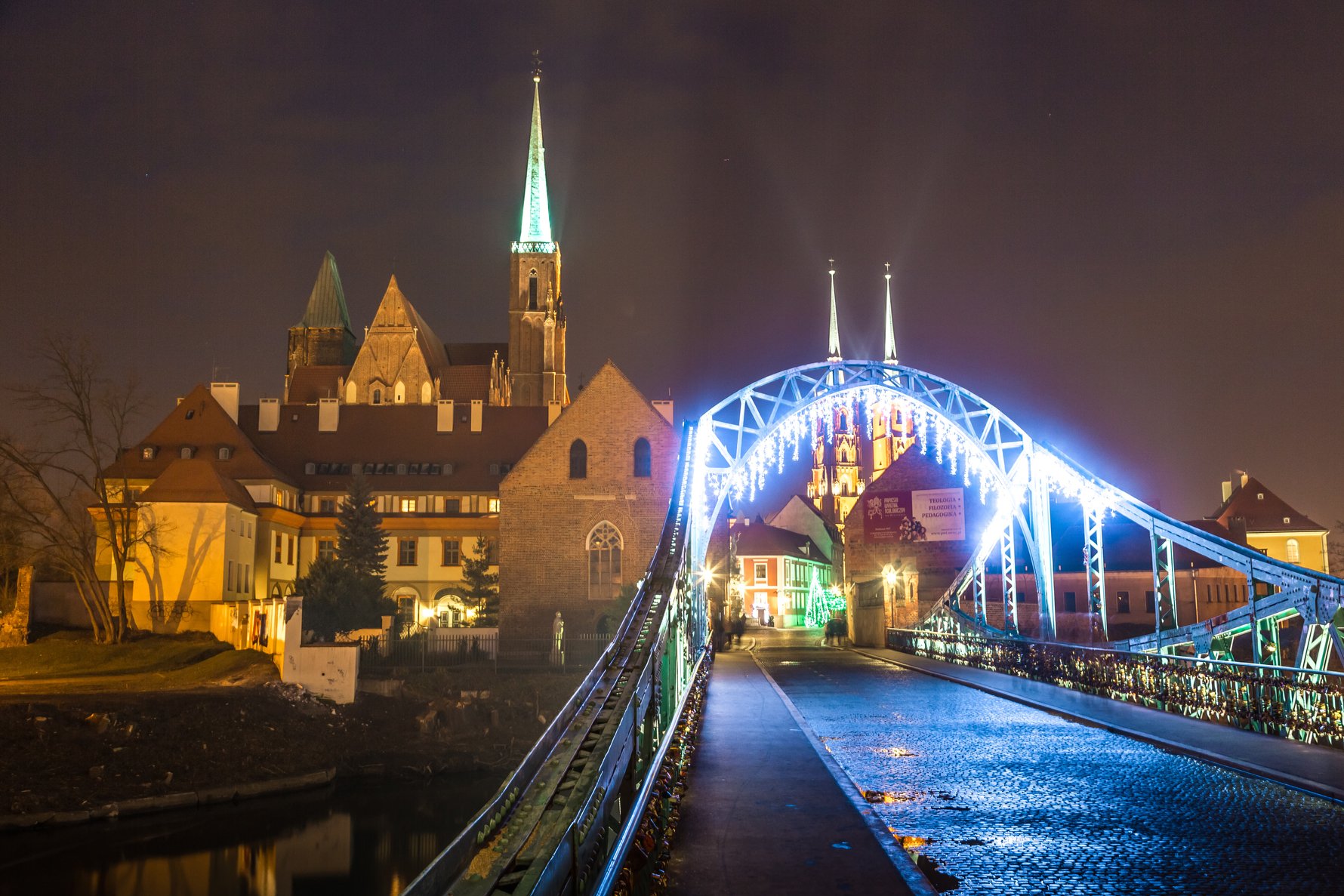 Playing soul to the Old Town's heart, the Cathedral Island (aka Ostrów Tumski) is the oldest part of Wrocław. All dolled up in festive lights during the holiday season, an evening stroll through this quiet corner of the city is a welcome respite from the hustle and bustle of the Market Square. Accentuating the Christmas illuminations are original gas lamps from the 19th century; keep your eyes peeled at dawn and dusk for Wrocław's official lamplighter - a caped character with a top hat and long staff whose job it is to ignite and extinguish the district's 109 lamps.
Commiserate Over Carp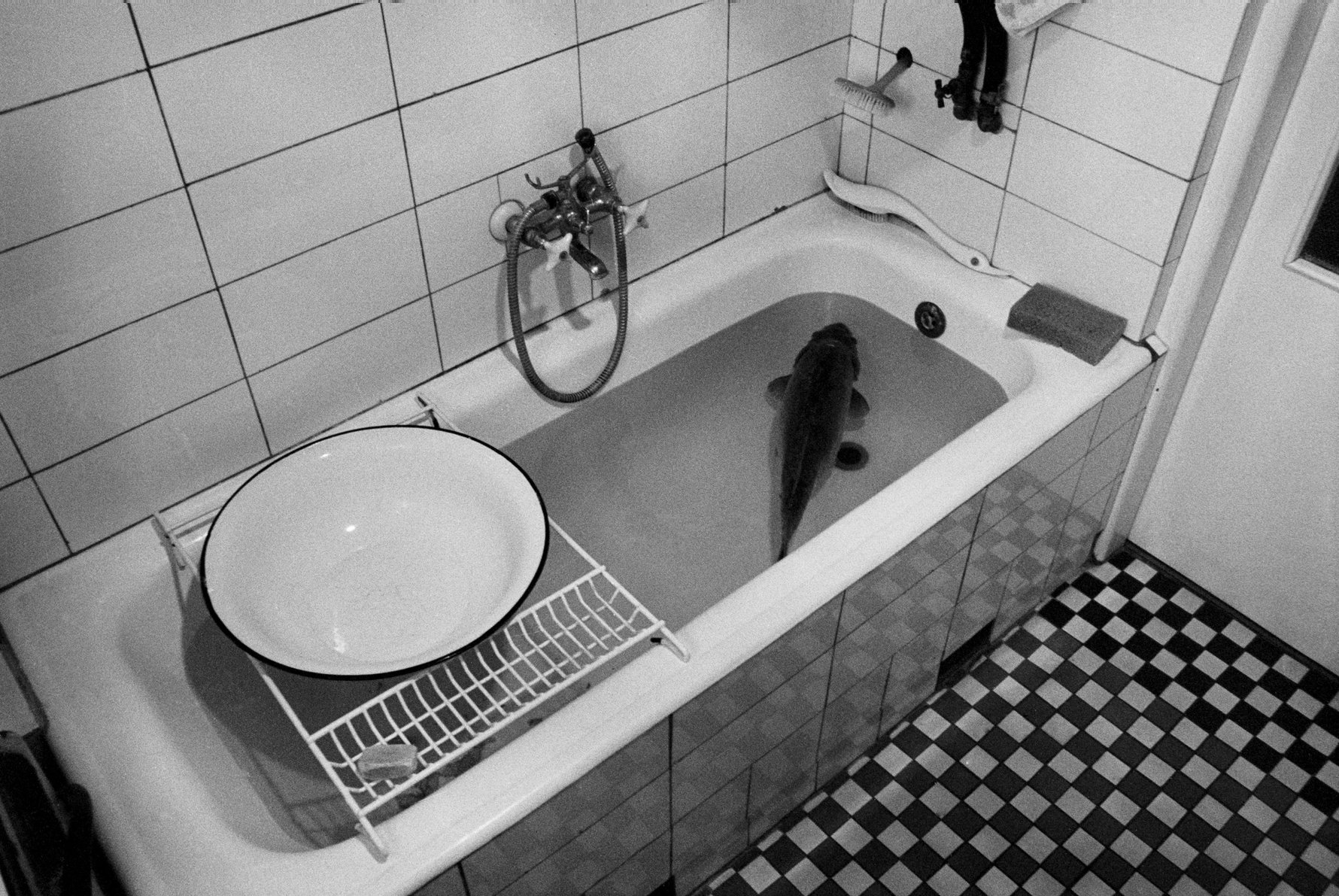 In Poland, the main Christmas dish is carp, and in days prior large, writhing, mildly horrifying pools of carp can be found on the city's squares waiting to be purchased and brought home for holiday dinner. For a live look, head to the busy intersection of ul. Kościuszki and ul. Dworcowa. During the scarcity of the communist times, it wasn't uncommon for the carp to be bought early and kept in the family bathtub for several days until it was time for the man of the house to clobber it, carve it and cook it. Almost everyone in Poland over the age of 40 has a horrifying/hilarious anecdote to this effect, which we're sure they'll be happy to share (every year, without fail).
 
Adorate a Unique Nativity Scene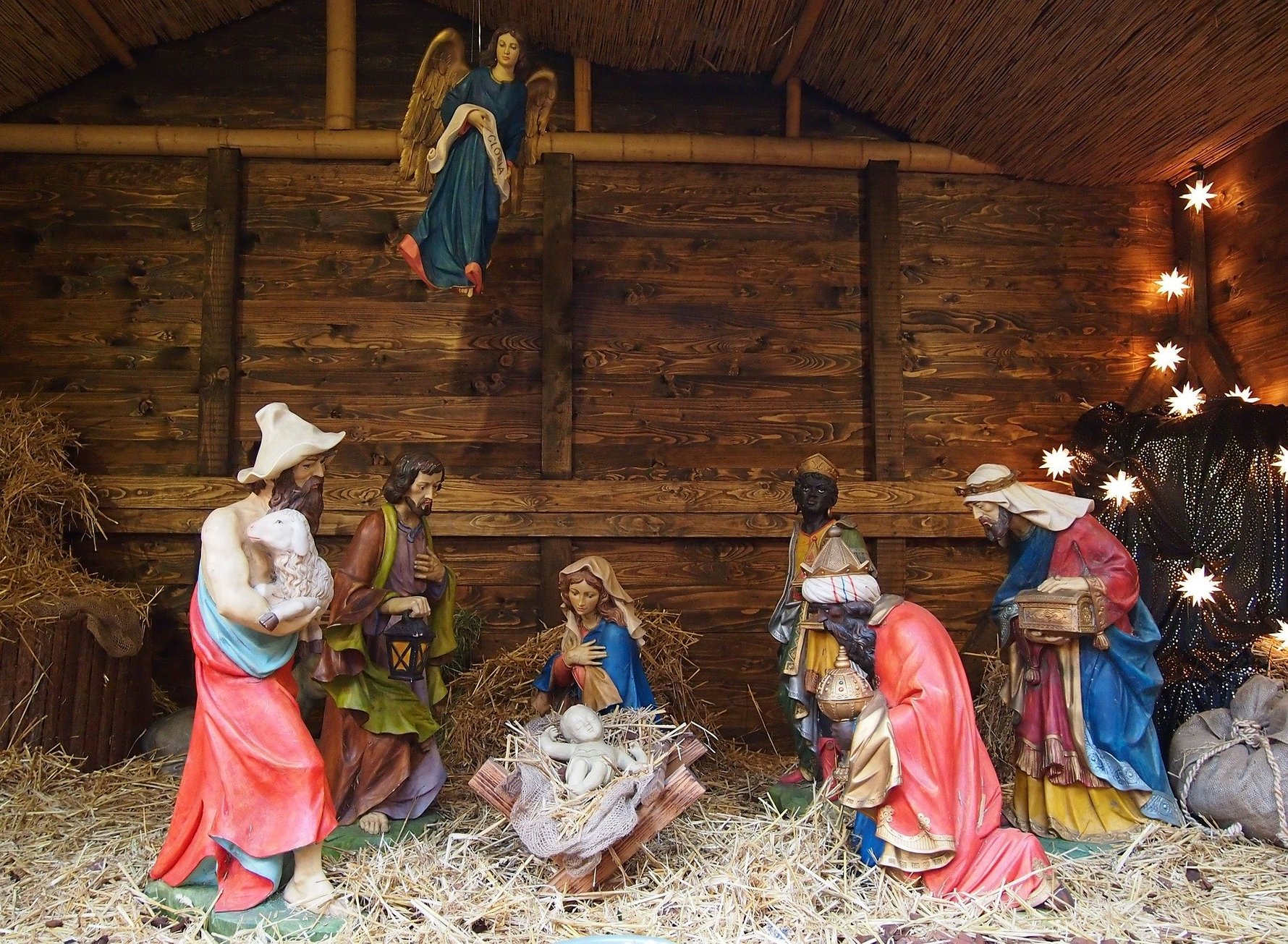 While you'll find nativity scenes in all of Wrocław's churches beginning December 24th, there are two that command special interest. The Church of Our Lady on the Sand (on Piasek Island, naturally) is famous for its expansive nativity scene, which is fully electrified, illuminated and motorised, and features a whole host of odd embellishments, including Mickey Mouse, Donald Duck, and an electric train trundling through the entire scene. If you're near Centennial Hall, the Church of Our Lady of Consolation (ul. Wittiga 10), located just east of the Zoo, also goes above and beyond by surrounding baby Jesus with a gang of fluffy, smelly, living critters. Though this lot puts the 'mange' in 'manger', they're also sure to put hearts in your eyes. Just don't get too eager with the petting, or you'll have to declare your adventure to border patrol on your way home (the non-Schengen folks, at least).
 
Ring in the New Year!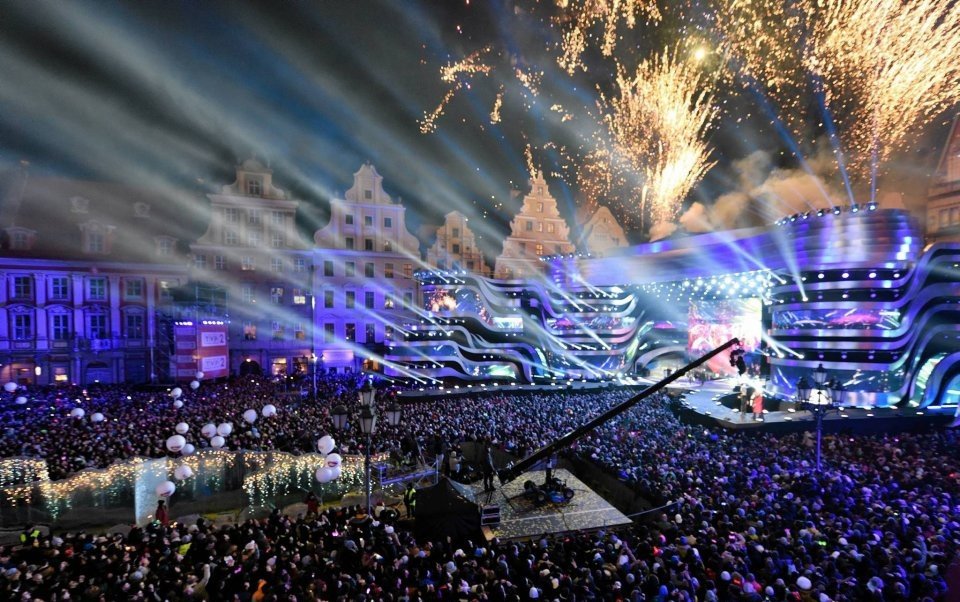 The year concludes with a huge New Year's Eve bash right on the Main Market Square, including dance tunes, disco balls, fireworks, a squad of 100 Polish and international entertainers, and even a bilingual (Polish and English) 'master of ceremonies.' Do siego roku (Happy New Year)!