Wrocław for the Christmas Holidays 2022: What to do?
Visiting Wrocław in December? You're in luck, as the holiday season is when the city gets all dolled up with festive decorations and the Main Square seemingly explodes with light, sound, and extravagant attractions. From seasonal gnomes to mulled wine to historic buildings and bridges twinkling with Christmas joy, here are the best ways to feel the holiday magic in Wrocław.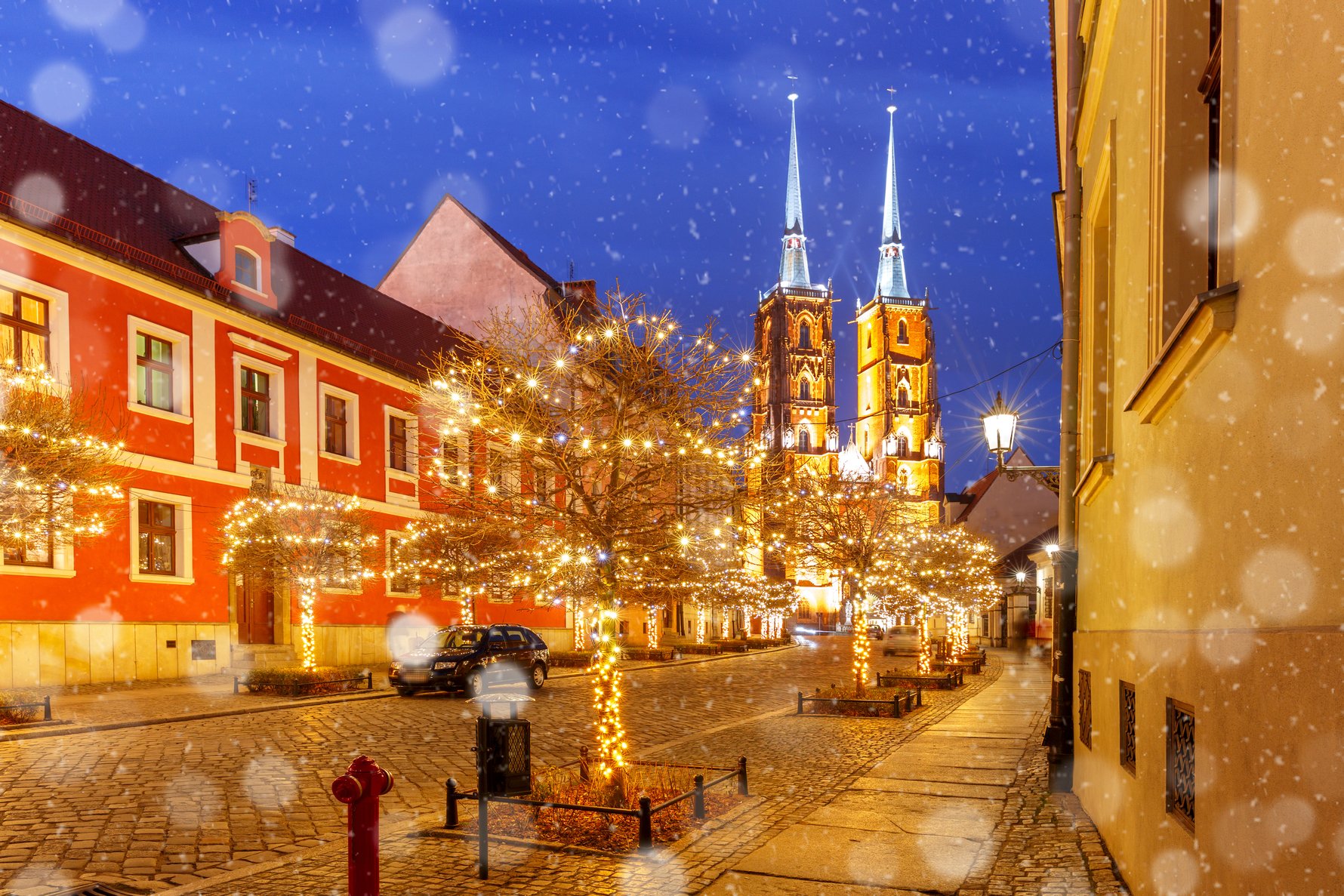 Firstly we'd like to assure you that winter in Wrocław is also beautiful! Come and see for yourself!

Wrocław is one of the oldest and most beautiful cities in Poland. Drawing 5.3 million visitors in 2018, word has spread about the special atmosphere the city has to offer, especially at the turn of the year. Beautiful not only in summer, when the weather is more favourable for the outdoors, but also unique in winter - the illumination of Christmas lights, the air of the Christmas Market fragrant with gingerbread and cinnamon, complete with a wonderful Christmas tree in the centre of Wrocław market square. Worth making a December trip to Poland for, if you or someone you know can't make it to Wrocław's tremendous Christmas fair, you still order a Wrocław Christmas Market Mug from their online store!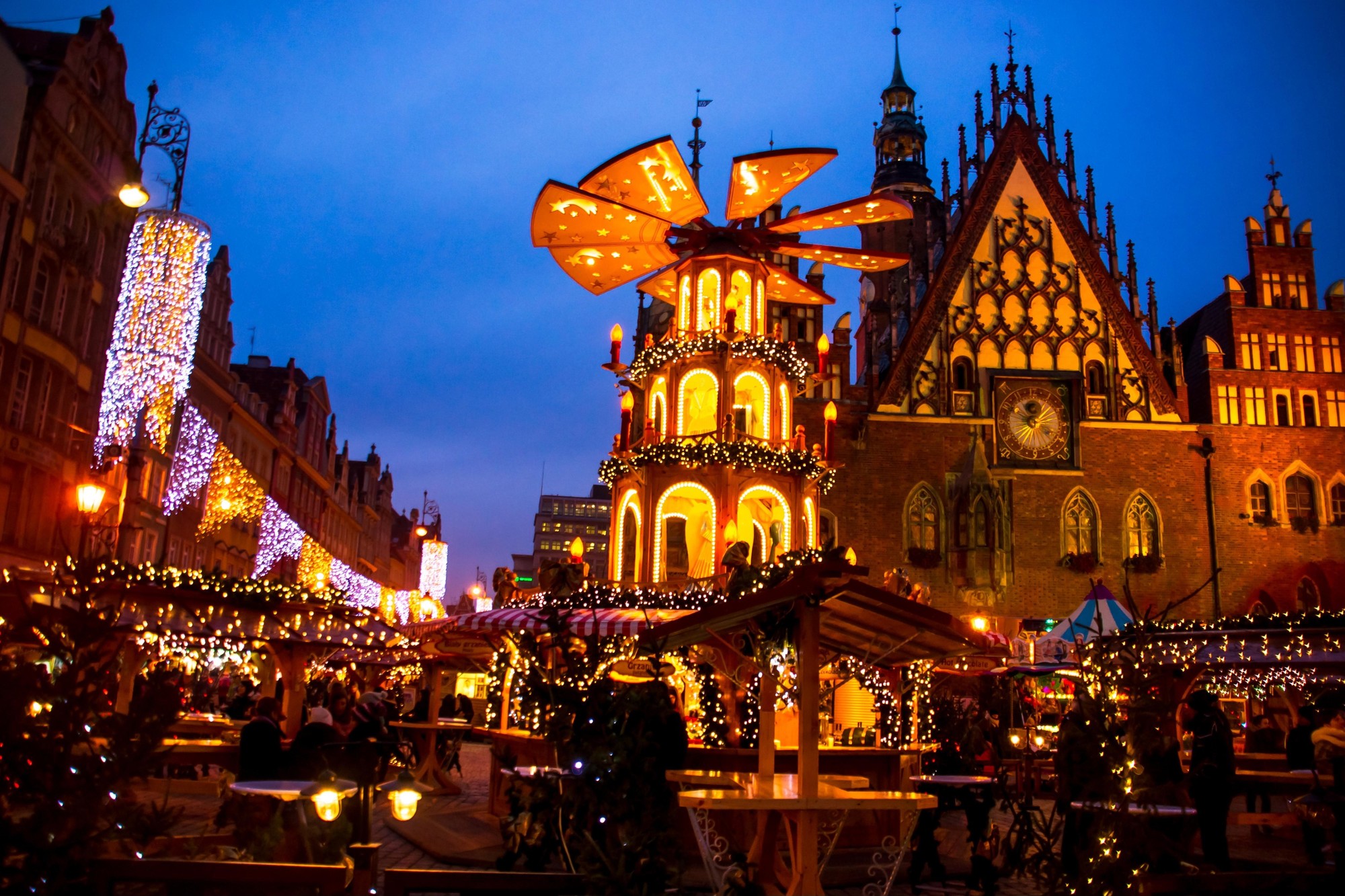 The rich history of the city is evident by unique monuments - Ostrów Tumski with a strolling lighthouse in the evening, a beautiful market square with the Town Hall, the Quarter of Four Denominations, the University building and the Ossolineum complex. Winter walks are encouraged by promenades and boulevards, thanks to the tempting views of the Oder River, which, even when iced-over in the cold, gives the city a unique atmosphere. Crossed by tributaries and canals, Wrocław is a unique city of 12 islands and over 100 bridges. It is also worth going outside the city centre - in the vicinity of Szczytnicki Park, the UNESCO heritage-listed Centennial Hall and the Four Domes Pavilion. See one of the most interesting modernist-housing estates in Europe - WUWA, or follow the colourful trail of Wrocław's fantastic street art. Or maybe with a bit of luck, you will be able to make friends with Wrocław's gnomes - friendly, cheerful citizens of the city of 'meetings'. As part of Wrocław Christmas lights, keep an eye out for the City Lamplighter - a public-service job that has existed for centuries and is one of only two that still exist in Europe (the other is in Brest in Belarus) Find out more at www.visitwroclaw.eu
Christmas Food in Wrocław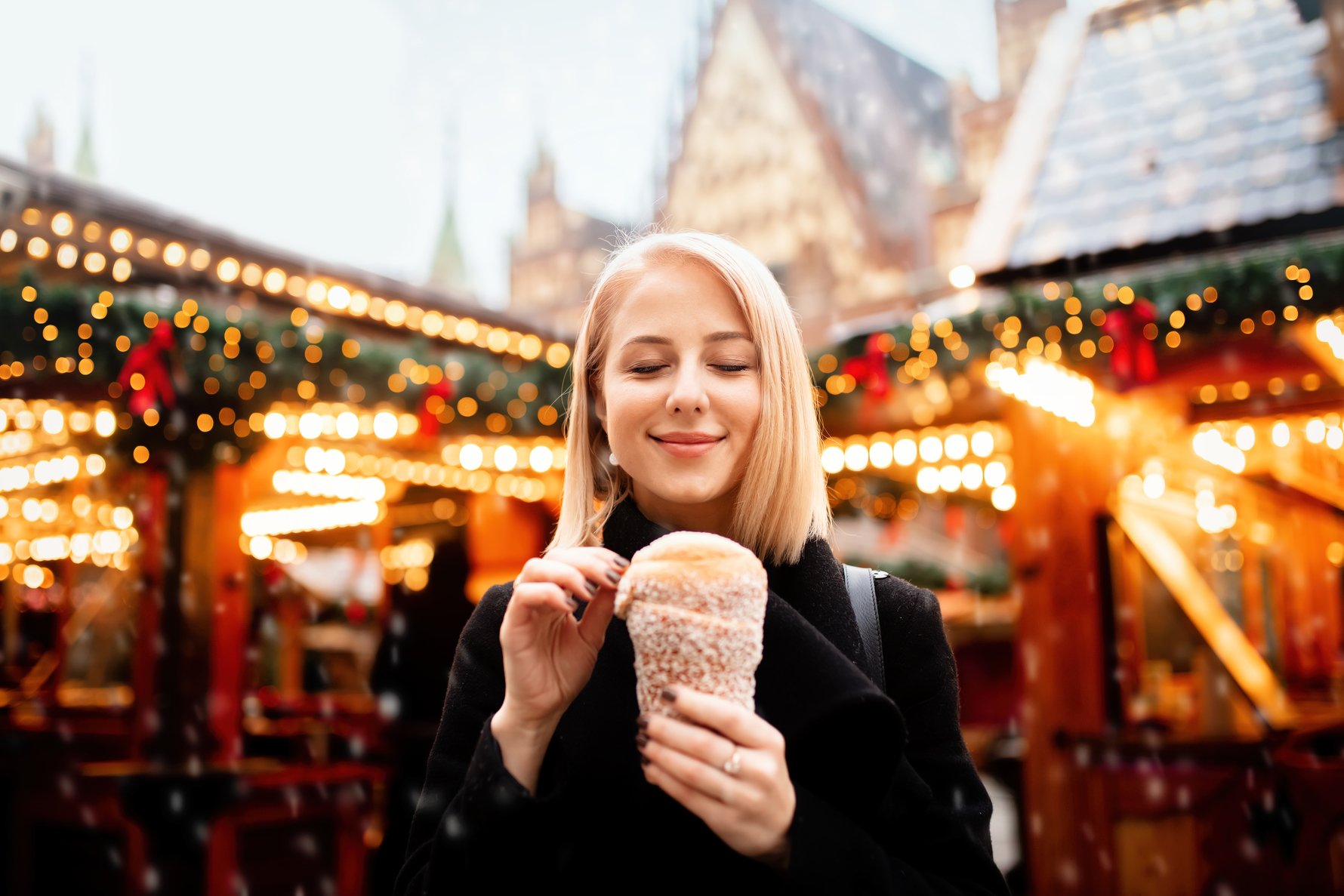 Not surprisingly, Poland celebrates Christmas Eve by eating! Wigilia, the feast of Christmas Eve, officially starts when the first star in the sky is spotted. Bad news if you don't like Polish cuisine: dinner consists of 12 courses – one for each apostle. Abstaining from meat consumption, with the exception of seafood, is a notably-Catholic observance at various times of the year and, for this reason, you'll see plenty of fish on the Wigilia menu as well as cabbage, mushrooms and dumplings.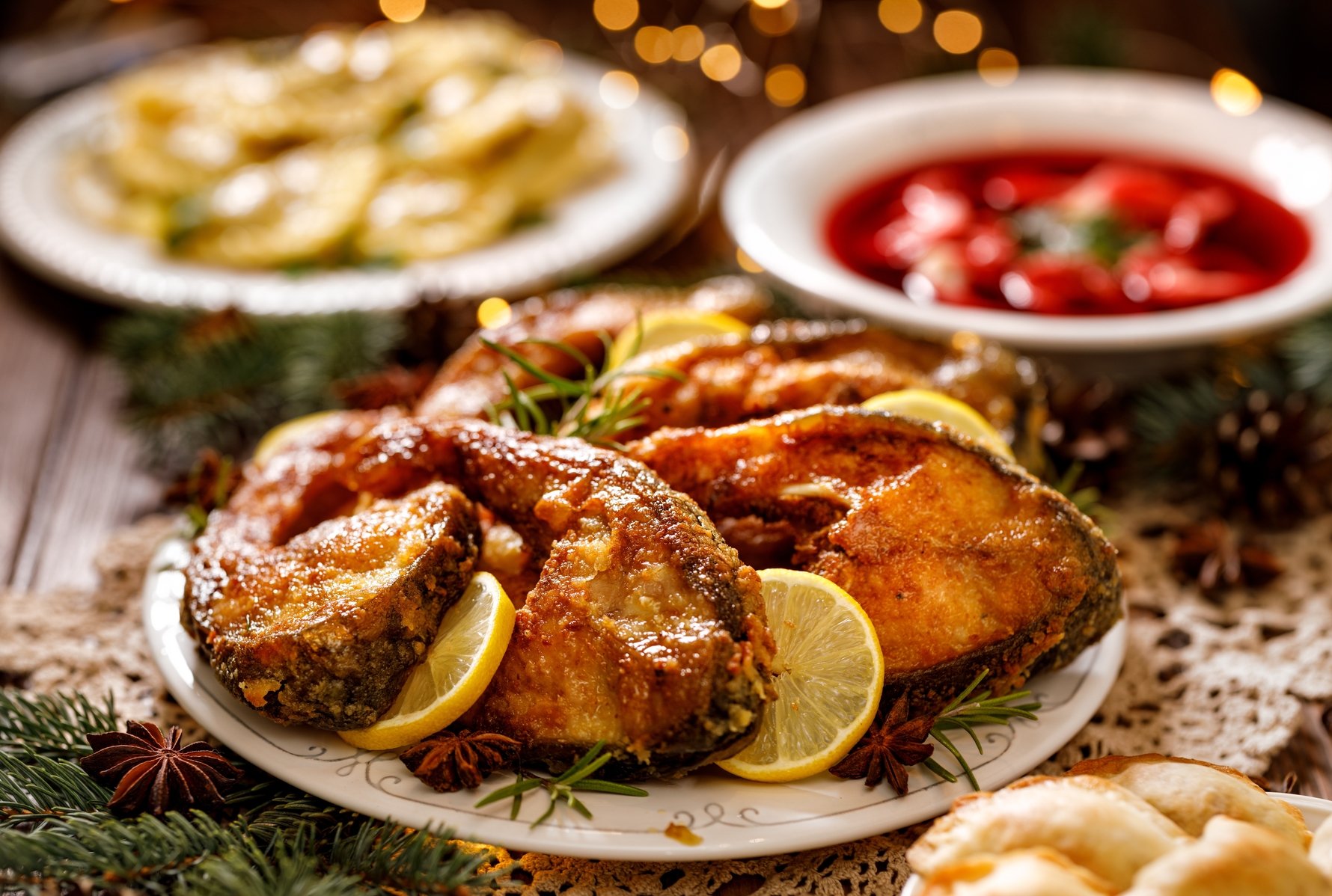 If you aren't sitting down around the table with family for the Christmas Eve feast, there are still plenty of Polish restaurants preparing traditional dinners for takeaway, or offering special dine-in menus for folks like you. When it comes to takeaway, in many cases it's wise to place your orders in advance, as some restaurants will be overloaded with orders and not taking them the day of Christmas Eve. Wherever possible, we encourage you to order directly through the restaurant via phone or website order, as opposed to using platforms like Pysne.pl and Glovo, who take a big percentage! While perusing various offers, keep an eye out for traditional Polish Christmas dishes like żurek, barszcz, makowiec, śledź and, of course, carp.  

Read our article on Wigilia - Poland's Christmas Eve Feast.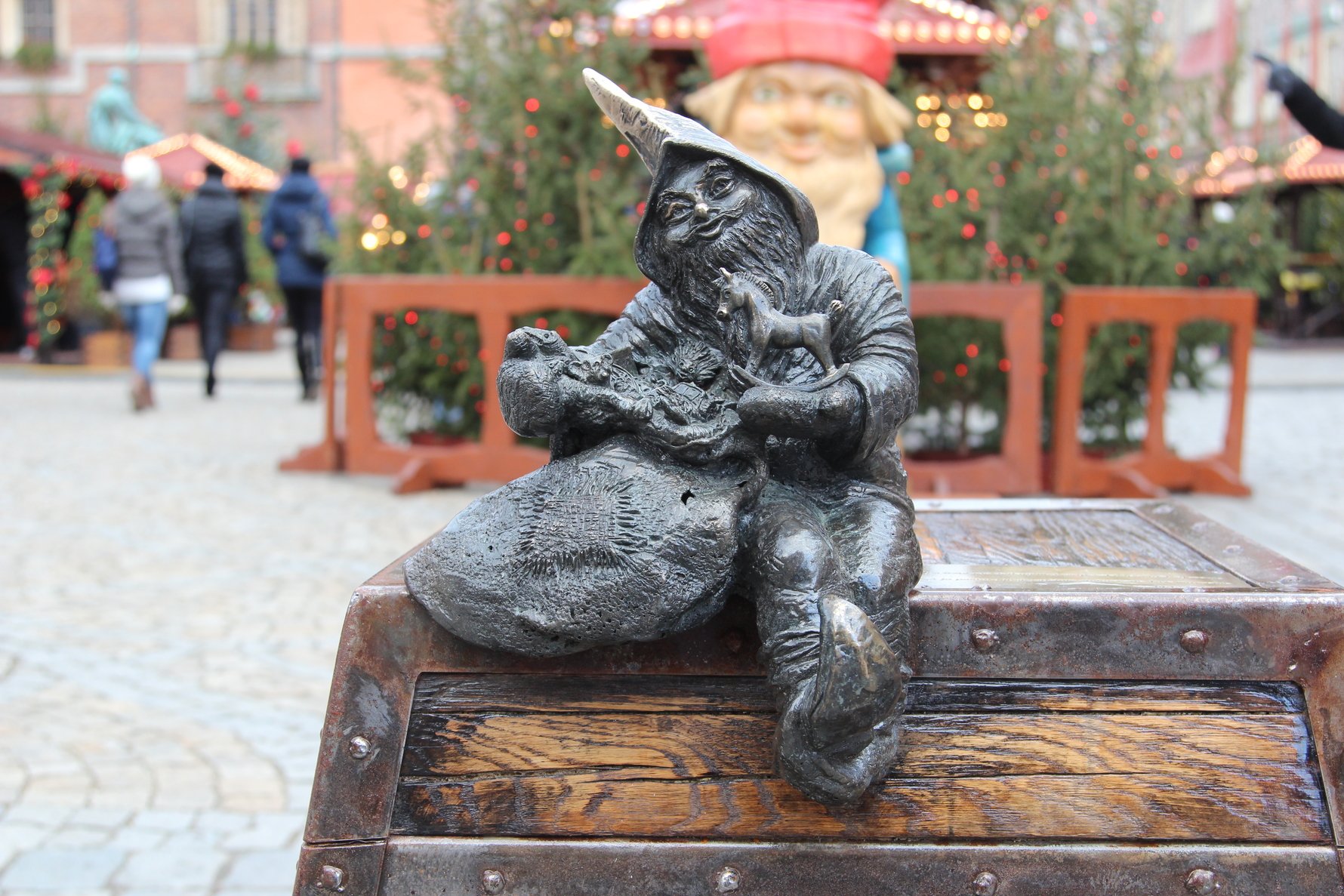 Wrocław might just be the best 'big city' in Poland for kids and families. Endowed with a complex history and rich collection of cultural treasures, Wrocław hasn't been content to trade on handsome architecture, transforming itself over the past decades into a city known for both its dynamic urbanity and family-friendly atmosphere. Young visitors are immediately greeted not only by a charming neon gentleman doffing his cap, but the city's ambassador army of gnomes will engage children's excitement from their first steps in town (Keep an eye out for for a Christmas Gnome!) Now numbering around 400 (no one knows the exact number!), these little fellas can trace their history back to the 1980s, when the underground anti-communist group Orange Alternative used graffitied krasnale (ENG: gnomes/dwarves) as part of their peaceful, absurdist protests.

There's almost always something wonderfully diverting happening on the city's beautiful market square - whether it be street performers, fairs or festivals, plus plenty of monuments and building-fronts featuring whimsical ornaments that capture the curiosity.  Read our article on Wrocław with the Kids!