Wrocław boasts one of Poland's biggest and most beautiful Christmas markets. Is it the best Christmas market in Poland? We think so, and we've been covering this sort of thing for over twenty years. What makes it so great? With over 260 handsome and sturdy wooden stalls, Wrocław's holiday fair offers a rich variety of goods that go beyond the usual travelling trinkets, handicrafts, decorations and sweets you find at such markets, but also includes many local and regional products.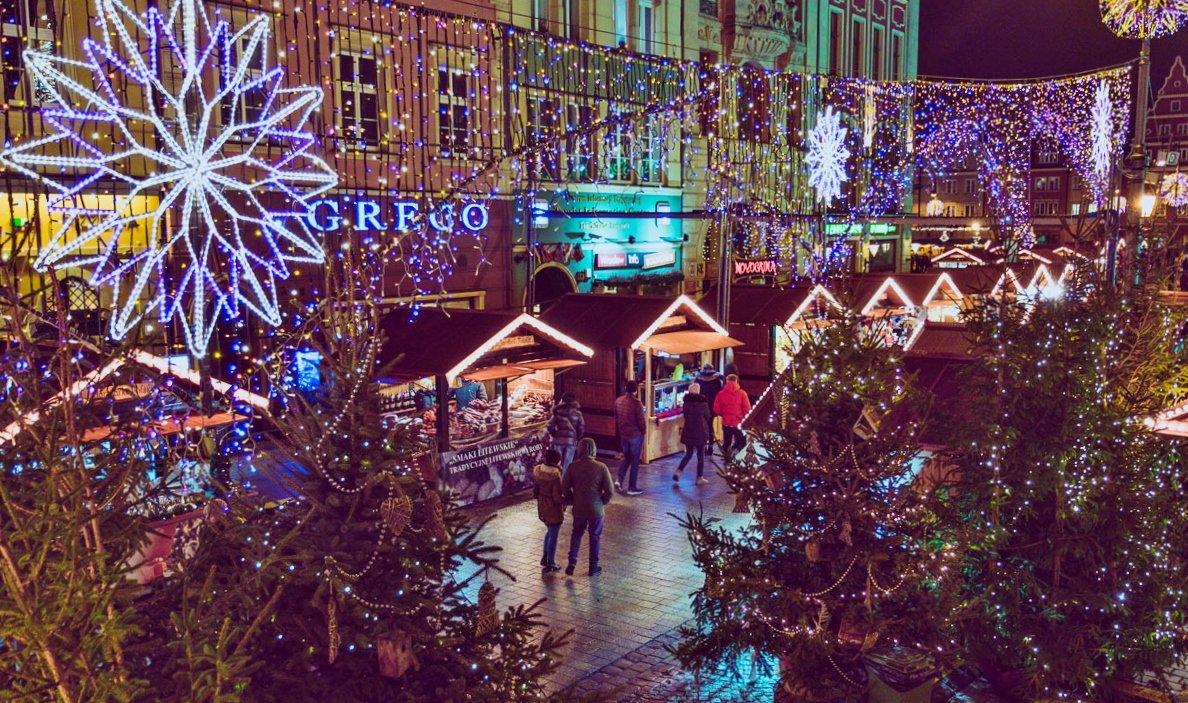 The fair is also incredibly well-organised and well-spaced-out, rather than being crammed into one space like the markets in Katowice or (ahem) Kraków. Stretching across Plac Solny, two sides of Wrocław's market square, and subsequently extending down Oławska and Świdnicka Streets, the holiday market seems to take over much of the Old Town and never feels claustrophobic. It's also one of the first Christmas markets in PL to open, typically in the third week of November, creating a festive atmosphere in the heart of the city and doing a charming job of filling the city's gift boxes and socks above the fireplace.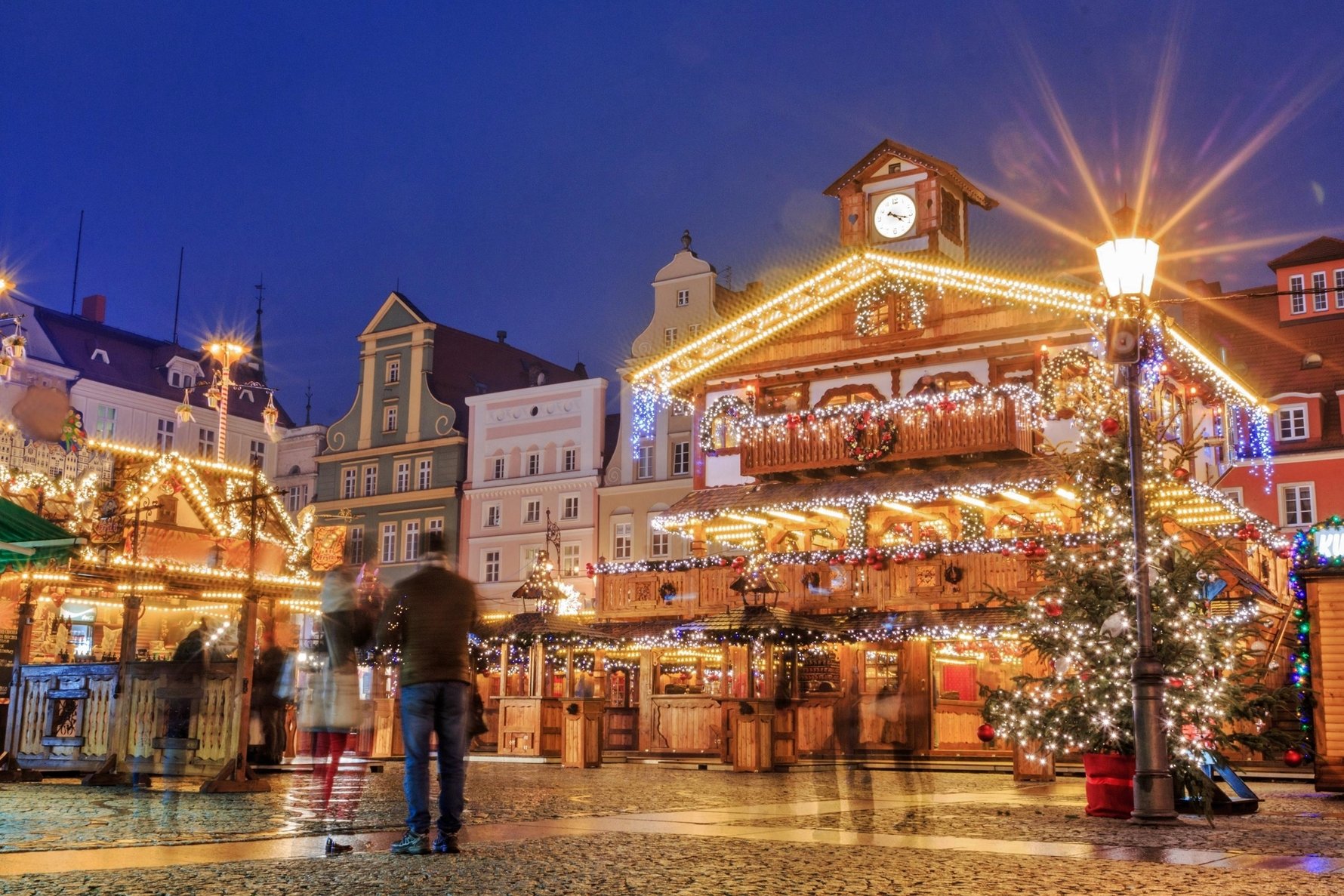 In addition to dozens of potential presents and gifts, the fair also features plenty of hot food in the form of traditional Polish dishes (kiełbasa, kaszanka (blood pudding), bigos, pierogi, etc.), mulled wine dispensaries - particularly the large German 'Christmas pyramid' where you can up-sell yourself into a souvenir mug, a stage for various festive performances in the lead-up to Christmas Eve, several amusement rides and the 'Bajkowy Lasek' (Fairy Tale Forest), where animatronic characters behind glass convey fairy tales to wide-eyed children, while one of their parents slips off to grab some hot wine and grilled 'oscypek' sheep cheese from the Polish mountains. A great way to start or end your Christmas shopping, and a fine alternative to the overcrowded shopping malls, Wrocław's Christmas market is not only an unmissable holiday event for those already in town, but also an excellent reason to visit Wrocław during December in the first place.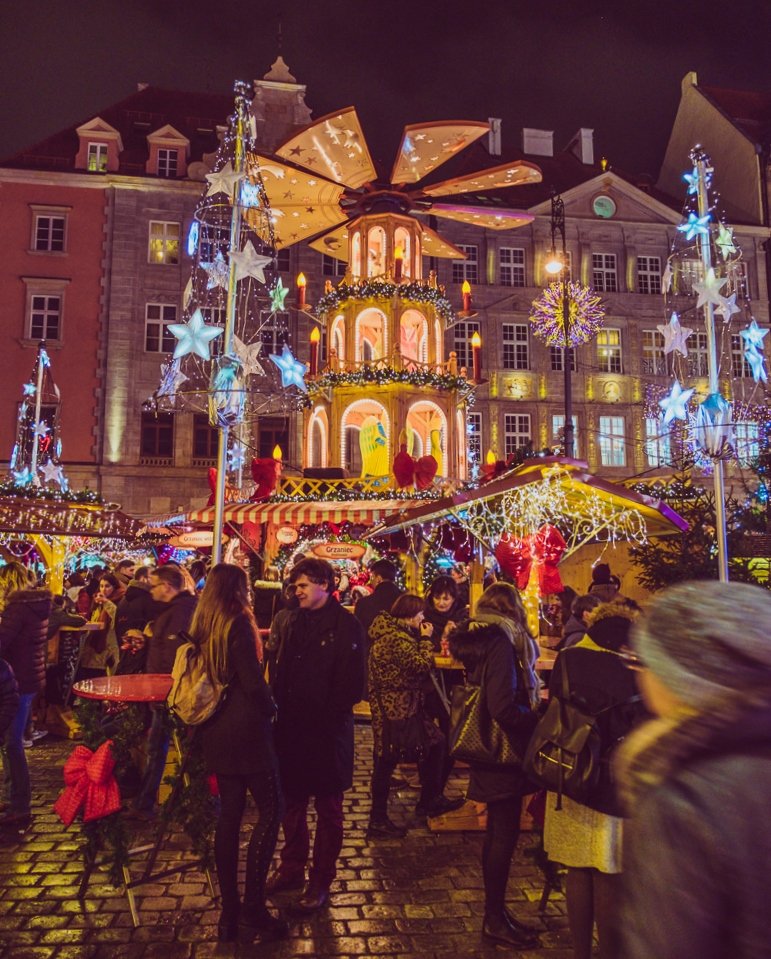 For more info about Christmas and the winter holiday season in Wrocław, read our full Wrocław for the Holidays feature.