Hej! You on the internet!
Get offline and explore Kraków food culture IRL with our new guidebook!

What's the first food item people associate with Poland? Yes, pierogi - a stuffed dumpling whose general equivalent can be found in just about every single regional cuisine the world over. That's not to disparage pierogi, but if you've tried them locally and think you're done with Kraków food tourism, we insist otherwise.

Just as every country has its own specific culinary profile, so too does every city. We'd argue that the latter are generally far more interesting, revealing and rewarding than the former, as they give you a greater sense not only of place, but also people, contributing to the unique character of a city. From street food to traditional national dishes, here are the most essential eating experiences you must have while in Kraków. Consider it an edible to-do list: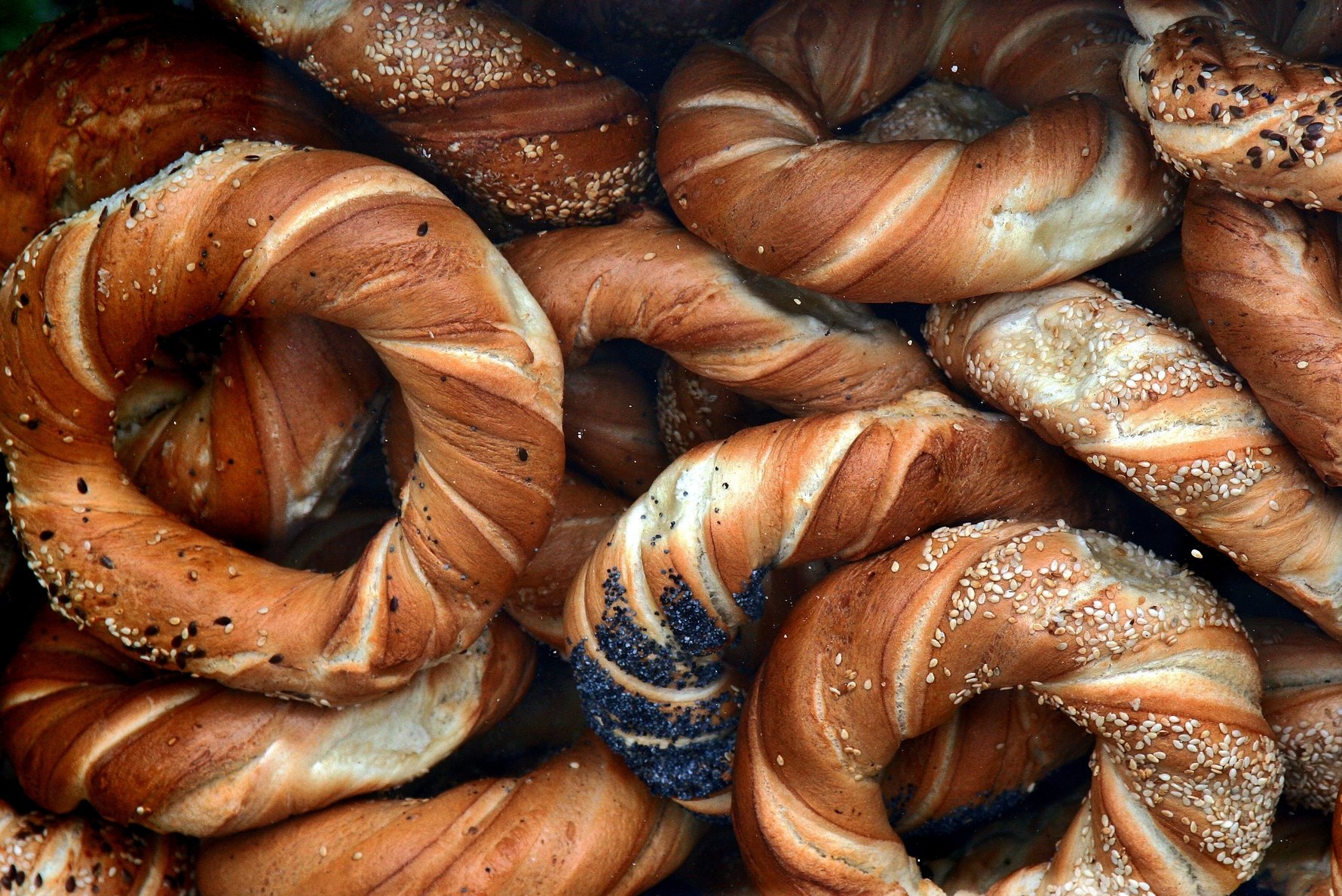 Any culinary journey through Kraków is likely to start with the obwarzanek. A chewy dough ring sprinkled (usually extremely unevenly) with salt, poppy or sesame seeds, obwarzanki are sold from blue rolling carts on every other street corner in Kraków, and are so inescapable they've become an unofficial symbol of the city.

Known as the 'Cracovian bagel,' the obwarzanek gets its name from the Polish word for 'parboiled' and therefore differs slightly from the bagel, in addition to being its internationally popular counterpart's predecessor. Though the origins of the Jewish bagel are complex, confusing and hotly-contested, most agree that it was invented by Cracovian Jews after 1496 when King Jan Sobieski lifted the decree that formerly restricted the production of baked goods to the Kraków Bakers Guild. First written mention of the obwarzanek, meanwhile, dates back earlier to 1394, meaning that it's been a daily sight on Kraków's market square for well over 600 years. In 2010 it was given prestigious PGI (Protected Geographical Indication) status under EU law as a protected regional food, and in 2018 an interactive educational Obwarzanek Museum was opened, where you can make your own.

Although recent inflation has jacked the price of an obwarzanek up to around 3zł (sacrilege!), you'll still see countless people on the go munching these braided pretzel rings. Tasty and filling when fresh, the art of truly enjoying an obwarzanek leaves a lot up to chance. Cracovian bakers produce up to 200,000 obwarzanki daily in the summer, despite the fact that on leaving the oven the baked goods have a sell-by date of about three hours. As such, finding a fresh one is essential, but for a few coins you can afford to try your luck.
________

2. ZAPIEKANKA FROM PLAC NOWY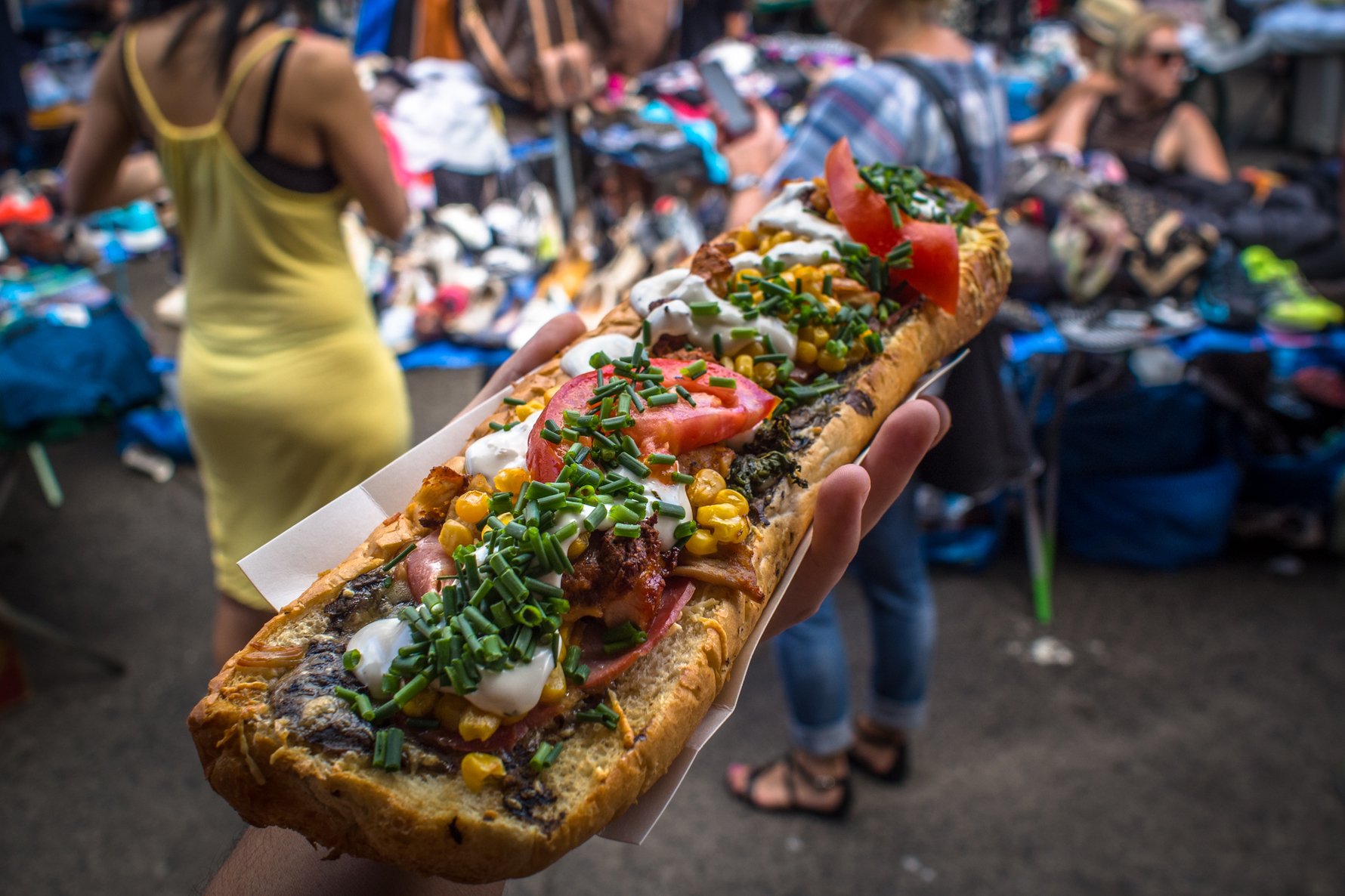 Essentially a baguette pizza, zapiekanki emerged during the communist era as the ultimate Polish street food: cheap, fast, filling, and easy enough to make that anywhere with a wall socket and space for a toaster could become a zapiekanki stand. Order one at any train station in PL and you'll essentially receive half a stale baguette covered with mushrooms and cheese, thrown in a toaster oven and squirted with ketchup. Underwhelming to say the least.

However, the vendors of the Plac Nowy roundhouse - Kraków's drunk food headquarters in Kazimierz - have taken this simple concept and gone gourmet with it, making a true art out of the 'Polish pizza.' With endless add-ons (including salami, spinach, smoked cheese, pickles, pineapple, feta – you name it), garlic sauce and chives have become standard procedure at this point. Because of their popularity you'll witness ridiculous lines at the various windows around the roundhouse, but the wait is worth it. At 11-22zł (depending on toppings) it's a great value and will sustain you through a night of heavy drinking (if copious amounts of bread isn't in your diet, split one with a friend by asking the vendor to cut it in half). To leave town without having tried a Plac Nowy zapiekanka would be felonious, as would settling for one anywhere else in Kraków. Most vendors on Plac Nowy are open from mid-afternoon until about 02:00, but it all depends on factors outside our purview.
________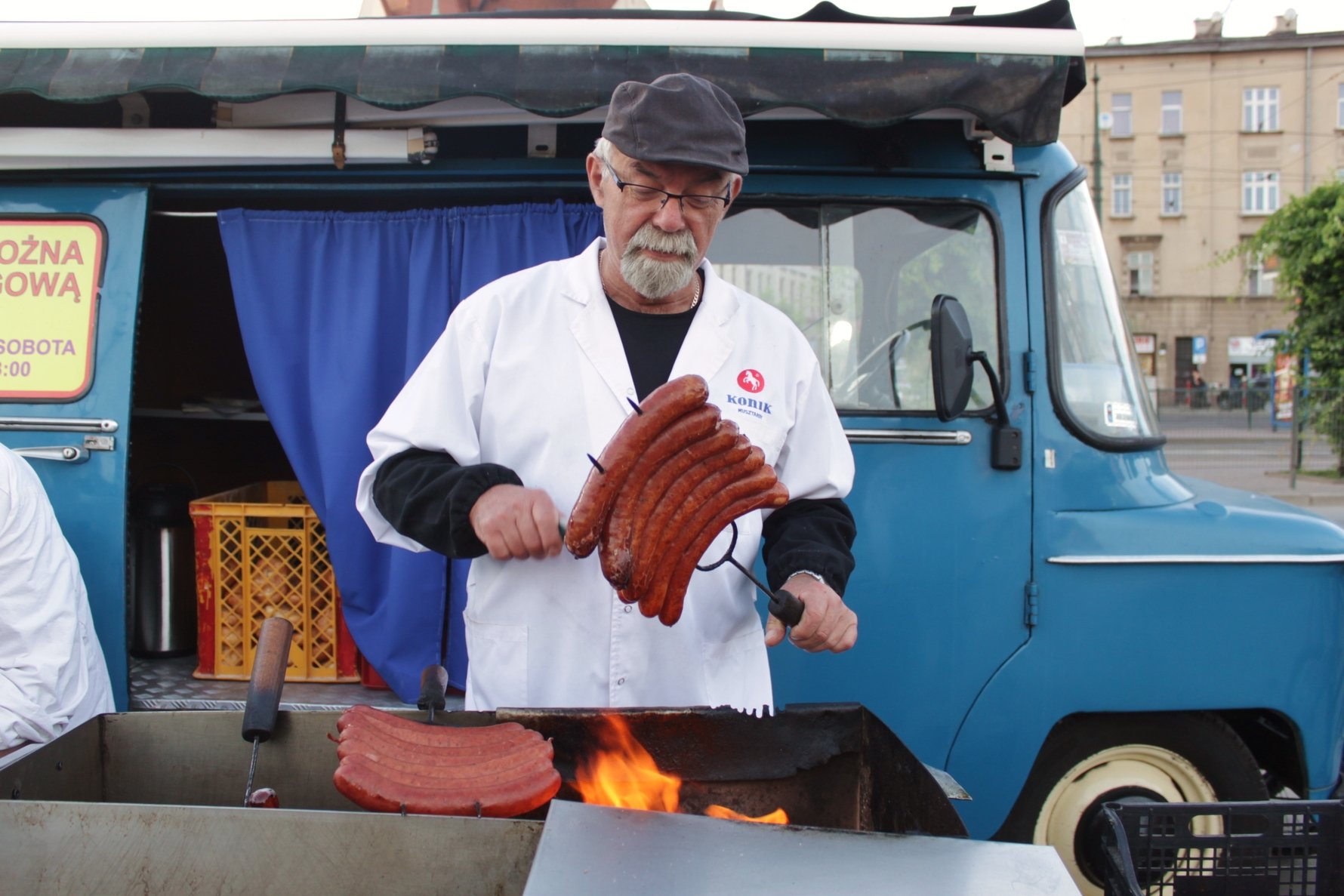 'Kiełbasa' is probably one of the most internationally understood words in the Polish language, and this legendary sidewalk stand is the place to partake locally in a
Polish sausage
. A Cracovian street food institution for over thirty years, here two old boys in white smocks set up shop outside their iconic blue Nysa (a Soviet model van) every evening except Sundays to grill kiełbasa sausages over a wood-fired stove for the hungry, drunken masses. For 15zł you get a delicious sausage, slightly stale roll, ketchup, mustard and an unforgettable experience. Essentially Kraków's first food truck, don't miss it if you're in the neighbourhood.
________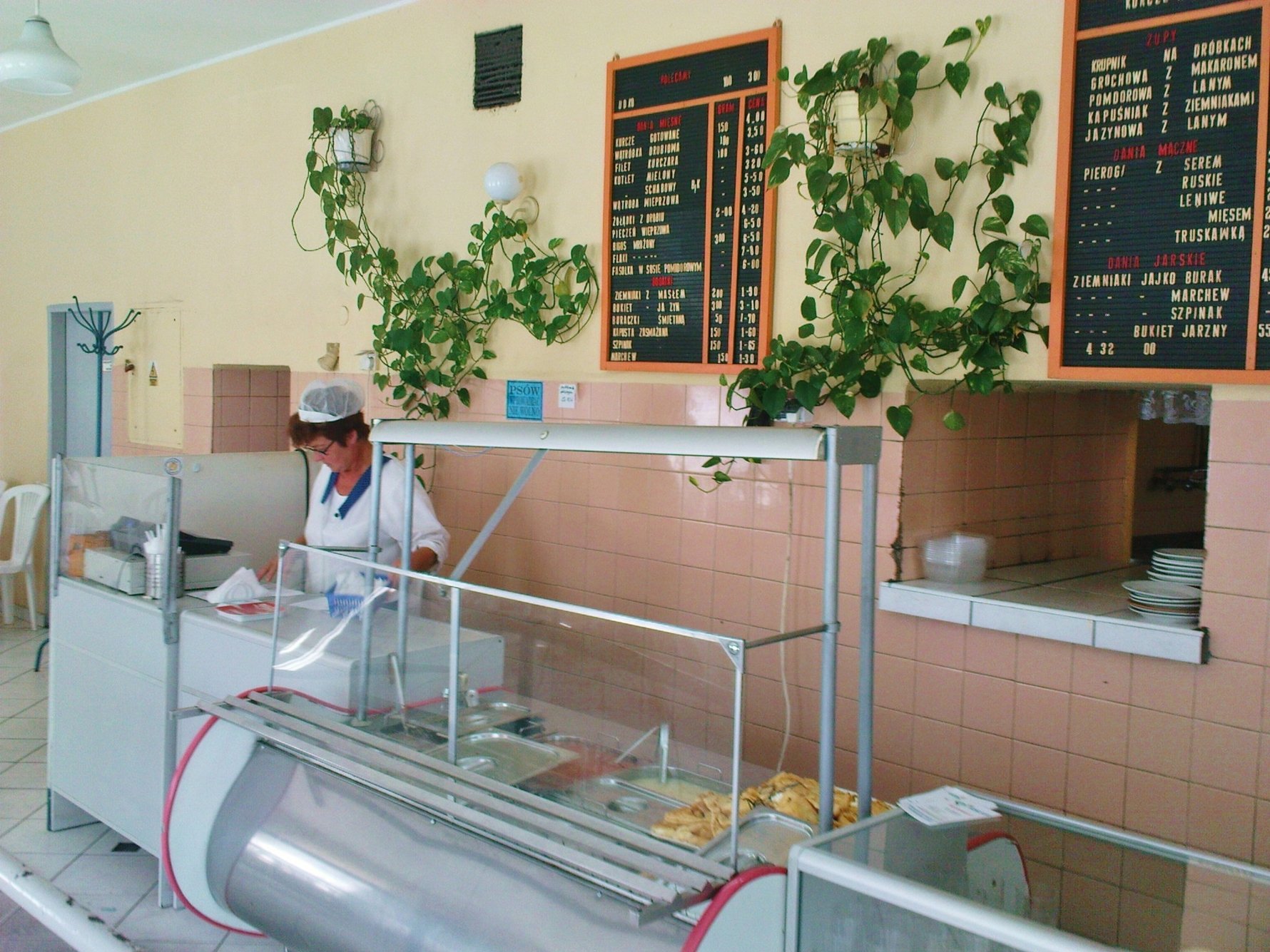 Essentially the inverse of gourmet dining, the Polish milk bar ('bar mleczny') was the communist party's solution for how to feed the masses, and a visit to one of these working class cafeterias today provides a rare insight into Eastern Bloc Poland. Quickly serving traditional cuisine to a steady queue of students, pensioners and tramps, here you can eat a full meal for a measly sum. You get what you pay for in terms of atmosphere, but in terms of food it's an unbeatable value. That said, anyone stepping into a milk bar should be doing so as much for the cultural experience as the culinary one.

Though the concept apparently dates back to the turn of the century, the Polish milk bar became a societal institution after WWII when PL's communist authorities began nationalising the country's restaurants and sought to popularise milk-drinking (as opposed to vodka), inspired by Poland's large surplus of dairy products. As such, originally no hot dishes were served; the milk bar was a place where you went simply to enjoy milk, served in a glass with a straw (so classy). But the proletariat can't run on milk alone and soon the Party concept had shifted to providing cheap, dairy-based meals to the masses; in fact, a worker's salary often included meals at the local milk bar. In addition to milk, yoghurt, cottage cheese and other dairy concoctions, milk bars offered omelettes and egg cutlets, as well as flour-based foods like pierogi.

With the collapse of communism most bar mleczny went bankrupt, however, some of these feed museums were saved and continue to be kept open through state subsidies. Indecisiveness is unacceptable, so if you're not sure what to order, pierogi are always a safe bet, or be bold and go for bigos (a hearty cabbage stew). The range of available dishes begins to fall off as closing time approaches, so go early, go often. The most obvious in the Old Town is Pod Temida, or try U Stasi for a slightly more civilised experience.
________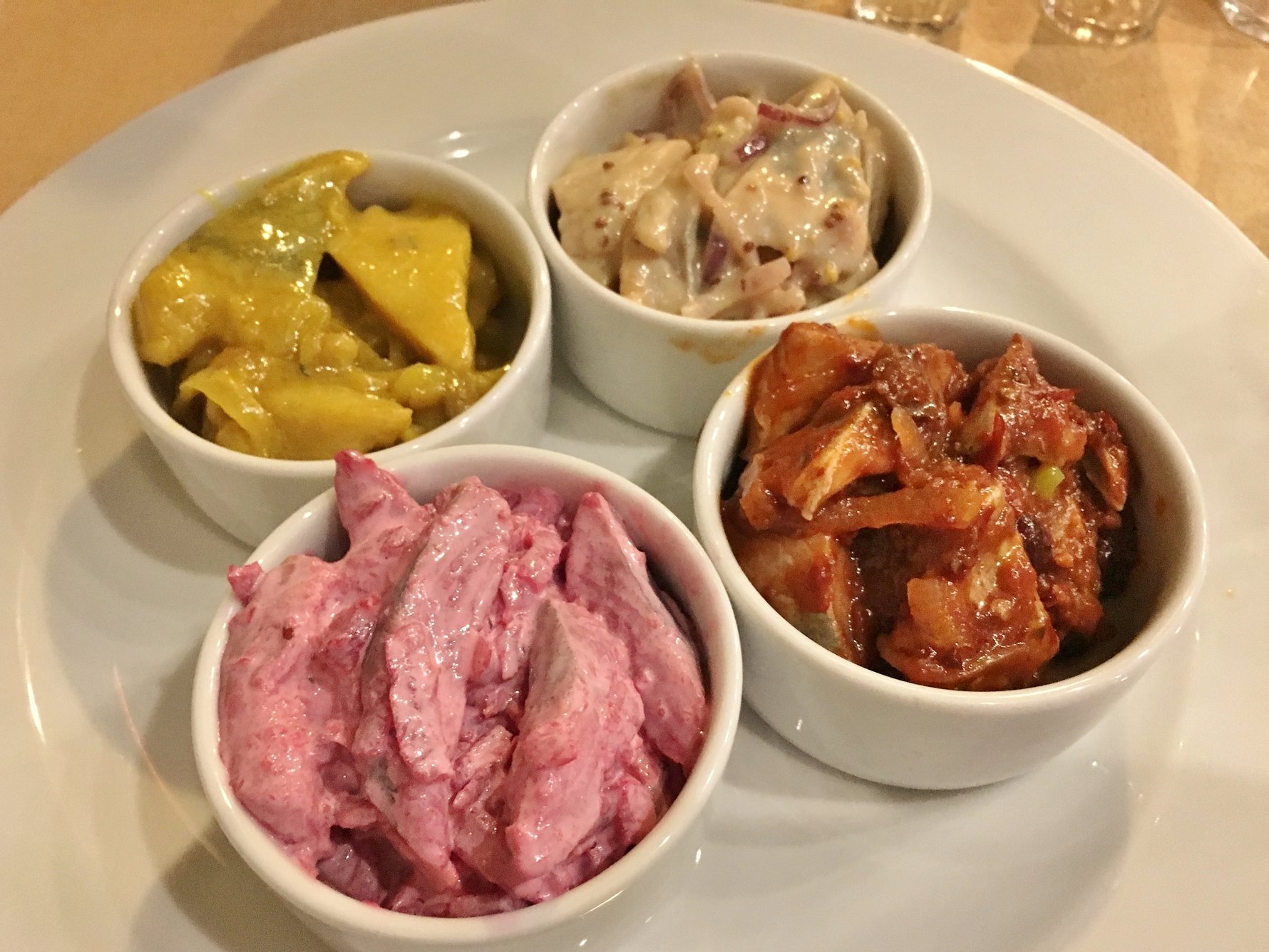 A very Polish phenomenon that has swept the country in recent years is the all-night snacks and shots bar. Known locally as 'Zakąski Przekąski' (literally 'Appetisers & Snacks'), or 'Polish Tapas' as it's been dubbed by some, these trendy budget bars can be found all over town, cashing in on communist nostalgia and the appeal of low prices by offering a small selection of simple, Soviet-era appetisers (typically served cold) for about 8-10zł each, with drinks at 4-5zł. Much like a milk bar with a liquor license, the menu reads like a list of correct answers to the Jeopardy category 'Foods That Go With Vodka' and typically includes śledź (pickled herring), galaretka (pig trotters in jelly), kiełbasa (sausage), pierogi, pickles and beef tartare. For the proper experience, however, it has to be pickled herring and clear vodka; Ambasada Śledzia (The Herring Embassy) offers not only the widest variety of śledź, but also the best quality, plus a slightly less sloppy atmosphere than the 24-hour student mayhem found in Pijalnia Wódki i Piwa or Bania Luka.
________
6. PĄCZKI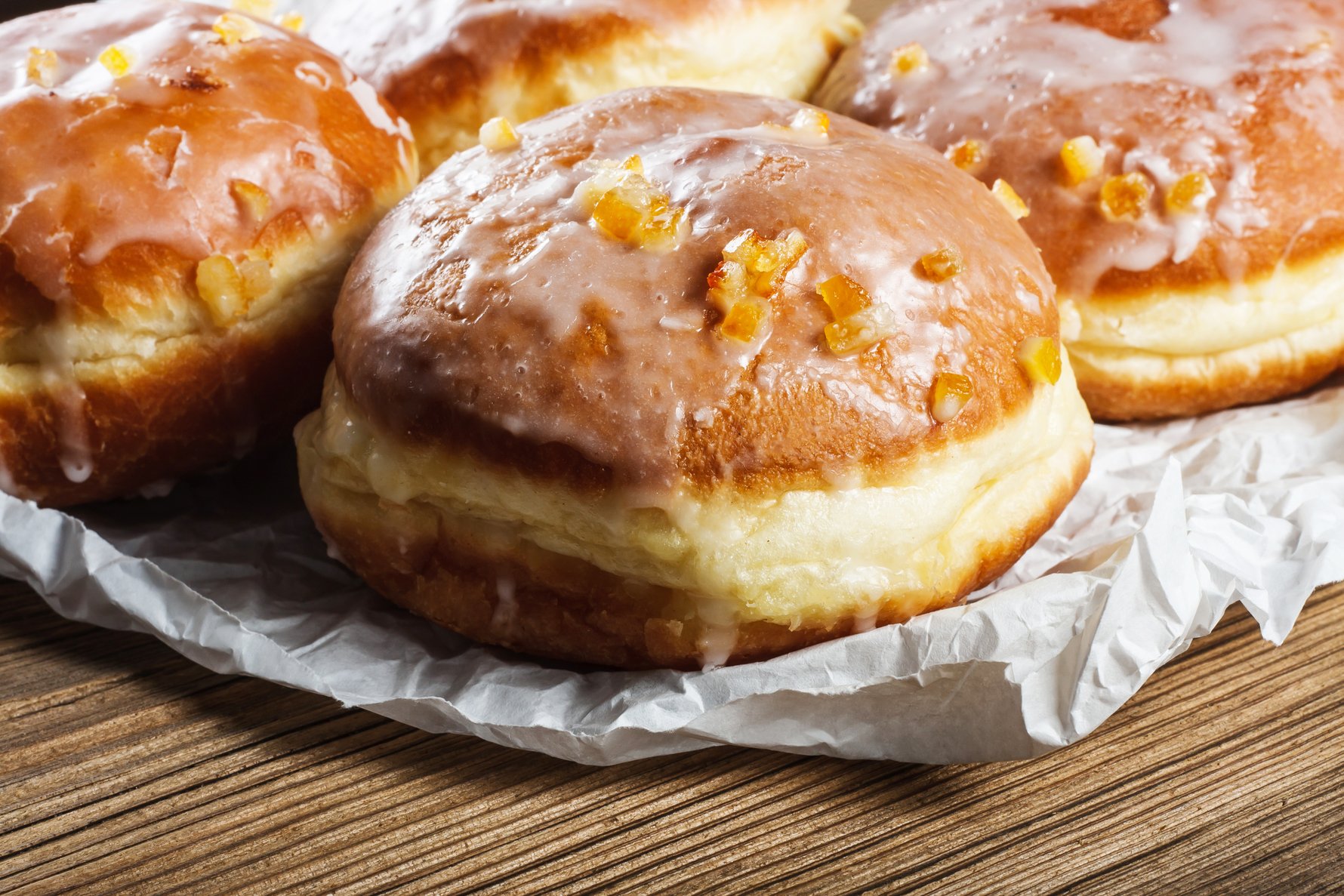 A tradition since the 1700s, the pączek (plural: pączki) is
Poland's national doughnut
, and so popular that it even has its own annual holiday –
Tłusty Czwartek (Fat Thursday)
– which falls on the last Thursday before the start of Lent (generally in February). A traditional pączek is typically filled with rose jam and glazed with sugar and candied orange peel, or simply topped with powdered sugar. These can be found in any local
cukiernia
, but a new breed of doughnut shops are now expanding the horizons of the humble pączek by offering an array of fillings. Visit
Gorące Paczki
or 
Stara Pączkarnia
.
________  
7. GRILLED OSCYPEK WITH CRANBERRIES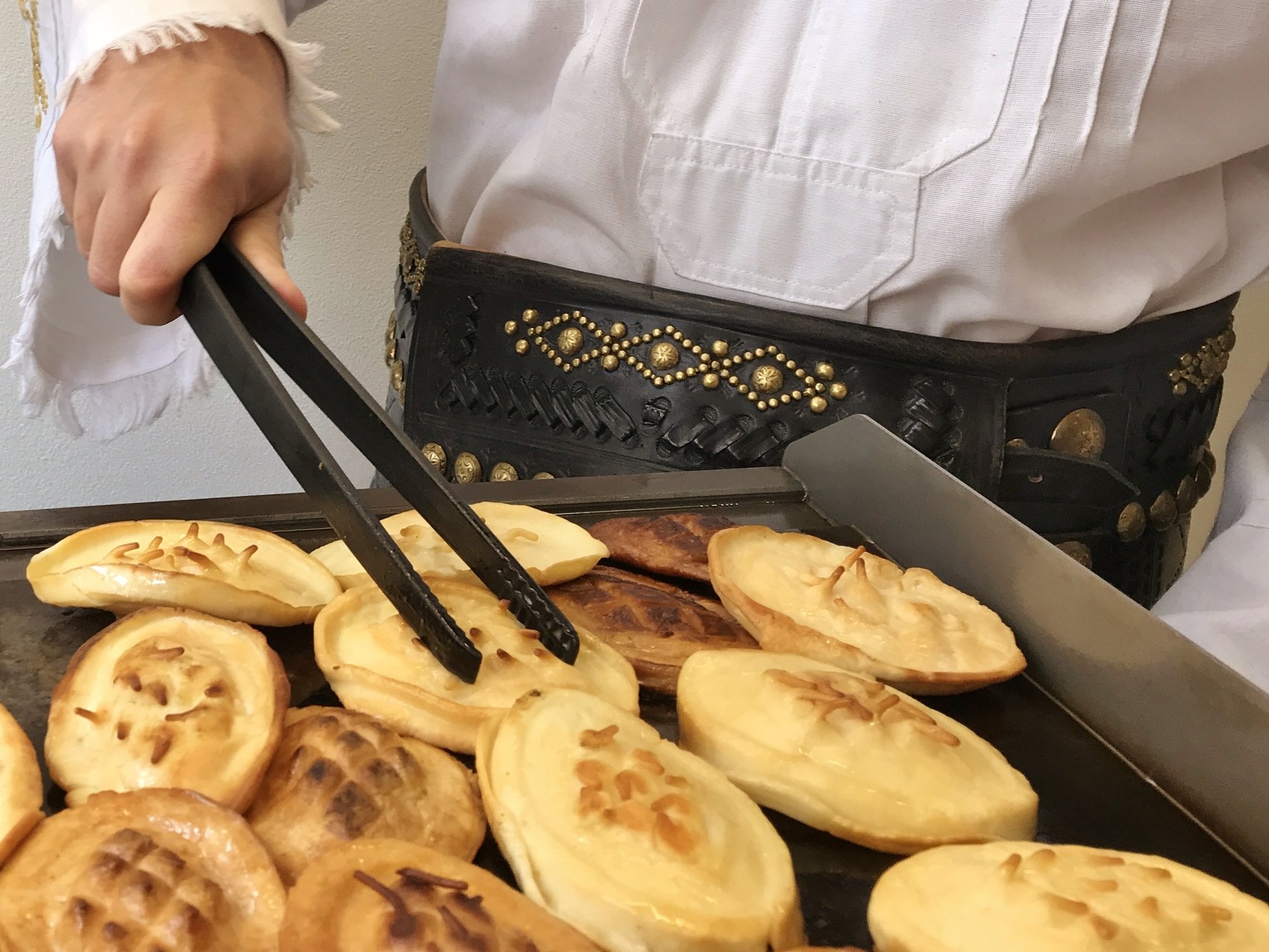 A tradition of the mountainous Podhale region just south of Kraków, oscypek is a smoked cheese made from salted sheep milk which is curdled, then rinsed repeatedly with boiling water, squeezed, and pressed into wooden forms which give it its decorative shape. It has a distinct smoky, salty flavour and chewy texture, and, like the obwarzanek, is protected under EU law from being made outside of the Polish Tatra Mountains. Though not technically Cracovian, since Kraków is the closest metropolitan area to the Tatras, oscypek is a common site in the city's markets; you'll also find babcias (Polish grannies) selling their decorative cheeses near the train station. The best way to enjoy oscypek, however (in our opinion, anyway), is grilled with a side of cranberry sauce, and that's exactly how they serve it at Koliba - a food window on ul. Szewska. Most traditional Polish restaurants will also offer it this way as an appetiser, or if you're lucky you can score some at one of Kraków's many food fairs on the market square or Mały Rynek.