One of the season's most popular highlights is the annual Kraków Christmas fair on the main market square – a tradition started before WWII and rekindled after the fall of communism (you know, when people were allowed to buy and possess things again). The Christmas fair's twinkling, old-fashioned magic is a huge draw for tourists, and - we dare say - they won't leave Kraków disappointed.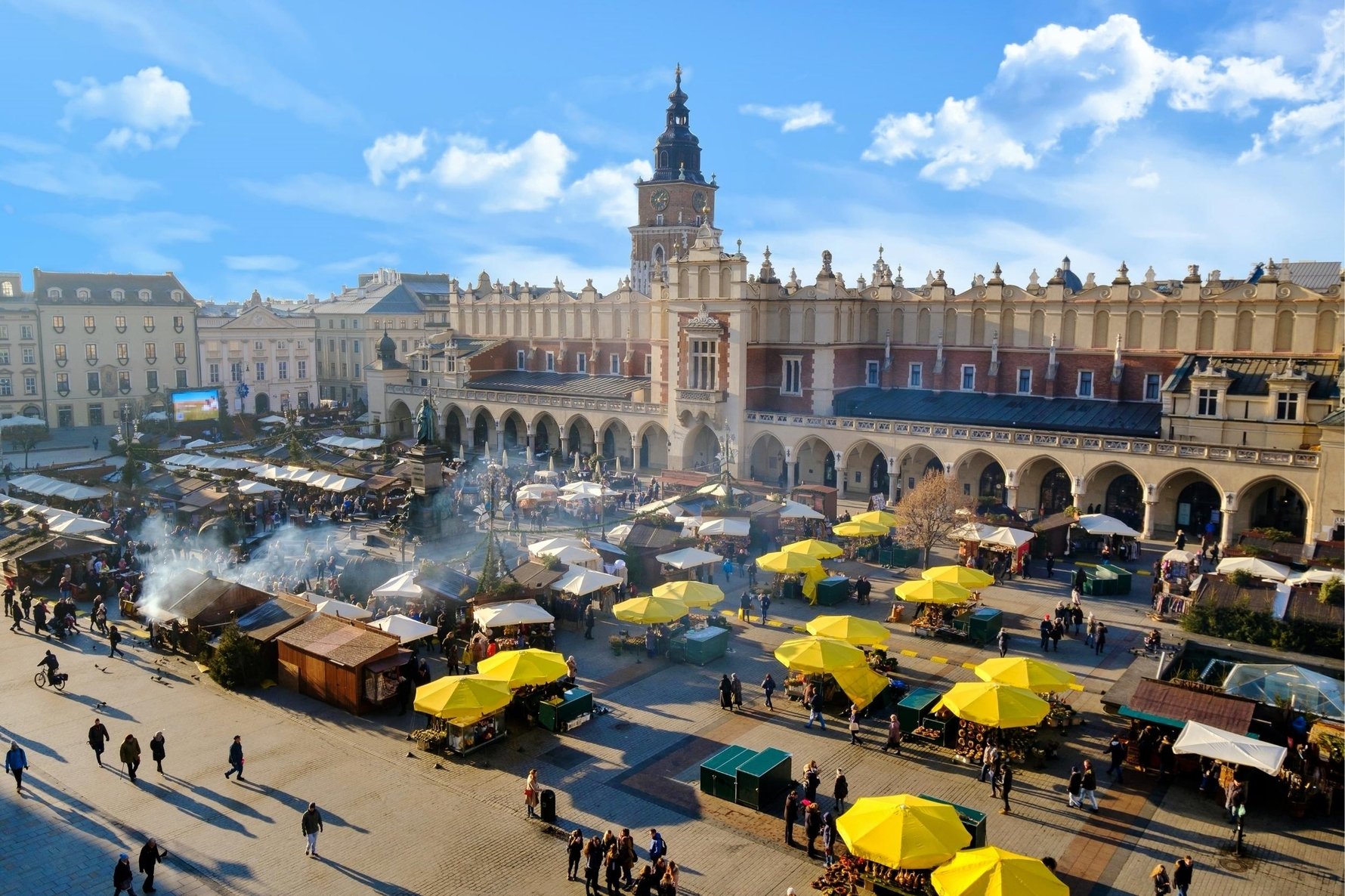 Half of Rynek Główny will be filled with rustic wooden stalls selling all kinds of folk art and Christmas ornaments, candies and sweets, knitwear, toys, souvenirs, jewellery, pottery, partridges, pear trees and more. Food vendors also dish up hot, hearty regional food, over which families share picnic tables and keep warm with the hot mulled wine (called 'grzaniec') dispensed from enormous barrels nearby. And all the while carolling and other random acts of holiday spirit will be taking place on a cultural stage nearby. Add a little snow (we'll see what the weather serves up this year), and you've got yourself a little winter wonderland - touristy and crowded, to be sure, but perfectly charming nevertheless.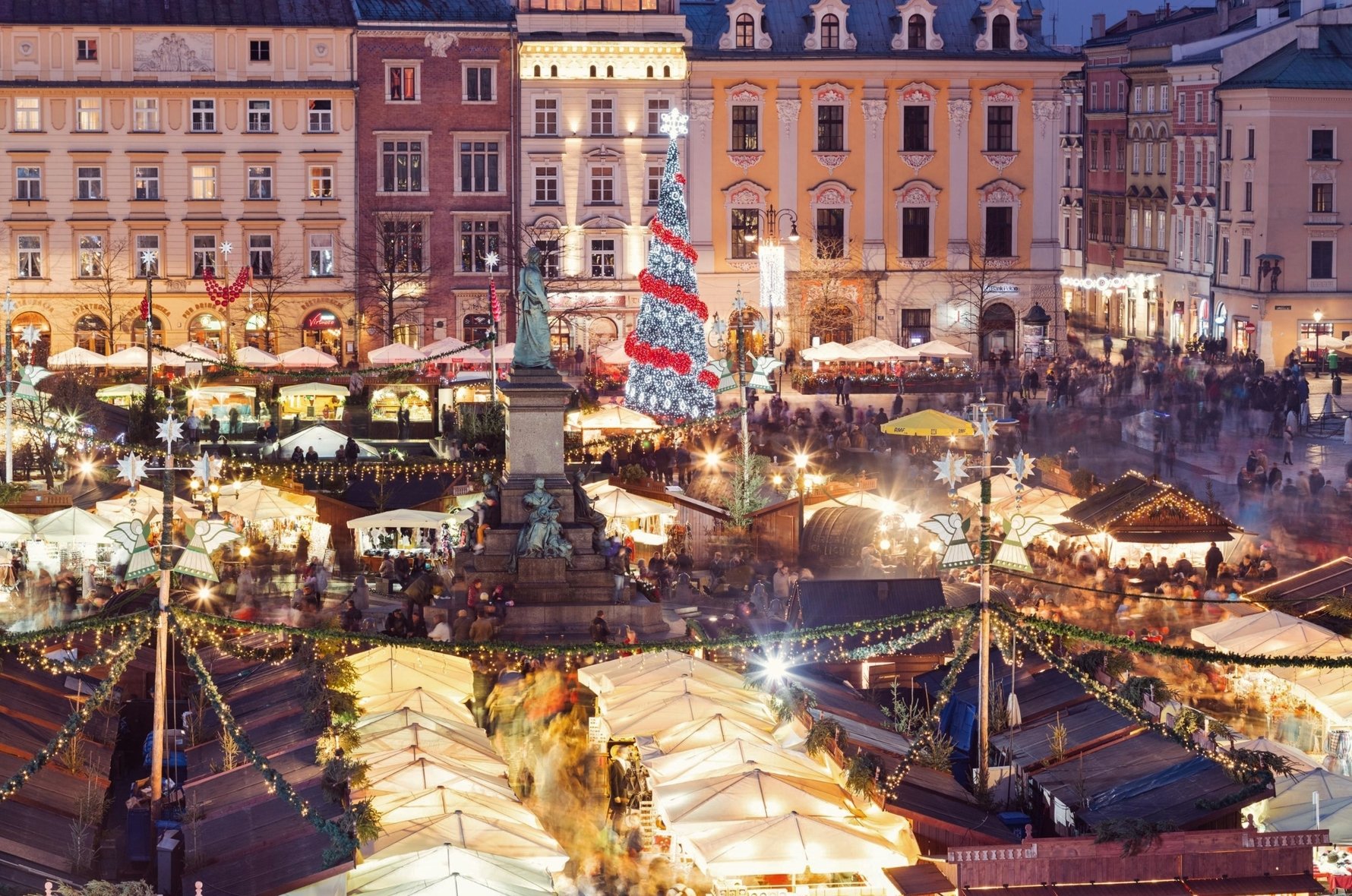 Note that this year (2021/2022) the Christmas Fair will stay open past December 24th, and is open on Christmas Eve, Christmas Day and also the 2nd day of Christmas. Although the 'Christmas Market' technically ends on December 26th, it actually only changes it's name to the 'New Year's Fair' and things keep on rolling in the same spirit until January 2nd.
 
With all the events taking place during Christmas in Krakow we have a more comprehensive list of all things taking place around the city.