The Croatian creative scene is a constant ferment of new voices and new talents. Here is our pick of five names to watch:
Photography: Lorna Kijurko
Ljubljana-born, Rovinj-raised photographer Lorna Kijurko has been turning a lot of heads with her fresh take on the art of the nude. Working primarily in black and white, she has carved out a unique aesthetic niche since her first solo exhibition  "Liveliness" in 2016. The Živost series has since assumed canonical proportions with its intimate, atmospheric and empowering images of female nudes – lying on beaches, running between tall wild grasses, or caught in almost candid-camera style in various locations. Revised and expanded, Živost was given a reprise in Zagreb's Lauba Gallery in 2020; and all of a sudden Lorna Kijurko was someone the nation's lifestyle magazines couldn't get enough of. As she told one interviewer, "for me the nude is not about taking clothes off, its about opening the soul". Increasingly in demand as a portrait and fashion photographer, and with an already much-hailed portfolio of travel photographs taken during trips to India, one suspects that there is much more to come from Kijurko in the future.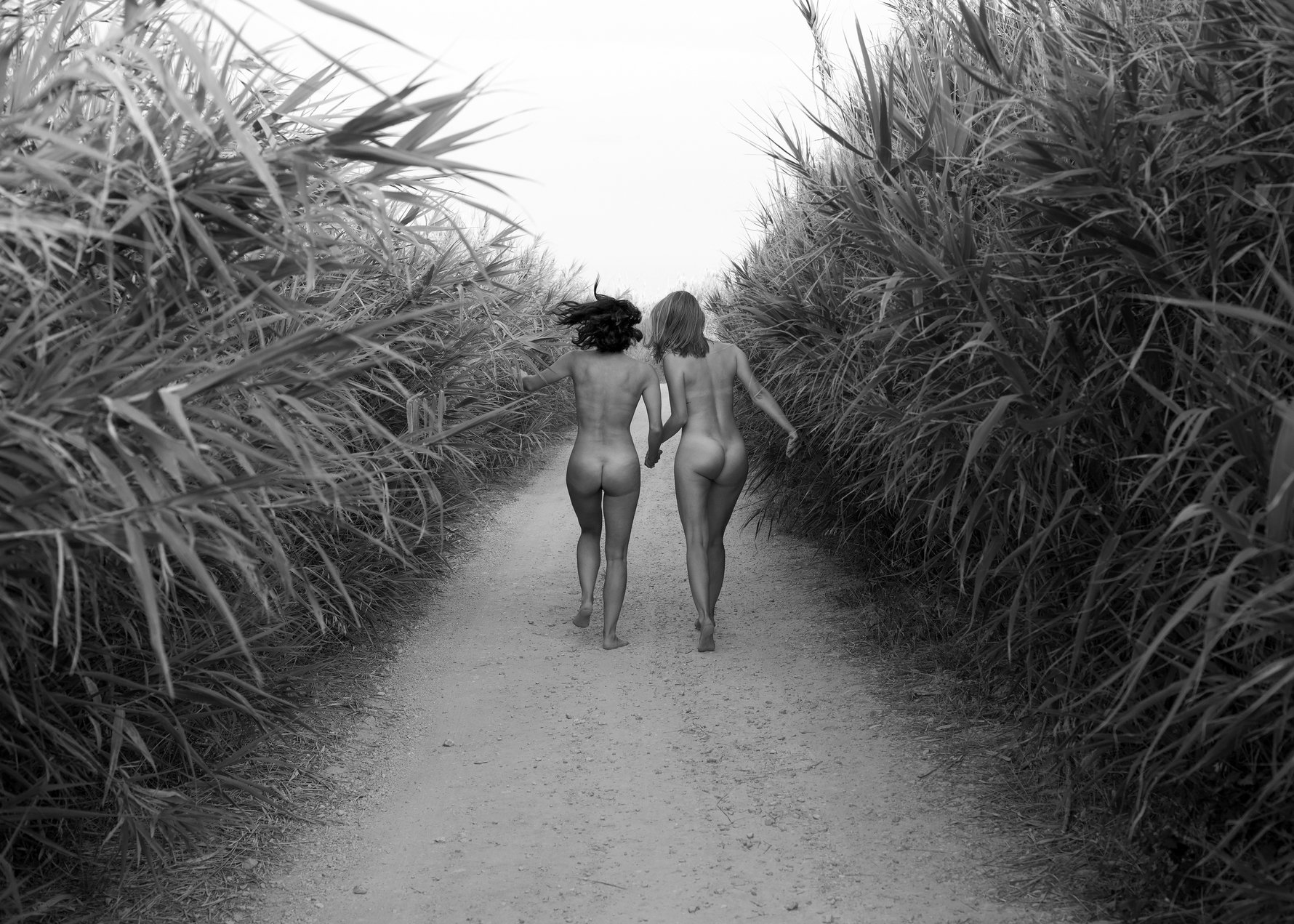 Liveliness: Lorna Kijurko
Jazz: Ivan Kapec
A long-serving pillar of Zagreb's jazz and experimental scenes, guitarist and composer Ivan Kapec scooped up the critical plaudits in 2020 with his fifth, self-released album Crta ("The Line"). Recorded together with Mario Bočić (saxophone), Šimun Matišić (vibraphone), Ivar Roban Križić (double bass) and Borko Rupena (drums), it is an eclectic, multi-faceted album of many moods and colours. The quintet moves effortlessly from melodic and silky to meditative and melancholy, and can suddenly shift gear to hit a percussive groove or explode into bonkers modern-jazz soloing. The unusual combination of Kapec's baritone guitar and the other instruments (saxophone and vibraphone especially) gives the album a distinctive tone, occupying a niche between post-rock and the theme music to a hauntingly beautiful art movie. A prolific figure with a huge track record of solo work and collaborative projects behind him, Kapec looks set to be a central figure in Croatian jazz for the foreseeable future.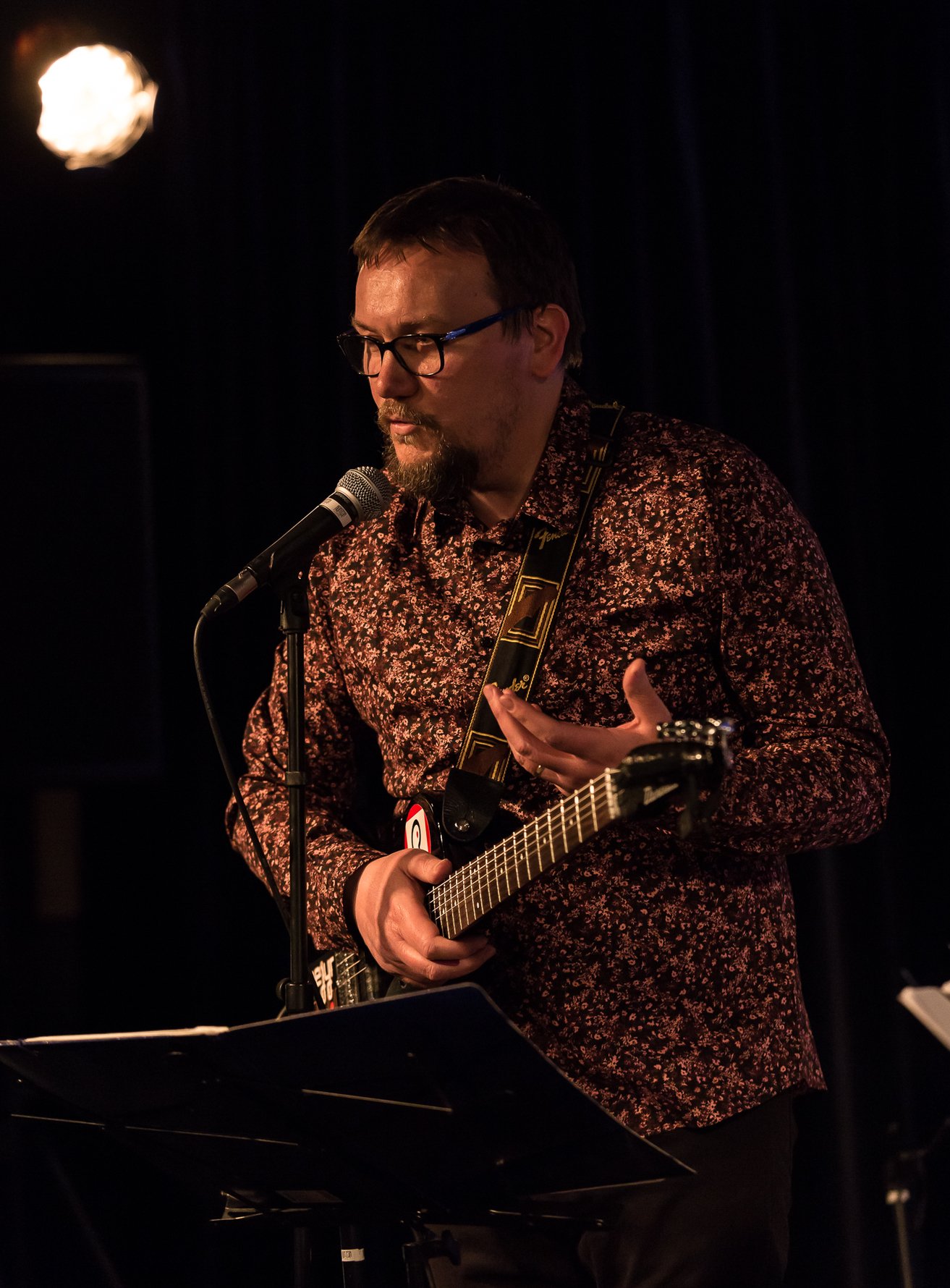 Ivan Kapec 2018. Photo by Vesna Žednik
Contemporary Art: Lana Stojićević
One of the most thrilling Croatian artists to emerge in recent years is the Šibenik-born Lana Stojićević. Her photographs directan ambiguous and unsettling gaze towards an Adriatic coast that we normally associate with happy beach holidays. Nominated for the prestigious Radoslav Putar art prize in 2021, Stojićević has become celebrated for a series of works that provide oblique commentary on the uncontrolled growth of vacation houses along the shore. In her 2018 series Fasada she photographed herself wearing an outlandish pink costume made in imitation of a coastal holiday villa. It continued a theme visited in earlier projects Villa Rosa and Parcela, in which modern apartment developments were reimagined as models, toys or cakes.Stojićević has already been feted by the foreign media for Sunny Side, an arresting series of photographs involving the futuristic swimming pool of the Hotel Zora in Primošten. Using both the real pool and models of it reconstructed to look like a flying saucer,Stojićević's photographssuggest a sci-fi scenario that plays eloquently on the modernist aspects of the Adriatic landscape.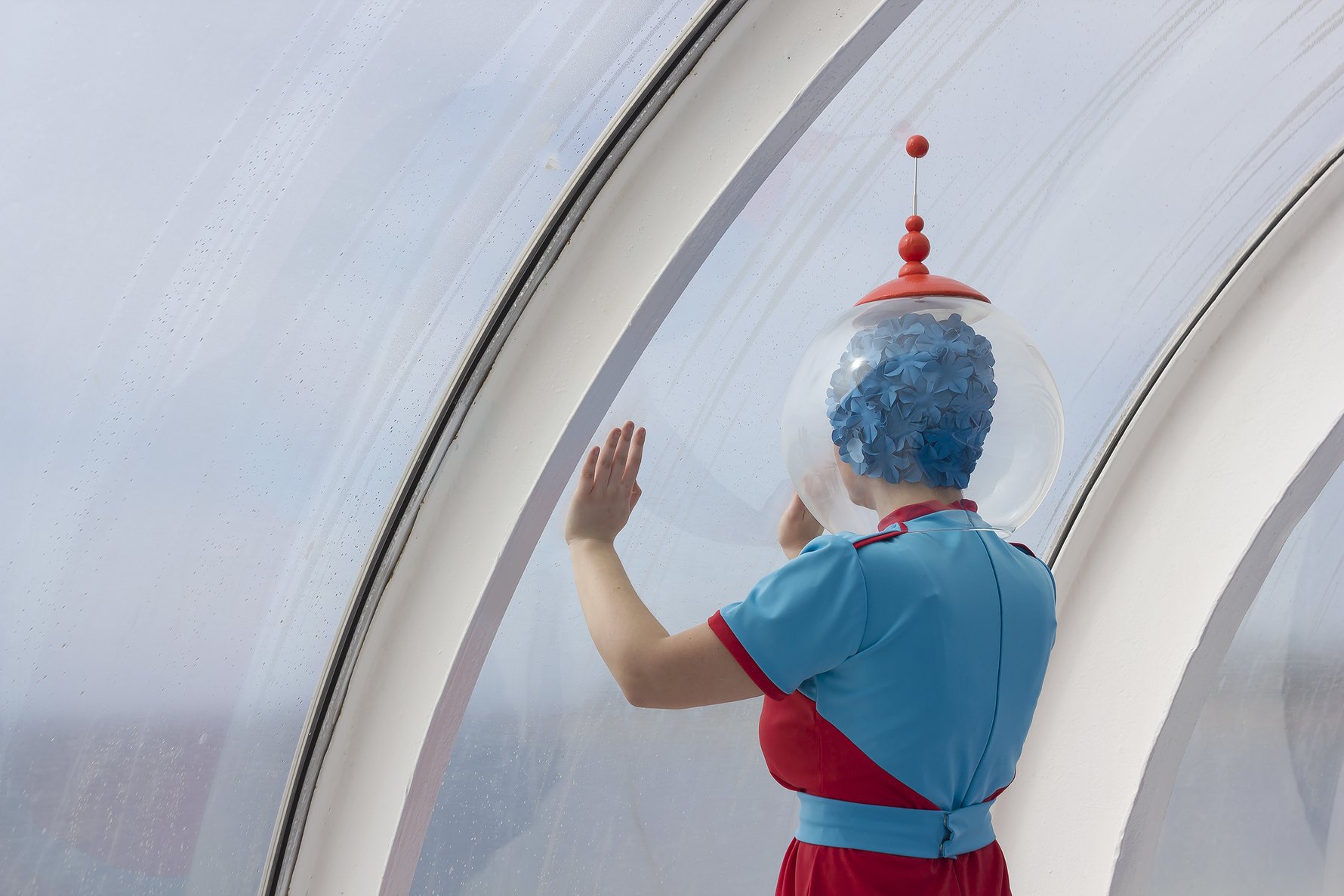 Lana Stojičević: Sunny Side

Sustainable Fashion: Domagoj & Hrvoje Boljar: Miret
Based in Duga Resa near Karlovac, brothers Domagoj and Hrvoje Boljar have garnered global media attention for their ecological sneaker brand Miret, picking up a prestigious gong at the 2020 International Design Awards on the way. With a solid background in shoe production thanks to their entrepreneur father Josip, the brothers developed the idea of an environmentally-friendly tennis shoe that would be suitable for natural composting once its wearable life was over. It took them over six years of research to put their shoes into production - the result is a sneaker made of 97% natural materials and in possession of all the relevant eco-certificates. These shoes are more than just a worthy exercise in sustainability – they are also comfortable to wear and stylish to look at, coming in a creative range of styles and hues. Miret's shoes are not cheap, but the winning combination of good design and good intentions more than justifies the outlay. Check out www.miret.co for full details.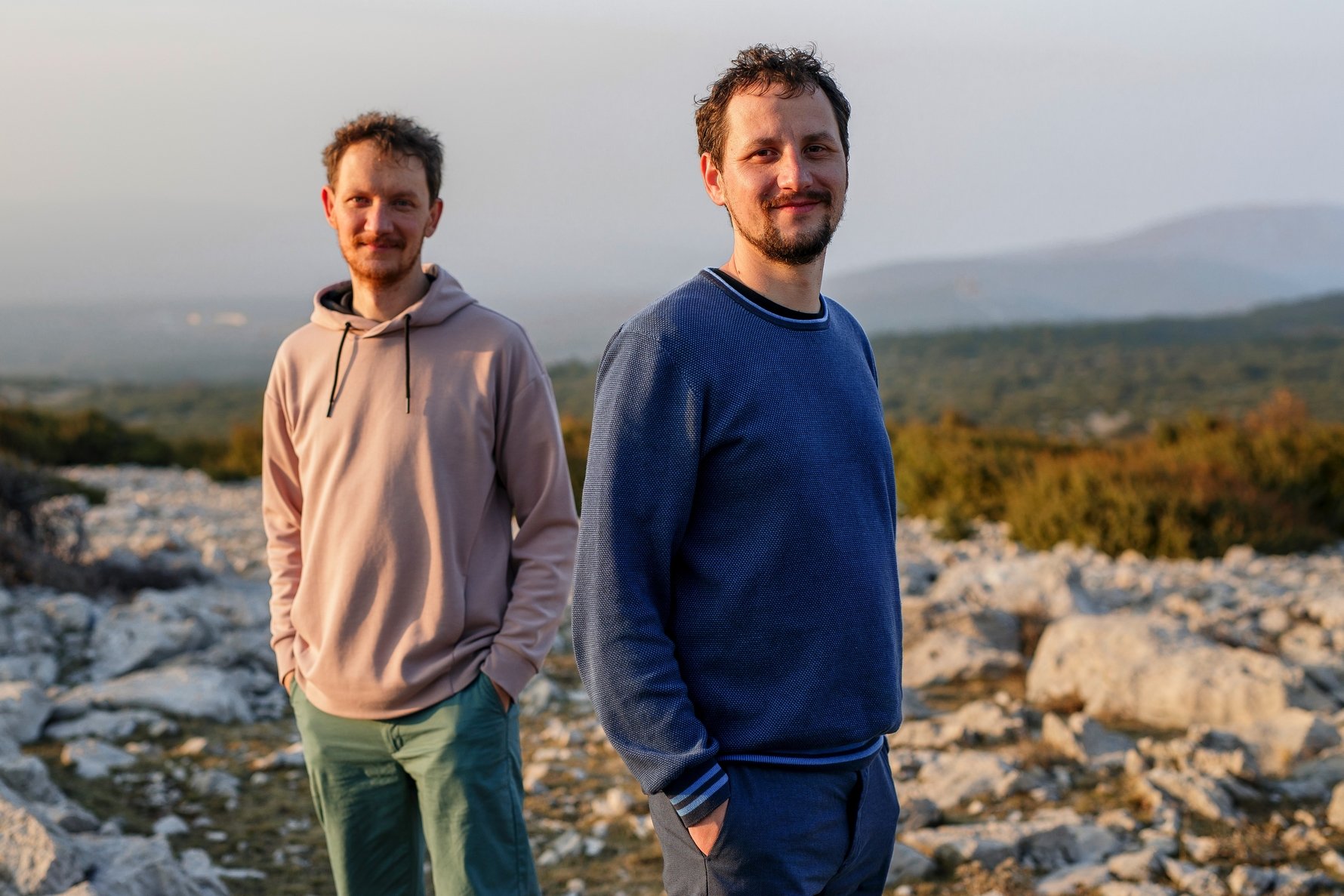 Miret Archives
Animated Film: Dalibor Barić
Croatia has been known for its outstanding tradition in animated film ever since Zagreb's Dušan Vukotić won an Oscar for his film The Surrogate in 1962. Breaking into the long list for best animated feature in 2021's Oscars was Zagreb-based film-maker Dalibor Barić, whose tortuously-titled Accidental Luxuriance of the Translucent Watery Rebus (Slučajna raskoš prozirnog vodenog rebusa), offered a seductive mixture of dystopian sci-fi and brooding philosophical drama. Premiered at the Annecy Film Festival last year, the film takes a critical look at corporate power and the all-seeing eye of contemporary technology. Rendered in a vivid style that blends lurid comic-strip aesthetics with photomontage, it looks like a cross between an Adam Curtis documentary and a woozy dream, and is a long way from the cartoon adventures of a Disney or a Pixar. As well as writing and directing a string of animated films over the last ten years, Barić has also directed videos and authored comic strips. Future-angst and techno-terror have always been among his main concerns, as evidenced by his highly admired shorts Unknown Energies, Unidentified Emotions; and Amnesiac on the Beach. Totally original and slightly mad, Barić is very much a name to watch.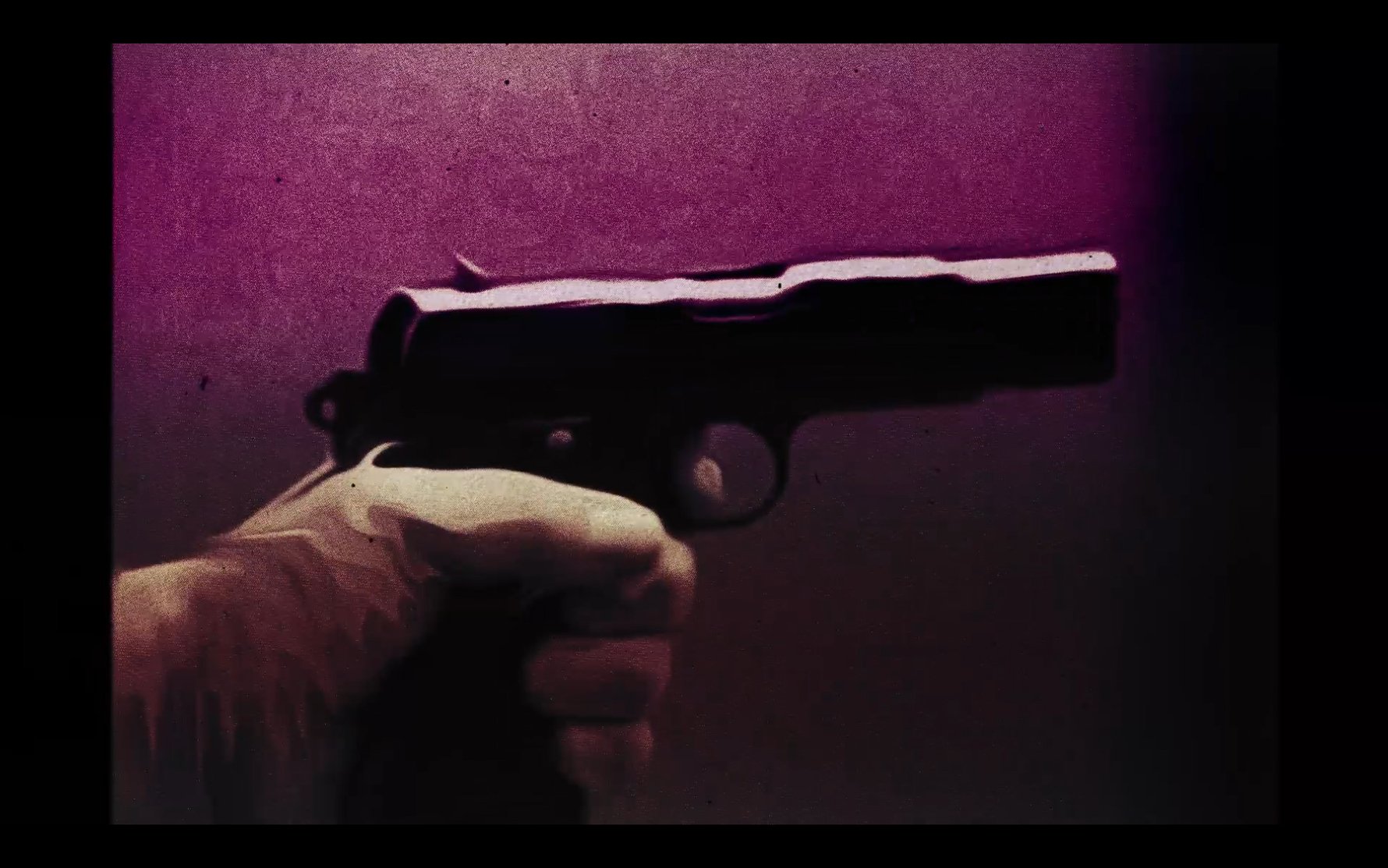 Dalibor Barić Archives