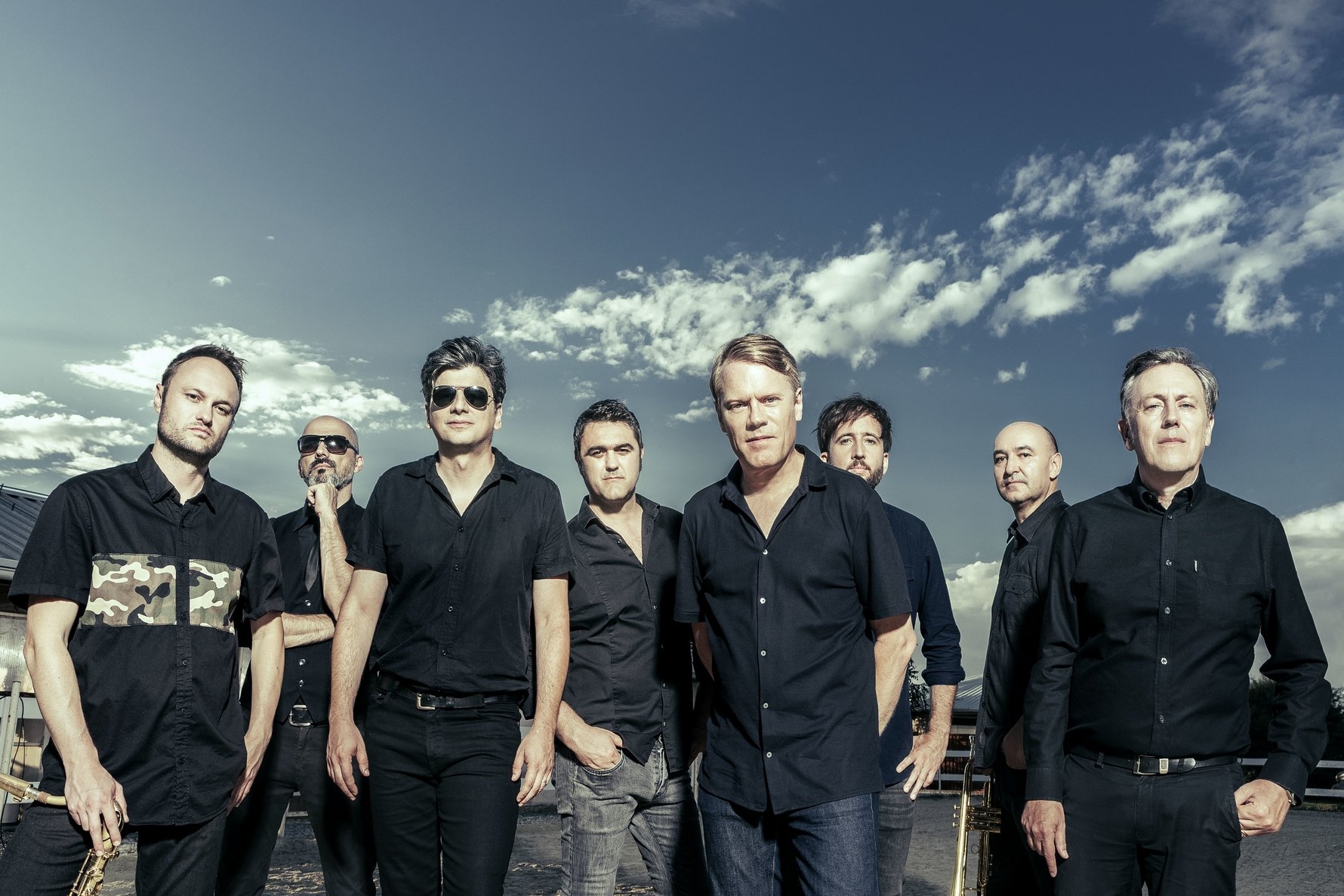 The Strange, Photo by Mare Milin

ZIYP: Chris, please introduce yourself to our readers. Lots of people know you and your music career, but there are still some that are just getting into music...
Chris Eckman: I have been playing and writing and producing music for over 30 years. For many years I had a band called The Walkabouts. We were signed to Sub Pop Records in the late 80's, when Sub Pop was the epicenter of Grunge music. We didn't play that type of music. That became sort of a problem for us. But we ended up becoming rather popular in europe and eventually I found myself living  over here, I also play or have played in some other bands. Dirtmusic, The Frictions, Distance, Light & Sky, and of course The Strange. 

ZIYP: You have become a part of Croatian music scene cooperating with The Bambi Molesters. That collaboration was also the beginning of The Strange which earned great reviews in 2019. for their latest album Echo Chamber. Can you tell us more about that collaboration with the Bambi's (ili Bambies, nisam siguran) and what was your motivation to form The Strange? Who are the members of The Strange and why them? 
Chris Eckman: We sort of accidentally formed The Strange. Around the time I was moving to Ljubljana, I met the Bambi Molesters because they asked
me to sing on their "Sonic Bullets" album. Just one song. A guest appearance. But because I was living close to them, I started to appear on 
stage with the band, every once in awhile. It seemed a little weird to only do one song. So then we added some covers and eventually we started to write some stuff that became the material for the first Strange album. The lineup then was Lada, Hrvoje, Dalibior and Dinko from the Bambi's plus me. We enlarged that lineup to include Andrej and Ozren on horns and Luka on keyboards. Then in 2018 three of the original members left the band and the rest of the guys from My Buddy Moose - Istvan. Matko, Jasmin -  joined up. So the band changed a lot since the last album was recorded. It will be cool to do a new album with this current lineup. 

ZIYP: The Strange released their first album Nights Of Forgotten Films in 2004., and second album Echo Chamber came in 2018. which is a very long period of waiting, why is that? How long did it take to make Echo Chamber and how do you hear, feel and see it?
Chris Eckman: The time between those albums was so long that I don't even remember why it took so long. I guess we all had other things to do. It is probably as simple as that. But we got asked to play a concert at Vintage Industrial Bar after not playing for several years, and that turned out to be really fun. People came. People danced. We had some drinks. The old feeling was back again. From there we started to  put new songs together. That process happened pretty quickly also. But after we recorded the basic tracks for "Echo Chamber" things slowed down a bit. It became clear that there were some issues in the band, and that slowed us down from finishing the album and it meant we released it later than what had been planned. But we are beyond that now. Everyone involved has moved forward. We are looking toward the future. 

ZIYP: Do you follow Croatian music scene and is there someone you like?
Chris Eckman: I have met a fair number of Croatian artists over the years. Obviously the Bambi Molesters were one of my favorites. And I dig My Buddy Moose, Jospia Lisac, and some stuff from Majke. As far as newer artists go, I like Irena Žilić who I sang with on the last Strange album, Nemanja, Mimika Orchestra and Sara Renar, 

ZIYP: Zagreb audience likes you, but how do you like Zagreb as a city?
Chris Eckman: I have always enjoyed coming to Zagreb. The first time was 1995 when Carla from The Walkabouts and I came down on the train from Ljubljana to play an acoustic show. Obviously the mood and rhythm of the city is quite different than it was then. Like anywhere you keep visiting for a long time, change becomes the one constant. Some of the rough charm of the city has been polished away. But maybe it feels a bit friendlier these days? Or maybe I have just made some good friends there over the years. 

ZIYP: What are your plans in 2020. and where will we have a chance to see The Strange performing LIVE?
Chris Eckman: The Strange last played in Zagreb in July at the Museum of Contemporary Art. That was really fun show. Great audience. Warm summer night. We are going to Germany and Switzerland for a few shows in February. After that I think our focus will start to be on putting together a new album. We will probably think less about the concerts and more about the studio. 

ZIYP: What other projects are you currently involved in and what new releases can we expect from you?
Chris Eckman: Much of what I do day to day, is run my record label Glitterbeat. We release about 14 or 15 records a year from artists from all over the world. Korea, London, Brooklyn, Sao Paulo, Bogota, Kinshasa. Besides bringing those albums into the  world, I am planning to record with The Strange again in 2020, and quite possibly again with Dirtmusic - the band I have with Murat Ertel from Baba Zula and Hugo Race who used to play with Nick Cave.