"The core identity for an exhibition comes from a combination of a strong central story along with design that helps to communicate that story through the use of space, graphic design and a clear, engaging interpretation structure."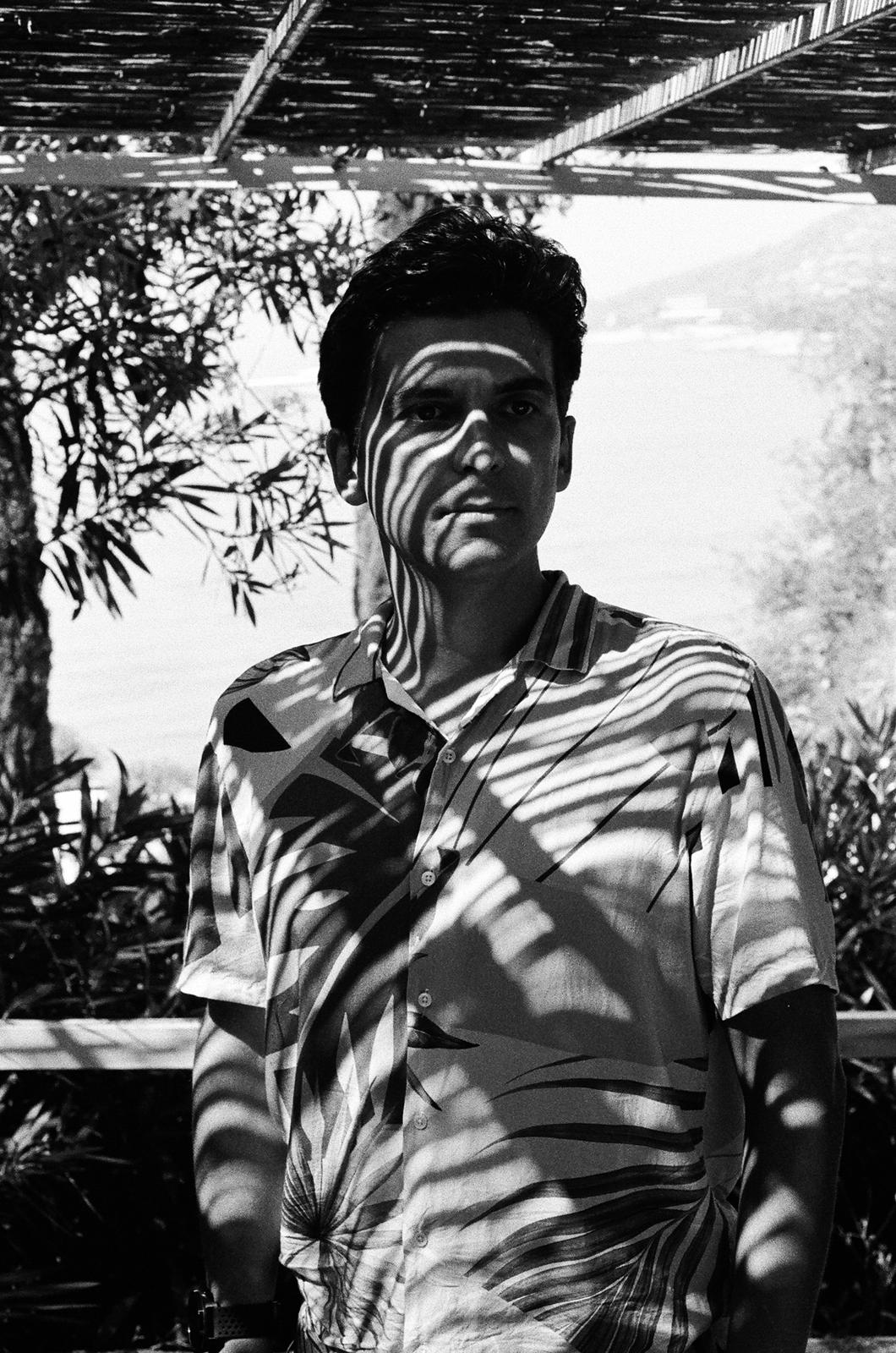 In Croatia, the above listed qualities perfectly describe the works of an incredibly creative person – Vladimir Končar.
              
Vladimir Končar is a transdisciplinary designer and a creative entrepreneur with two decades of extensive experience and hundreds of completed projects worldwide in the creative and digital product domain. As an expert in design, interaction, and user experience, Vladimir is an author and co-author of many permanent and temporary museum exhibitions and a designer of numerous multimedia educational centers throughout Croatia. 

He began his professional career in 2003 as a student and a co-founder of Revolucija, a pioneering digital agency that he merged with Five in 2016. He currently works as a design director at the global travel company Kiwi.com and is also one of the founders of the InsureTech company Amodo. 

Signature exhibitions of this eclectic and versatile designer draw on the latest concepts, visitor interests, and technology innovations such as spatial interactions and immersive experiences, using audio, projections, multitouch screens, and VR/AR technologies to bring the various themes to life. 

The feedback consistently demonstrates his spectacular success, with each visitor's expectations exceeded, families entertained, and visitor numbers up. One such example was last year's exhibition entitled From Imagination to Animation: six decades of Zagreb Film that took place in the Museum of Contemporary Art in Zagreb. Using a wide range of techniques and technologies, even old-school ones, Vladimir and the creative team managed to create a fantastic multimedia space that presented the outstanding achievements of the renowned Zagreb School of Animated Films. Over the six decades of its existence, this School has produced more than two thousand animated, documentary, educational, and feature films and commercials.  

The exhibition at the Contemporary Art Museum has rightly earned him a European Design Award, one of many that he has received for his extensive design work. Vladimir Koncar simply enjoys the "process of creation" and, most of all, collaboration with his colleagues, as all these projects are a result of an intensive cross-functional team effort. He combines humanity and technology to stimulate emotions through his work, activate and engage education, and build meaningful and long-lasting memorable experiences.

Let us be taken on a journey by the designer himself, who will introduce us to some of his favorite projects. Are you ready?
IVANA'S HOUSE OF FAIRY TALES – OGULIN
We were all once children who enjoyed listening to fairy tales. It is said that fairy tales can inspire a love of reading and foster creative expression. While working on Ivana's House of Fairy Tales, I traveled back to my childhood, to the times of imaginary worlds and creatures. On this project, my colleagues and I had a mission - to celebrate the writings of Ivana Brlić-Mažuranić. She was born in the town of Ogulin and praised as Croatia's foremost writer of fairy tales. Ivana's House of Fairy Tales consists of a permanent multimedia exhibition, a library, a multifunctional space for workshops, and a souvenir shop. The exhibition starts with the 'Magic Forest,' a world where trees narrate episodes from Ivana's life and from her books. We continue our journey through the 'Enchanted Castle Hallways,' stop to take a look into the 'Magic Mirror' and warm up by the 'Fireplace.' At the end of the journey, we have a 'Fairy-Tale Library' and the 'Chamber of Mystery,' a multifunctional space where one can watch animated films or play interactive games. We wanted everyone to have fun and feel the total magic of Ivana's special House as much as we did while designing it.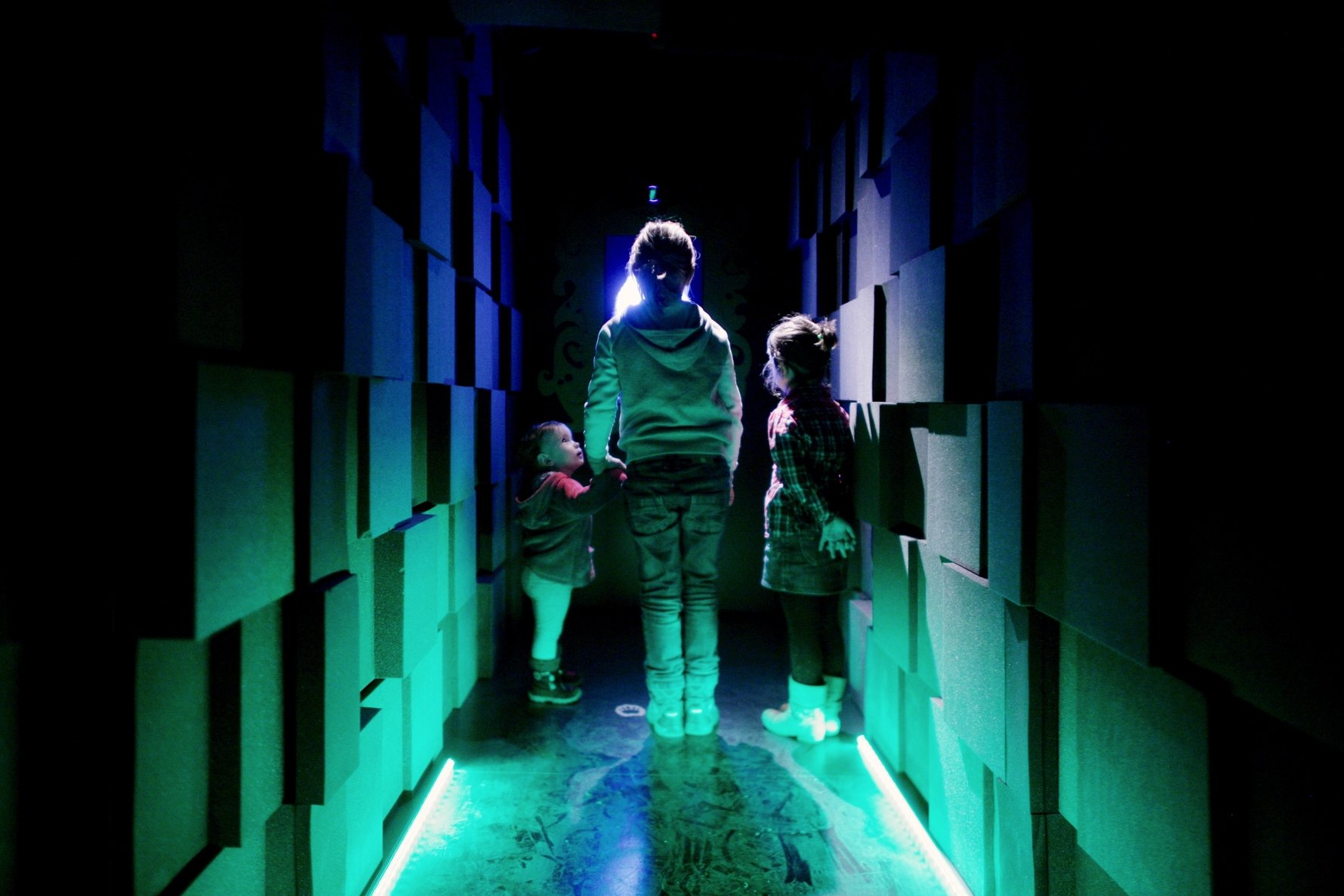 BOATHOUSE – BRIJUNI
We imagined presenting Brijuni Islands to its visitors in a contemporary, interactive manner inside the 'Boathouse Interpretations and Education Centre.' The Boathouse stands at the very entry point to the port of Veli Brijun. It is an unusual building constructed in 1902 in the Secession style, and to this day, its uniqueness attracts particular attention. The Boathouse was once home to Dr. Otto Lenz, the island doctor, and in his honor, this house has been called "La casa del Dottore." Inside the Boathouse, visitors can discover and explore independently, thus learning a great deal about the cultural, historical, and natural heritage of the islands. At the very entrance, you will meet Doctor Lenz, learn about his life on the island and find out who the famous visitors to the island were at the beginning of the 20th century.
The interactive exhibition is divided into six thematic units: "Brijuni Time Machine," "Brijuni Archipelago," "Mainland," "Submarine World," "Threats," and "Awareness." The last theme underlines the importance of having protected areas whose beauty, richness, and diversity constitute the principal values of our most important natural resources that should be conserved.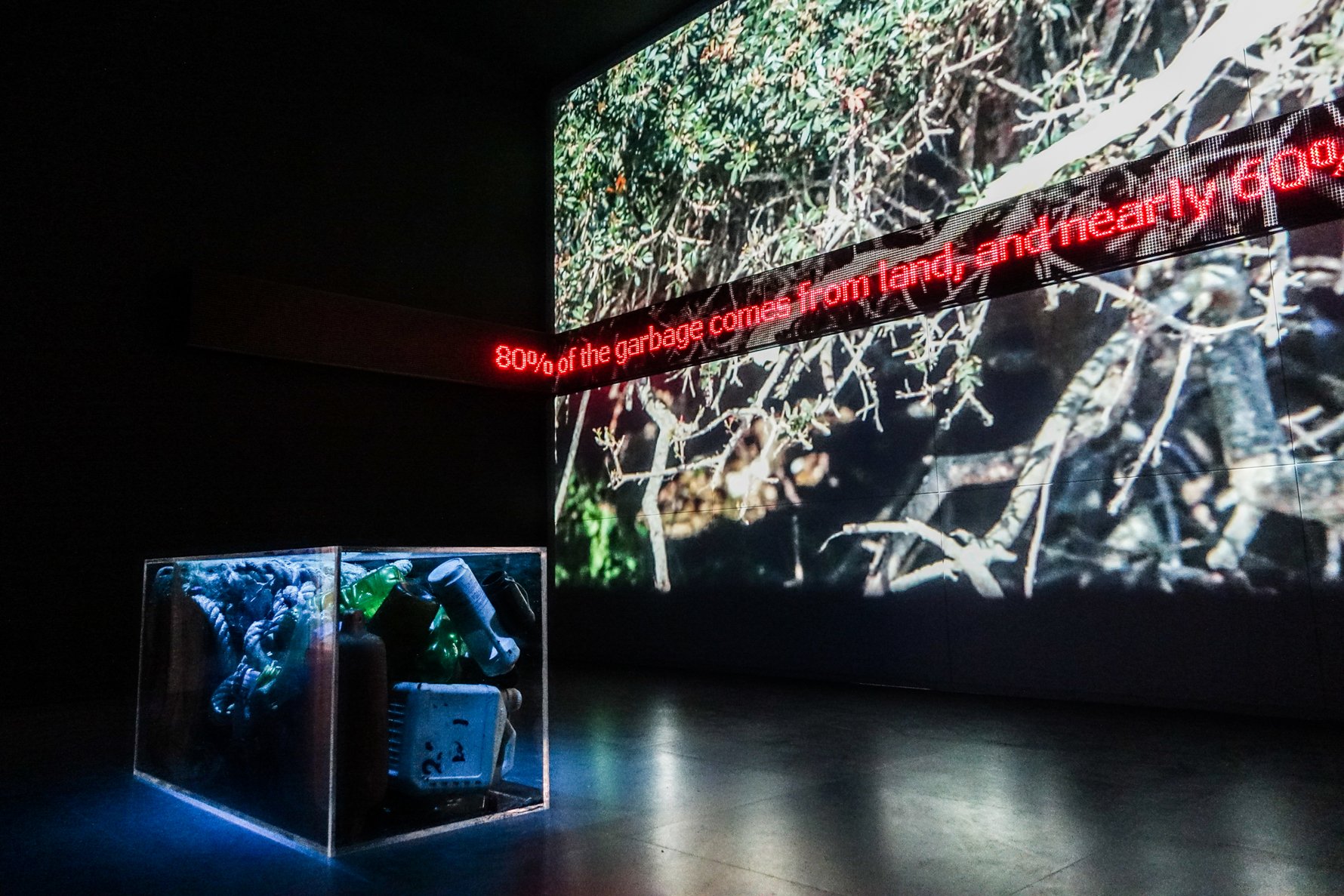 THE SMALL ARSENAL – ZADAR
Every project is challenging, and Small Arsenal in Zadar challenged us on an entirely new level. It has been a protected monument of culture and a part of the Medieval Castle (Kaštel). This separate structure has been integrated into the defensive system of the city walls. 

By adaptation, conservation, and restoration of the Small Arsenal, we transformed the place into a Visitors' Centre and the starting point for the city's tours. In this way, the visitors are acquainted with the fortification system, which served as the last defense for many centuries and the control point of the rebellious city. Architectural works and investigations affirmed the preserved historical layers of the Small Arsenal, which we integrated into a unique whole that now is a remarkable audiovisual and interactive attraction.

This multimedia exhibition center is a highly modern and autonomous space that not only creates a new form but continues the existing one; that is, we not only built and added new elements, but also reduced them by opening up the buried historical gaps, designing the program, and introducing new media.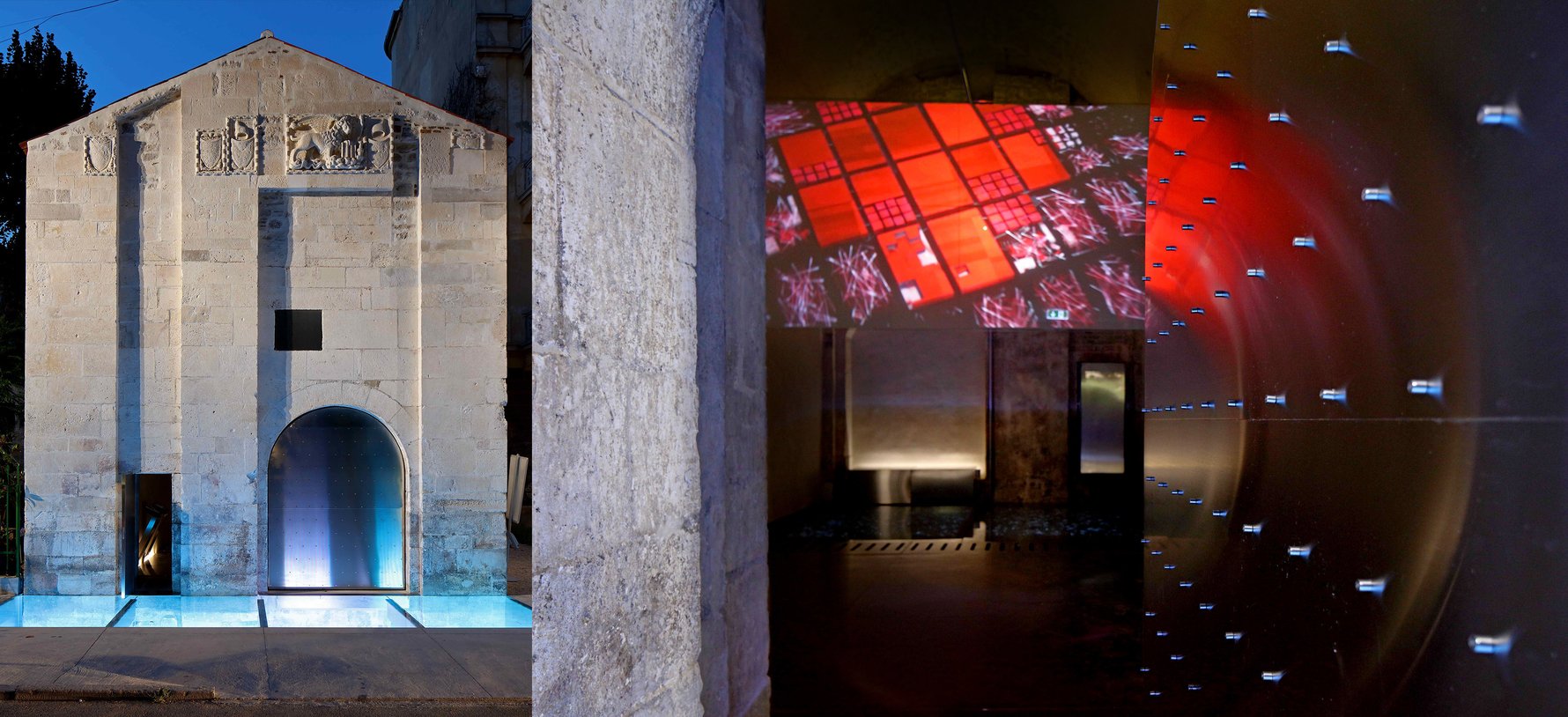 UNDEGROUND SECRETS OF PAKLENICA – VELEBIT MOUNTAIN
Deep inside the Velika Paklenica canyon are hidden underground tunnels commonly known as "Bunkers," built in the early 50s. This was top secret until the beginning of the Croatian War of Independence when the space was used as storage by the Croatian Army. After the war ended, the tunnels were given to the Paklenica National Park Public Institution for permanent use, and our task was to transform them into a Presentation Centre. 'Underground Secrets of Paklenica' presentation center was opened to the public in August 2016.
 
I am sure you will enjoy the 'Little Climbing Centre' which contains an indoor rock-climbing wall and where you will be introduced to the skills of climbing, mountaineering, hiking, and speleology. With several screens on the hall walls, we wanted to offer an interactive and fun way to learn about the basics of climbing.

You will also learn about climbers who have been to Paklenica, and you will get a handful of tips on hiking and the correct equipment. For those who wish to relax, energize or freshen up a bit after the tour of the Centre, we have included a souvenir shop, as well as a café. 
 
BETWEEN TWO WATERS – MEĐIMURJE
In Međimurje, where the Mura and Drava rivers meet, we had the incredible task of creating a unique storytelling experience named 'Between Two Waters.' A permanent multimedia exhibition is a part of the Visitor Center in Križovec. It is a result of collaboration with outstanding designers, illustrators, photographers, animators, writers, and others to create an exciting educational center as a key entrance point to the Mura-Drava Park. 
Muses conceived The Međimurje tour by promoting a back-to-nature tour: meandering down the rivers, wandering through wetlands, sandbars, distributaries, oxbow lakes, meadows, and floodplain forests. Along the way, they encounter fish and birds, bats, ducks, butterflies, dragonflies, deer, wild boars, otters, beavers, frogs and turtles, foxes, owls, eagles - the list is endless! Visitors can turn into gold panners and try to collect gold nuggets from the Drava River, or they can make their voices sound like ducks that paddle in the local wetlands. Nothing inside the Centre is static, thanks to the excellent creative team we work with, which has converted this place into an exciting and fun educational platform for both the adults and the kids.
 
MEDVEDGRAD – ZAGREB
Medvednica mountain protects Zagreb from the north and has a lot of fascinating stories to tell. So, the main idea when we were designing the Medvedgrad Museum was to integrate all these interesting stories into the Medvednica Museum Collection. Here you can learn about the various plant and animal species of the Nature Park, find out the history of the Castle, and visit various cultural heritage sites as well as Medvednica cave and mine while in the area. 
Medvedgrad castle itself has an incredible story to tell. It was built in 1254 and has been one of the largest Croatian noble courts. Throughout history, it was ruled by over 150 masters and was never conquered. You will hear some horrible stories that have cemented Medvedgrad's reputation as a haunted castle. The Medvedgrad Museum has a lot of attractions for all ages. You can try themed walks, enjoy the summer concerts, bring your kids to one of the interactive workshops or even organize an event or a seminar here. How unreal is that! If you plan a special birthday party or want to hold a business event in an attractive location, this is it! I am sure your guests would be thoroughly impressed!