An intimate view of Covid-19 in Croatia

In these times, even a single day can change our fates. In these times, when we travel in our thoughts and make new plans, we bring to you the stories of local people, people who you might meet on your travels in Croatia but more likely would not.

Here are stories from the insider's point of view, from the local community. From people who living here and are discovering new moments for themselves. As well as their stories, each of them also shares with us three unforgettable things that everyone should see in Croatia.

We'll be publishing a new story every day over the next ten days, so be sure to come back and read more about the impact of Covid-19 on real lives in Croatia.


Ivana Kovačić
inZagreb apartments & Croatia @heart
www.inzagreb.com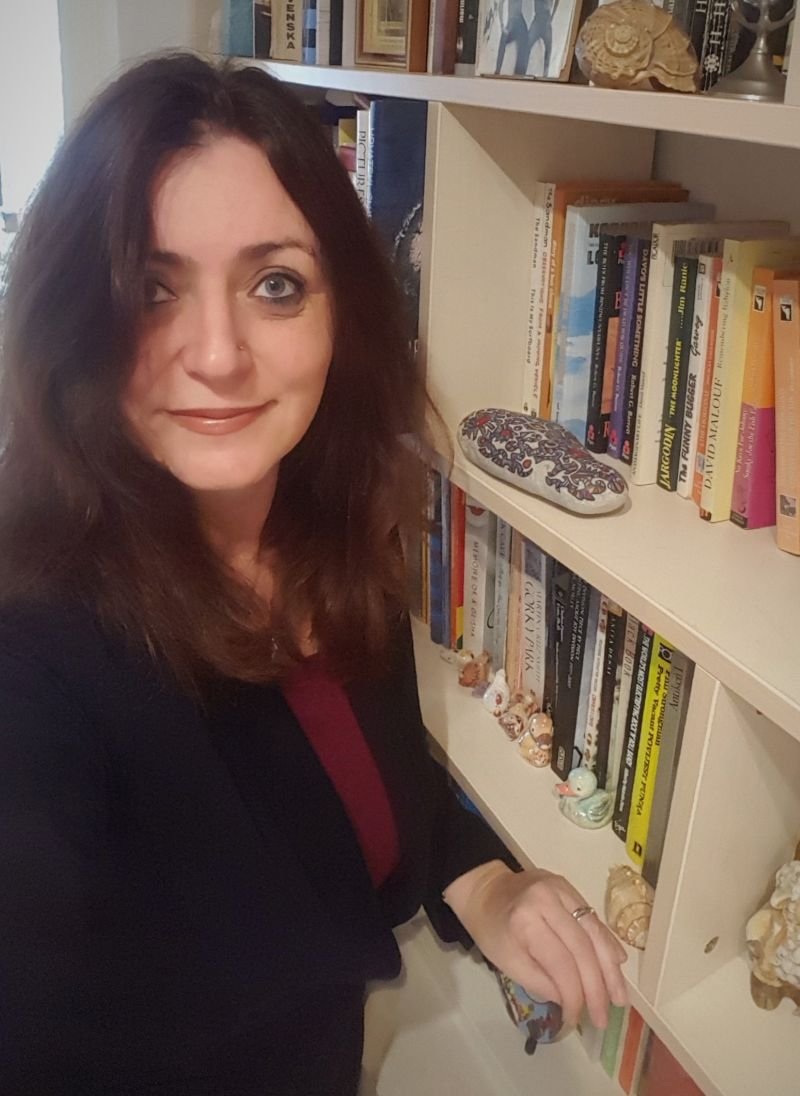 Right now, while Covid-19 is changing the way we live, how are you living and working? Can you tell us how you feel, how you are experiencing things and how you see yourself?

Like everyone else in tourism industry right now, our work has been put on hold. My husband and I run a business with serviced apartments and as well I work as a city guide and tour director throughout the season. As a matter of fact, I should now be starting a tour through Croatia with a group of American guests. Understandably, this is not happening. All tours have been cancelled for the time being and we have no new guests in our apartments. It seems that the whole world has stopped, frozen like a screen on a computer which will eventually need to be restarted.

What gives us the feeling of uncertainty is that we don't have the faintest idea when our work will resume. On the other hand, we are aware that the whole world is in this situation together so believe that we might as well try to look at things from a more positive angle. By that I mean that we should make use of this extra time that's been 'given' to us by trying to work on ourselves, to contemplate our present lives, our work, our relationships, our knowledge and understanding. No matter how affected we are by this situation, we have to admit there are certainly some benefits, regardless of how strange that may sound.
What I find very precious in this lock down situation is that I get to spend more time with my family. We sit together daily for breakfast and lunch and enjoy listening to music and playing games together. Personally, I have decided also to use this 'free time' to teach my kids to cook. My son has never been interested in cooking really, but now he's capable of preparing even some complicated dishes.

Also, I've been doing some activities I never had time to do when I was working. I've been catching up on some series and films I wanted to watch in the past, taking long walks and exploring some hidden gems in my own city. That must sound funny coming from a tour guide, but I have now discovered some incredible places and retreats in my own city that I had no idea existed. I have stored them away in my memory for future tours.

 With time for reflection, I have identified another thing that has always bothered me. Ever since I can remember, I've been sort of a time freak. I never go anywhere without a watch on my wrist and check the time every 10 minutes. I hadn't been aware what a heavy time addict I've been until now. I'm not sure if it was a coincidence or God's providence, but a few weeks ago exactly on my birthday, my wristwatch suddenly stopped. It was only a battery that needed to be replaced. Since I can't live without a watch, I thought of having it fixed the next day. The problem was that most of the shops are closed now so it was hard to find a watch shop that was open. The next day I ended up doing something else and postponed it for the day after. In those first few days I became aware of my time addiction. I was glancing at my wrist literally every ten minutes, but there was no watch to check the time. Finally, after recognising what a ridiculous habit this was, I decided to postpone getting a new battery and to continue on without it. It's now been more than two weeks and I still haven't had my watch fixed. What a relief it's been! It feels as if I've got rid of a ball and a chain that's been attached to my wrist for too long. For the first time in many years I am feeling much more relaxed, enjoying the moment without being obsessed with time and what I need to do next. I am still well organised, but have learnt to let some things go, things that were unnecessary burden and had to be released.

The first few weeks of the virus outbreak I was moody, worried and even desperate at times but after a while I realised there was nothing much I could do about it, except to work on myself. I decided then that this is exactly what I want to do. I wanted to use this time for meditation, for learning and self-education. I am brushing up some of my skills like writing and languages, things that I enjoy doing. I try to spend more time in nature listening to the birds and enjoying the quiet without checking my wristwatch and rushing all the time.

Lastly, I think that this precious amount of time we've got now will open our eyes to some new and fresh ideas which might give our lives a completely fresh and different direction. I find this thought very inspiring and stimulating. Why not make some positive changes in our lives, be that in our jobs, relationships or other personal aspirations?

I have to admit that I miss my work because I love working with people. I am sure though, that I will continue working with people, only this time enriched by new experiences and ideas.
I find the support and care from my family, friends and many acquaintances and lovely people around the world very important at this point. We are all in this together, so unity, tolerance and understanding are what matters now. We need to send out positive vibes to each other because positive energy is the wheel that keeps us going into the right direction. 

I wish you all the best, make most of this time for yourselves and may the inner force be with us all!

Which three things should someone planning to visit Croatia definitely not miss? 

Fairytale Castles of Zagorje
Just north of Zagreb, a very popular weekend destination not only with tourists, but also with those who live in the capital, is the picturesque region of Zagorje. This is a charming region with 50 shades of green full of rolling hills covered in vineyards, and also known for its excellent wineries. It seems as if time stopped here some hundred years ago. It is an unspoiled place, considered a cultural paradise of Croatia with many castles and mansions built over the course of many centuries. The most famous one is Trakošćan Castle which was first mentioned as early as 13th century when it served as an observation fortress. In the 19th century the castle was completely renovated, together with the surrounding area and modelled after the romantic castles in Germany. We could almost call it a Croatian Neuschwanstein. Another interesting castle is Veliki Tabor, one of the best examples of mediaeval fortification in this part of Europe dating from the 12th century. There is an interesting love story connected to the castle which is for you to reveal on your first visit.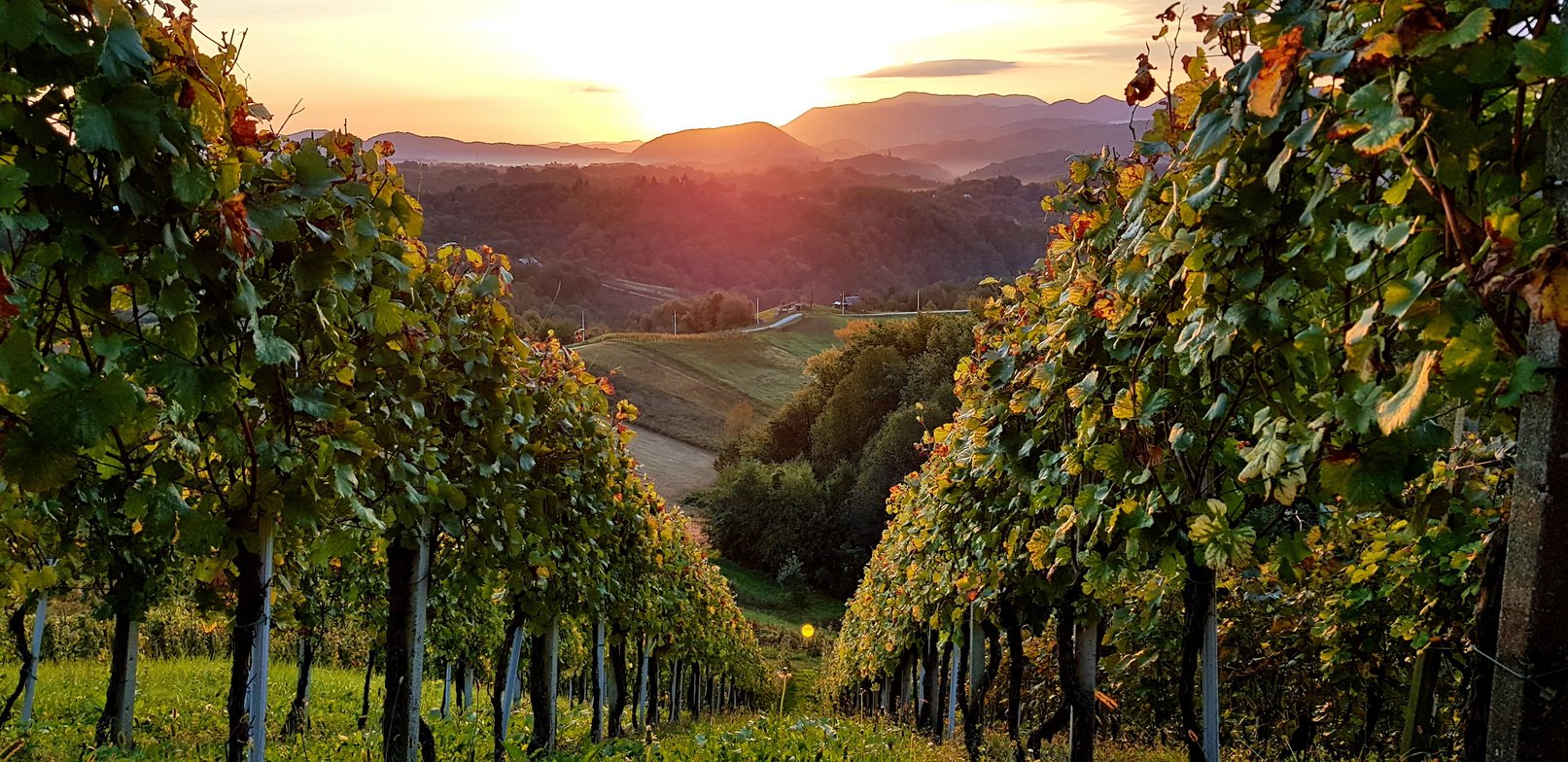 Archives Tourist Board Zagorje

 One can spend a day packed with activities in Zagorje as it abounds in beautiful landscapes perfect for hiking and cycling.  It is also rich in cultural monuments and traditional architecture.  Lastly, it has fantastic homemade cuisine which is one of the must experiences here. There are many farmsteads where you can try some of the local delicacies like turkey with mlinci (a homemade pasta dish), štrukli (rolled-out pastry filled with cottage cheese, cream and eggs), Zagorje soup with bacon, potatoes and mushrooms and so many more…

Dalmatian Islands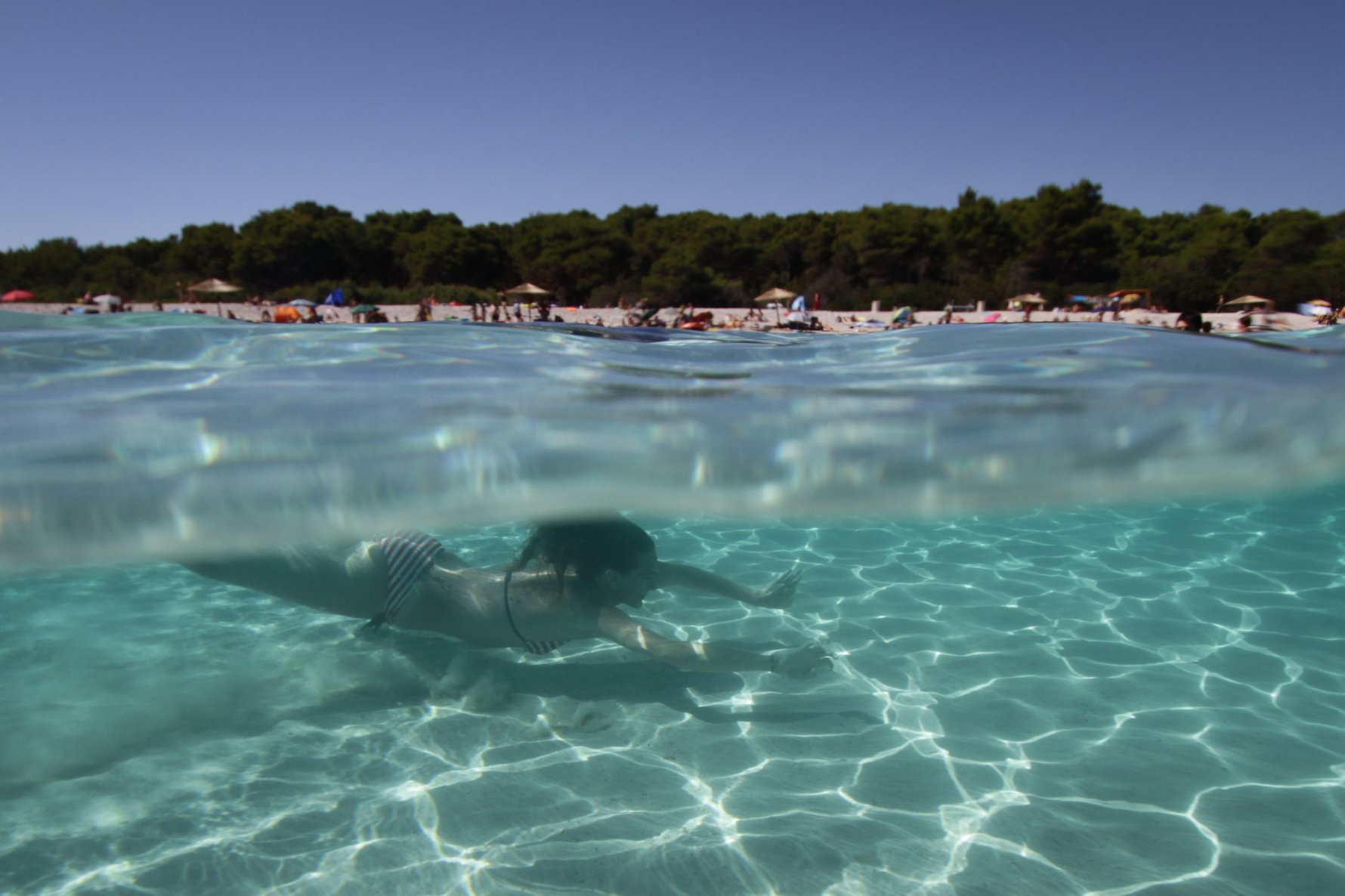 Beach Saharun, Archives Tourist Board Dugi Otok 

I love our beautiful islands! I've been spending my summer holidays on the islands since my early childhood. Altogether we have around 1000 islands and islets in Croatia, about 50 of which are inhabited. Although I find islands in the north quite interesting (my favourite is Cres), I prefer the ones down south, in the region of Dalmatia. The islands of the Šibenik archipelago are beautiful. Personally, I would suggest Murter-Kornati islands National park is another fantastic place to visit, very popular with sailing boats. The islands around the Zadar area are equally stunning with their unique landscapes, the lunar landscape of Pag or the lush vegetation and beautiful beaches of Dugi otok (Long island). All have rich culture and fantastic local delicacies (cheeses, lamb, figs…). My favourite islands are in the Split and Dubrovnik archipelago. I have spent several summers on the island of Brač which is rich in history and has many cultural monuments and beautiful beaches, while the island of Šolta is a charming small fishing island with stone houses and the great wine of Dobričić. Further away is the most popular island of Hvar with fancy restaurants, night clubbing and fantastic wineries. The native Plavac variety is cultivated here. At the beginning of summer, the whole island turns purple due to many lavender fields for which Hvar is known. Close to Hvar is the island of Vis, a smaller and less populated but breathtaking place, which also served as a filming location of the Mama Mia sequel. My favourite little town on the Croatian coast is on this island so don't miss out on Komiža, you won't regret it!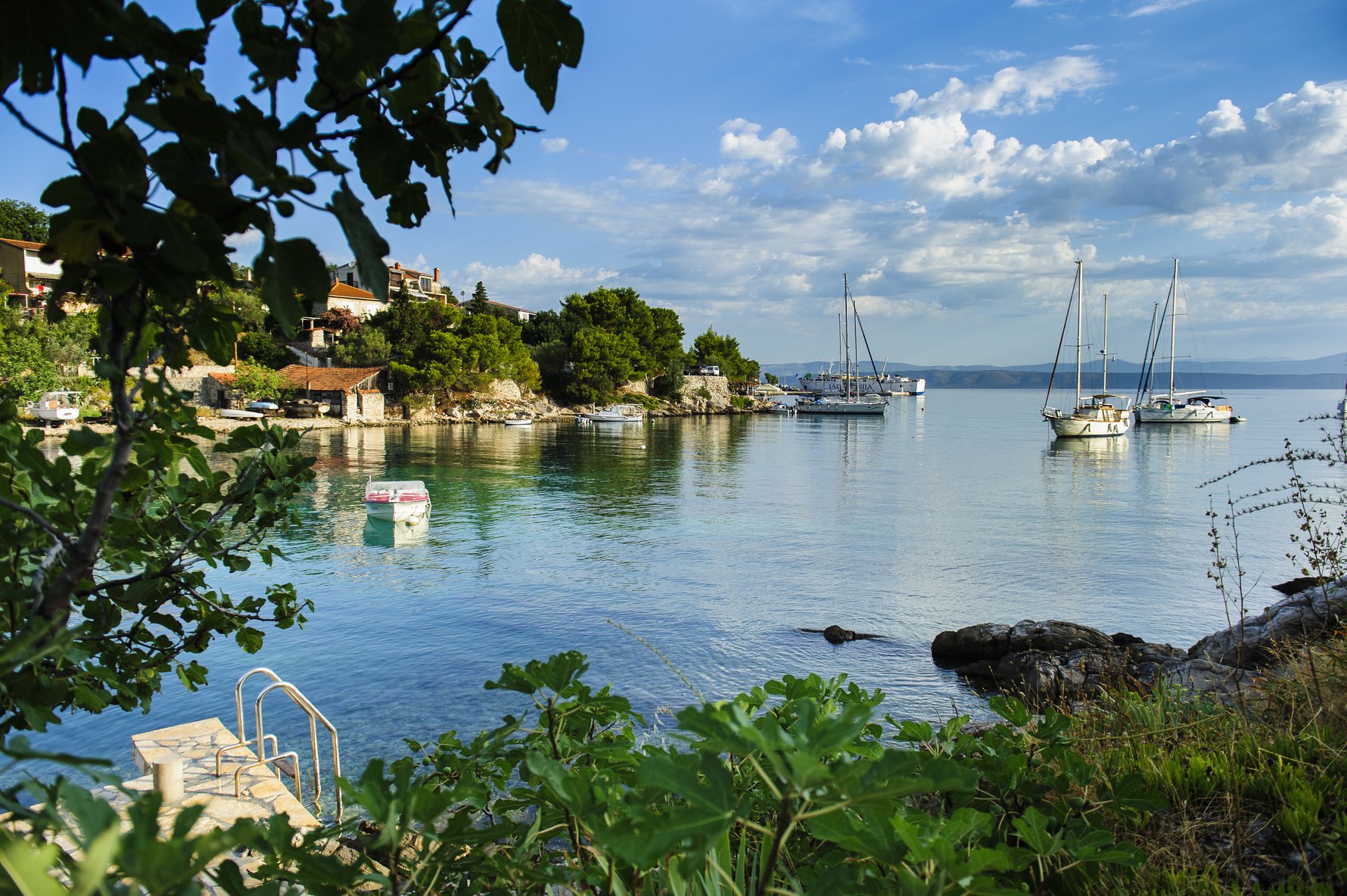 Rogač - Šolta Tourist Board Archives

The cherry on top when talking about Dalmatian islands is the unspoiled island of Lastovo, the one that is furthest out to sea, five hours by ferry from Split. This place is ideal for people who are searching for a peaceful holiday place with no traffic and no big crowds. The whole island is a Nature park, very lush and green, with secluded bays and lagoons and turquoise blue sea. Even Bill Gates stopped here and had a seafood dinner served to his family by a lighthouse keeper.

Velebit Mountain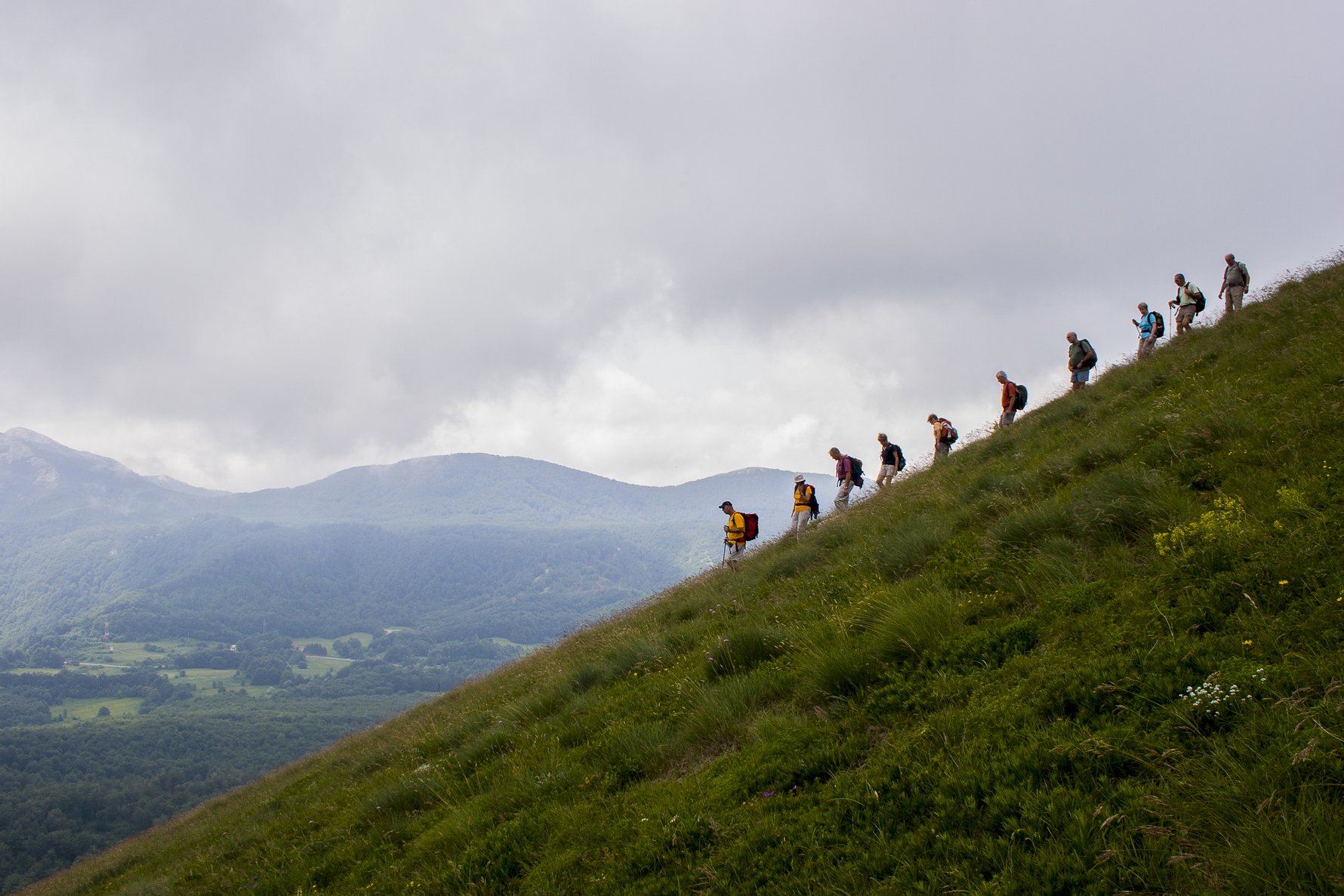 Photo by Lidia Boševski

Velebit mountain is a magical place that always sleeves me speechless every time I visit. The beautiful fragrance of the mountain meadows where most of Croatian flora grows and the views of the islands down below, is something that defies a description that would give it justice.
Velebit is the largest, though not the highest mountain range in Croatia. It's almost 150 km in length and about 30 km in width. The value and beauty of nature on Velebit have long been acknowledged and the entire range is now under UNESCO protection. The northern section of the range has been declared a National Park where you need to pay a symbolic entrance fee. Velebit is an ideal destination for those who seek an active holiday and who enjoy spending time outdoors. There are many marked trails here that offer stunning views of the Adriatic islands on one side and mountain peaks on the other. Also, more than twenty lodgings and shelters are available for hikers and you can have rangers pick you up from a desired spot within the National Park. The peaks of northern and central Velebit, from Zavižan to Baške Oštarije, are connected by the 57 km long Premužić Trail named after its designer and builder, Ante Premužić. This is definitely a must and the trail isnot too demanding. I suggest that you complete the first part of the trail, from Zavižan to Alan.  It is something you will remember for the rest of your life!