Tis the season to be jolly and Advent in Zagreb is all about that! As you stroll through the city you'll be delightfully overwhelmed by the scent of grilled sausages, hot jam donuts, traditional Croatian delicacies, plus hot chocolate, mulled wine and more. You'll find that at most Advent locations you can pretty much eat, mingle, and buy authentic souvenirs. Rest assured as we have provided you with all the finer details for you to pick and choose what to do and where to go around town.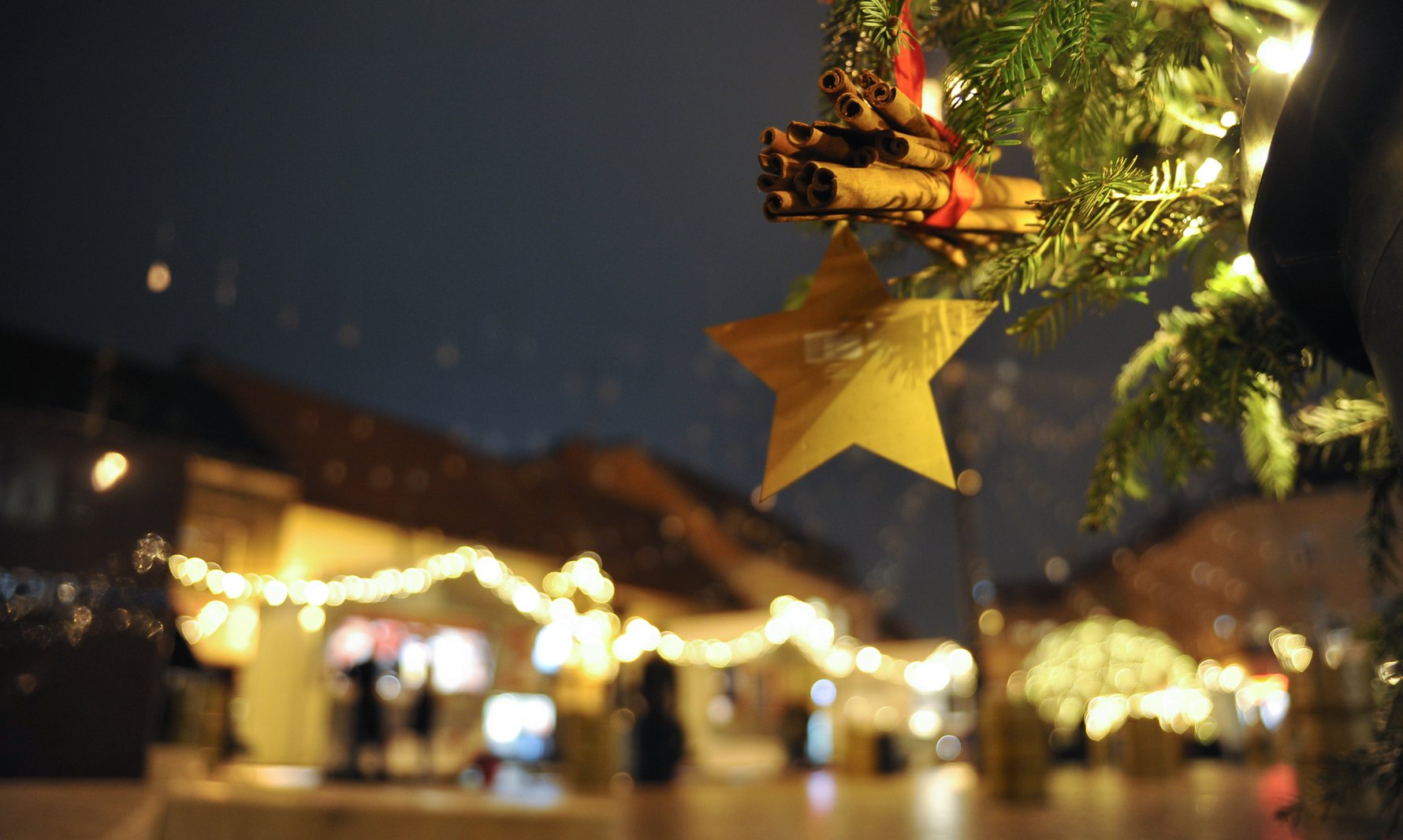 CHRISTMAS MARKETS
Terrace of the Oleander Hotel Esplanade: 'Fuliranje' Fooling Around,
November 26 - January 7
Action packed activities running day and night with restaurants serving specialities, not to mention stages with live acts and DJs, and that is just the beginning.Ul. Antuna Mihanovića 1. Find all the details on their Facebook page
Advent on Zrinjevac - November 26  - January 7
It brings 13 concerts by famous Croatian performers every Friday, Saturday and Sunday.
Europski trg: November 26 - January 7
The walkway of the square transforms into a mini promenade of wooden houses serving liquors, brandies, and other throat warming remedies amongst a rich offer of concerts and alternative urban attractions.
Strossmayer Promenade: November 26 - January 7
Get the funicular up to the promenade where you can discover age old Zagreb with charming coffee houses, street food, dancers, bands, comedians, and thrilling views overlooking the city amidst shiny lights and joyful music. Friday, Saturday and Sunday at 20:00
CHRISTMAS CONCERTS
Advent In Lantern Light: November 30 - December 23
Gornji Grad
The street lights of the Upper Town of Zagreb are lit up by night using a classical old method by lamplighters. Hop along for the ride with Christmas carols being sung in this one of a kind experience which ought to spark a light within you!
Advent Classic Fest: December 4
CH Vatroslav Lisinski at 20:00
With so much going on around town, you can wind down with some of the nation's finest musicians playing classical tunes to warm your hearts.
Advent Concert program of the Zagreb Soloists: December 11
Zagreb City Museum at 11:00
A one of a kind type concert with the Zagreb Soloists resonating some amazing tunes from virtuoso waltzes to polkas, as well as some of the bets Croatian and international Christmas tunes that we have all known to love and share.

 
ART
Dagmar Meneghello Collection December 2 - January 7
Dagmar Meneghello has decided to open up her extensive art collection to those lucky enough to attend. This is experience for a Zagreb audience, and one not to be missed.
 

CHRISTMAS FOR CHILDREN
Mini Train Museum - Backo Mini Express: November 27  - January 7
With a kilometre and a half of tracks winding from underfoot to overhead, this miniature world is a favourite for small children, while at the same time just as interesting for discerning adults of all ages. Enthusiasts of the genre will be mesmerized by the over 150 model train compositions that travel along 1.5kms of long railroad.Gundulićeva 4.
Advent in Obrtnički prolaz: November 26 - January 1
Obrtnički prolaz
Old children's films preserve timeless values. Croatian children's classics are on the program.
Advent at Mala Scena: December 1
Mala Scena Theatre, Medveščak 2 at 17:00
Theatre shows the play Snow Fairy Tale for children of all ages after which St. Nicholas or Santa Claus will arrive with their sleighs and bring plentiful cheer and gifts. 
Advent in Zoo: November 26 - January 8
Zagreb Zoo. Maksimirski perivoj bb.
The program is inspired by the fairy tales of Ivana Brlić-Mažuranić, a writer who is also called the Croatian Andersen. The program will be held on the following dates: November 26 & 27, December 2, 4, 9, 11, 16, 18, 23, 26, 30 and January 2 to 8, 2023.

LIVE NATIVITY SCENE
Kaptol: December 17, 18, 21, 22, 23, 25, 26, 29, 30 & January 1, 6
Bethlehem is at our very doorstep with members from the Cenacolo Community re-enacting the nativity scene of Jesus' birth along with farm animals too. Perfect picture moments!  

ADVENT RUN
The Westin Zagreb: Zagreb Advent Run 2022, December 11 at 12:00
Come dressed as Santa, an elf, or anything Christmassy at this fun run marathon that you can join. Choose from the 5km or 10km distance with all proceeds going to raising awareness for diabetes.