Zagreb is full of young artists and talented curators. But where exactly is the cutting edge of the city's contemporary art scene to be found? In sharp contrast to London or Berlin, Zagreb doesn't really have a functioning art market; there is only a handful of private collectors, and as a consequence there are no gallery-dealerships in the city that promote new work. What keeps contemporary art going in Zagreb is the network of galleries run by public-funded institutions, non-profit associations, or by groups of enthusiastic cultural activists who have banded together to create their own scene. What follows is an entirely subjective list that have a reputation for presenting art that is current, compelling, or head-scratchingly strange. Some of them may well be located in weird corners of the city; tracking the down will at least expand your urban horizons.


Gallery Nova, Nikole Tesle 7
Sometimes you need to get away from the big institutional galleries to find out what's really going on in the art world. Curated by the highly-praised international team WHW ("What, Why and For Whom"; the collective is also responsible for programming exhibitions at Vienna's prestigious Kunsthalle), the deceptively small and unassuming Galerija Nova has carved out an enviable reputation for presenting contemporary art at its most cutting edge. WHW enjoy a towering reputation in the international arts scene and have access to a wide range of artists. They also have a distinctive approach to their exhibitions, presenting art that asks social and political questions as well as being challenging to eye and ear. Working hours: Tue - Fri 12:00 - 20:00. Sat 11:00 - 14:00.
Info: Curated by WHW and Pogon Jedinstvo, NOVAci is a call to arms for young curators and improved support. This is utterly vital for the future of curation, so be sure to check out this exhibition (December 13 to January 28, 2023) and all that comes from it in the future. 

Gallery HDD (Croatian Design Association), Boškovićeva 18
One place that occupies a special place in the hearts of the Zagreb creative community is the gallery of the Croatian Design Association (Hrvatsko dizajnersko društvo), which offers a regular diet of exhibitions covering local designers both past and present. The gallery has relatively little space at its disposal and maybe it is for this reason that the exhibitions here are far more focused than those mounted by the big institutions, and can be easily digested in the space of one visit. And they are usually quite stunning to look at too – anyone in need of visual inspiration would be well advised to fit this one in to their schedule. Working hours: Mon - Fri 12:00 - 19:00
Info: Croatian design is always on the move, and this exhibition is the most important professional design event (January 10 to 24 at Lauba Gallery, Prilaz baruna Filipovića 23a), in the country. Everything from graphic design to packaging, electronic media and industry will be celebrated, with educational insights and a sneak peek at the future.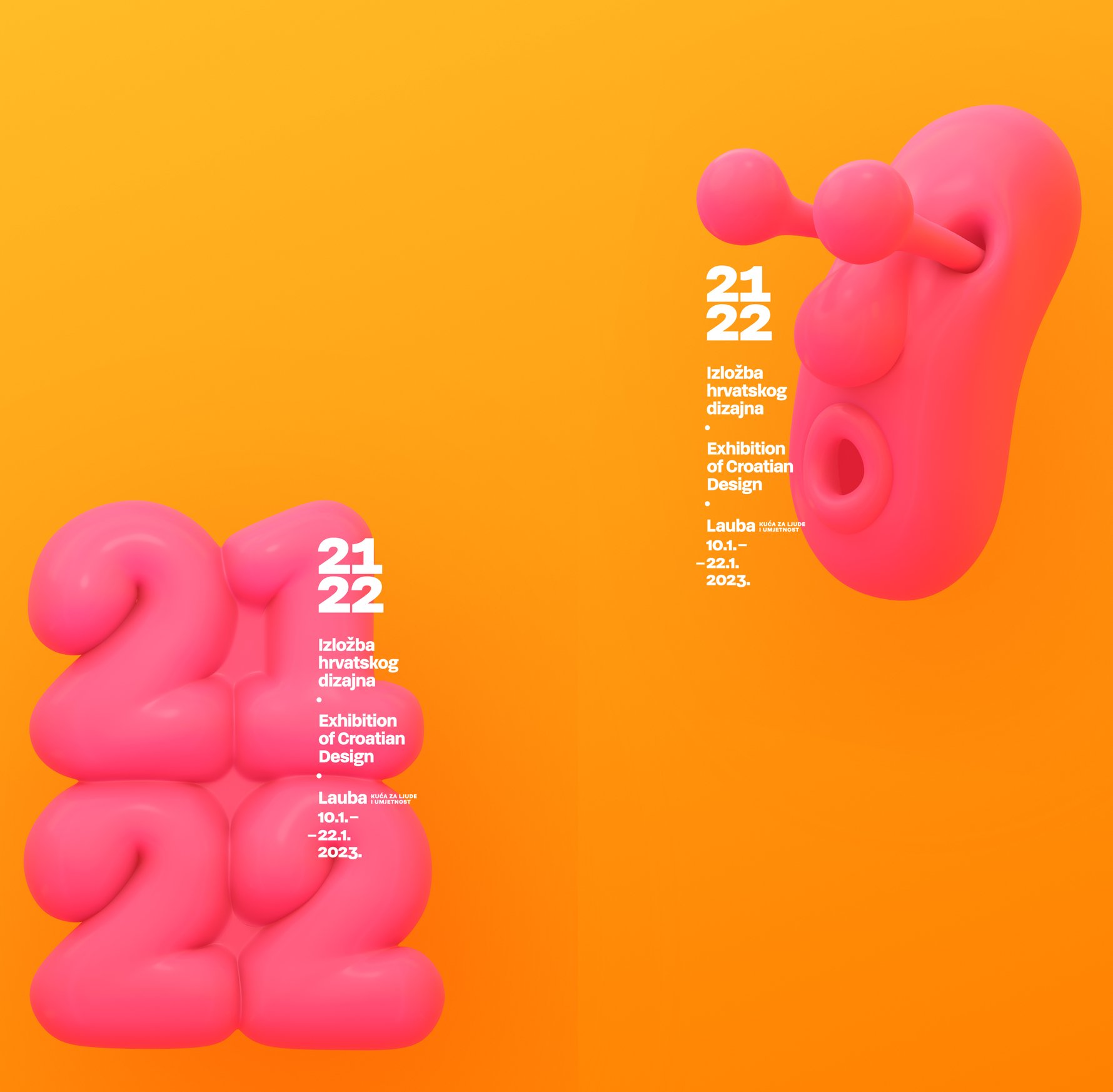 Gallery AŽ, Žitnjak 53
If you're determined to become a real insider in the Zagreb art world then sooner or later you'll need to beat a path to Galerija AŽ (short for Atelijeri Žitnjak, or "Žitnjak Studios"), a collection of artists' studios in an old school in Žitnjak, a suburb on the southeastern periphery of town. As a gallery run for artists by artists it offers direct insights into what Zagreb's creative crews are up to, and also exhibits the work of foreign artists brought here on the wings of international exchange.  Involving a ride on tram #13 to the end of the line, a visit to the gallery will also provide you with an Odysseus-like perspective on Zagreb's residential and industrial sprawl. Working hours: Mon–Thu 10:00–14:00, 17:00–20:00, Fri 10:00–14:00, 17:00–22:00. Sat 10:00–14:00
Info: For the very first time, the fabulous work of renowned Croatian contemporary artist Kata Mijatović gets the exhibition treatment at AŽ Gallery. In many ways, this exhibition tells the tale of the gallery, but be warned; the exhibition only runs from December 9 to 31.


Miroslav Kraljević Gallery, Šubićeva 29
Fifteen minutes' walk from the centre in the basement of the INA oil company building, Miroslav Kraljević is definitely one for the art theorists, would-be curators and state-of-culture trend spotters among us. Staging solo and group shows featuring a large than usual number of established international names, it's probably the one gallery in town that will give you some idea of where contemporary art is actually at.  The only drawback is that there are so few exhibitions per year, frequently with large gaps in between each one – so check the programme carefully before heading out. Working hours: Mon - Fri 14:00 - 20:00, Sat 10:00 - 15:00.


90-60-90, Trnjanska struga 34
90-60-90 is the organizational umbrella for exhibitions held in Pogon Jedinstvo, a former factory hall (part of which is also occupied by the Močvara club) currently used by various counter-cultural organizations grouped under the Pogon (www.upogoni.org) banner. The factory setting is used to good effect in 90-60-90's visually stunning exhibitions and installations, frequently involving sound, visuals and other media. Recent years have seen some a lot of major artists from Croatia and the neighbouring region setting out their wares on Pogon's factory floor. Exhibitions here tend to last 2-3 days only, which only adds to their sense of being an event. Working hours: during exhibitions 16:00 - 20:00.
Info: A celebration of contemporary visual and multimedia artists, Picture From Sound 4 (March 20 to April 2) is a visual exhibition showcasing the magic of sound. Does that sound contradictory? This is art, there are no contradictions. Radio is art in its own way, and this exhibition dives deep into that subject.

Gallery VN, Ilica 163a
The space belongs to the Zagreb municipal library service and is used as a public reading room for their collection of newspapers and magazines. Somehow, looking at art on the walls while elderly locals sit at tables leafing their way through the small ads only enhances the experience. The quality of contemporary work here is good, and despite being some way from the centre it is quite near the Lauba Gallery – so a visit to them both can be combined. Working hours: Mon - Fri 08:00 - 20:00, Sat 08:00 - 14:00.

Gallery SC, Savska cesta 25
Hidden in an unassuming hut just behind the sublime French Pavilion in Zagreb's Student Centre, Galerija SC is one of the cult locations on the Zagreb art scene. It was here that Croatia's first wave of conceptualist, far-out, preconception-shaking exhibitions and happenings happened in the 60s and 70s. One of the exhibition openings in 1978 was the occasion of Zagreb's first ever punk rock concert. Not quite as epoch-defining as it used to be, Galerija SC remains one of the most reliable names on the list, with a regular programme of events featuring relevant, frequently younger-generation names. Working hours: Mon - Fri 12:00 - 20:00, Sat 10:00 - 13:00.

Forum, Nikole Tesle 16
Located in the heat of the city, Nikola Tesla Street to be exact, this famous gallery was opened in 1968 by renowned Croatian contemporary artists such as Edo Murtić, Frano Imunović, Zlatko Prica, Kosta Angeli Radovani and others. These days, exhibitions from artists that come all over fill the calendar at Forum as well as round tables and discussions which stem interest. Working hours: Mon - Fri 12:00 - 20:00, Sat 10:00 - 14:00.
Info: La Folie - The 18th was a time of contrasts, but the opulence of high-end society was undeniable. That glamour and grotesqueness are showcased in this fabulous exhibition by Zagreb-born Maja Bachler, a series of paintings inspired by the lives of the rich and famous at a time when the aristocracy was on the decline. The exhibition is open until January 21.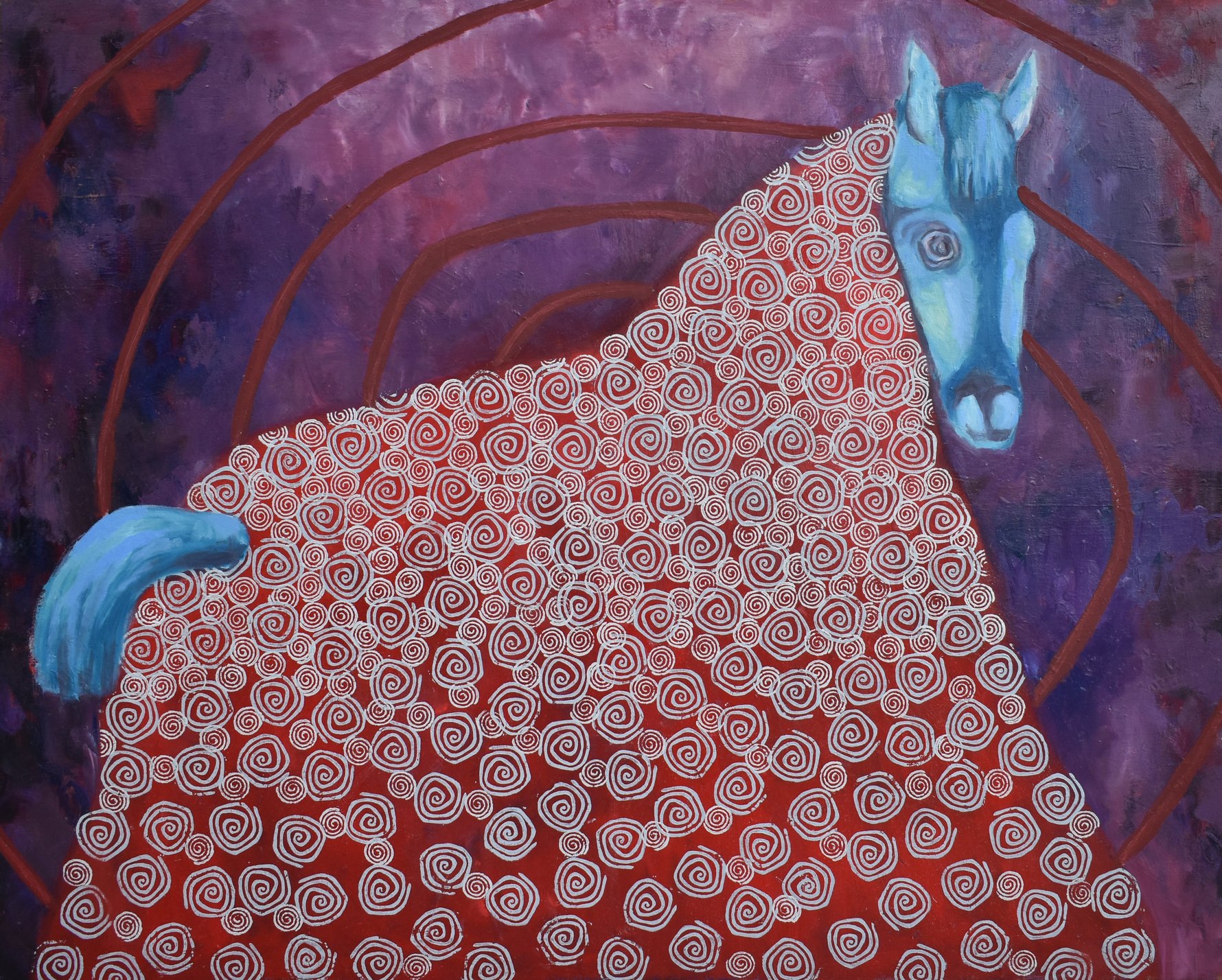 Maja Bachler

Kranjčar, Kaptol 26
The gallery is dedicated to exhibiting art works by Croatian contemporary artists. The beautiful and unique contemporary space only adds to the wonderful ambience and setting of the gallery. Supporting the grass roots and home grown talent!
Working hours: Mon - Fri 11:00 - 19:00, Sat 11:00 - 14:00.
Info: The gallery has an excellent manager Josip Joško Tešija and it is a mere walk to through Dolac. Located at number 8 is the Memorial Apartment of M.J.Zagorka, the first Croatian professional journalist.

ADU Gallery f8, Trg Republike Hrvatske 8
ADU Gallery f8 is a place for presentation and interaction between the audience and the artist, with the aim of exhibiting primarily through the medium of photography, but also other segments of audio-visual and performing arts taught at the Academy of Dramatic Arts. Working hours: Mon - Fri 12:00 - 19:00, Sat 10:00 - 15:00.
Info: Seeking a great pit stop after visiting gallery, then head to Kavana Kavkaz with its super elegant interior that oozes
cosiness.

HDLU (Croatian Association of Fine Artists), Trg žrtava fašizma 16
Often overlooked for the very simple reason that it is not adequately promoted, the magnificent modernist rotunda housing the HDLU is probably the best place to start your contemporary arts safari. First of all, it usually has 2-3 exhibitions running at the same time; secondly, the building itself – with its domed central space and endlessly curving walls - makes an ideal backdrop to whatever is on show. HDLU stands for the Croatian Society of Fine Artists – so in a way it's their job to mount as wide a range as possible of exhibitions by artists working in all kinds of different areas.Working hours: Tue - Sun 11:00 - 19:00.

Gallery Spot, Čanićeva ul. 6
Photography is the key word at Spot with adventurous exhibitons taking place at a national and international level. See the works of up and coming to well-known artists as well as collabortions with other galleries. It is a place to deliberate, reflect, intepret and promote the power of photography in this day and age. Working hours: Mon - Fri 16:00 - 20:00.

Ulupuh, Ilica 13
A gallery which brings together members from all over Croatia and from all fields of visual arts that have a specific application: theatre and film (set design, costume design, light design), photography, caricature, illustration, comic, animated film, industrial design and dress design, textile creation, graphic design and visual communications. Working hours: Mon - Fri 10:00 - 17:00, Sat 10:00 - 13:00.