There is something about offal that inspires the "eeeew" factor in everyone from small children to the most ardent gastronome. But if you are going to eat meat, you might at least make good use of all the parts of the animal. Offal dishes offer some of the most authentic tastes of any nation, offering a window into a past when people had to find creative ways to make the seemingly inedible palatable. However,in many cultures offal is considered the greatest of delicacies.

Croatian cuisine certainly offers a wealth of dishes made from unexpected bits and bobs. I remember having a business lunch in an inland Dalmatian restaurant famed for its roast lamb. The meal arrived, and one of the party, who had been annoying the whole group with outrageous prima donna-like behaviour, started waving something white and oval around on his fork and asking "Is this a testicle?" Being the only Croatian speaker, I said "Noooo!", believing this to be just another flight of fancy from the hairy diva. I was even told by the waiter that it was a "white kidney" (bijeli bubreg), thus intensifying my reassurances. I couldn't help being somewhat gratified when I later found out that it was indeed a testicle. Talk about a euphemism!

Here is a selection of the delicacies you might find at table if you're lucky enough to find yourself in a truly authentic Croatian restaurant. Do not be put off – you may well find these things delicious!

Jetrica – Liver, bane of the lives of all schoolchildren. But don't write it off. Cooked Central European style in a rich sauce, liver is a delicious and nutritious morsel. Look out especially for lamb, veal and chicken livers which are much more tender than you'd expect.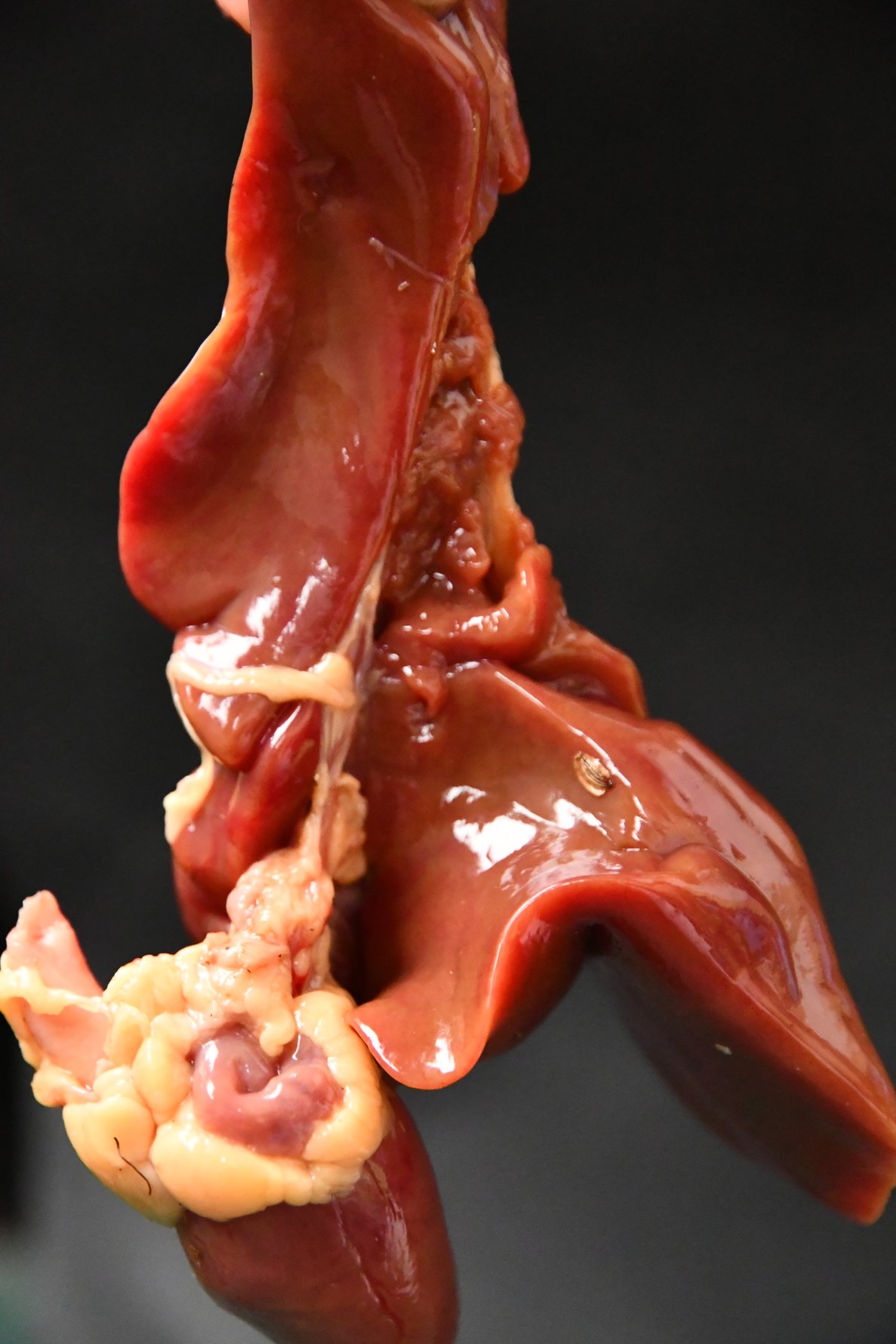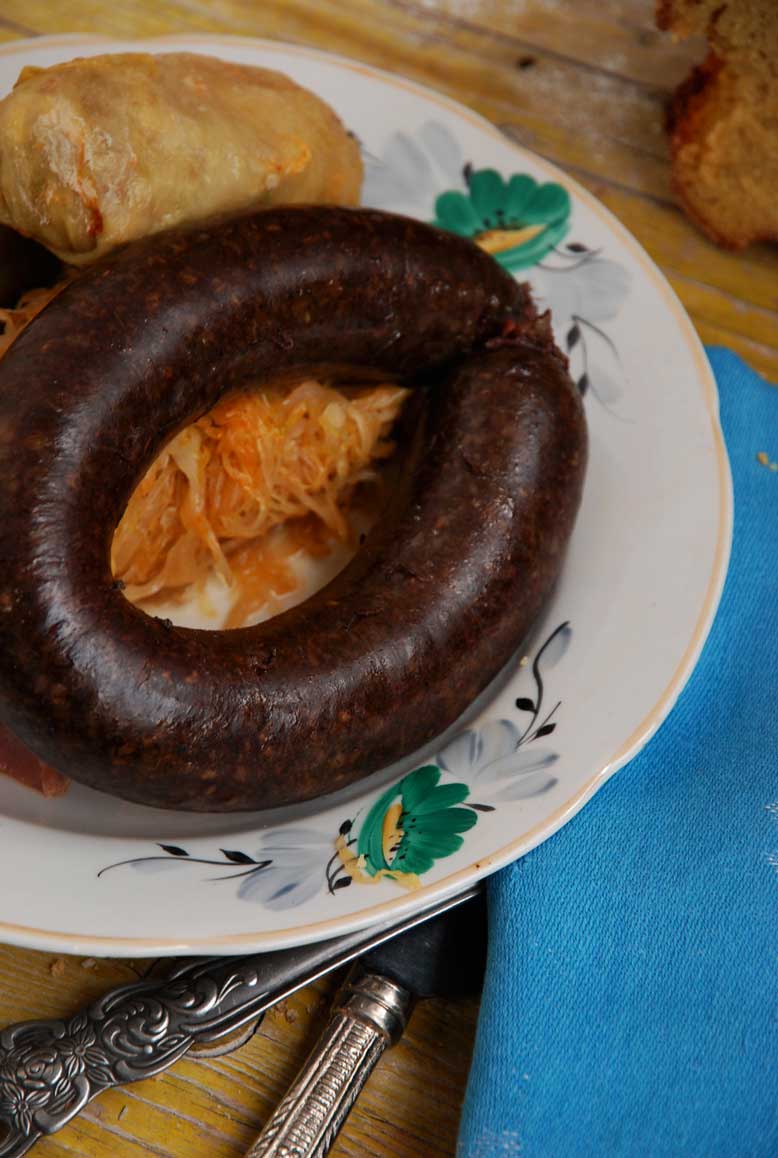 Krvavice – relatively well known in other cuisines, this is blood sausage,or black pudding. These sausages are soft with a crumbly texture, and can be delicately spiced. Definitely one to try, a great winter warmer.

Špekfileki – a casserole dish made with tripe flavoured with smoked bacon, well-loved as a hearty lunchtime snack. Other tripe dishes may be named rajzlec (veal tripe, tenderer), or tripice – depends on which stomach and what age of beast we are dealing with.

Želuci – I was visiting the family of a new boyfriend from Slavonia and,his mother being a wonderful cook, I asked eagerly what was for lunch. "Chicken stomachs" she said. I didn't believe her. But she served up pasta with a delicate ragout made of želuci – chicken stomachs. They reminded me of mushrooms. I asked for the recipe and learned to cook it.

Svinjske nogice – I remember waiting in line at the butcher's shop and watching a portly gentlemen comporting a carrier bag full of pig's trotters. It made me muse on arterial congestion and the meaning of life. They can be cooked in sauce, served with soured cabbage, made into a paprikaš stew… no end to the uses of a wee trotter there is!

Hladetina – known in English as pork brawn, or "head cheese" (OK, stop it right there). This is a pressed cold cut made with all kinds of bits of meat from the head set in reduced broth from the head, or gelatine. Although it can be delicious, when the aforementioned Slavonian matriarch produced a slice of something with an ear clearly in sight I just couldn't do it.

Bijeli bubreg – or testicles. Why? Well, why not, for a start?They are eaten in ranching communities in the US where they may be called "cowboy caviar", "dusted nuts", or, more tenderly in Canada "prarie oysters". Many people eat them breaded andpan fried, or you can sling them on the barbecue. Yaaargh!

Brizli – Known in English as sweetbreads or French as ris, this is the thymus gland, which is found in the neck and supports the immune system. It's a tender morsel with a delicate structure, often served sliced and fried gently in breadcrumbs or barbecued.

Vitalac – a speciality you're only likely to find on Brač island but which shares its genealogy with a dish found throughout the Balkans and into Central Asia (Turkish "kokoreç", Greek "kokoretsi"). Apparently in ancient times Brač was known far and wide for the tenderness of its lamb and thus may be the home of this speciality. It is a skewer of offal seasoned in herbs and lemon juice, wrapped in lamb intestine, gently barbecued and served drizzled with olive oil. Already tempted?

Obrazi – or cheeks.Why do cheeks fall into the cheap cuts category in many countries? Don't ask, but trust us, it's an absolute godsend. Pork cheeks are lean but turn meltingly tender after a couple of hours braising in the oven. Beef cheeks need longer given all the chewing cows do which makes the meat more muscly, but the result is equally delightful.

Jezik – tongue. A slice of smoked beef tongue is often to be found nestling on a cold meats platter, waiting to be married to a smidge of horseradish and washed down with a nice cold beer. No bad thing.

Plućice – lungs. You might find lung meat on its own or combined with heart or other offal in a warming Central European style winter stew.

Mozak – brains. rather tender and sweet, you're most likely to come across brain gently bread crumbed and deep fried.