Southeast of Zagreb, between the rivers of Sava and Kupa lies the fertile plain of Turopolje. This lowland marshy area is overgrown with dense forests that were once inhabited by the aurochs (Croatian 'tur'), an extinct cattle species, which gaveTuropolje its name. Dense oak forests have always providedlocals with quality building material for the area's traditional wooden architecture.

Driving past the wooden farmhouses and manors of Turopolje, we marvel at the enchanting wooden chapels, reminders of the times long gone by. Today there are eleven preserved wooden chapels left in this region, among which, the chapel of St. Barbara in Velika Mlaka, is the most stunning example. This wooden Baroque church, built completely from the oak planks of Turopolje, testifies to this centuries' long tradition of building in wood.

We 'cruise' further south to the city of  Velika Gorica and make a stop at the municipal Museum of Turopolje and at a newly opened Visitor's Centre with an exciting interactive exhibition that engages all senses.
After leaving Velika Gorica, we part with the city vibes and immerse ourselves in the magical world of the Turopoljski Lug (Turopolje Grove). Turopolje Grove is a remnant of a prehistoric forest that was first mentioned in the 13th century. Walking through the woodland with magical Ent-like trees around, one might thinkthatone is lost in the Lord of the Ringstrilogy, andit feels that this isnot far from the truth. These fairy-tale woods certainly keep many secrets and wonders.

One of them is a unique Turopolje pig that lives in the area. It is a specialbreed of pig that has an elongated body and snout and characteristic thick, curly hair. Here amidst the oak woods of Turopolje, this lucky pig enjoys the abundance of acorn and occasionally treats itself to the underground dessert – His Majesty the Truffle!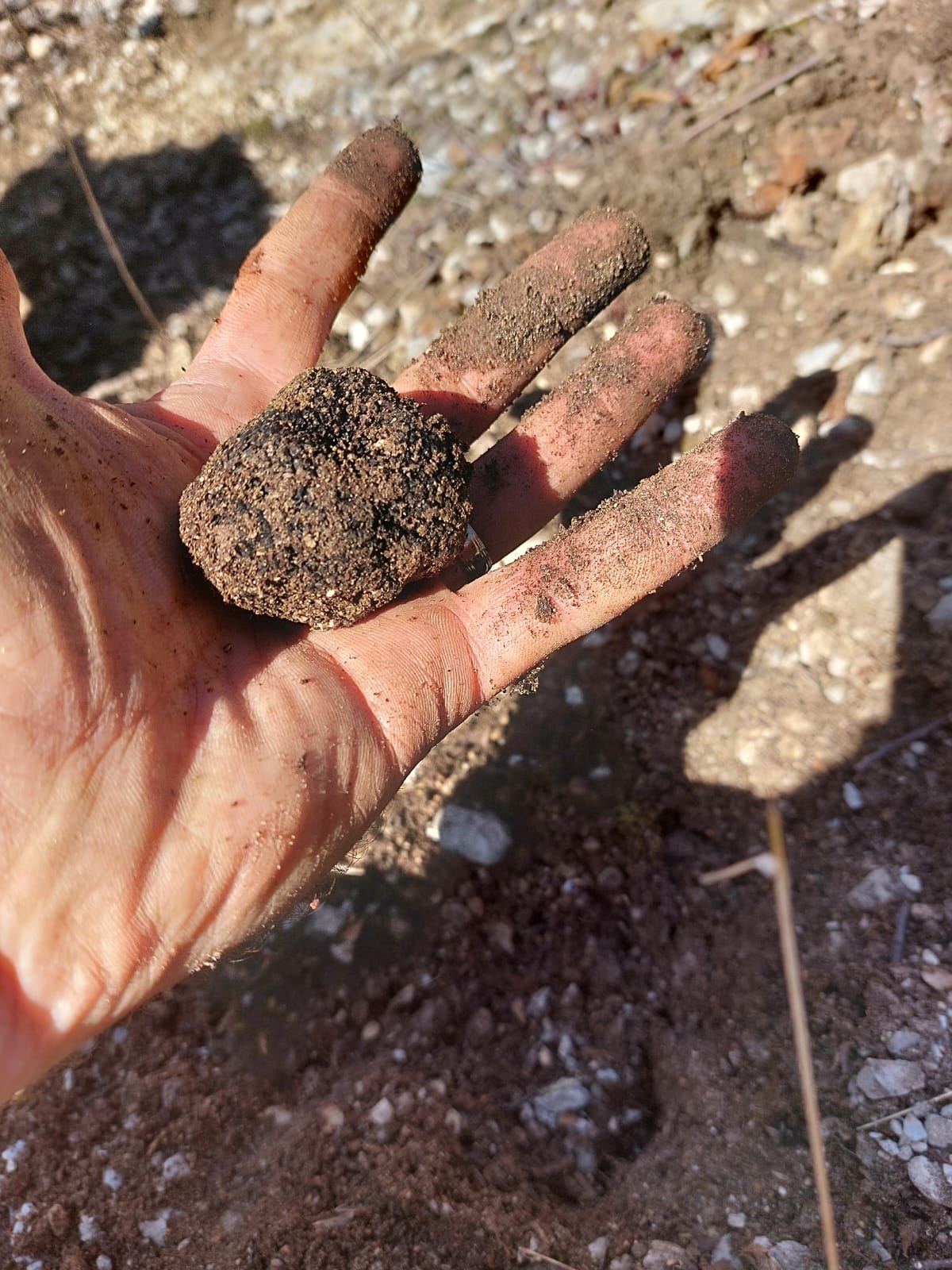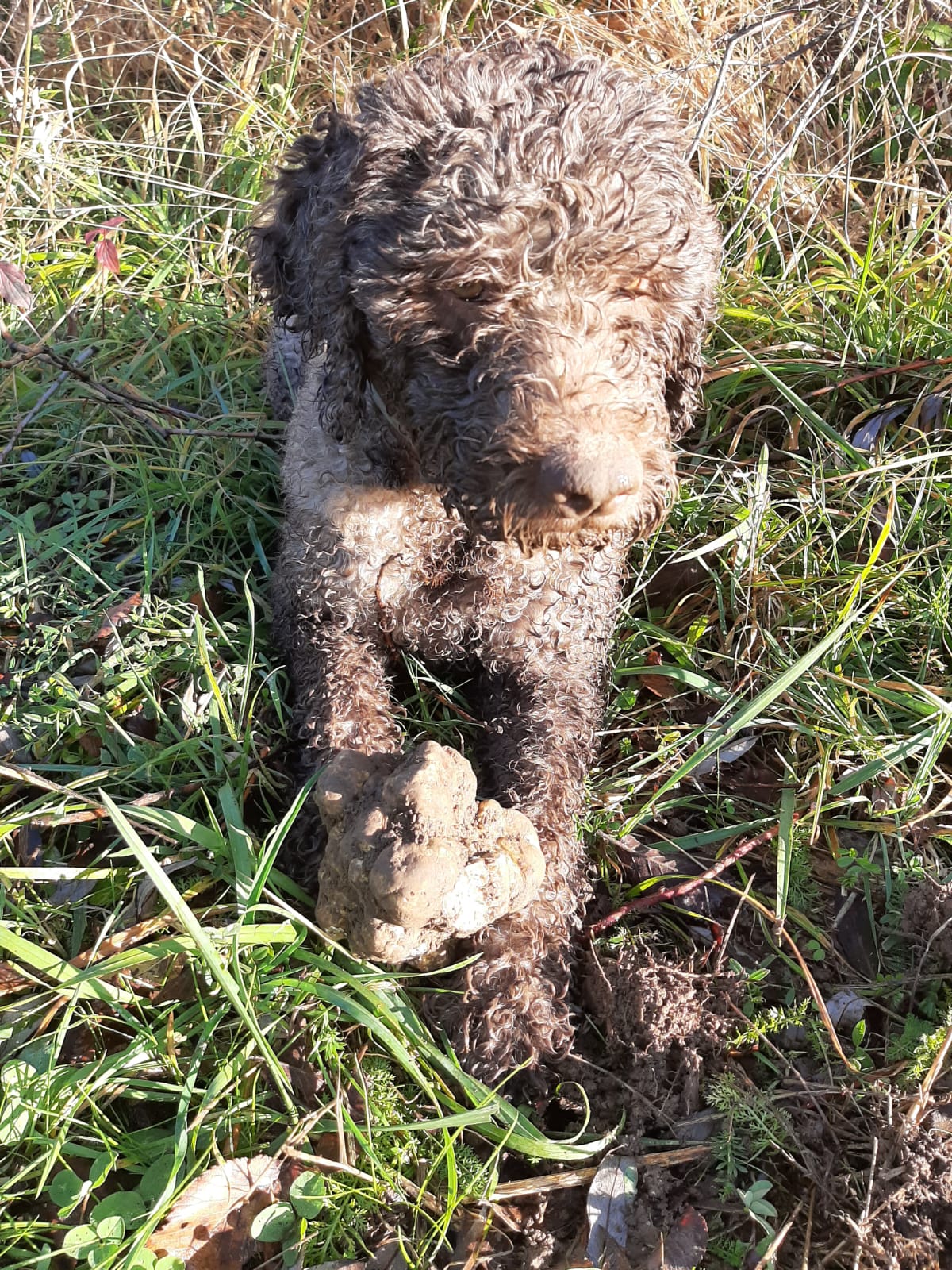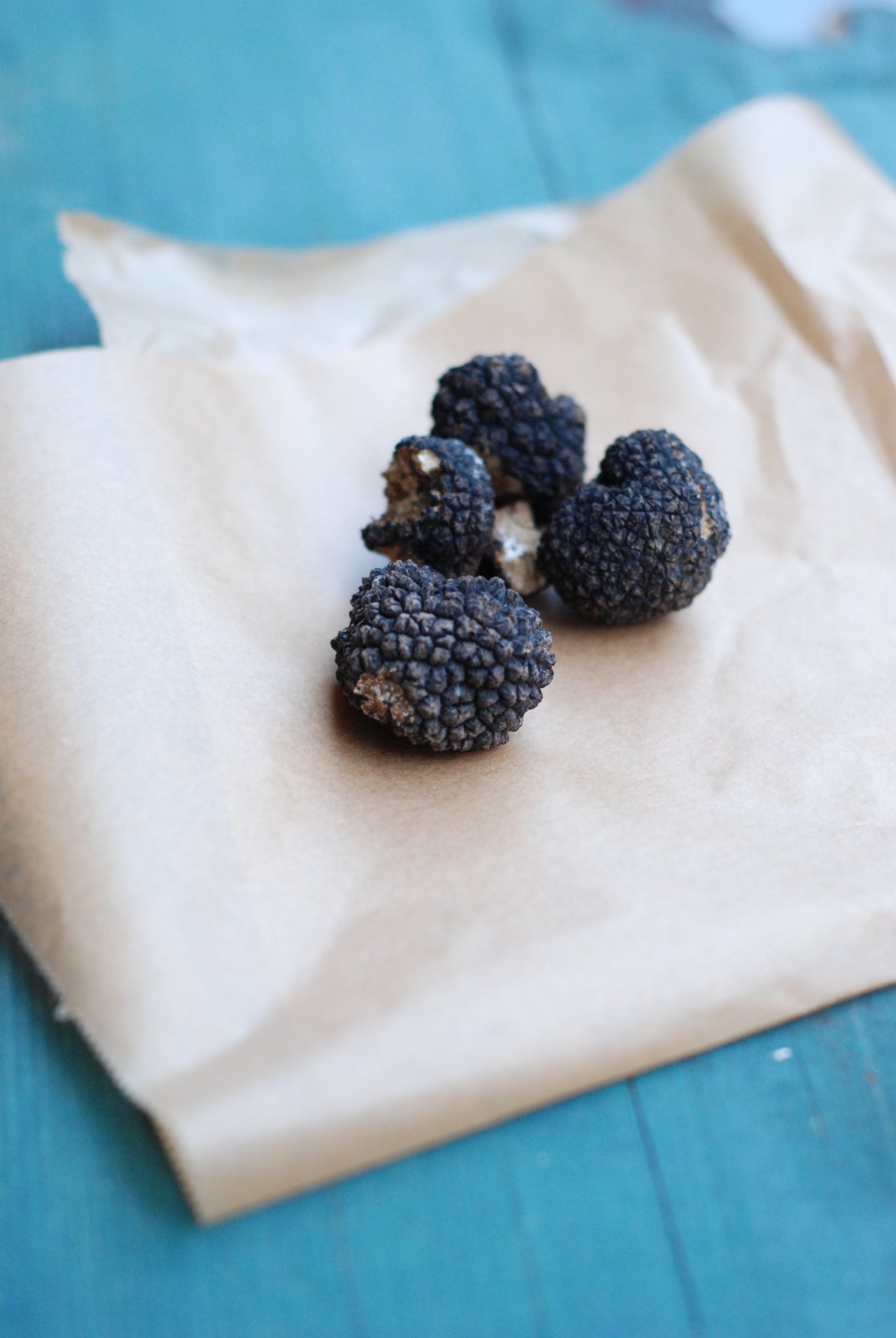 If oak trees are perceived as the magical Entsabove the ground, truffles are certainly the kings of the underground world. This hidden treasure oftheTuropolje Grove attracts local truffle hunters who look for the prized delicacy with the aid of their specially trained dogs. We join PeterAlebić, one of the local truffle hunters, in a relaxing walk through the woods, in search of the precious subterranean fungi.
Petar lives in the nearby Velika Gorica and roams these woods with two of his cheerful Lagotto Romagnolo dogs, Kali and Njuška. When the truffle season kicks in, usually in May, he comes here almost daily and continues this routine until late into the winter season, whentuber brumale, a winter type of truffle, is widely found. Peter estimates that ten different varieties of truffles grow in these woods, but he, personally, digs four types – tuber aestivum, tuber macrosporum, tuber uncinatum and tuber brumale.

But what is a truffle? And why is it so precious? They certainly are the most expensive mushrooms found on the market. Truffle isan edible fungus in the Tuberaceae family which lives underground, especially around the roots of trees in damp forests. Ancient Romans, for example, believed that the truffle was created when lightning struck damp earth. The forests in Turopolje are marshy and thus perfect for the truffle growth.
Truffles mayrange from the size of a walnut to the size of a fist. Because they occur naturally around the roots of trees, truffle hunters in the past often used pigs to dig them up. Today, specially trained dogs are used more widely, mainly because pigs would eat most of the truffles they locate.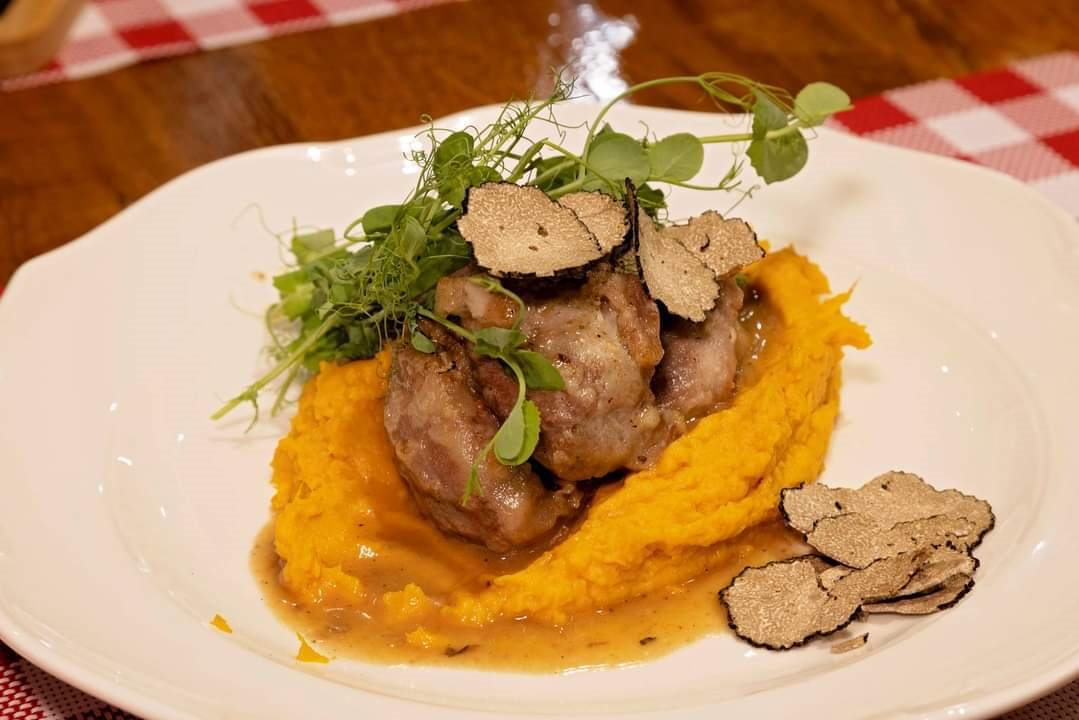 Truffles are prized for their flavor and aroma worldwide. They are also rare, difficult to source, and once harvested, they can lose the intensity of flavour within days. All of this combined makes them one of the world's most expensive foods.
Petar, who's been in the truffle business for seven years, makes his own tartufata sauce which is delicious when combined with pasta. He also sells truffles to the local restaurants and hotels. However, what he enjoys the most, is taking his guests on a truffle hunting tour around the Turopolje Grove. After a two-hour exciting walk with Petar and his canine companions - Kali and Njuška, a happy and rewarded visitor will definitely have a chance to exclaim: MY PRECIOUS!
It is hard to compare the taste of truffles with anything else. They have an earthy, umami-rich flavor that people either adore or dislike completely. You cannot be indifferent.

To round up a perfect day, Petaris taking us to the local restaurant Babriga to sample some traditional local dishes enriched with the aromatic truffle shavings. Nothing can spice up your meal better than a freshly grated local truffle.
It is hard to imagine that only half an hour away from the hustle and bustle of the Croatia's capital there is an oasis of woodland with nature's best-kept underground secret, where you will be kept occupied for the whole day. Just make sure you have your trekking shoes ready! For truffle hunting tours and truffle gourmet experience in Turopolje contact Ivana Kovačić: ivana.kovacic@gmail.com / +385 (91) 548 8250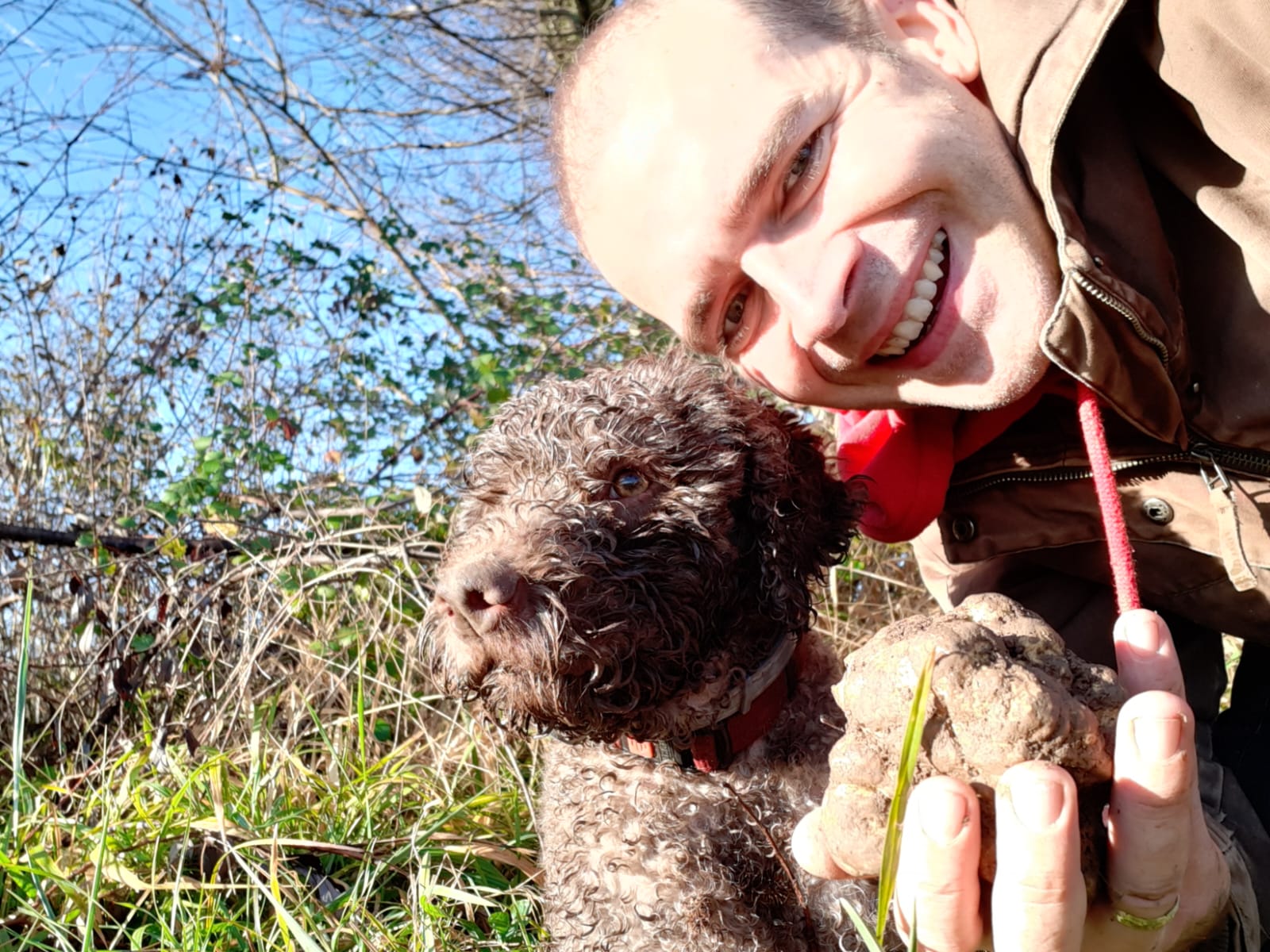 Petar and Njuška

DID YOU KNOW THAT…
…in the waters of Turopolje area there are more than twenty species of fish and two hundred types of birds?
..  there were witches'trials in the old town of Lukavec, not far from VelikaGorica, all the way 'til 18th century?
...the Croats from Turopoljeinvented a 'cravat', forerunner of today's neck-tie in the 17th century?