We present you 7 Croatian towns and cities where artists have changed how we see those places. If you are in or near one of these destinations, take your time and visit some of the beautiful murals. Here are some of our suggestions.
1. Opuzen
This crowded town on the Neretva River gained a whole new dimension when the Zen Art Festival was established. Painting on dilapidated facades and neglected walls, young artists breathed new life into the streets of Opuzen. Colourful works of art with the signature of street artists can be seen at every turn in Opuzen. Apart from the facades of the buildings, drawings have also been recorded on the sandy beaches near Opuzen.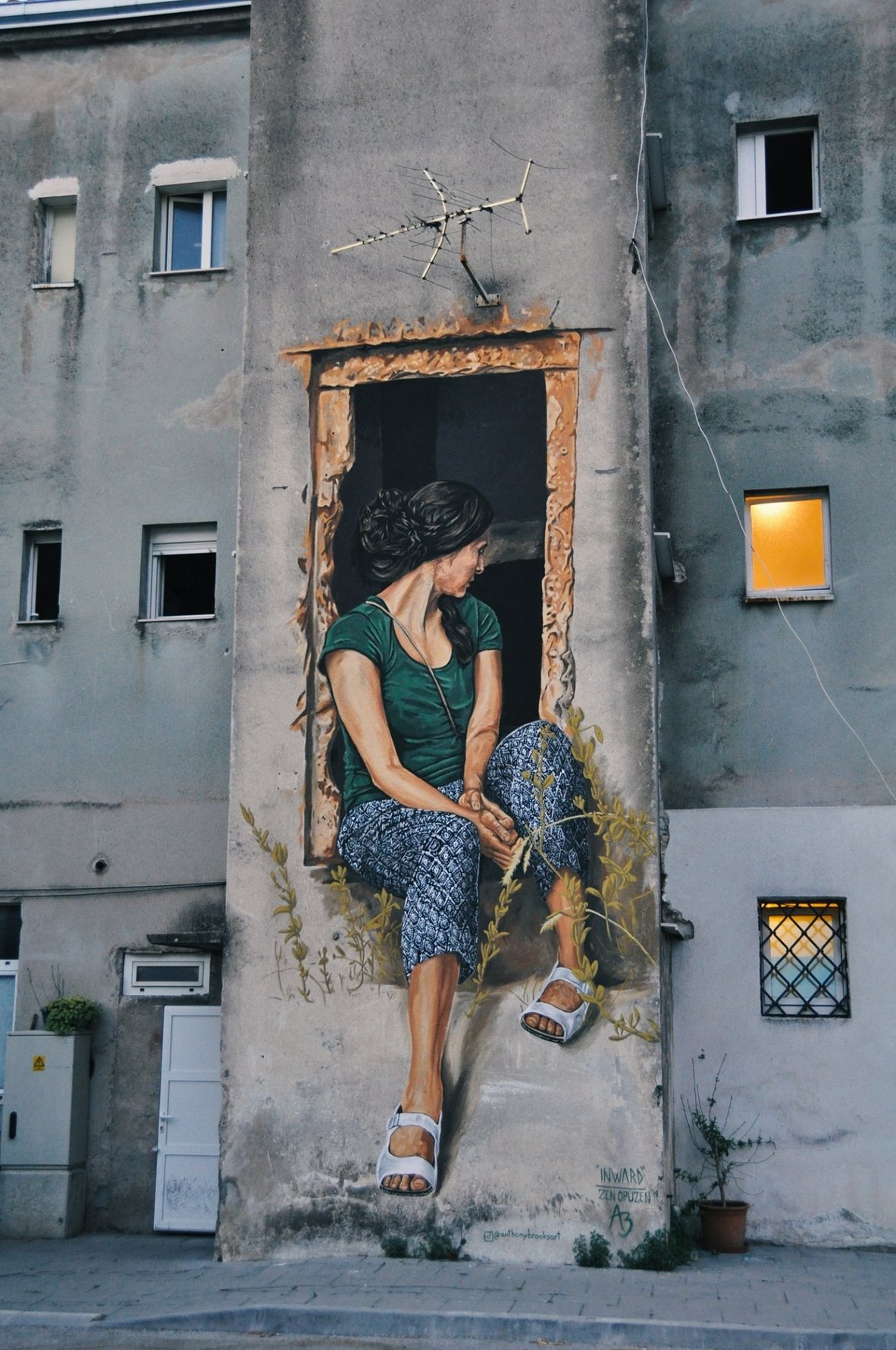 2. Vodnjan
Yes, a small medieval Istrian town can be a real open-air street art gallery. The facades of the building are adorned with beautiful murals created as part of the urban street art festival Boombarstick, which turned Vodnjan into a real street art studio, and the facades of Vodnjan buildings are a permanent exhibition of an open-air gallery that is open non-stop.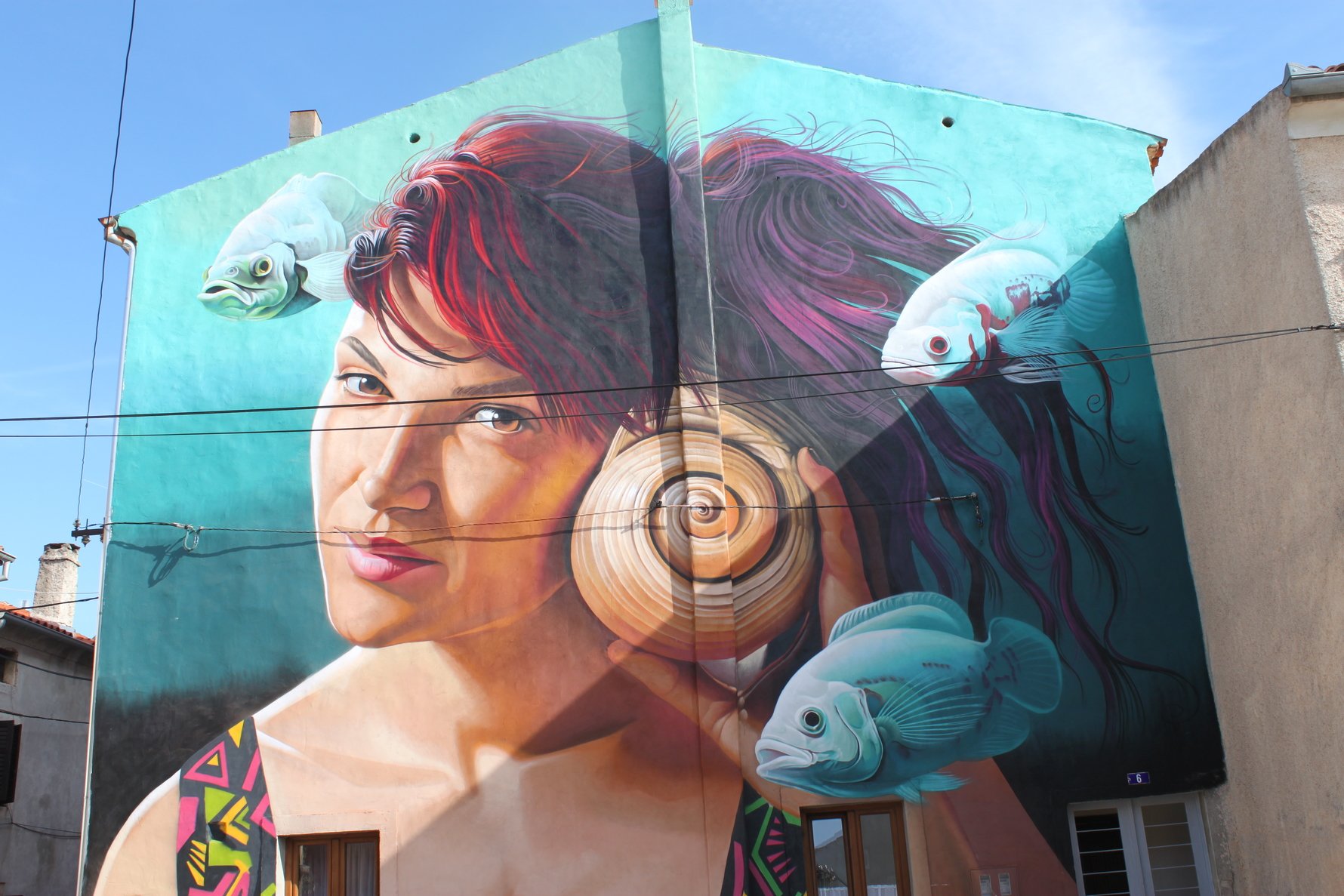 3. Karlovac
The Novi Centar city district is known for murals of historical figures, important for Karlovac. There are research names such as the Seljan brothers, Dragutin Lerman and Jakov Šašel. Take a walk through Karlovac and get acquainted with the life and work of prominent Karlovac citizens, but also with the glorious, occasionally turbulent history of Karlovac.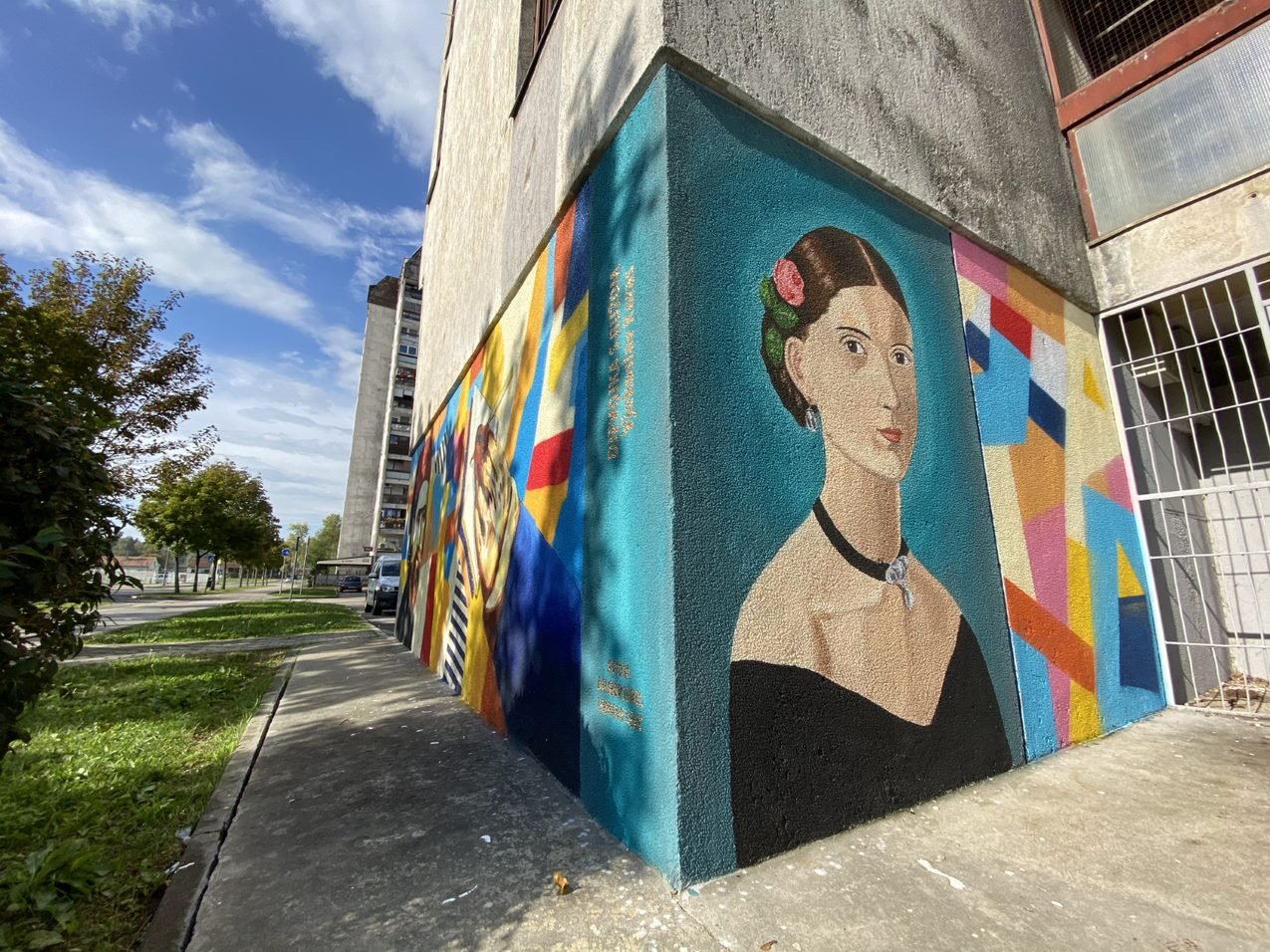 4. Sisak
Sisak offers more than 40 murals in the city. In the city you can meet the works of Lonac, Lunar, Miron Milić, Melinda Šefčić, Šest, Oko, Farid Rueda, Nicolas Alfalfa, Janja Danilović ... One of the most impressive murals is one with a female depiction of Che Guevara. This mural is dedicated to all the girls of Sisak. Re: Think Street Art Festival takes place during June and July, but definitely before the new festival, explore Sisak.
5. Rijeka
Following the River of Murals you will find yourself on colourful Križanićeva Street, where some new artworks have been created by regional street artists. In 2020, Rijeka was the European Capital of Culture and it was meant to be the year of celebration. This all changed within a few weeks because of pandemic measures. Many cultural programmes were cancelled but some of the artists continued, regardless. Here you will see the crown of their work!
6. Vukovar
If you are heading to the very east of Croatia, Vukovar is a place where you will experience these things in a different way. In addition to the rich cultural heritage that Vukovar has - such as the museum in the castle Eltz, Vučedol, House of Lavoslav Ružička or the baroque core of the city, VukovART Festival has brought to the city the freshness of street art. Today, the Vukovar Mural Gallery has over 30 works.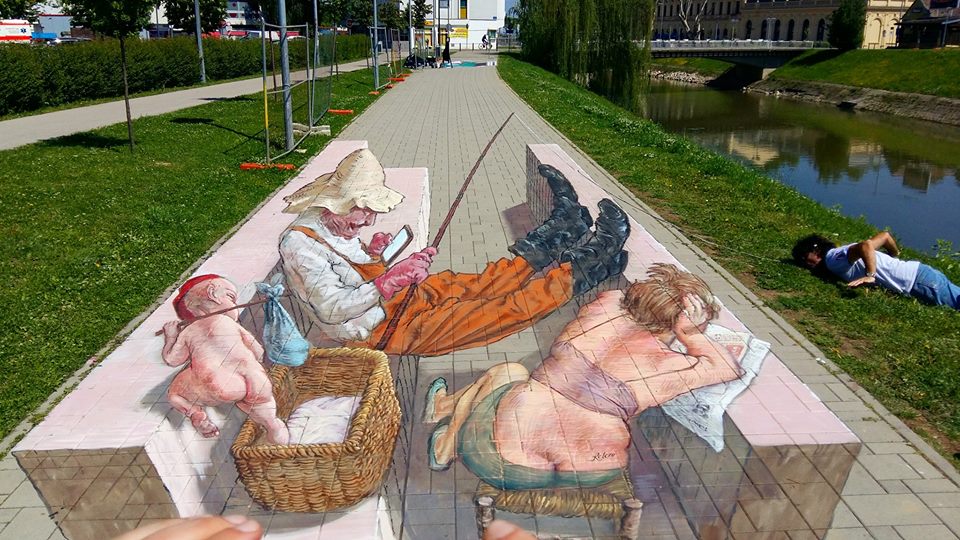 7. Zagreb
You can explore Zagreb for days. Cruising through the city, you can explore Martićeva Street, or Radićeva Street near the main square, or ascend to Dolac market, walk along Tkalčićeva Street. These are the closest murals that are offered for a tour.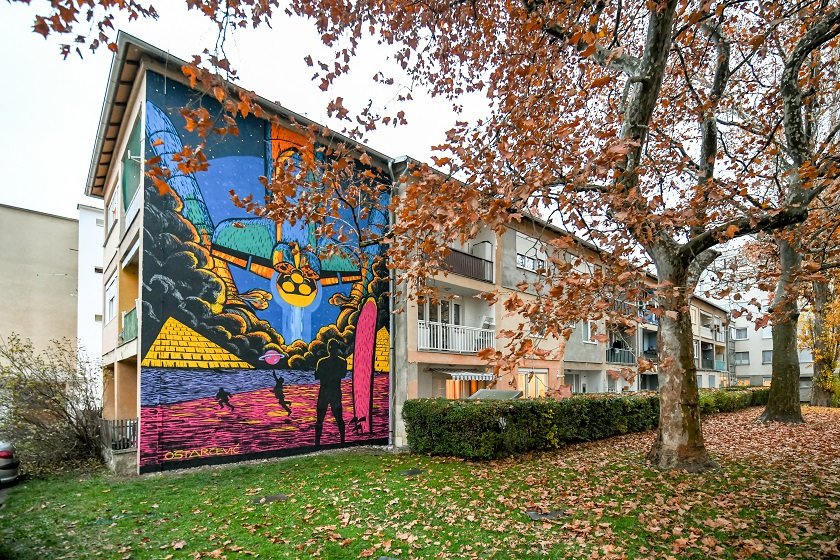 -------------------------------------------------------------------------------------------------------------------------------------------------------------------